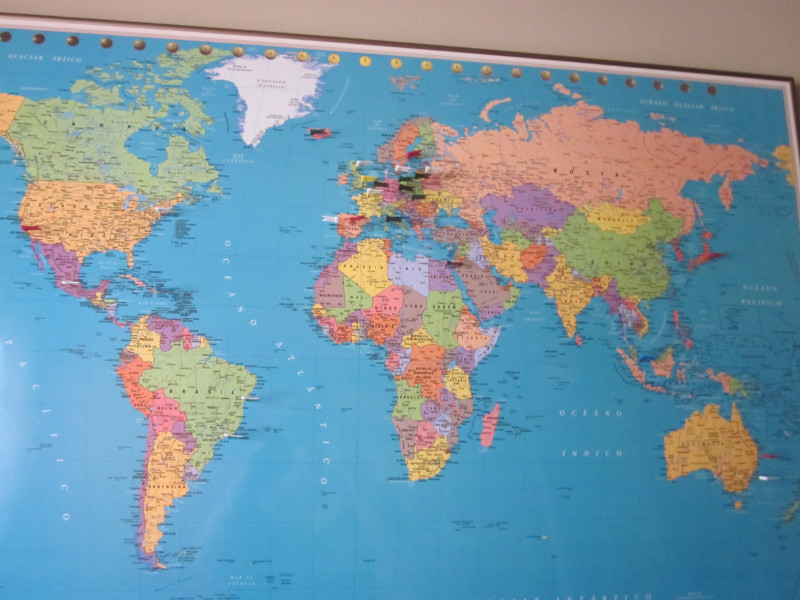 Travel as is right for you and respect others' choices
With travel guides and blogs aplenty on the Internet, information on travel and vacation spots has never been more readily accessible. You can research the more well-known, traditional destinations, and you can discover quirky, eccentric, out-of-the-way locations. You can read about other people's experiences and impressions.
But you will also discover, as was the case in pre-Internet days, travel snobs. People who look down on those whose choices for travel and vacation take a different path.
Discussions about distinctions between a traveller and a tourist, pointless discussions in my opinion, epitomize the snobbery. The distinctions have been caricatured as follows. A traveller immerses himself in local culture, interacts with locals, takes the road less travelled, and strives to learn and experience new things. A tourist carries a camera, guidebook and map at all times, stays in his comfort zone, sticks close to amenities similar to home, doesn't try to learn foreign phrases, and seeks only a break from everyday life. The implication is that traveller follows a higher, nobler path.
The following quotes illustrate this type of thinking:
The traveller sees what he sees, the tourist what he has come to see.
G.K. Chesterton
Tourists expect toilet paper – travellers carry their own (with carton roll removed and pressed flat).
Craig Heimburger
The truth is that everyone's travel experience is unique and subjective. I cannot tell you what you did or didn't learn about yourself and others on your travels. Blazing a trail off the beaten path doesn't guarantee you will learn more or be less obnoxious. It is possible to be open to the people and culture around you in the midst of the top tourist attractions.
The snobbery sometimes extends to scorn of certain types of travel or vacation options, such as cruises with limited exposure to the ports of call, all-inclusive resorts that preclude experiencing the local cuisine, and tour packages that make everyone's experience the same.
I've been on an Caribbean cruise. It's true that the short stops in port give you only a glimpse into the place. But you do get glimpses and those glimpses may intrigue you to another visit. In my case, I was cruising with a group of friends. The time with friends in the luxury of the ship was more important than the actual ports of call.
I stayed in an all-inclusive resort in Cuba after a particularly stressful year. The two weeks of relaxation, with all amenities and activities accessible on-site, was exactly what I needed.
Most of us work hard all year and cherish our vacation time. Sometimes we crave rest, sometimes adventure, sometimes culture. Travel is often a luxury, with both time and money in limited supply. We make the choices that are right for us at a given point in time. The type of travel we seek at one point in our life may not be appropriate or desired at another time. I have no desire to climb a mountain or spend a week whitewater rafting, but that doesn't diminish the experience of those who do. 
Travel to wherever and however you want. Or stay home, if you prefer. Respect the people in the lands you travel to. Respect other travellers and tourists. Their choices may not be your current choices. That doesn't make your way any better or any less.
Travel is very subjective. What one person loves, another loathes.
Robin Leach