Christmas Fairytale Vignettes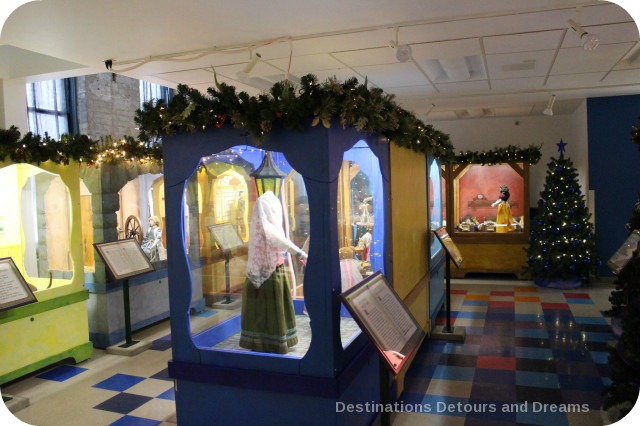 A bit of nostalgia viewing decades-old fairytale vignettes on display
at the Manitoba Children's Museum
The 2022 display runs from November 12, 2022 to January 8, 2023 at the Manitoba Children's Museum
Over the Christmas season, the Manitoba Children's Museum in Winnipeg stages a special exhibit – fairytale vignettes which were once a highlight of Eaton's Christmas display.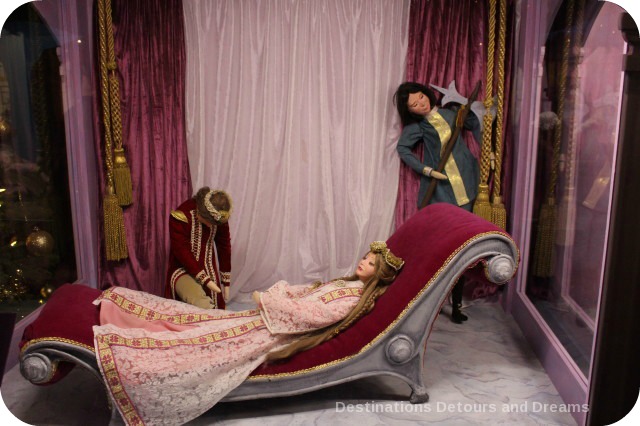 Eaton's was a Canadian department store opened in 1869 by Timothy Eaton, a Scottish immigrant. It was once Canada's largest retailer with stores across the country. Its catalogue made it to almost every home in Canada. I remember hours spent dreaming over its contents and creating furnished mansions for my paper dolls with furniture cut out of old catalogues.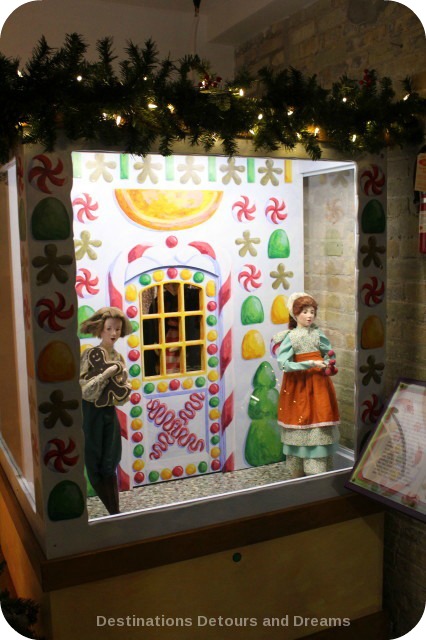 Eaton's Winnipeg store opened in 1905. It was the first Eaton's store in western Canada. Christmas was a special time at the store. People went downtown to look at the holiday windows, the displays in Toyland and the fairytale vignettes in the ninth floor annex. The moving papier-mache and fabric fairytale figures and the painted backdrops were a holiday tradition for generations. When Eaton's went bankrupt in 1999, a private citizen ensured relocation of the vignettes to the Manitoba Children's Museum.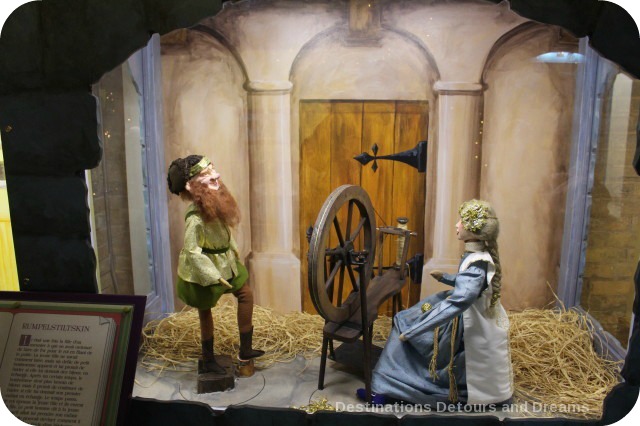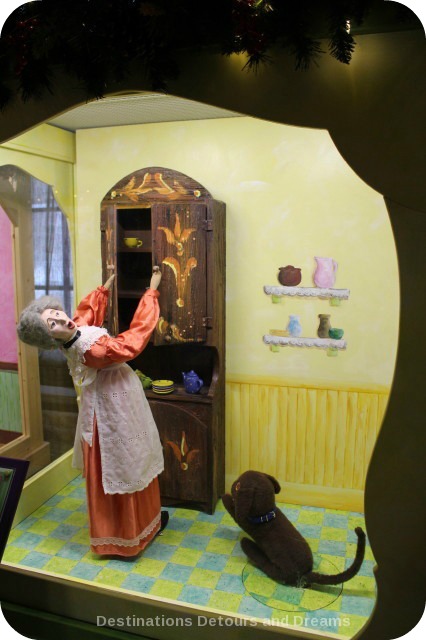 Buttons below the vignettes activate movement. The movements are a bit jerky. The displays are quaint and dated in terms of modern day technology, but there is still something magical about them. Shortened versions of the fairy tales accompany each vignette.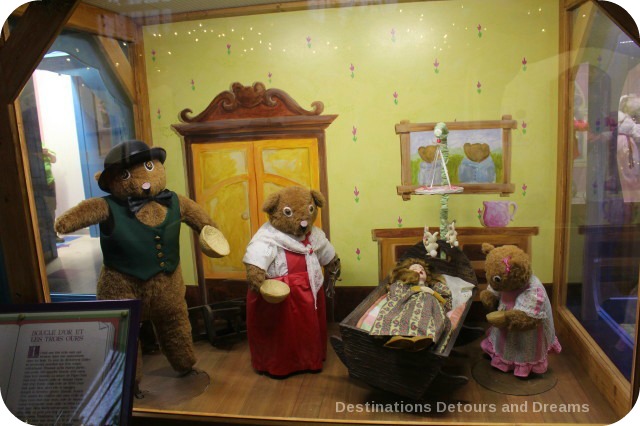 Although the exact age of the vignettes is not known, they are well over forty years old. Keeping them refurbished and in good working order must take a fair bit of care and work. Most of movements still worked, but I did notice at least one non-working part. Baby Bear didn't move when I visited, although the floor under him indicated he did move at one time.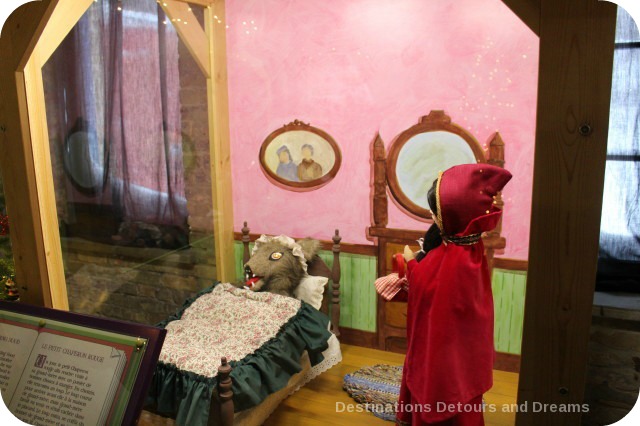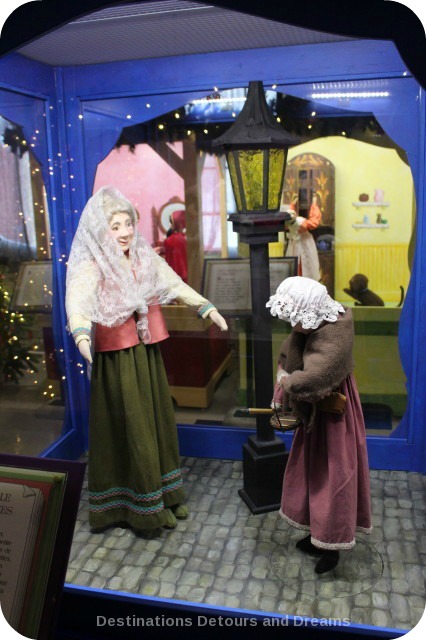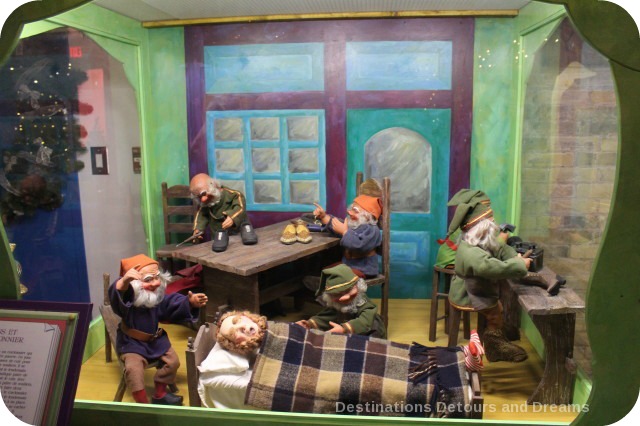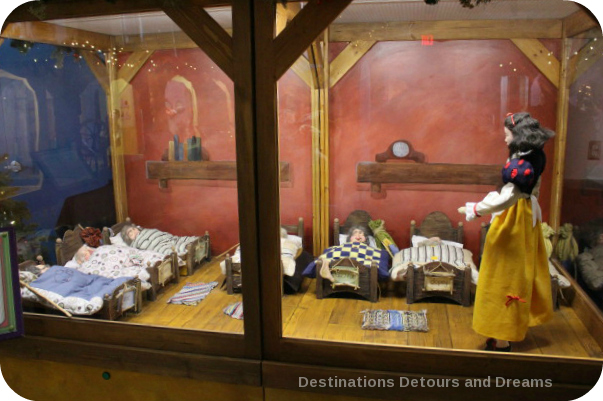 There are fifteen vignettes in the collection. The Manitoba Children's Museum is open daily with the exception of some holidays. It is located at The Forks in downtown Winnipeg.
Destinations Detours and Dreams monthly e-newsletter contains behind the scenes information, sneak peeks ahead, travel story recaps and more. SIGN UP HERE
PIN IT