Winnipeg Winter Fun at a Nature Preserve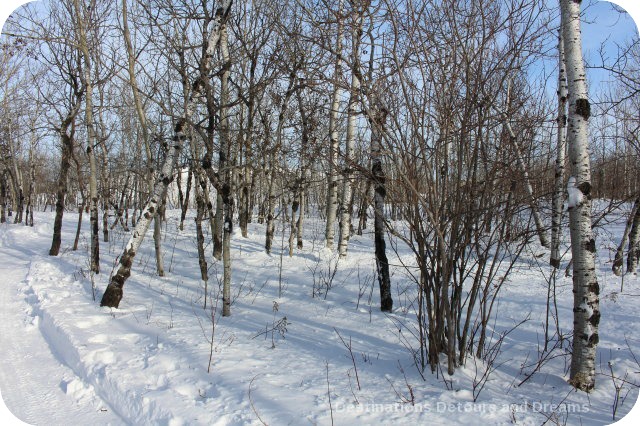 Winter at FortWhyte Alive in Winnipeg, Manitoba
(Last updated January 2022)
FortWhyte Alive is a 640-acre nature preserve in southwest Winnipeg committed to environmental educational and promoting understanding of the natural world. It is a place to get outside and experience nature. I've written about summer at FortWhyte Alive in Alive with Flora, Fauna and Fun. Winter offers an entirely different experience.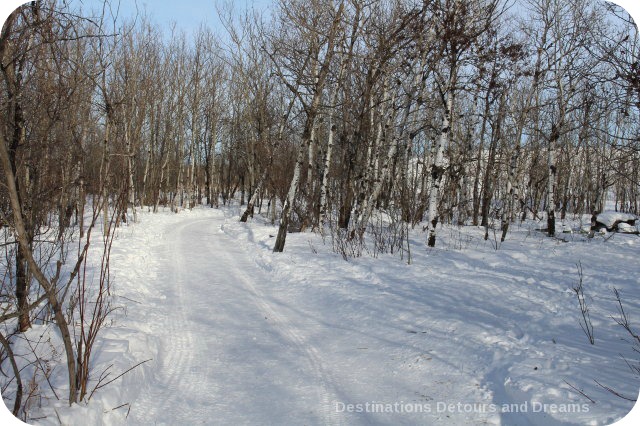 There are seven kilometres of trails through prairie, aspen forest, and lakes for cross-country skiing, Nordic walking, snowshoeing or, as in my case, just plain walking. You may spot deer, migratory birds, or the preserve's own bison herd as you traverse the trails.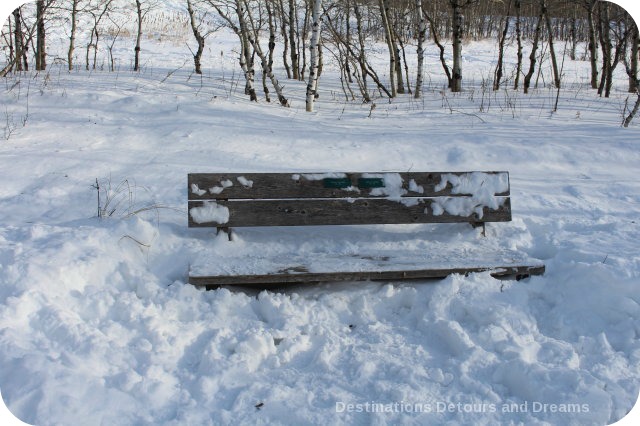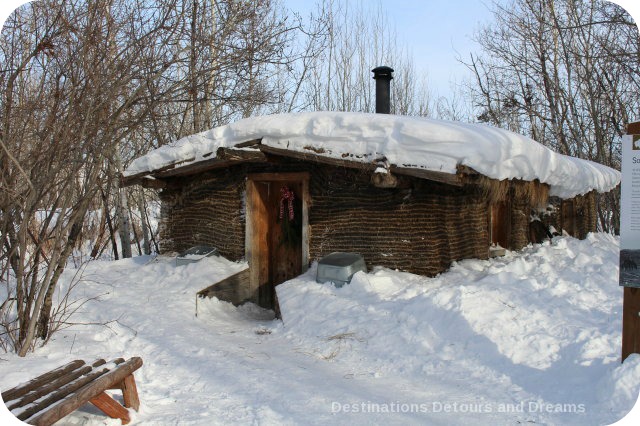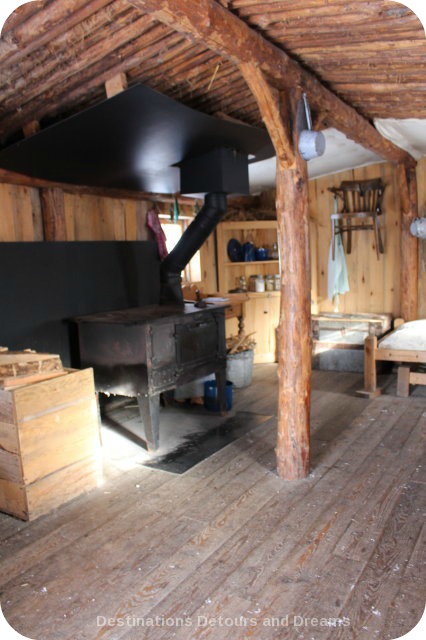 The sod house was empty this day. Even without the stove on, the house was warmer than outside. It was a particularly warm day and I did not need to linger long to warm up. On Sunday afternoons, "pioneers" are in the house providing a glimpse into the past. Special events sometimes occur at the sod house, such as learning to make craft honey ale.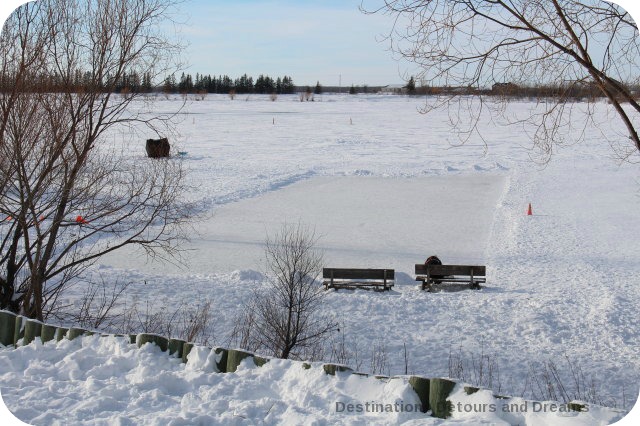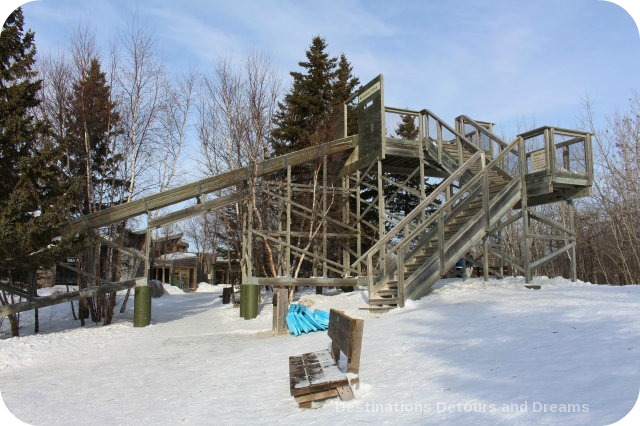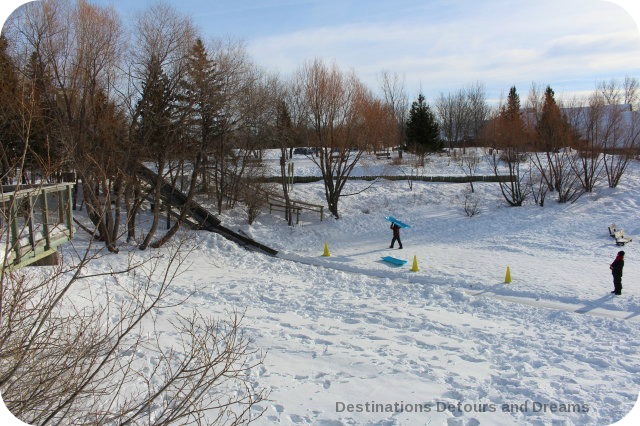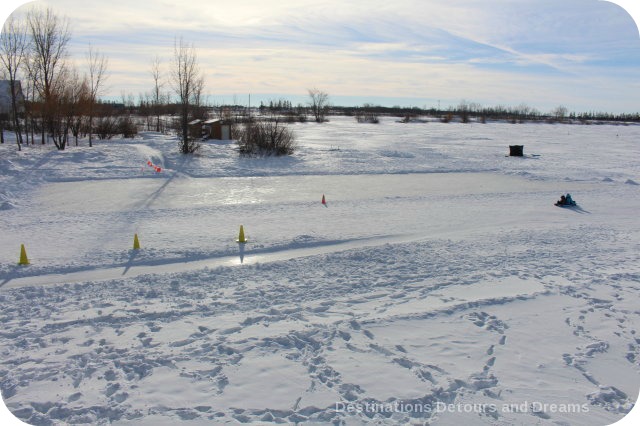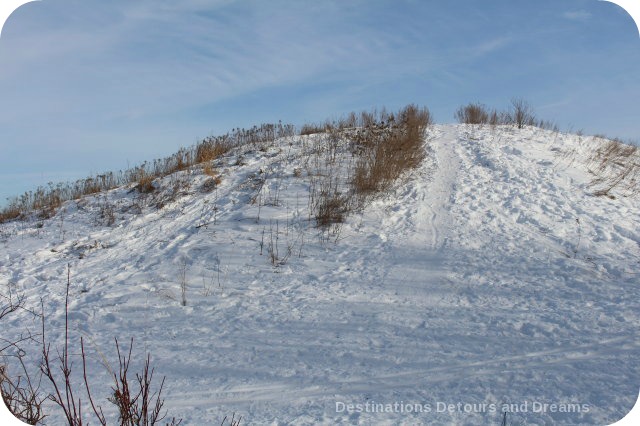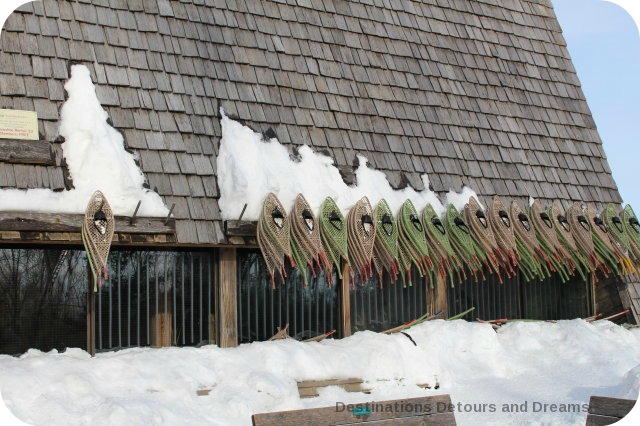 Snowshoes are available for rent. There were a couple of school groups learning to snowshoe. I overheard one boy, about ten years of age, proudly proclaim he only fell twice.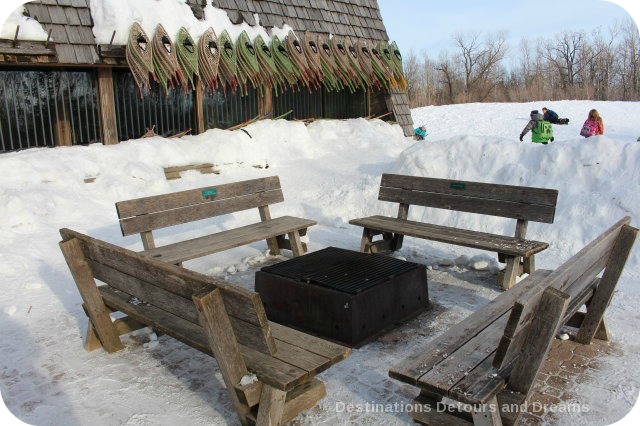 There are also opportunities to try your hand at ice fishing. Four of the five lakes are stocked for catch-and-release fishing.
Special events on FortWhyte Alive's calendar include guided hikes, interpretative walks, nature-inspired crafts, story-telling, and talks about the natural world.
If you need to warm up, there is an indoor interpretative centre with an aquarium of local freshwater fish, a prairie dog and burrowing owl exhibit, and a museum of mounted wildlife. There is also a restaurant.
Nordic walking poles, snowshoes, and fishing gear are available for rent. The use of toboggans is free. If you wish to skate or cross-country ski, you must bring your own skates or skis.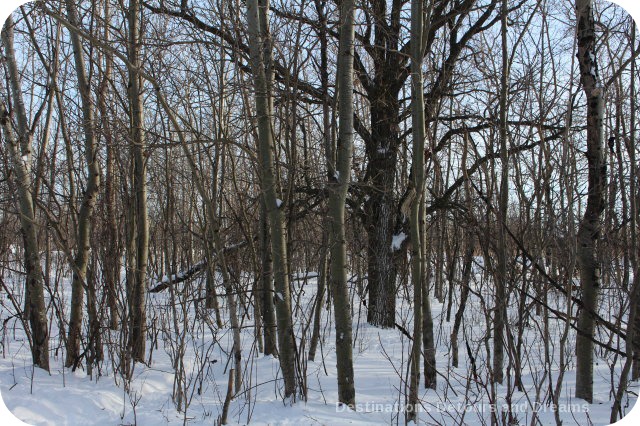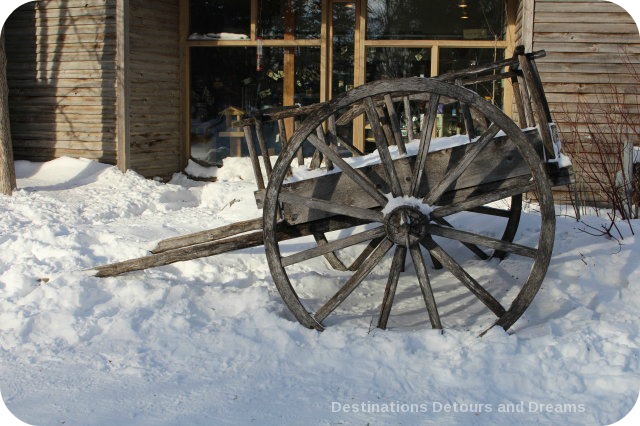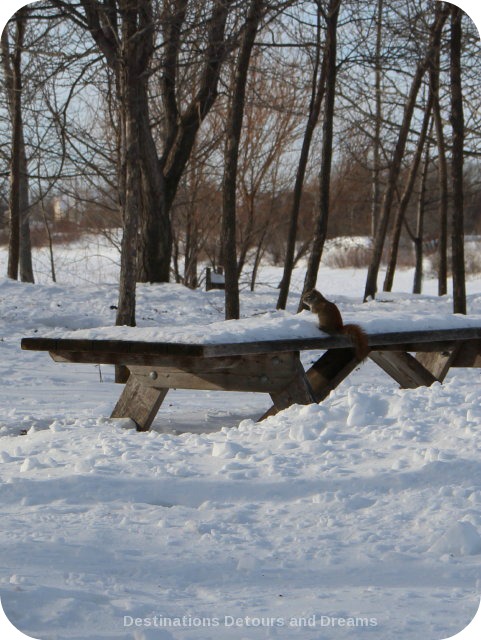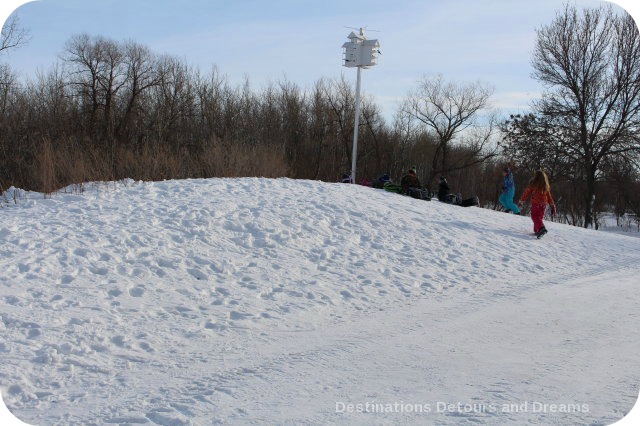 When winter temperatures become bitter, I tend to cocoon inside my home. But there are also less bitter winter days when it is good to get outside, have some fun and enjoy winter's beauty.
PIN IT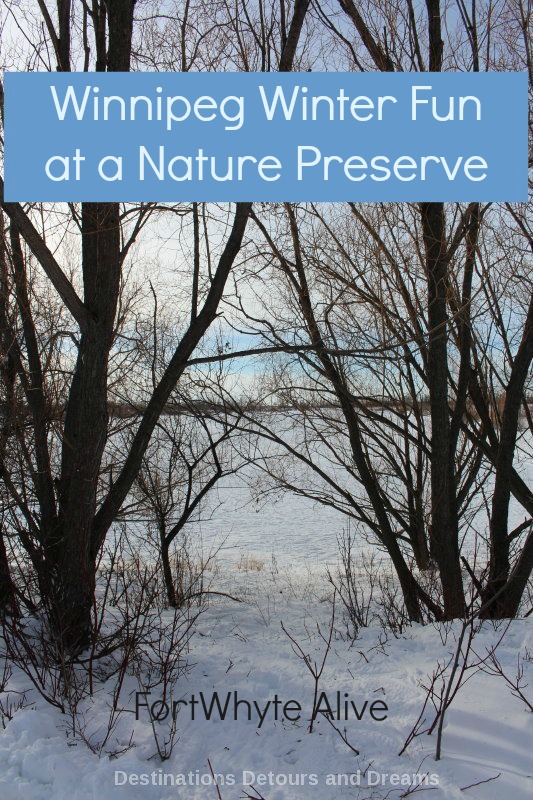 Destinations Detours and Dreams monthly e-newsletter contains behind the scenes information, sneak peeks ahead, travel story recaps and more.  SIGN UP HERE