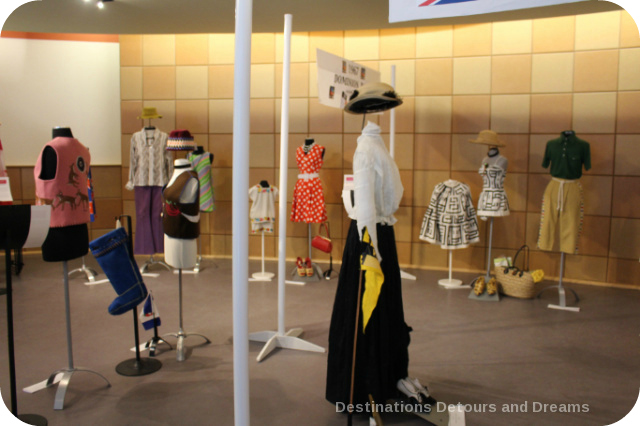 Pop-up exhibit showcases one hundred and fifty years of Canadian history through dress styles
Update August 2019: This was a temporary, pop-up exhibit that is no longer showing. The exhibit was, however, a good representation of the type of pop-up shows the Costume Museum of Canada stages. See their website or Facebook page for any current or upcoming shows.
On July 1, 1867 the British North America Act of 1867 (now called the Constitution Act, 1867) was proclaimed into law. The Dominion of Canada was formed. Its four original provinces were Ontario, Quebec, Nova Scotia and New Brunswick. In following years, additional provinces became part of the country until it reached from sea to sea to sea. The year 2017 marks the 150th anniversary of confederation and special events are scheduled throughout the country. This week, in Winnipeg, Manitoba, a pop-up exhibit by the Costume Museum of Canada highlights 150 years of dress, focusing on what people might have worn to July 1 celebrations and parades over the years.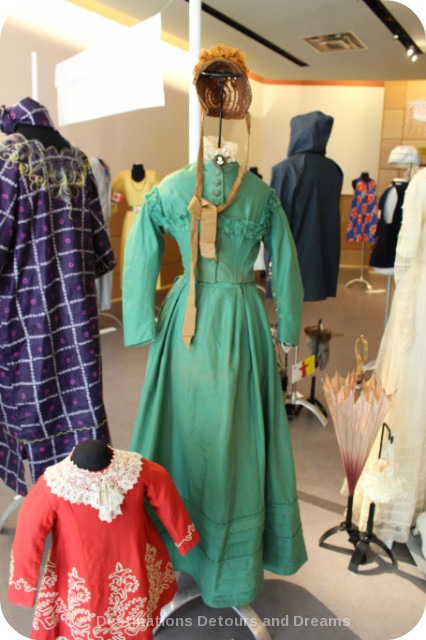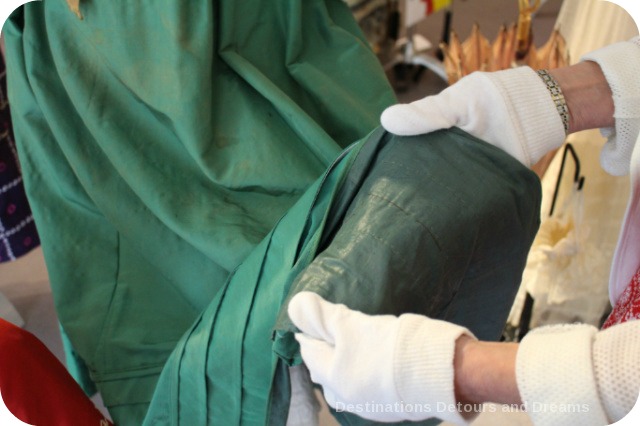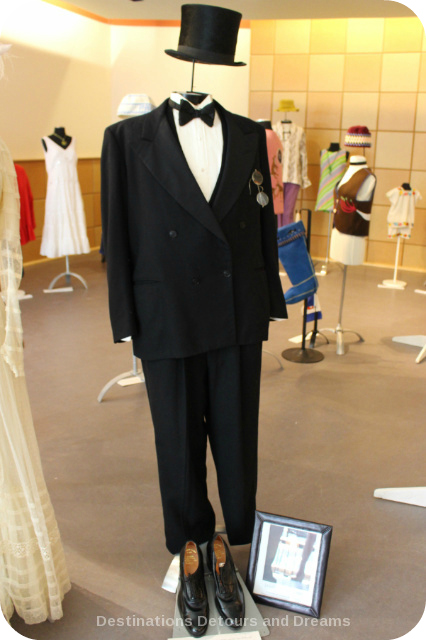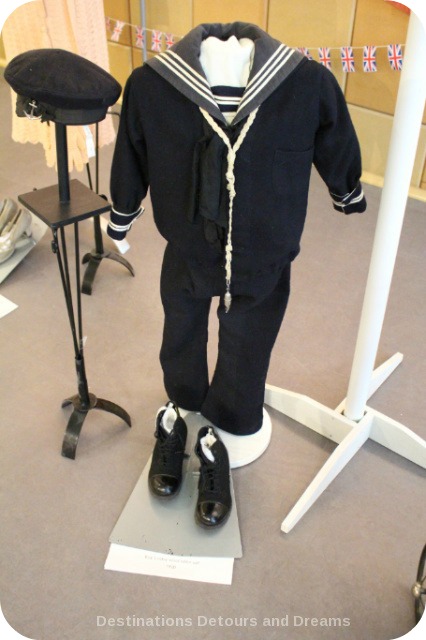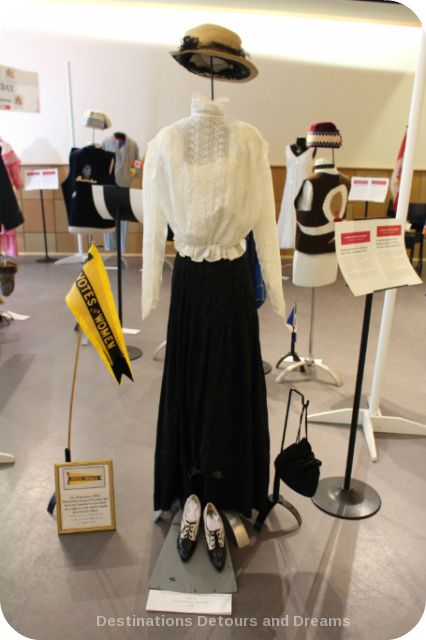 On January 28, 1916, Manitoba women became the first in Canada to win both the right to vote and to hold provincial office. While this was a significant achievement, the right did not extend to all women. The right applied mostly to women of British descent. In 1917-1918, Mennonites and Doukhobors had their voting rights rescinded because of their refusal of military service. It would be decades before First Nations people were fully enfranchised.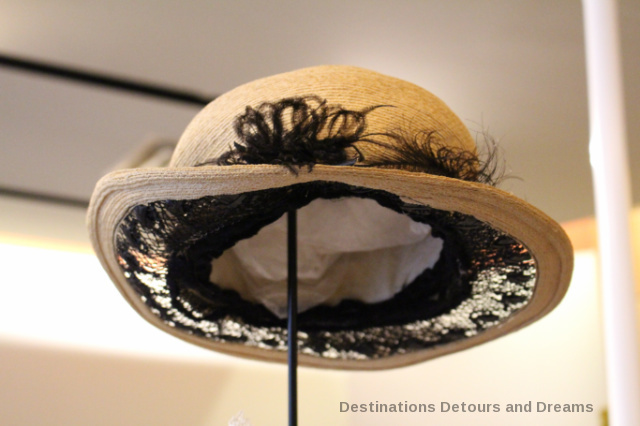 1945 brought the end of World War II. In 1949, Newfoundland became Canada's 10th province. The 1950s saw a return to normal, family life for many and improved economic conditions. The "baby boom generation" was born.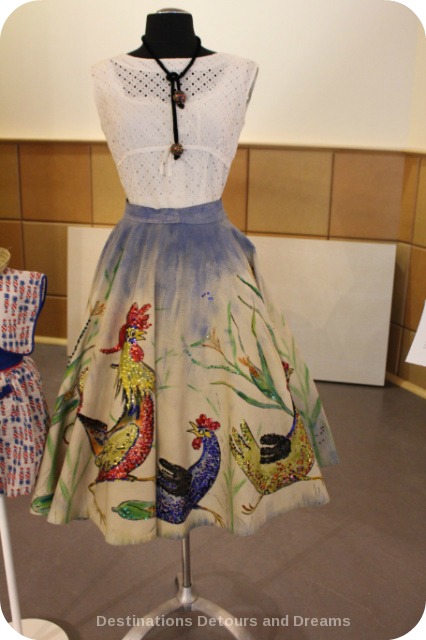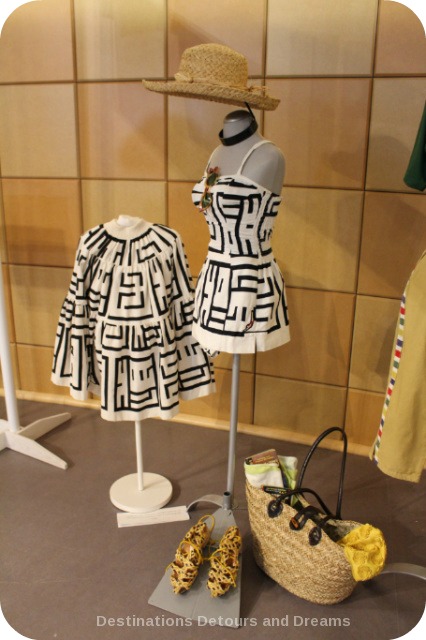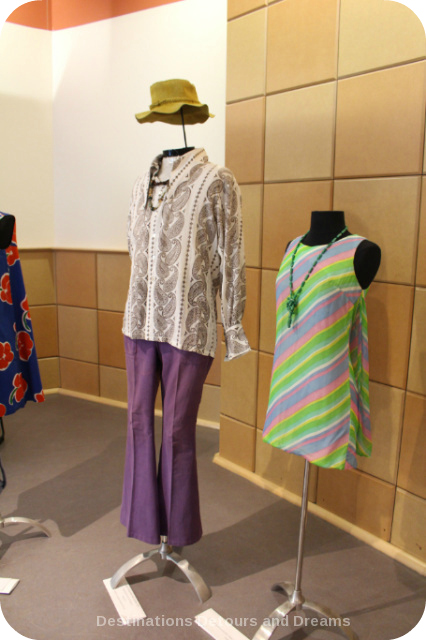 Canada got a new flag in 1965. In 1967, Montreal hosted Expo 67, the first world fair held in Canada.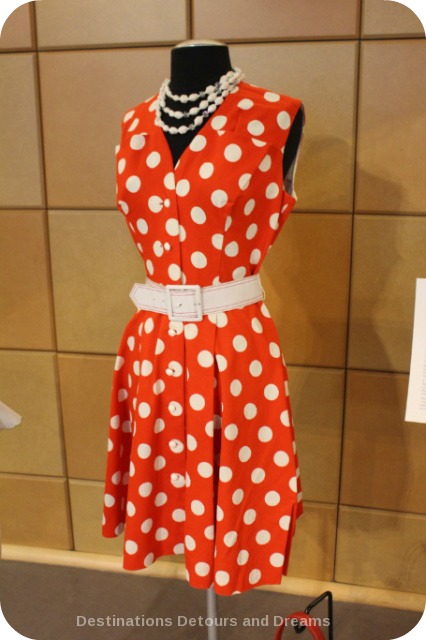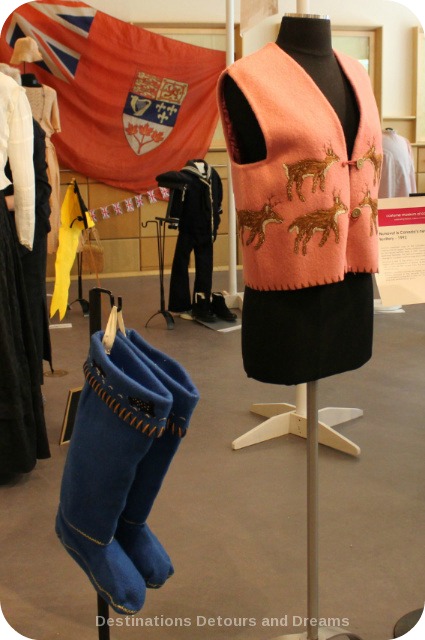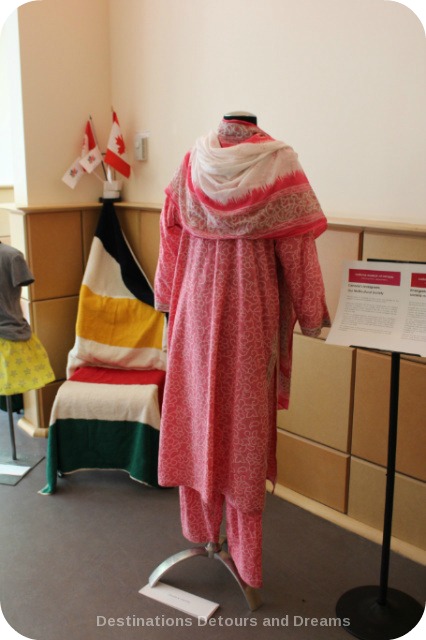 The Costume Museum of Canada began in Dugald, Manitoba in 1983. Today, with a collection of 35,000 artifacts in storage in Winnipeg, it operates as a pop-up museum. Volunteers are on hand at their pop-up exhibitions to tell the stories behind the costumes.
PIN IT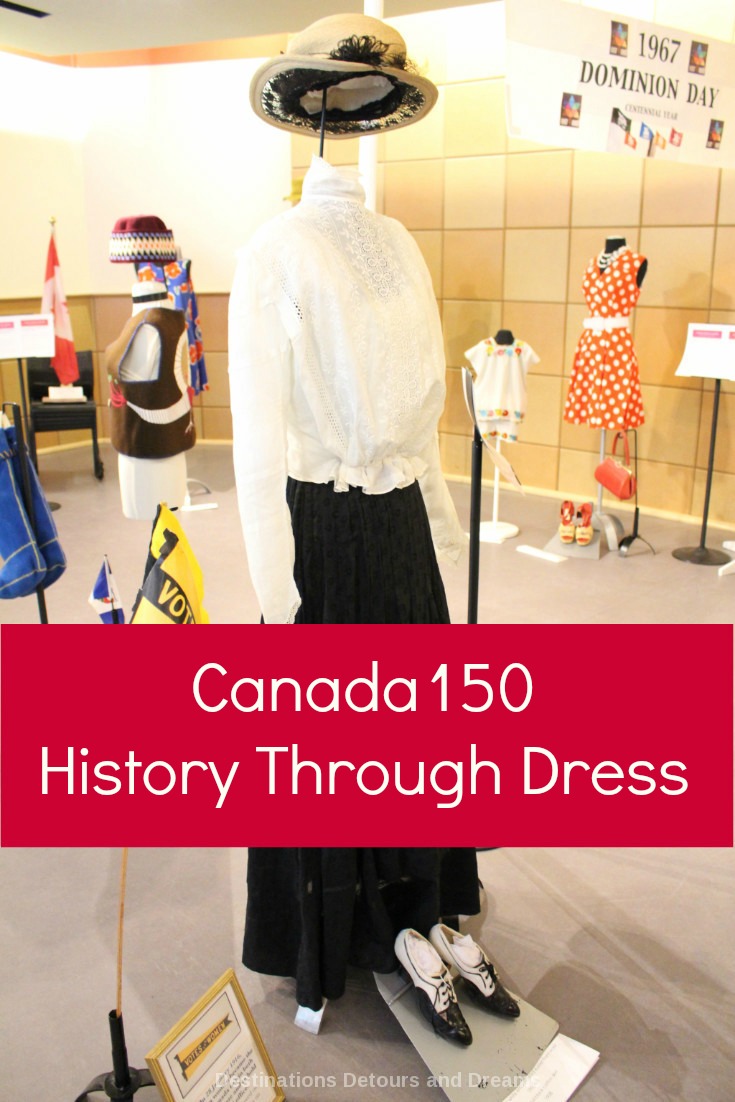 If you enjoyed this post, sign up for Destinations Detours and Dreams monthly e-newsletter. Get behind the scenes information and sneak peeks ahead in addition to a recap of the month's posts.