Isla Cuale: Puerto Vallarta's Island Oasis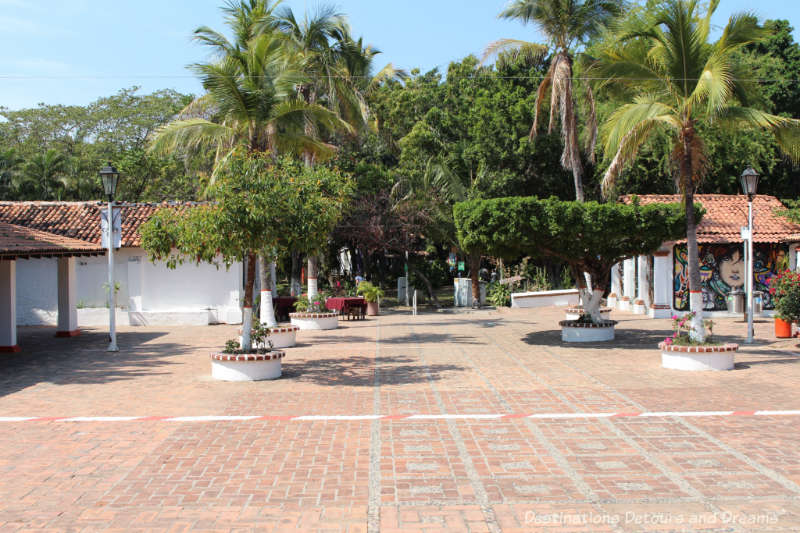 A peaceful oasis on a sand island in downtown Puerto Vallarta
offers shopping, shade, culture, and street art
The Rio Cuale divides the northern and southern areas of central Puerto Vallarta, Mexico. Isla Cuale is a small sand pedestrian island in the river where it joins Banderas Bay. The island offers handicraft shopping, shade, cultural activities, and relaxation. Lush greenery and a quiet stillness give a feeling of being miles, not just a few steps, away from the streets of Puerto Vallarta.
Activities
At the western end of the island nearest Banderas Bay, you'll find shops and a flea market.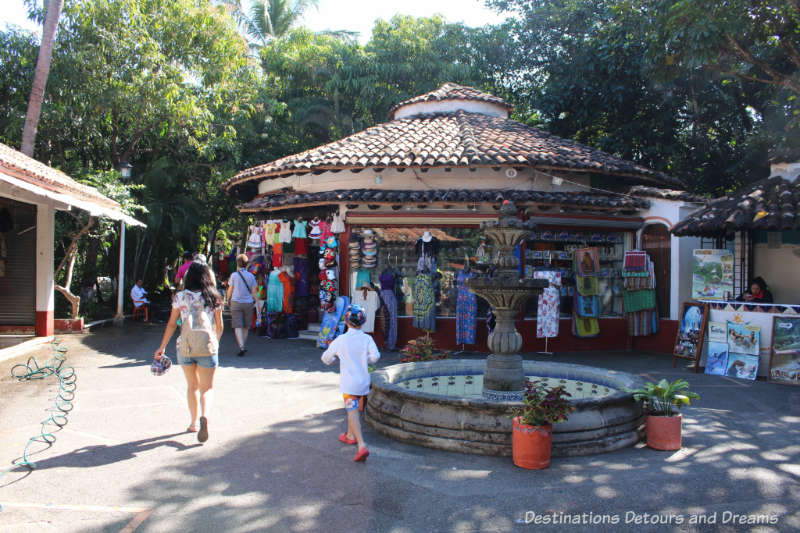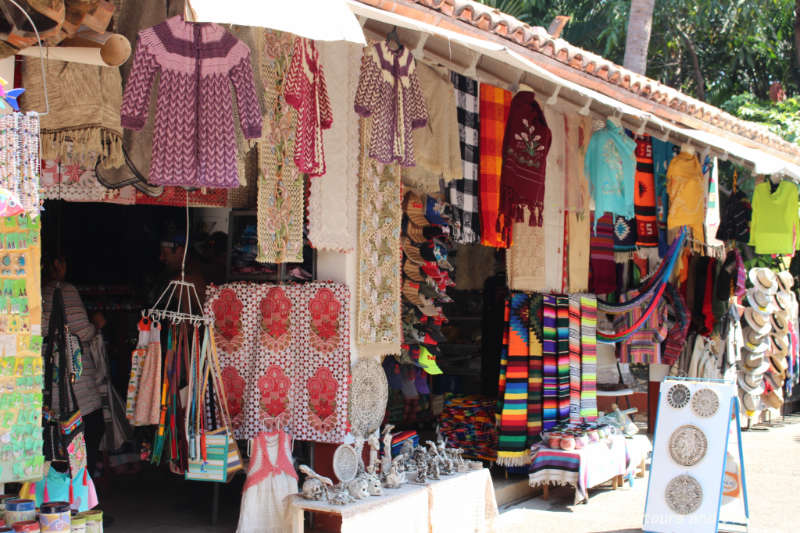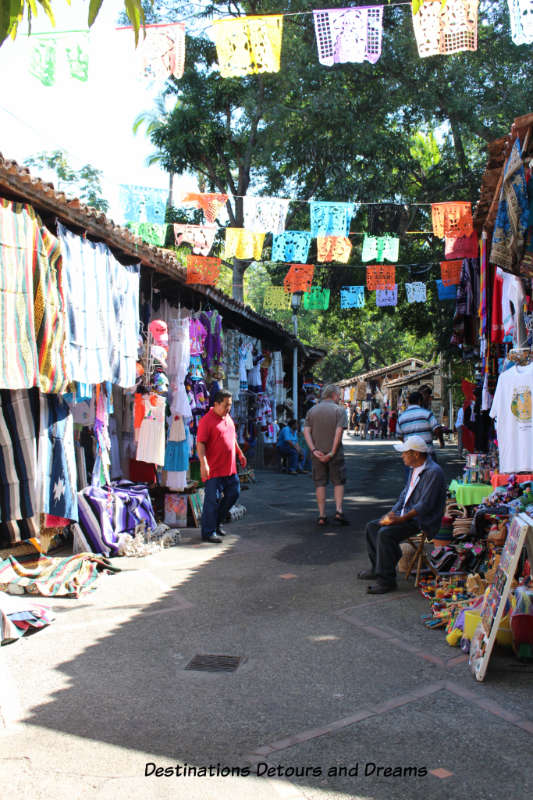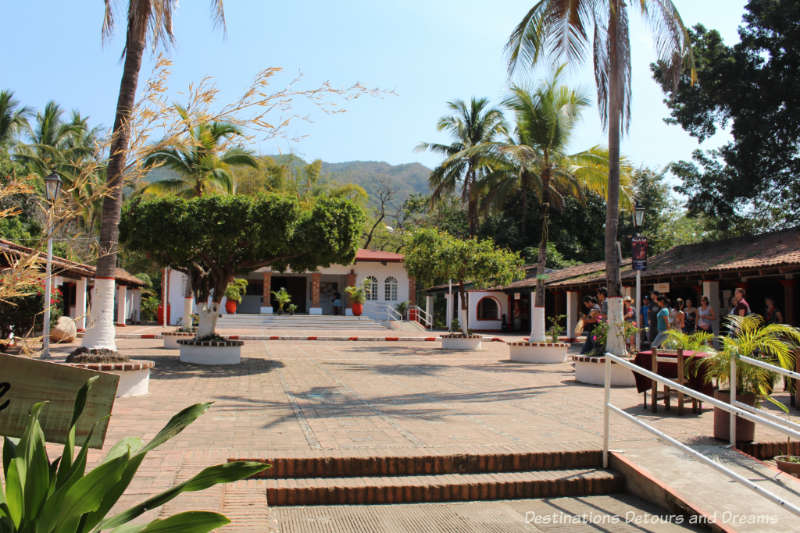 A cultural centre sits at the other end of the island. Centro Cultural Cuale promotes quality artistic, cultural, and educational projects. It offers a variety of artistic classes, including photography, drawing, painting, sculpting, dance, and a variety of musical instruments, and stages assorted performances.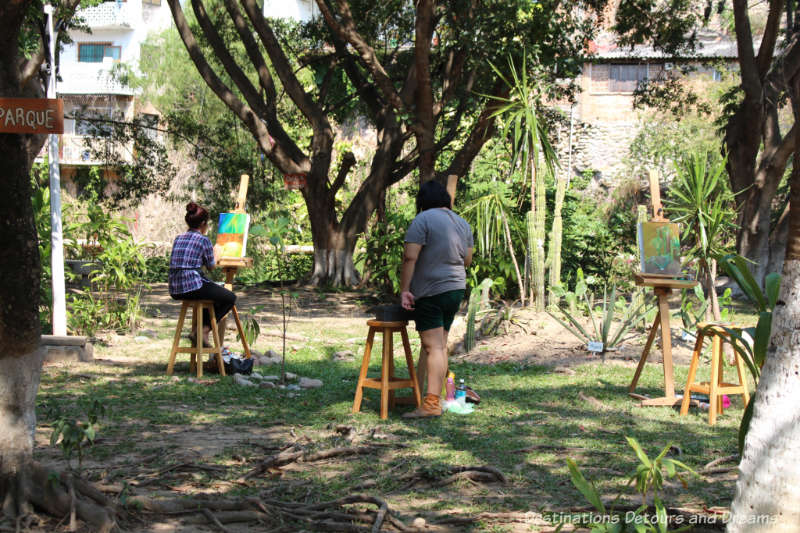 There are also a few restaurants on the island.
Oasis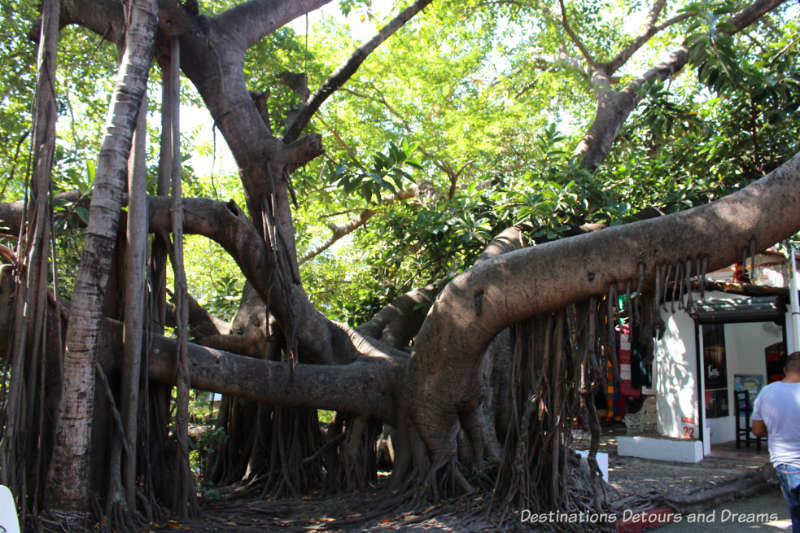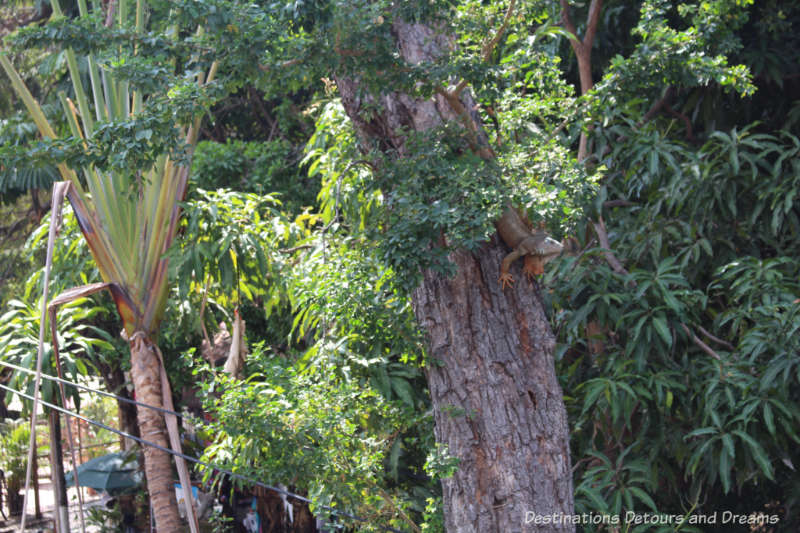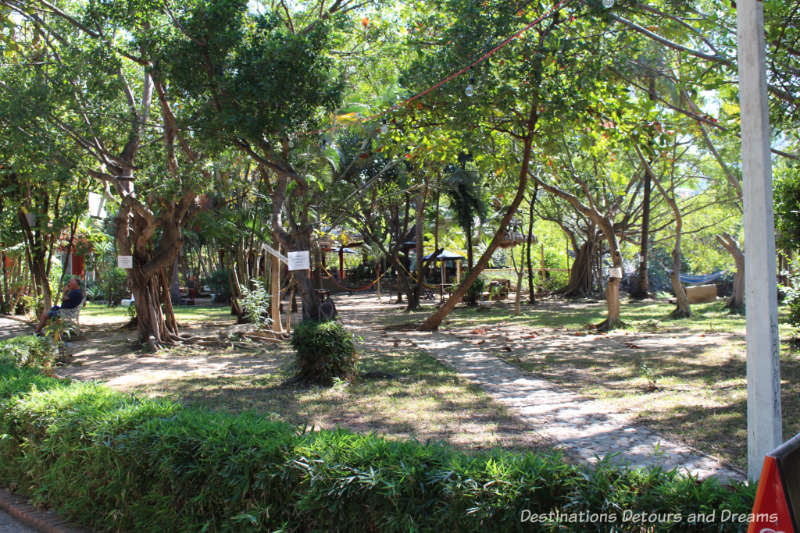 The shade of mature trees and a gentle breeze feel refreshing as soon as you enter the island, but it is the park at the eastern end of the island near the Centro Cultural Cuale that truly feels like an oasis. It is is nice spot to read, sketch, or just sit and relax.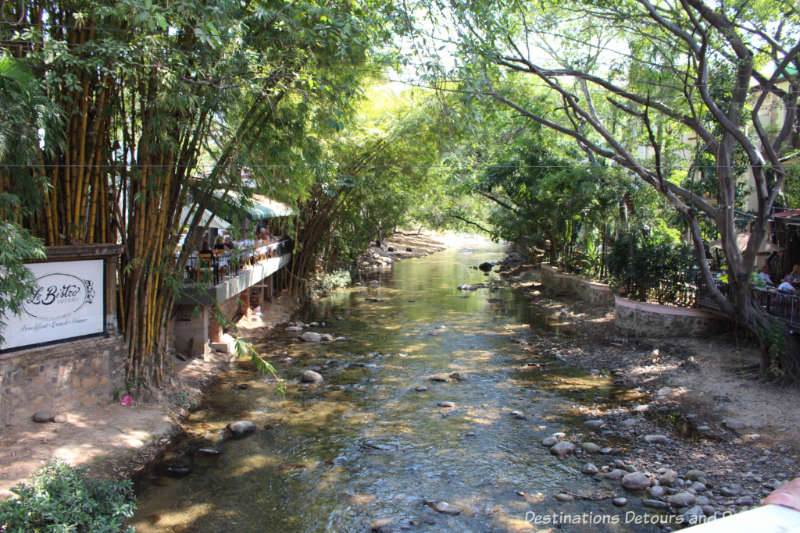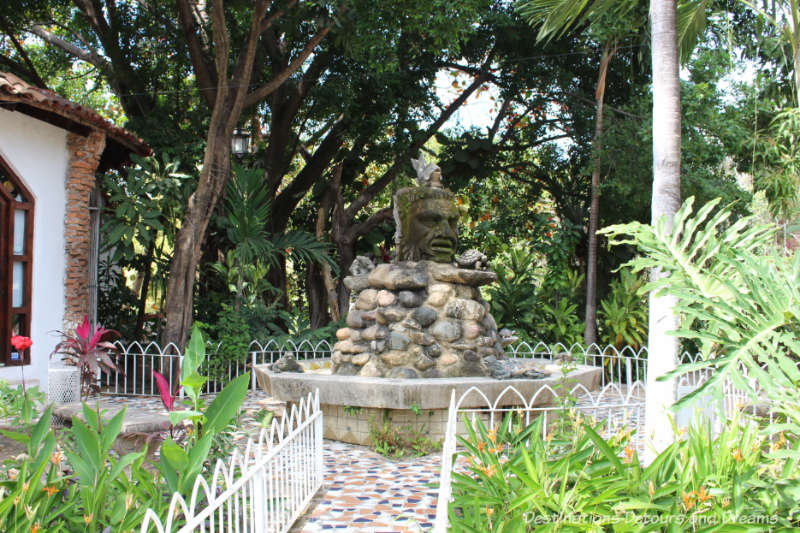 Street Art
The buildings of and area around Centro Cultural Cuale form a gallery for some interesting street art.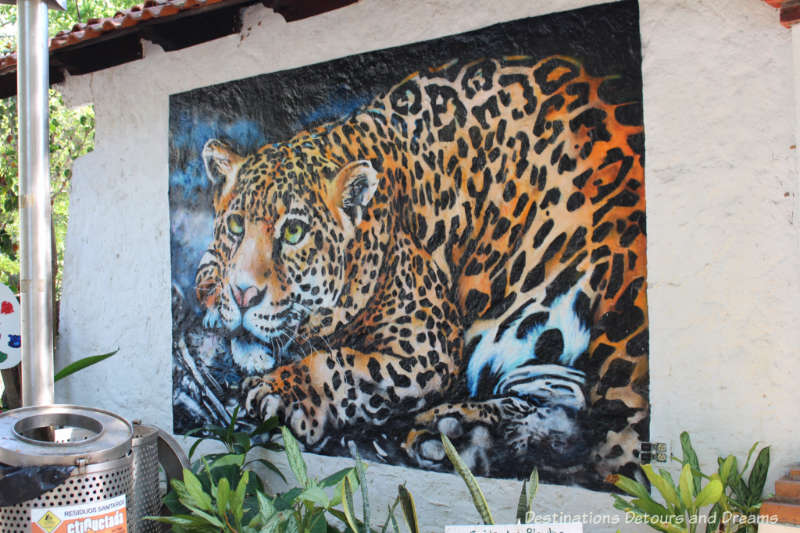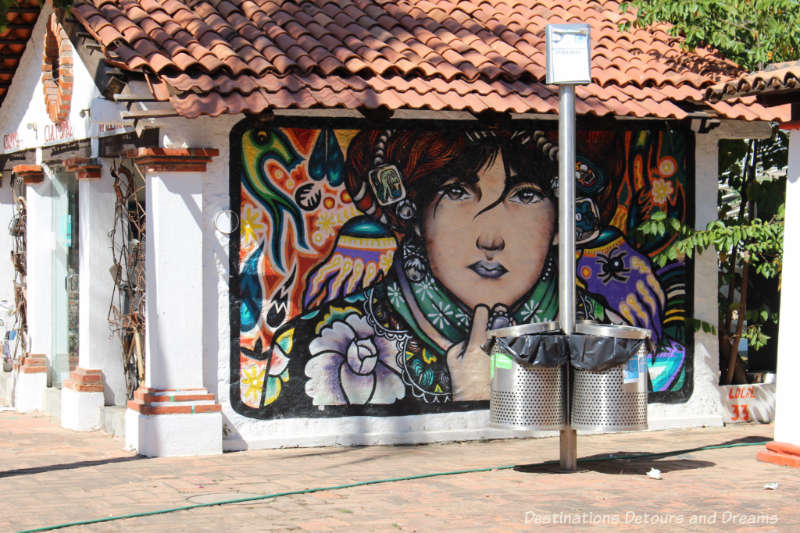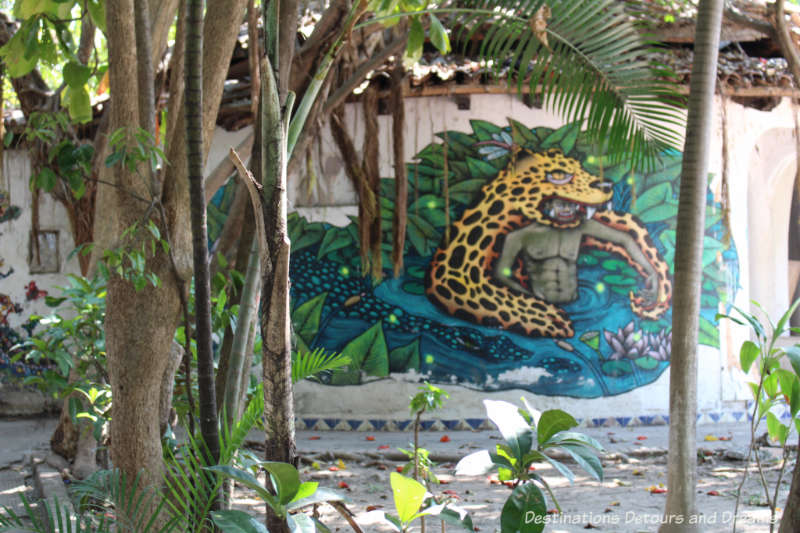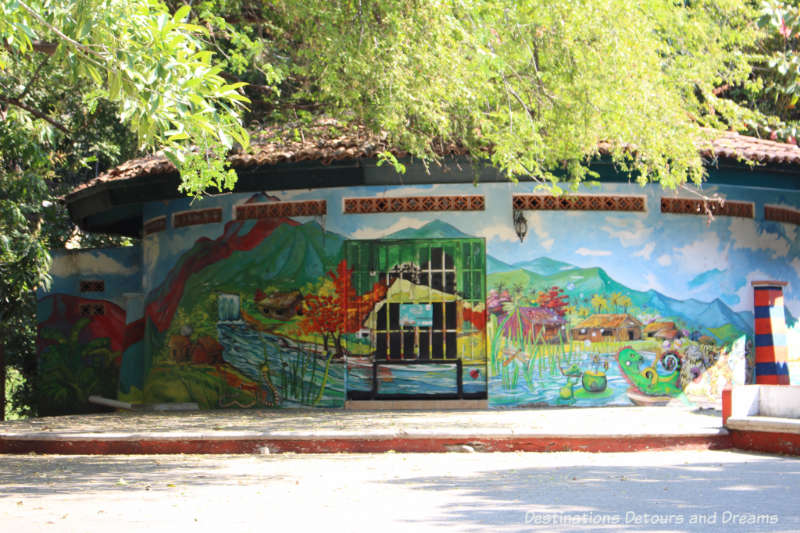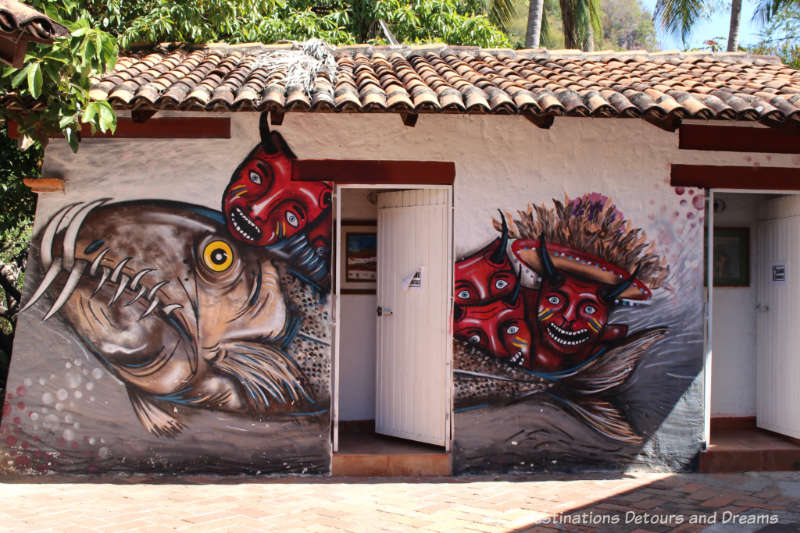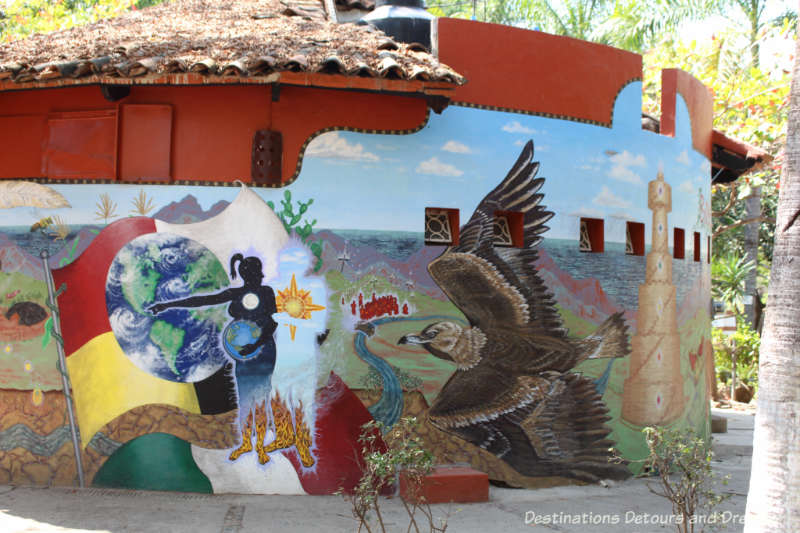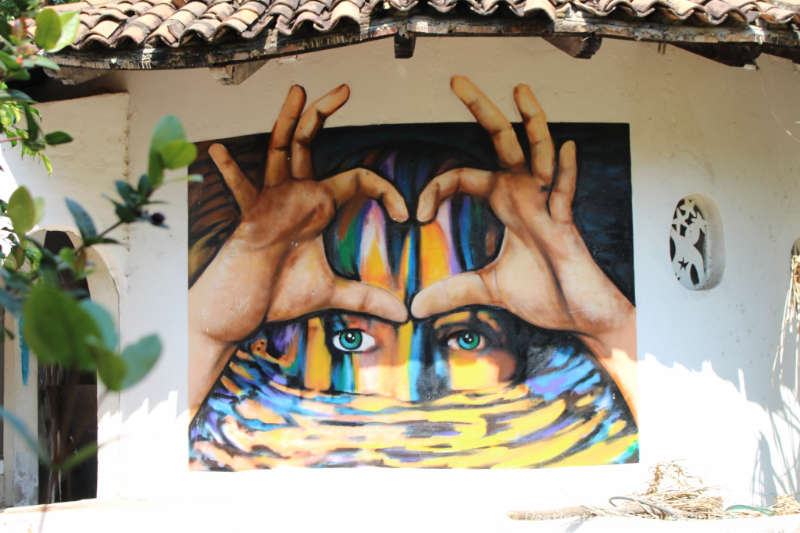 History
The Cuale River is one of seven rivers that start in the Sierre Madre Mountains and end in Banderas Bay. A tornado created Isla Cuale in 1926. The island was settled until 1971 when precipitations from passing Hurricane Lily caused the river to grow and flooded the island. Residents were moved. The riverbed was dredged in 1975 and a permanent island created. It was also called Children Island because it was used as a recreational area. It later became a cultural space.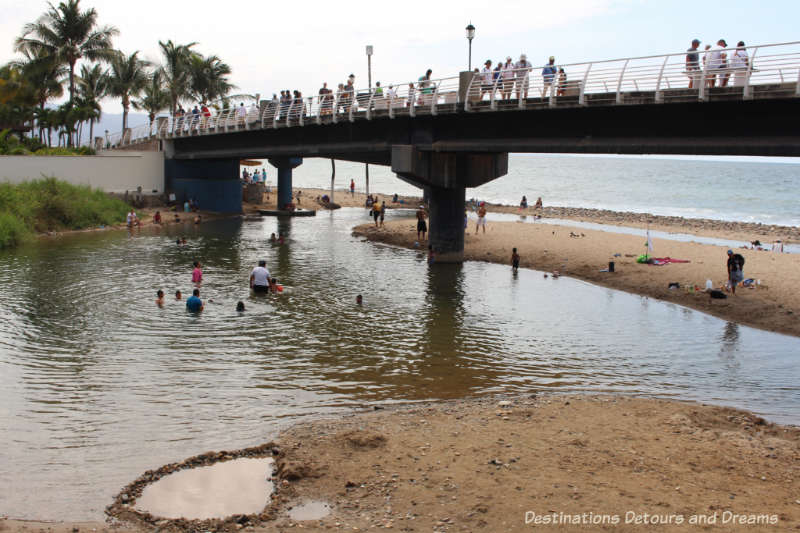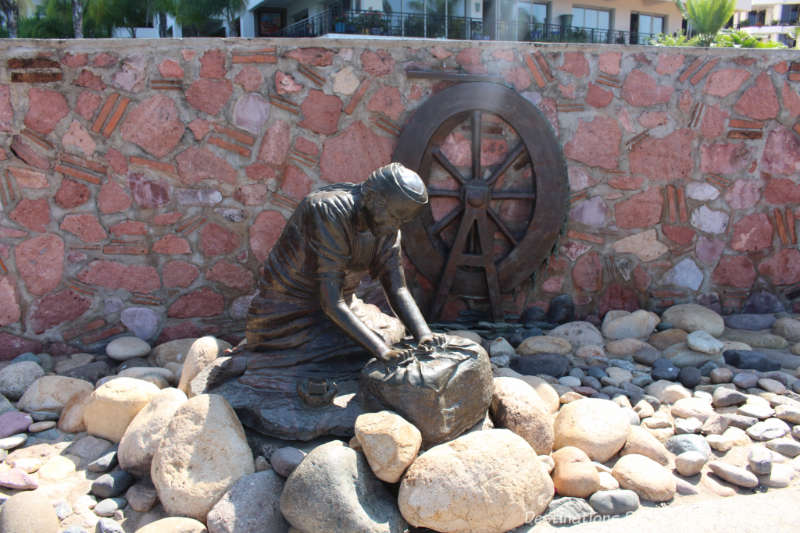 Getting There
Isla Cuale is accessible by foot via stairs from the Malecón Extension, Ignacio Vallarta Street, or Insurgentes Street. Ramps at Insurgentes allow access without climbing stairs. There are also a couple of suspension pedestrian bridges and an interesting staircase/bridge built in 2012 connecting Cuauhtemoc Street in the Gringo Gulch area to the island. There is no road or vehicle access to the island.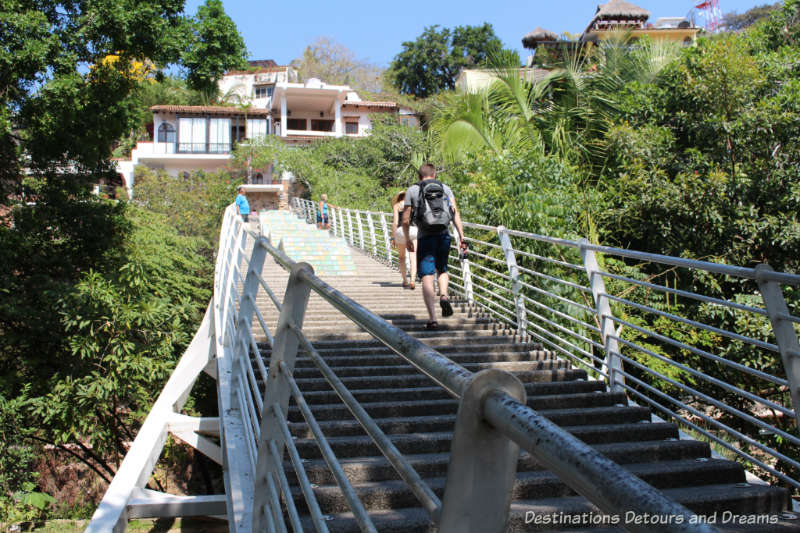 Never miss a story. Sign up for Destinations Detours and Dreams free monthly e-newsletter and receive behind-the-scenes information and sneak peaks ahead.
PIN IT