San Antonio Japanese Tea Garden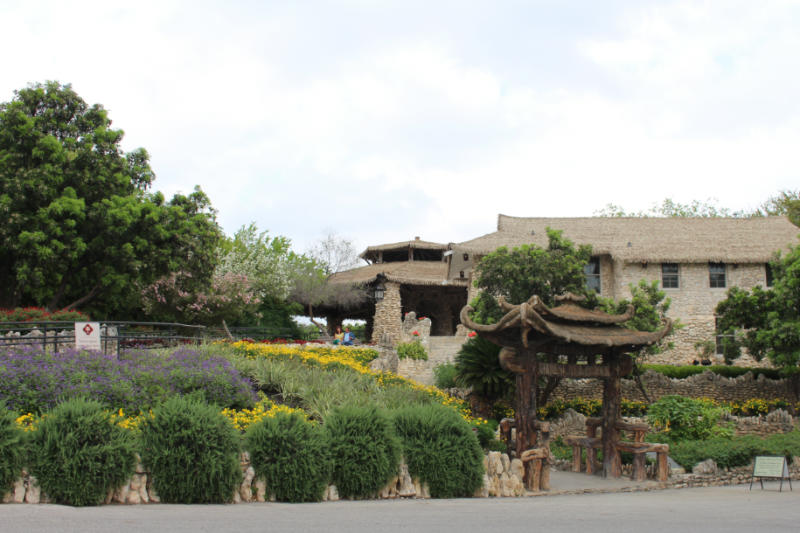 The Japanese Tea Garden In San Antonio, Texas: A Peaceful Oasis
San Antonio's Japanese Tea Garden is a beautiful garden oasis located within Brackenridge Park. The free 100-year-old garden offers a serenity that makes it a welcome respite to incorporate in your list of things to do and see in San Antonio, Texas.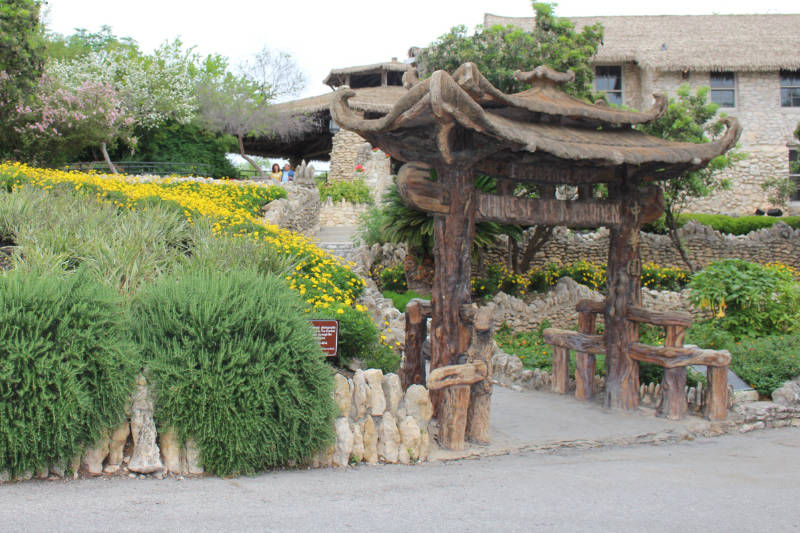 The sign above the garden entrance may confuse you. It reads "Chinese Tea Garden." The explanation lies in the garden's history. The garden is located on what was once a rock quarry. The land had been donated to the city for use as a public park. In 1917 and 1918, the City Parks Commissioner used prison labour to construct a complex of walkways, stone arch bridges, an island, and a Japanese pagoda. The garden was called the lily pond. Local residents donated bulbs to beautify the area. Improvements continued over the next several years. In 1926, the City invited Kimi Eizo Jingu, a local Japanese-American artist, to move into the garden. He opened the Bamboo Room, where he served light lunches and tea. He died in the late 1930s, but his family continued to operate the tea garden until 1942, when they were evicted because of World War II anti-Japanese sentiments. A Chinese-American family operated the facility, known at this time as the Sunken Garden, until the 1960s. In 1984 the area was rededicated as the Japanese Tea Garden in a ceremony attended by Jingu's children and Japanese government officials.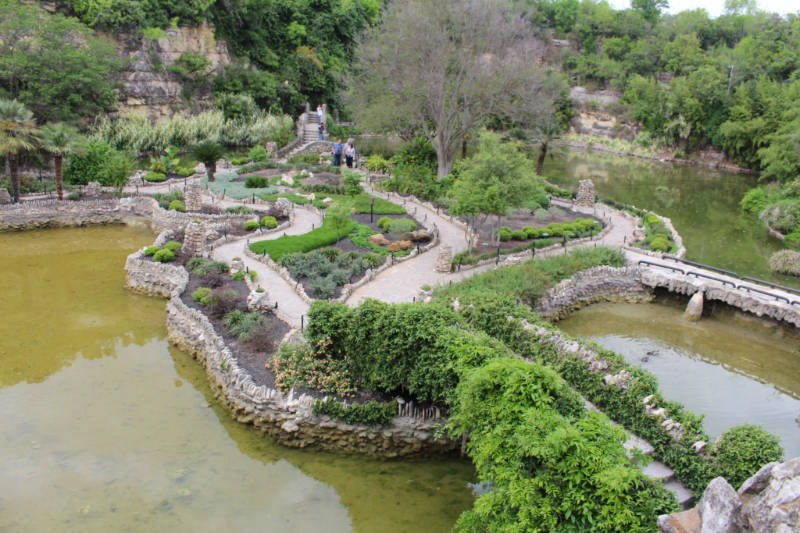 Upon entering the garden, you look down onto a series of walkways and bridges surrounded by lush greenery and ponds filled with koi. The garden was richly green when I visited in early spring. In summer, colourful flower blooms dot the green space.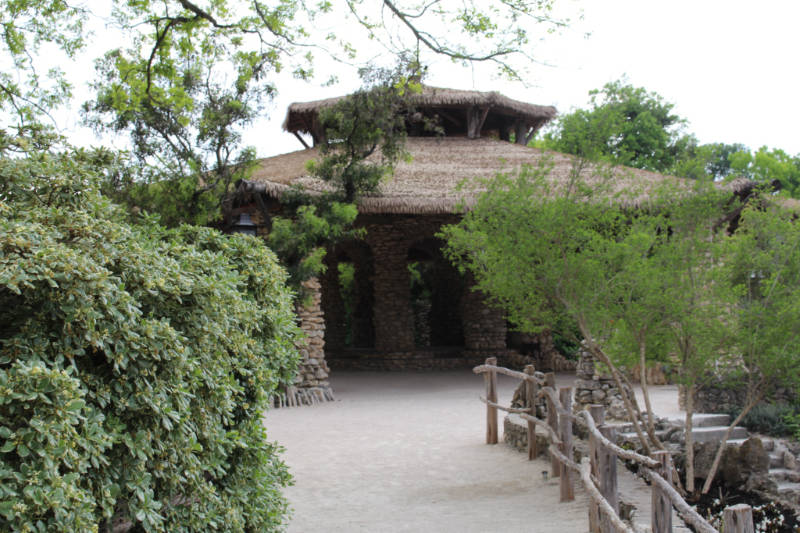 Massive stone columns and a thatched roof make the open-air Pavilion an impressive site and a shady spot from which to view the garden below.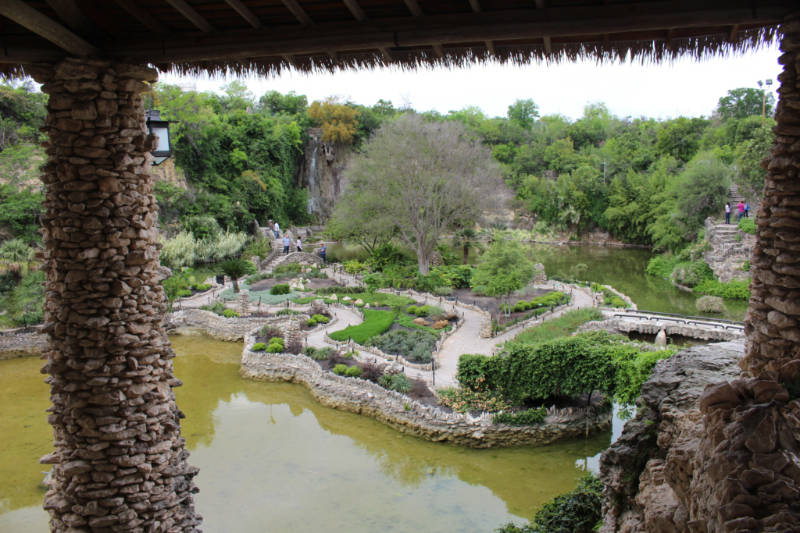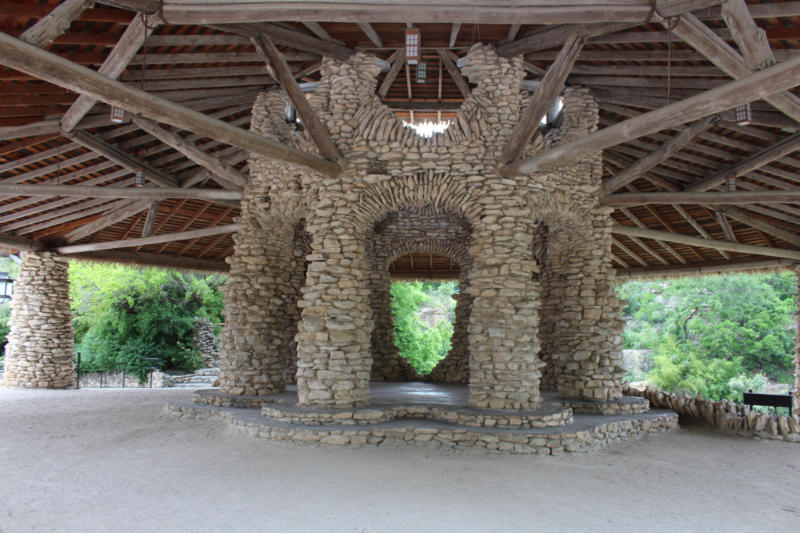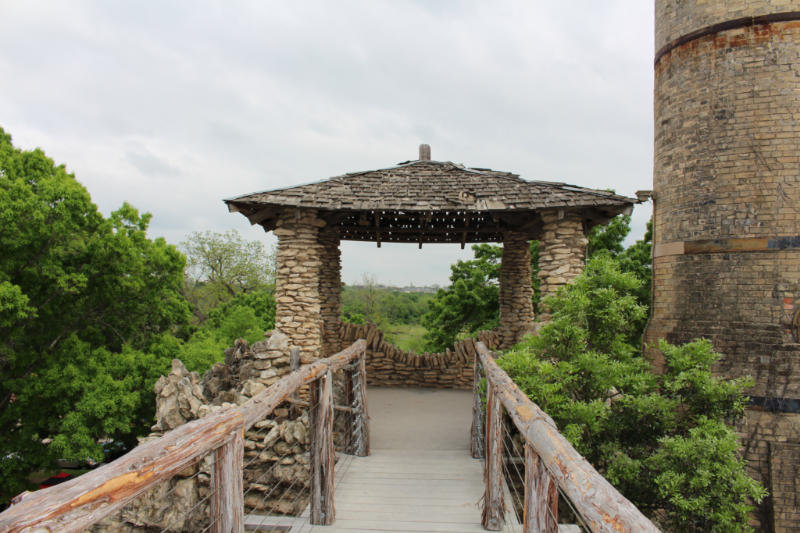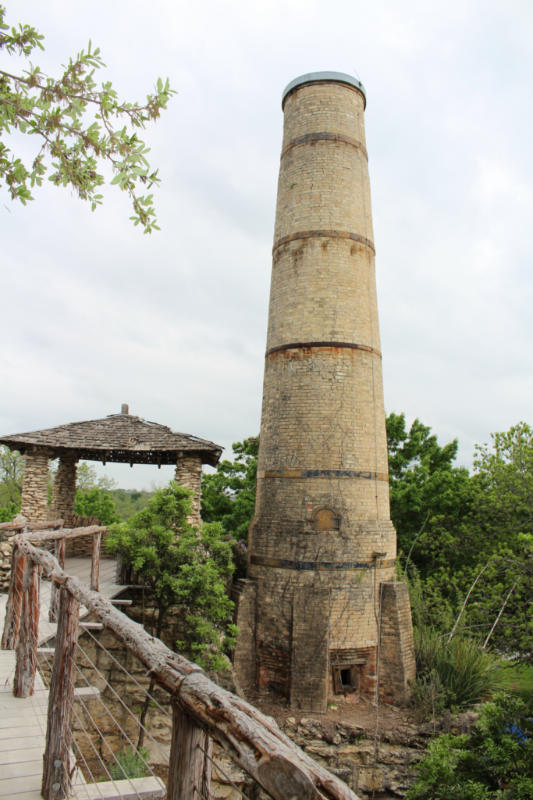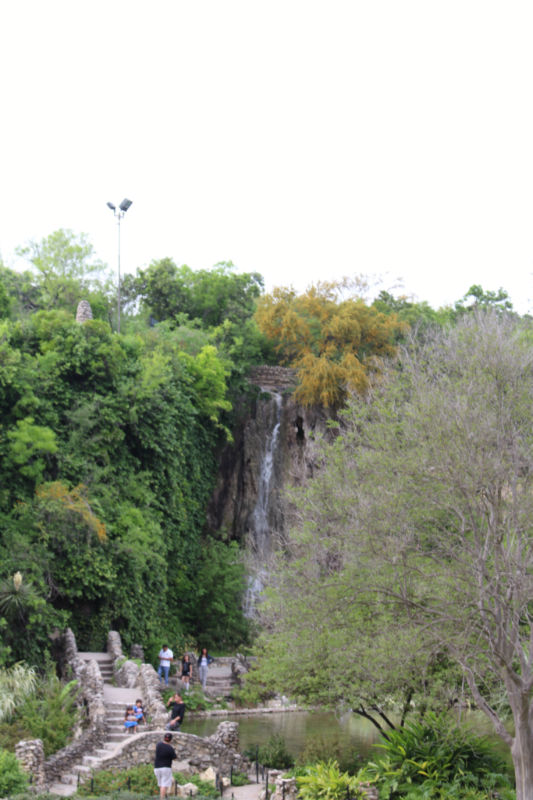 The Jingu House Café serves tea and light lunches daily. It is also available for event rentals. The wheelchair-accessible Pavilion is available for private rental (up to 50 guests) as is a non-wheelchair-accessible platform area (up to 10 guests) amid a bamboo thicket at the waterfall area on the lower level.
I found the garden, like other Japanese gardens I've visited, to be very peaceful. It invites one to slow down and breathe.
Chances are good that visits to other attractions in San Antonio will bring you very near to the Japanese Tea Garden. It is located in Brackenridge Park, which in addition to containing assorted recreational areas, houses the oldest municipal golf course, the Witte Museum, the San Antonio Zoo, and the San Antonio Botanical Garden. The Japanese Tea Garden is open daily from sunrise to sunset. Admission is free.
Never miss a story. Sign up for Destinations Detours and Dreams free monthly e-newsletter and receive behind-the-scenes information and sneak peaks ahead.
PIN FOR LATER