Wetlands vegetation and wildlife in the midst of urban desert in Gilbert, Arizona
A riparian zone is the area between land and a river or stream. It provides a unique habitat for vegetation and wildlife. It is not a habitat one normally expects to find in the the midst of an urban centre in a desert. But the 110-acre Riparian Preserve at Water Ranch at 2757 E. Guadeloupe Road in Gilbert, Arizona is just that.
The Riparian Preserve at Water Ranch is a water recycling facility for Gilbert. Waste water is treated and piped into basins to replenish the underground water supply. The system also creates a habitat for vegetation and plant life you might not expect to see in the desert.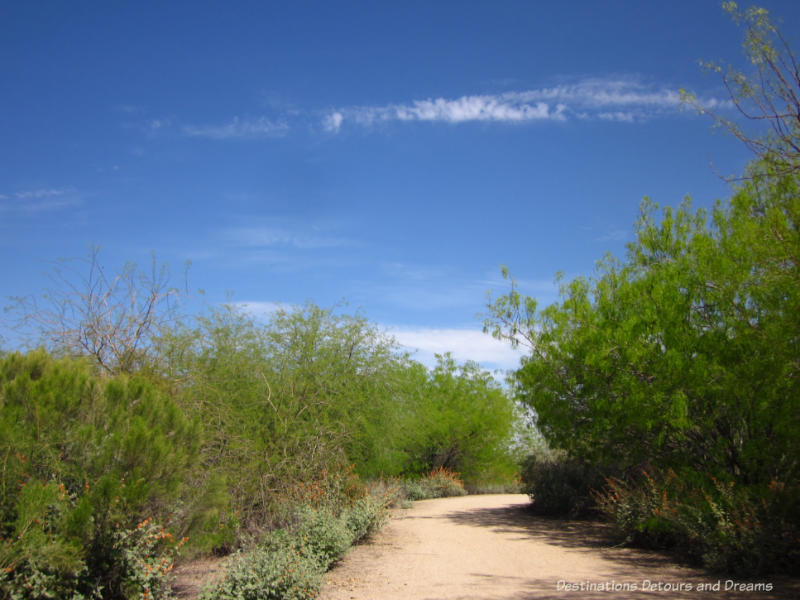 Trails through the preserve offer opportunity for runners, hikers, and those out for a more leisurely stroll. Information about the preserve, its vegetation and wildlife is posted along the trails. Bicycles are allowed on trails and sidewalks. Dogs on a leash are welcome. A portion of the trail is designated as equestrian.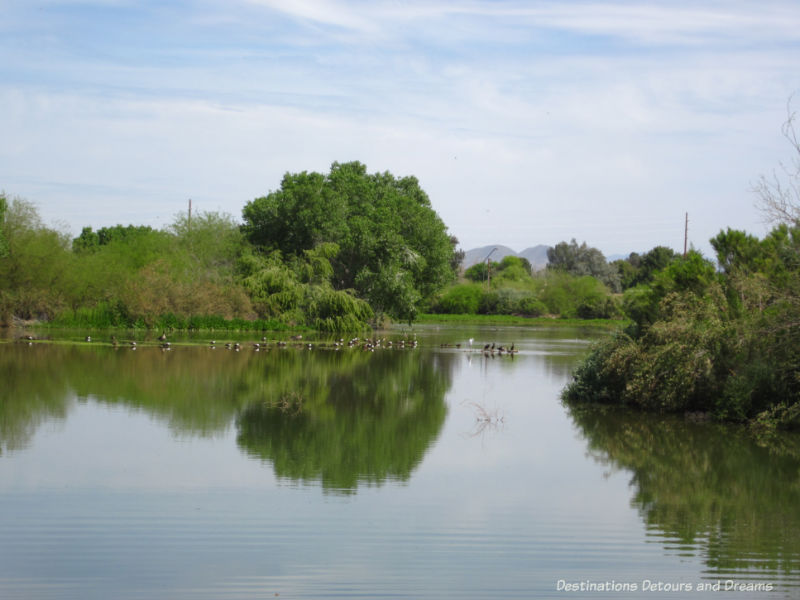 The Preserve attracts bird-watchers and photographers. About 200 species of birds have been spotted here. The Desert Rivers Audubon Society offers free guided bird walks every third Saturday of the month, October through March.
The Preserve contains seven ponds and a Fishing Lake. The Fishing Lake is stocked with trout, catfish, bass and sunfish by the Arizona Game and Fish department. Fishing is allowed as per Urban Fishing Regulations. An urban fishing licence is required if you are over 14 years of age.
The Gilbert Rotary Centennial Observatory at the Riparian Preserve is open every Friday and Saturday evening at nightfall September through June. The East Valley Astronomy Club manages the observatory and schedules events.
I've visited the Riparian Preserve several times and always found it to be an uncrowded, peaceful place. When I walked through the trails, it was easy to forget that city sprawled around the preserve.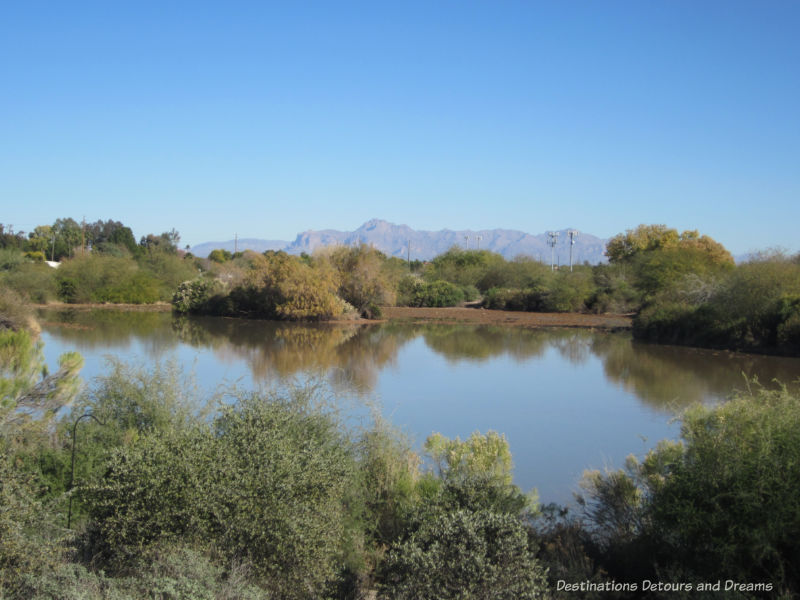 Admission to the Gilbert Riparian Preserve is free. The Preserve is open daily from dawn to dusk. The Fishing Lake is open from dawn to 10 p.m.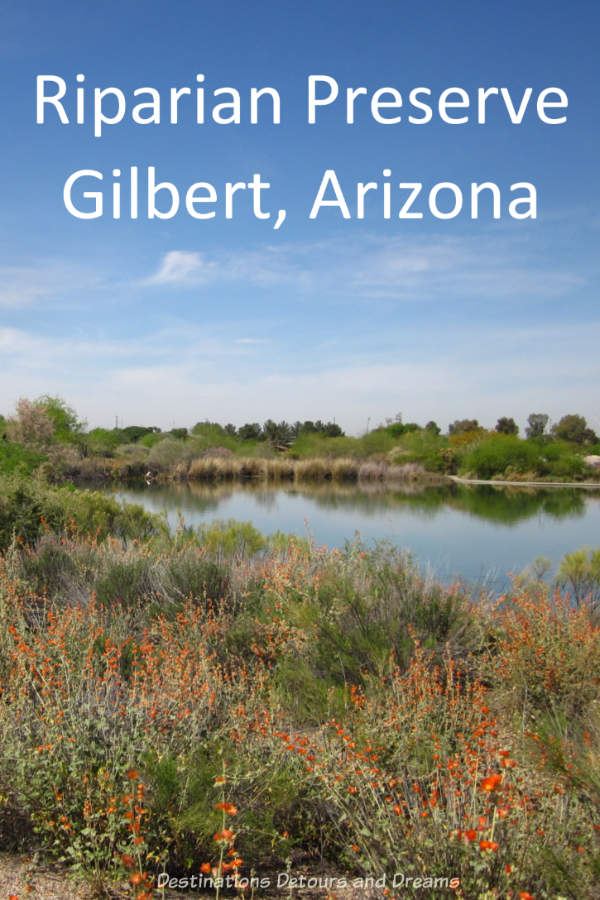 This post is linked with Travel Mondays