Jane Austen's House Museum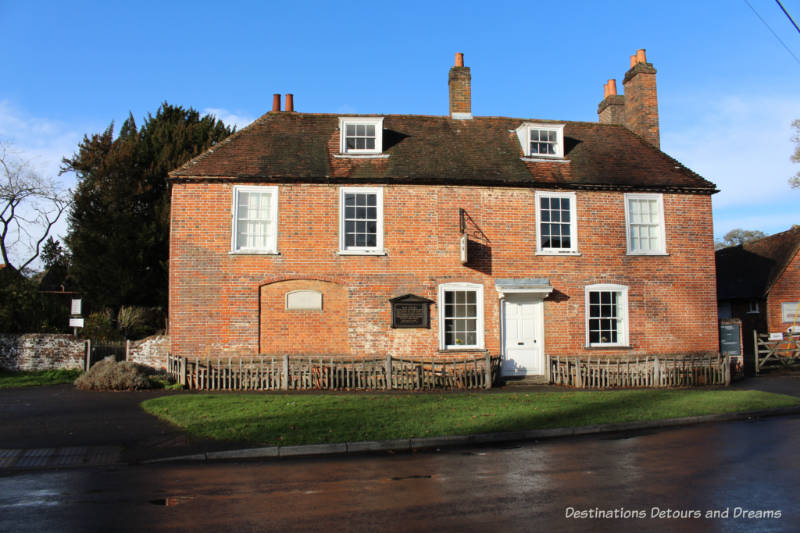 The house where Jane Austen lived and wrote in Chawton, Hampshire is now a museum
The red-bricked cottage where Jane Austen lived for the last eight years of her life and wrote most of her works is now a museum. Her walnut writing table looks barely large enough to hold a sheet of paper. Yet, as I walked through the comfortable house in the pretty, peaceful village of Chawton, Hampshire, I understood why Jane flourished here.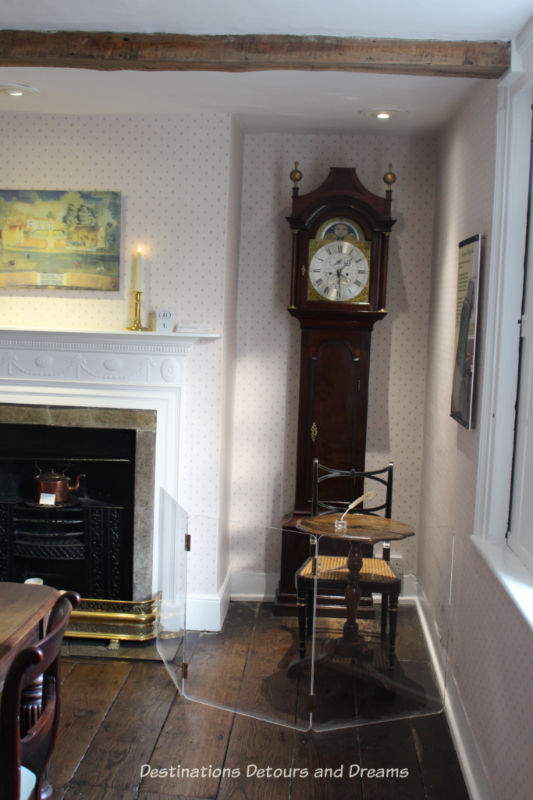 Jane wrote after breakfast each morning. In the evenings, she sometimes rushed from the Drawing Room with a smile on her face to write something down before she forgot it.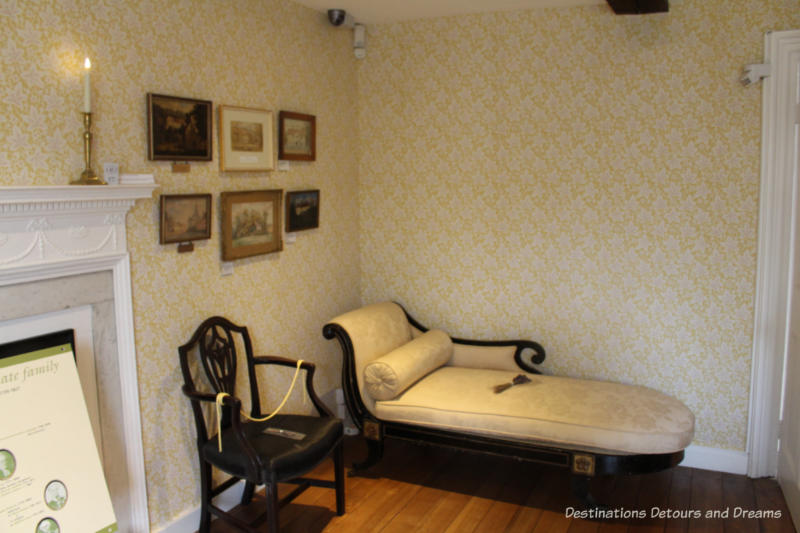 My travels in England over the years have crossed Jane Austen's path a few times. Plaques, historical markers, museums and specialized tours are found in many places where Jane once lived or vacationed and in places featured in her books. I have not been to all these places, but the few I have experienced made her presence at the Chawton House feel stronger.
Jane Austen was born in 1775 in the village of Steventon, Hampshire. She was the second youngest of eight children. She had six brothers and one sister. Cassandra was two years older than her and the two were close their entire lives. Jane attended boarding schools in Oxford, Southampton and Reading, but returned home permanently at age 11. It was in Steventon where she first began to write, but she had nothing published during that time.
The first drafts of Sense and Sensibility and Pride and Prejudice were written here. In 1797 her father wrote to a publisher about Pride and Prejudice, called First Impressions at the time, but the publisher rejected it. Northanger Abbey, likely titled Susan at the time, was also written in Steventon.
At the age of twenty-seven, she moved with her family to Bath. Bath is a beautiful and interesting city to spend time in, but Jane was not happy here. She did not write for the four years she lived in Bath. Bath did, however, provide the settings for two of her novels.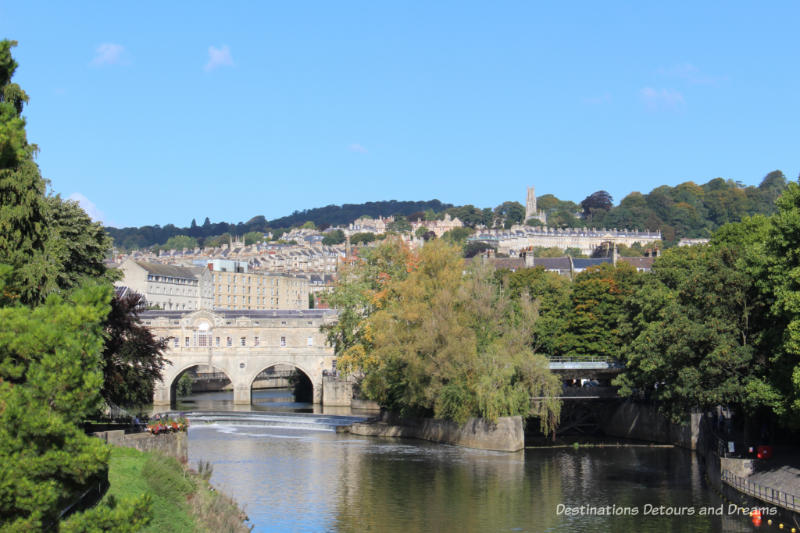 Today visitors to Bath can see the Assembly Rooms and the Pump Room, locations which appeared in her books, and walk the streets Jane would have walked. One of her former homes is now a boutique hotel. The Jane Austen Centre tells the story of her time in Bath.
In 1803, publisher Richard Crosby purchased Susan (Northanger Abbey) for £10, but for some reason never published it.
In 1805, George Austen, Jane's father, died. Jane, her sister Cassandra, their mother, and their friend Martha Lloyd moved to Southhampton to live with Jane's brother Francis. During this time they frequently visited Jane's brother Edward at Godmersham Park, his estate in Kent.
Although Jane's family was of modest means, her brother Edward had inherited three estates. George Austen's wealthy cousin, Thomas Knight, and his wife were childless. After considering who would manage their estates after their death, they asked the Austens if Edward could become their adopted heir.
Edward offered a home to the four women on his estate in Kent or his estate in Chawton. They chose Chawton and moved in the spring of 1809. Today rooms in the museum provide a picture of what life was like for Jane in Chawton. The Austen brothers and their large families visited frequently.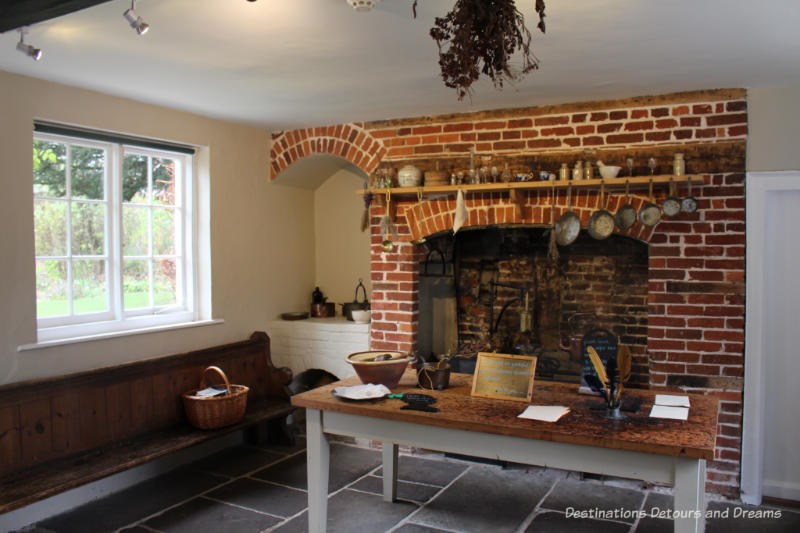 Although the family employed a cook, all of the Austen ladies would have been familiar with the inside of a kitchen. Responsibilities for other housekeeping largely fell to Cassandra and Martha Lloyd.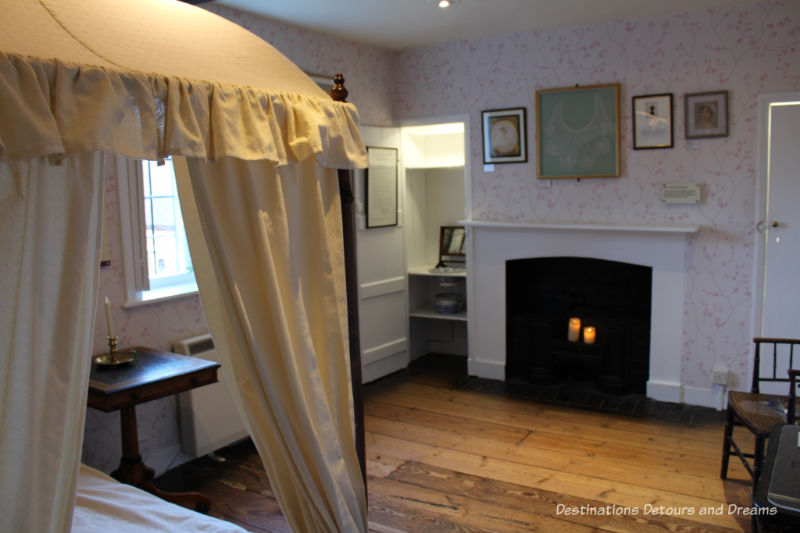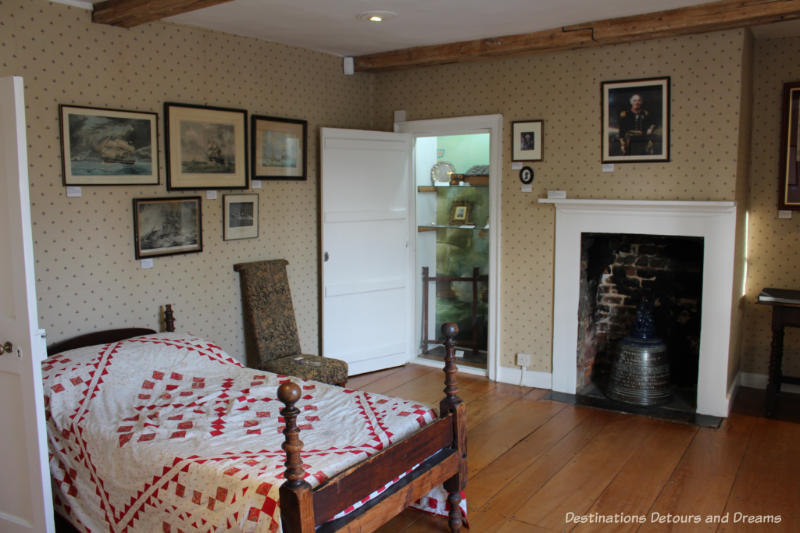 The museum also contains artifacts and information about the Austen family and Jane's writing.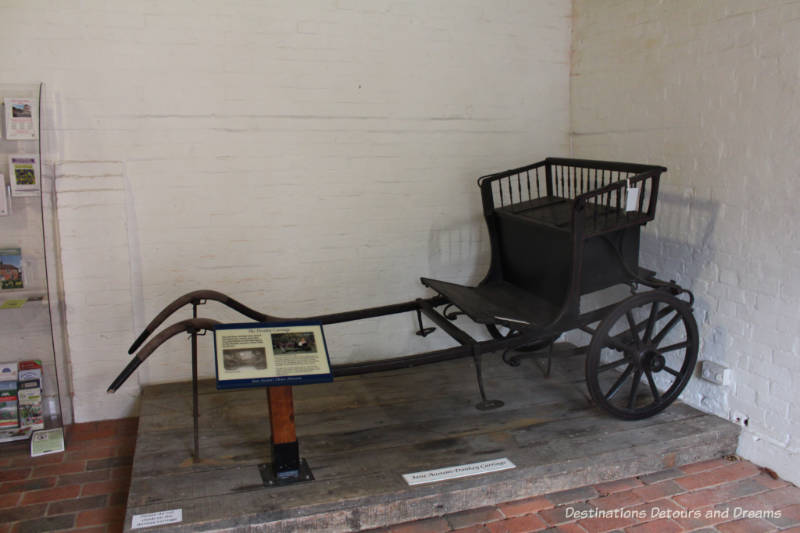 Jane and Cassandra were quite used to walking, as they spent the afternoons walking the country lanes, but the donkey cart above would have come in useful when shopping in nearby Alton.
It was at Chawton that Jane revised her earlier novels Sense and Sensibility and Pride and Prejudice. She also wrote Mansfield Park, Emma, and Persuasion here. She also began, but did not complete, her last novel Sandition. Her brother Henry acted as go-between with her publishers. In November 1811 Sense and Sensibility came out anonymously. Jane Austen's name did not appear on any of her books published during her lifetime. After the success of Sense and Sensibility, the author on all future books was listed as "the author of Sense and Sensibility."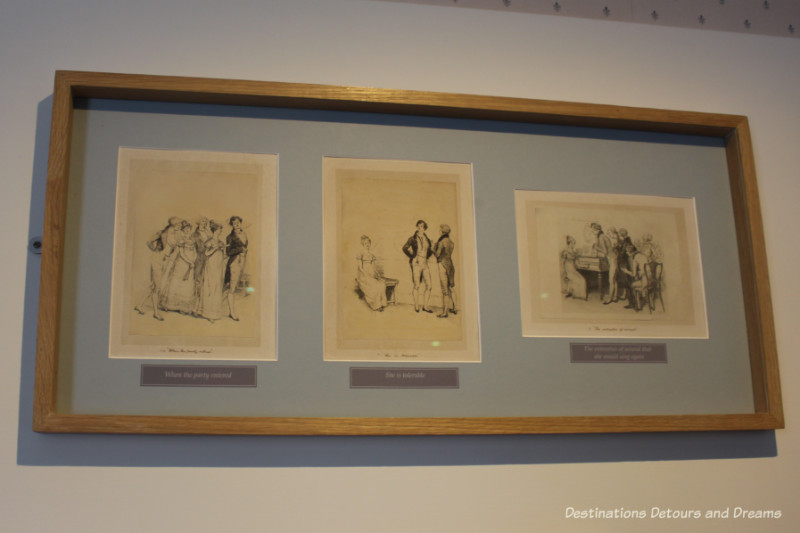 Illness forced Jane to move to Winchester in 1817 to be closer to her doctor and the hospital. She was only there for a few weeks before she died. She is buried in the historic Winchester Cathedral. The house she lived in on College Street is marked with a plaque.
A modern review of Jane's symptoms has identified several possibilities for what caused her death, the most accepted of which is Addison disease, although both cancer and tuberculosis have been put forward as possibilities. A more recent suggestion of accidental arsenic poisoning is generally discounted.
Both Persuasion and Northanger Abbey were published in December 1817, six months after her death.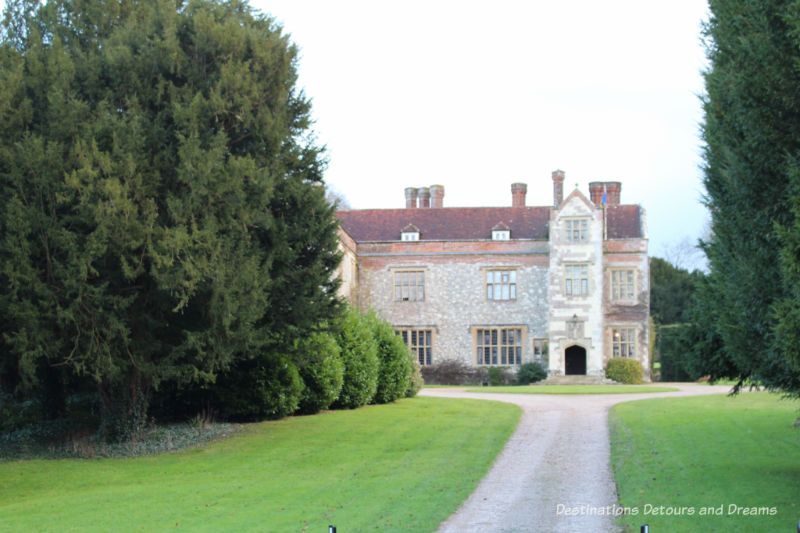 Chawton House, the Elizabethean manor house which once belonged to Jane's brother Edward, is now the Chawton House Library which fosters research and understanding of early women writers. The House and Garden are open to visitors from early March to early December.
Jane never married, but she had her share of romances and was even engaged for a day. She changed her mind the day after accepting Harris Bigg-Wither's proposal. Details of Jane's romances and suitors are not well known. Cassandra protected her sister's privacy. After Jane's death, Cassandra censored and destroyed many of the surviving letters.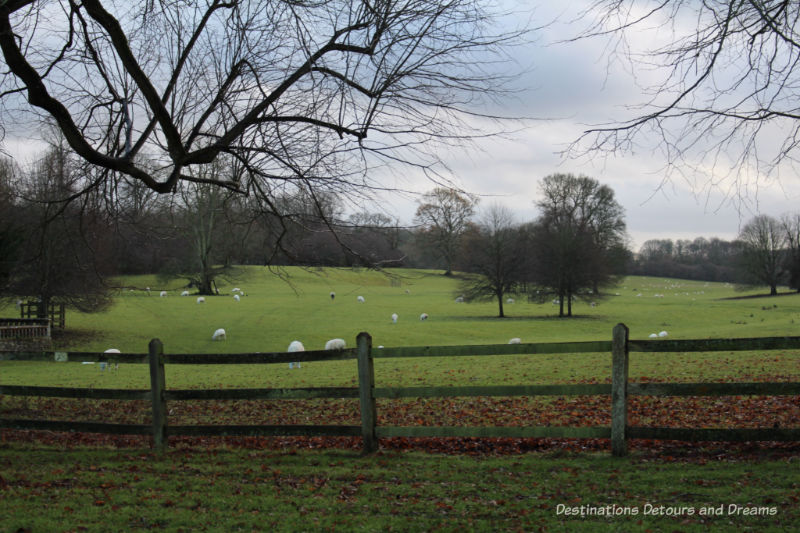 Jane Austen's House Museum is located on Winchester Road in Chawton, a pretty village two-and-a-half miles outside of Alton. It is open daily except for December 24 to 26 and the month of January. Hours vary seasonally. Check the website for current hours and any special closures.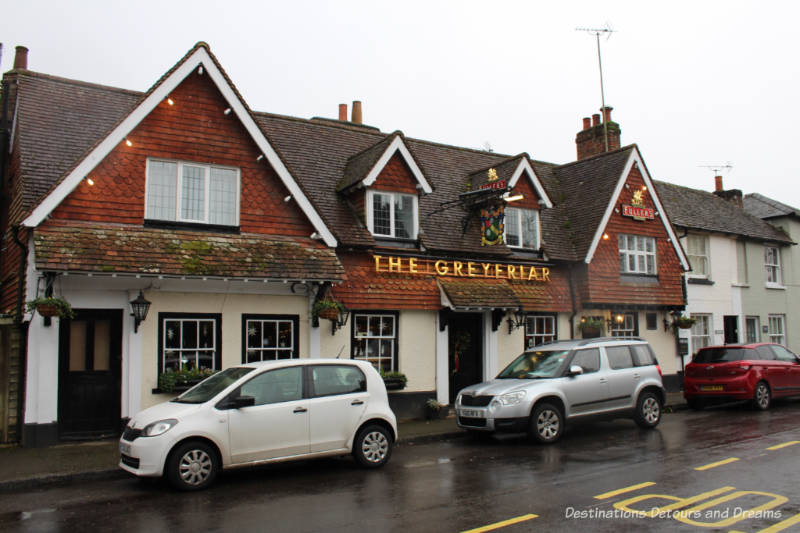 Never miss a story. Sign up for Destinations Detours and Dreams free monthly e-newsletter and receive behind-the-scenes information and sneak peaks ahead.
PIN IT