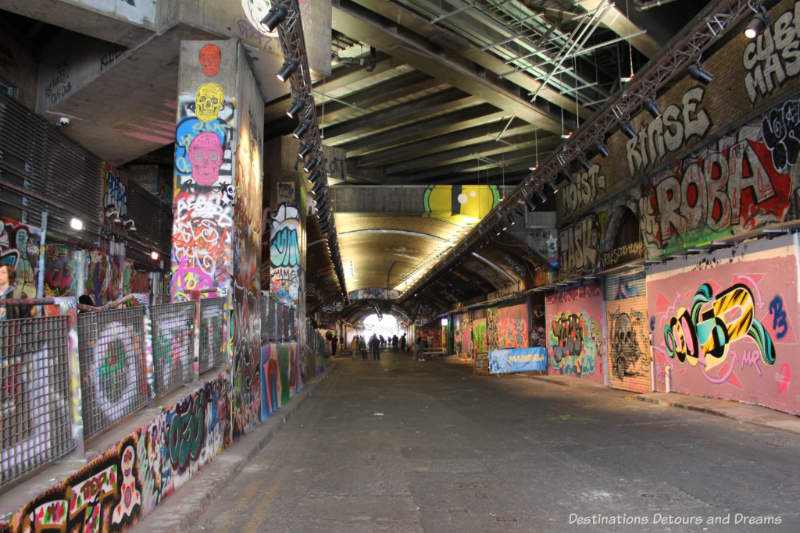 Leake Street Tunnel in London, England is filled with graffiti art
The walls and ceiling of Leake Street Tunnel (aka Graffiti Tunnel or Banksy Tunnel), a pedestrian tunnel running underneath London's Waterloo Station, are covered with an ever-changing collection of graffiti art.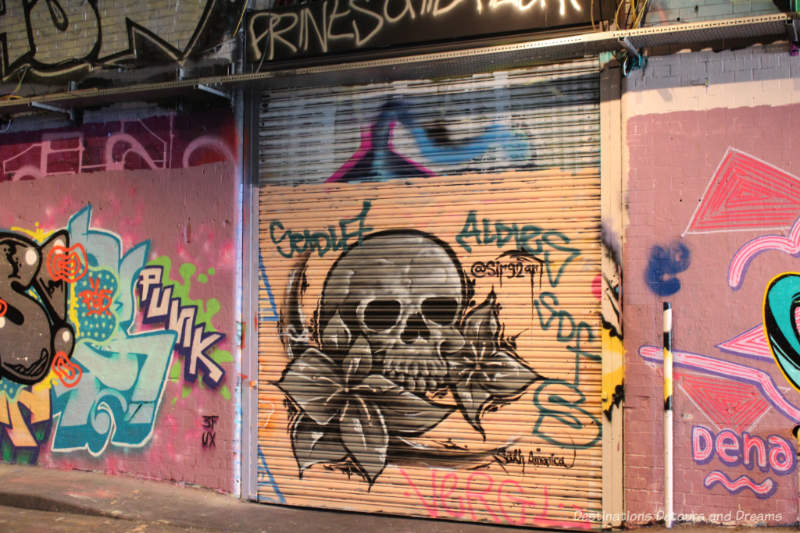 Before 2008, the tunnel was abandoned and somewhat derelict. In 2008, Banksy, the mysterious world-renowned street artist, organized a group of graffiti artists to transform the tunnel into an art gallery for an exhibition he called "The Cans Festival." The tunnel quickly became a tourist attraction.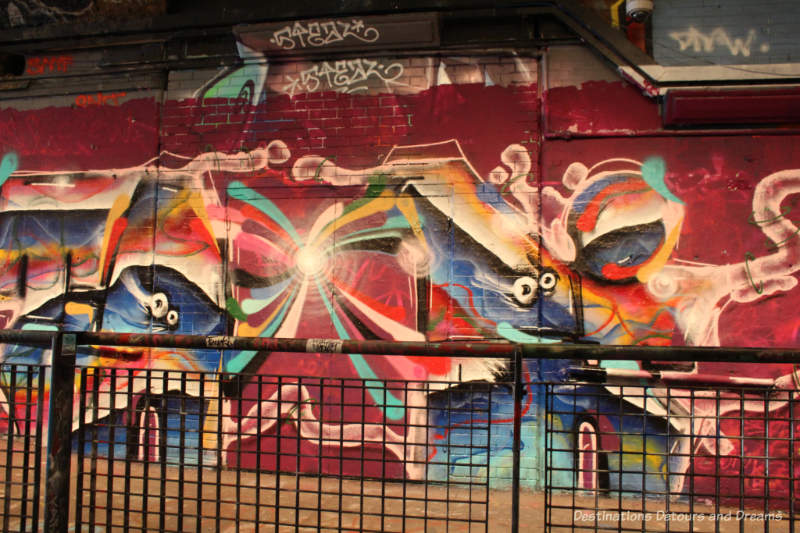 Today, the tunnel is a haven for street artists from around the world. Its walls are one of the only legal graffiti walks in the United Kingdom. No Banksy works remain, but the graffiti and murals change daily. Each piece may last only a few days before being painted over.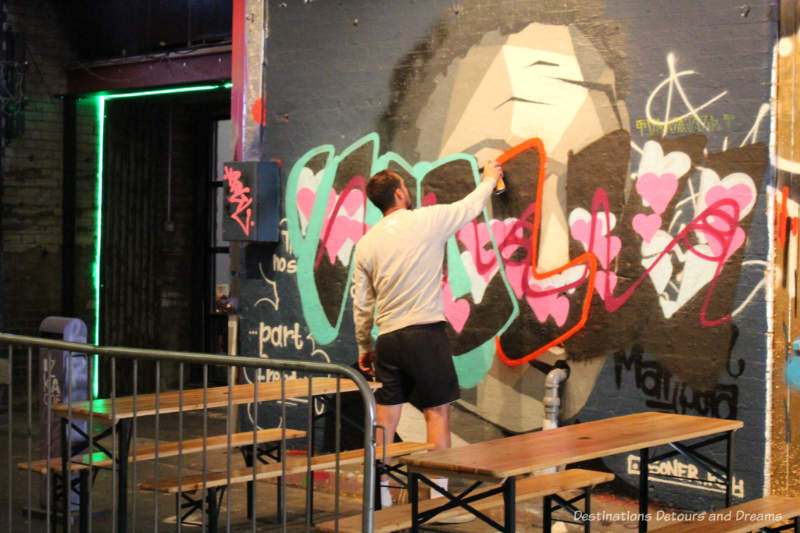 On a visit to London in 1992, I walked through this tunnel. At that time, it was seedy and smelled of urine. Homeless people lying on mattresses and surrounded by their few belongings squatted along the sides. My ten-year-old stepdaughter was deeply distressed about the situation of these people "sleeping rough" for days. The tunnel I walked through in 2019 could have been a different place. Paintings covered the walls and ceilings. Tourists snapping photographs had replaced squatters. The scent of spray paint dominated.
(Note: The transformation of the tunnel into a creative space has not eliminated the homeless problem. Those sleeping rough no longer seek refuge in the tunnel, but you can find them scattered here and there in surrounding streets.)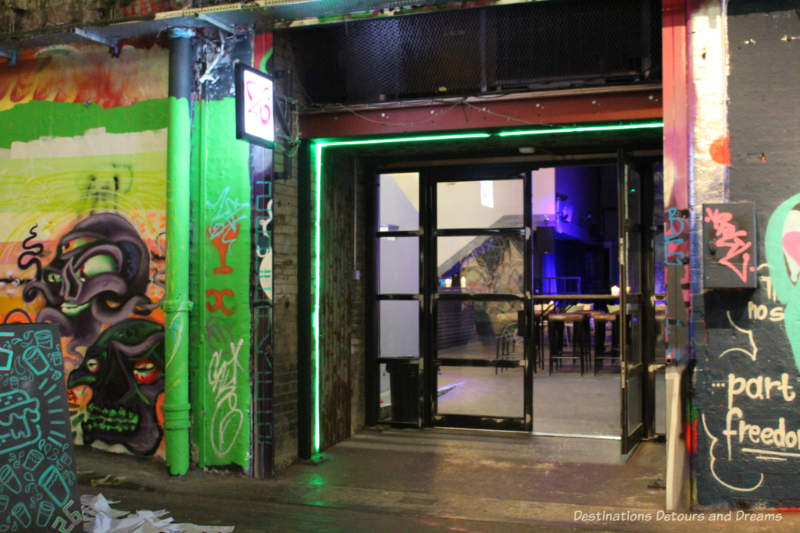 Once used for storage, eight former railway arches adjacent to the graffiti tunnel now house restaurants and entertainment venues. Collectively these venues are known as the Leake Street Arches.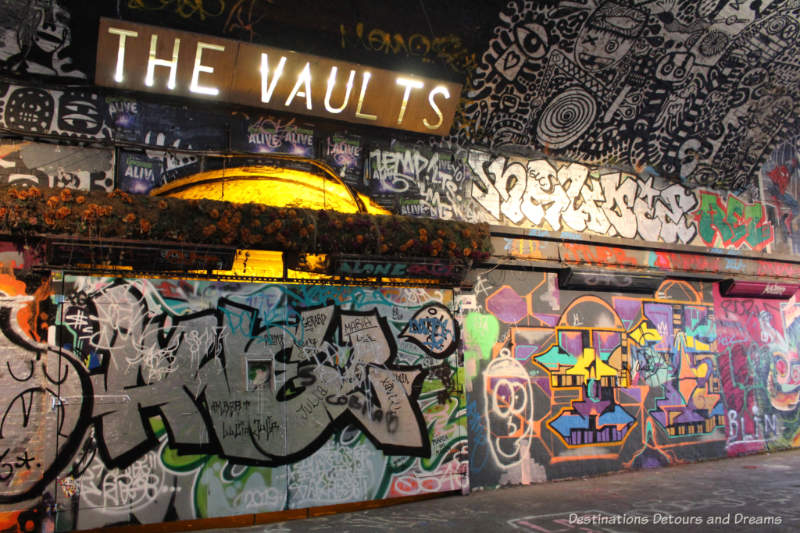 I visited the tunnel midday enroute to other destinations in London. My primary purpose was to see the graffiti art. I did not have the time to visit any of the archway venues. Some open at midday, but others are open only in the evenings.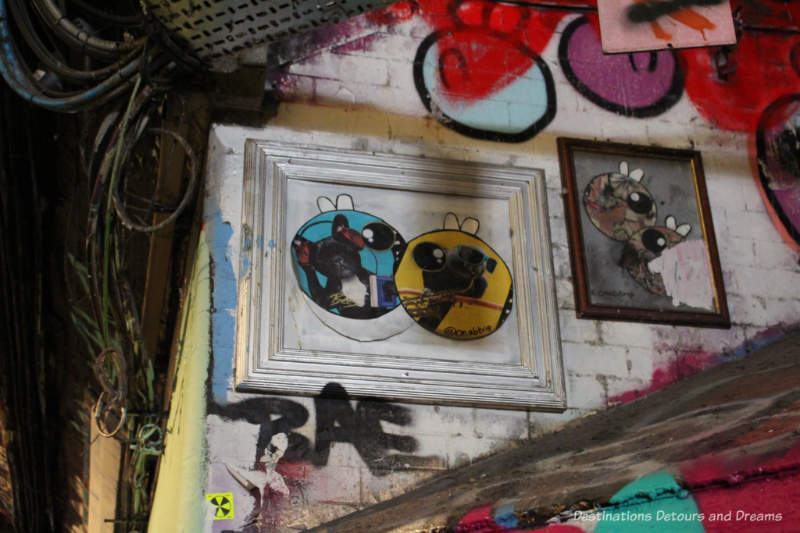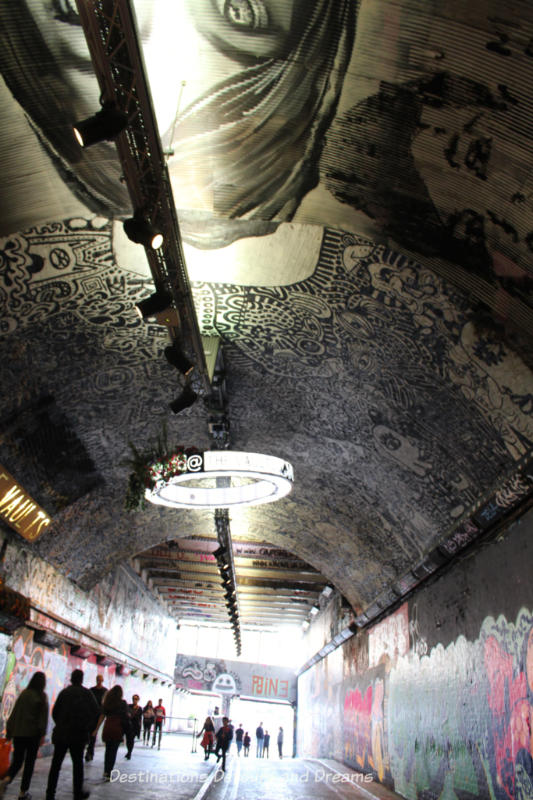 You need to look up as well as to the sides. There was some very intricate work on the ceiling.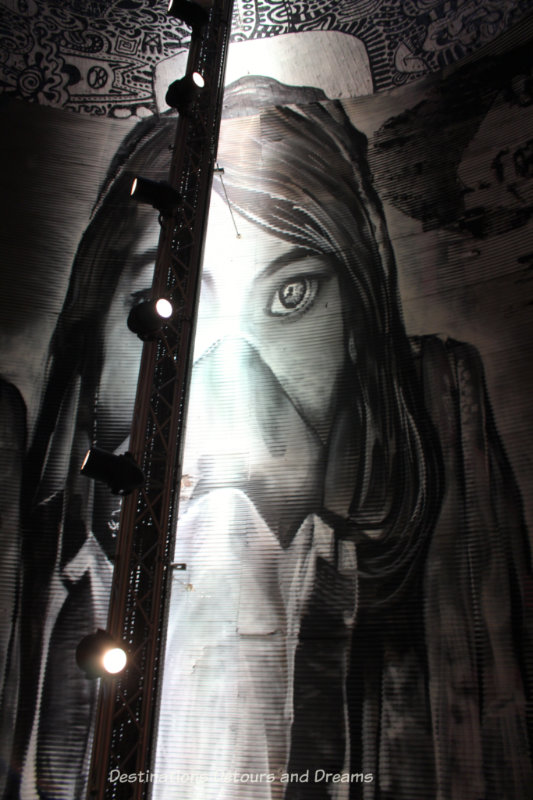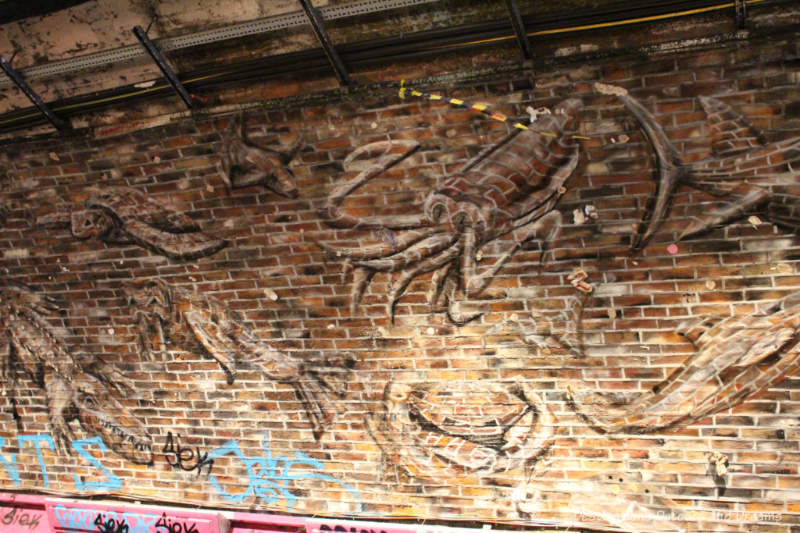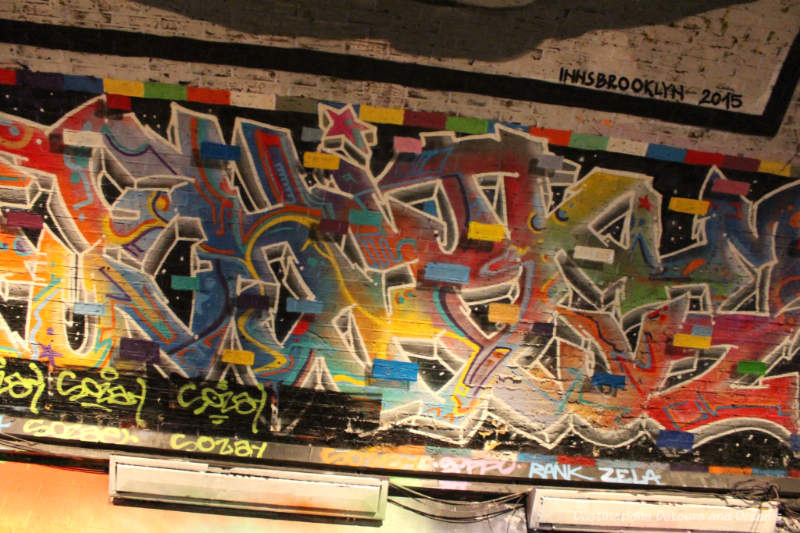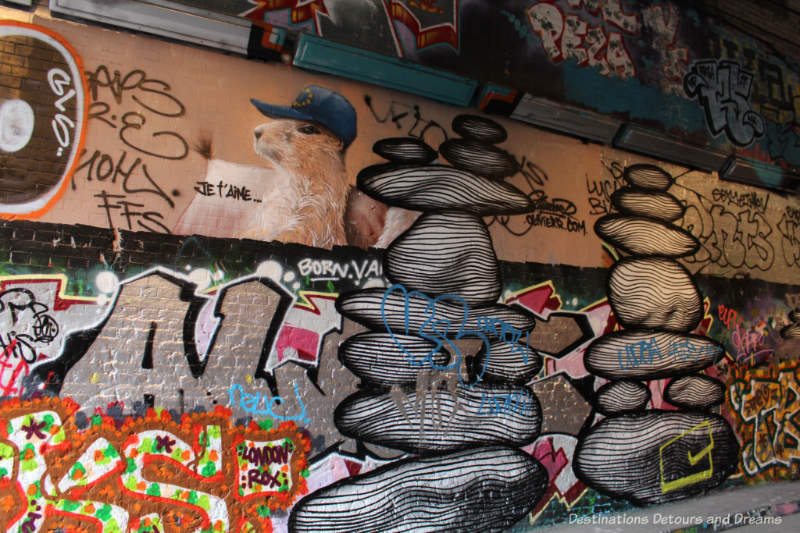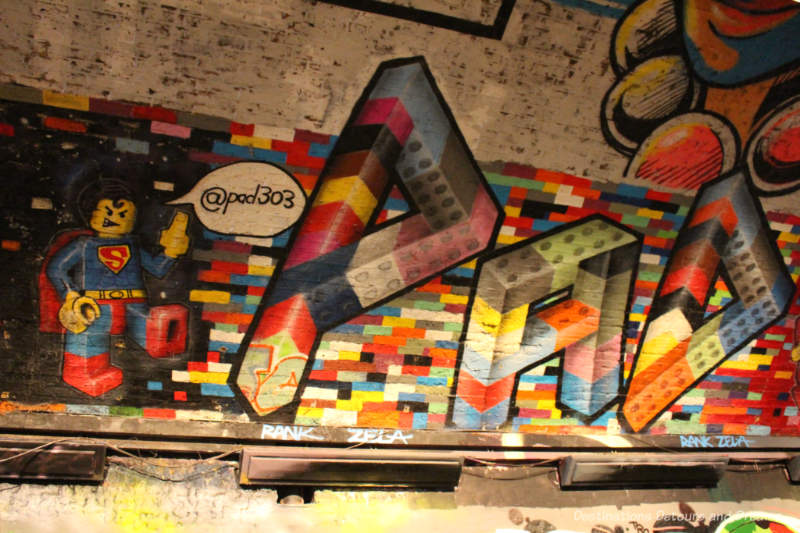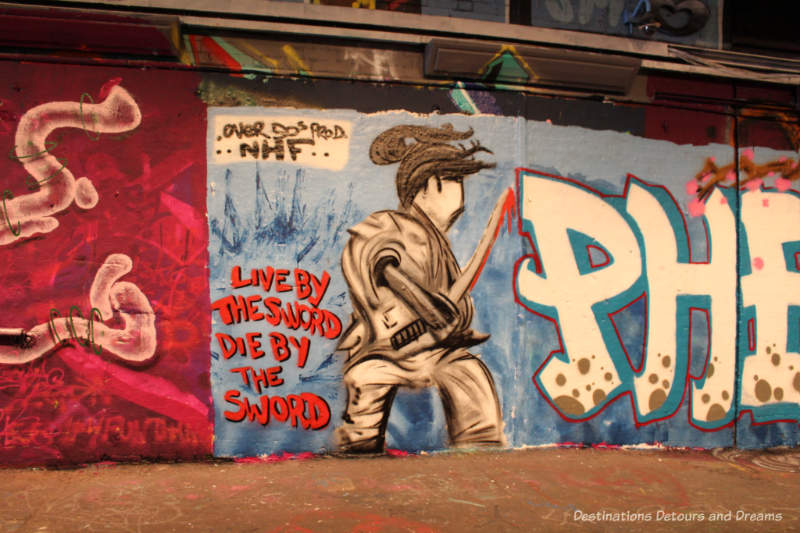 The tunnel is not particularly long to walk through. However, it is covered by so much graffiti it takes time to look through it. Much of it is quite graffiti-like with coded tags and squiggly lines, although you may find a few more art-like paintings, which are the ones I prefer. For a larger collection of street art in London, visit Shoreditch or Brick Lane.
The Leake Street Tunnel is about a five-minute walk from the entrance to Waterloo Station. Head southwest on York Road. Leake Street runs off York Road.
Never miss a story. Sign up for Destinations Detours and Dreams free monthly e-newsletter and receive behind-the-scenes information and sneak peaks ahead.
PIN FOR LATER