Beyond Puerto Vallarta: Bucerías and Sayulita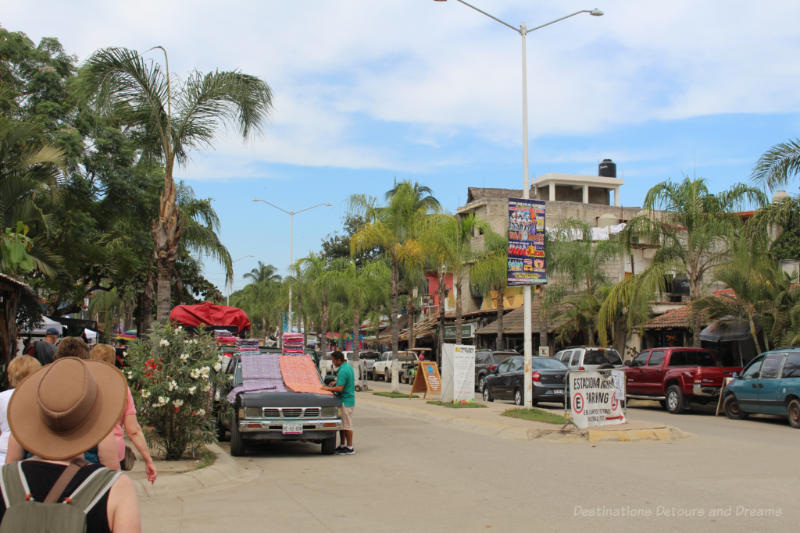 Day trips to the coastal towns of Bucerias and Sayulita, northwest of Puerto Vallarta, Mexico
(Last Updated August 2022)
The Mexican city of Puerto Vallarta is a popular vacation destination and has been for decades. Over the years, coastal areas outside of Puerto Vallarta have also become popular as more resorts have been built and smaller towns enchanted tourists. Two towns along route 200 northwest of Puerto Vallarta, Bucerías and Sayulita, have become destinations both for entire vacations and day trips from Puerto Vallarta. I visited each on separate day trips. Photos from those short visits give a small glimpse of the appeal of these towns.
Bucerías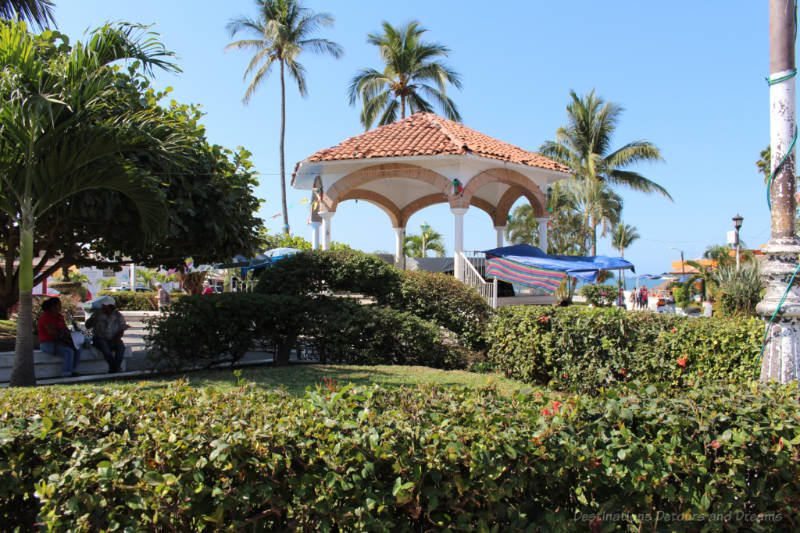 Bucerías is located about 22 kilometres from Puerto Vallarta. The bus trip took around 45 minutes. Bucerías means "place of divers." It was an area of oyster fishing. The town itself was founded in the 1930s. Today the population is over 17,000. There are many resorts in and around the town.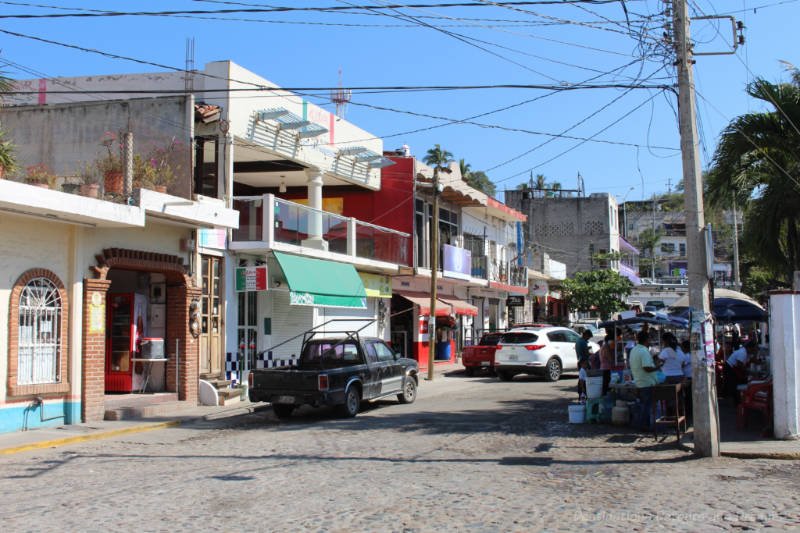 There was a busy, commercial feel as the bus drove down the highway through town, but after we crossed the highway from the bus stop it was just a few minutes walk to the beach. Bucerías has five miles of sandy beach. Although there are restaurants and bars along the beach, it was much quieter than beaches in Puerto Vallarta and the beach we visited in Sayulita.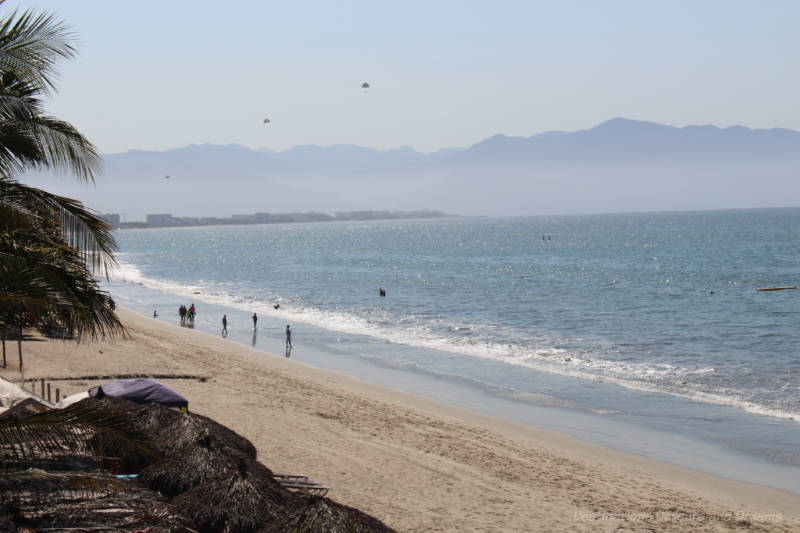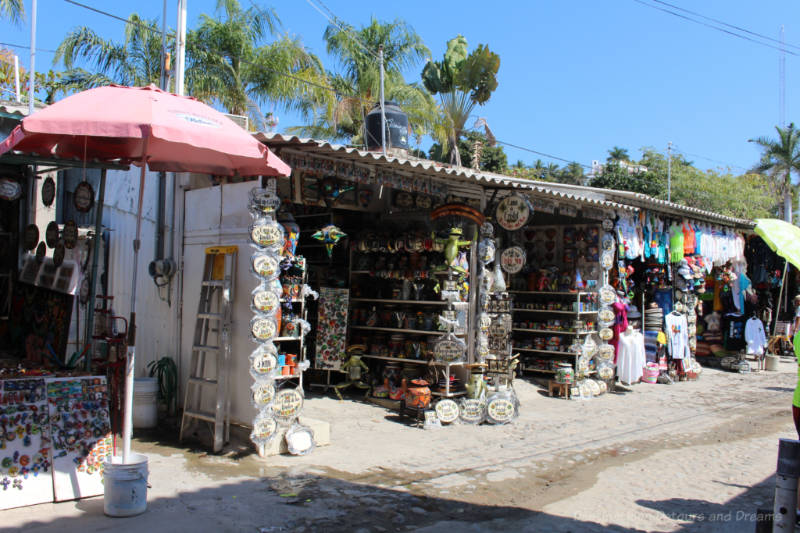 Bucerías Market, located just off the main plaza, is open 7 days a week and contains numerous stalls offering crafts, souvenirs and trinkets. There was an interesting selection of items, but I found vendors to be a bit on the aggressive and persistent side.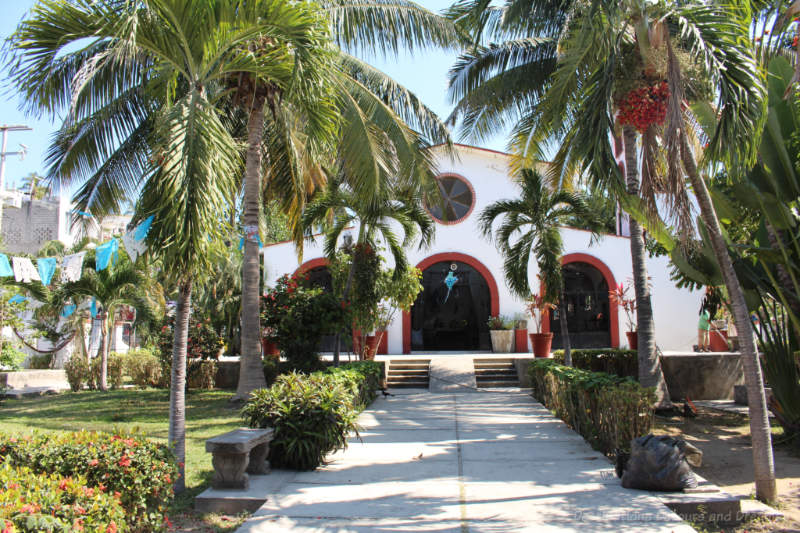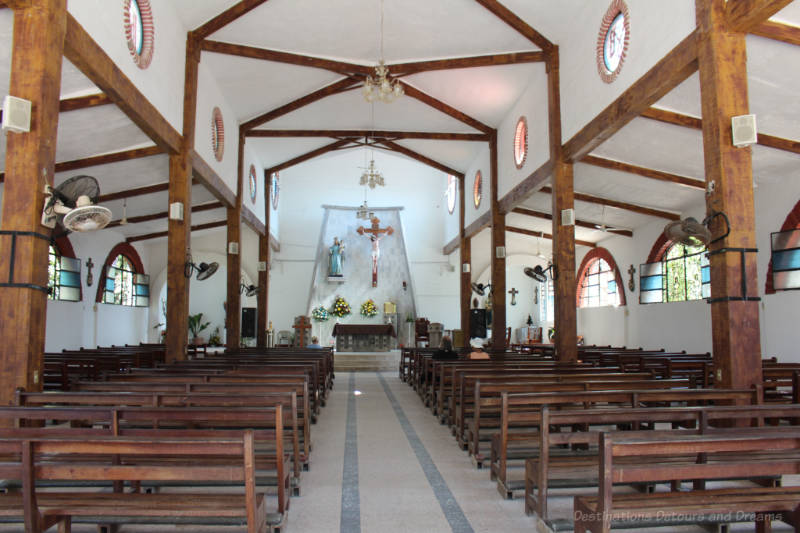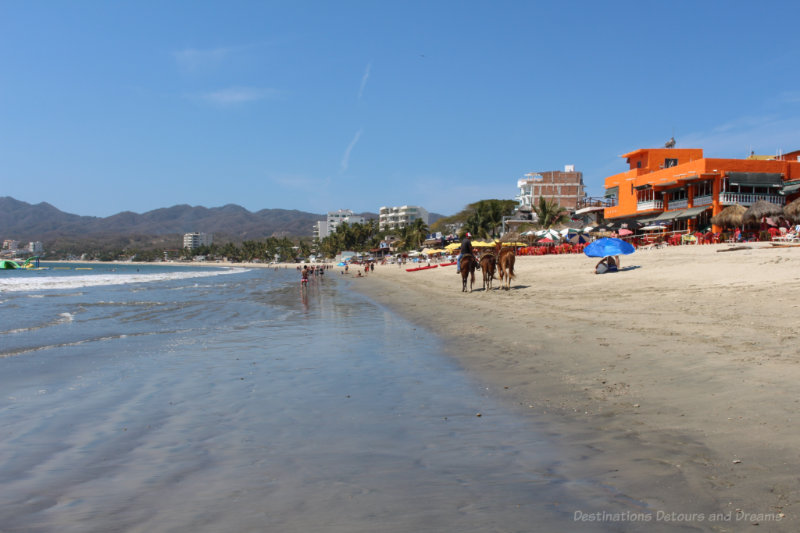 Sayulita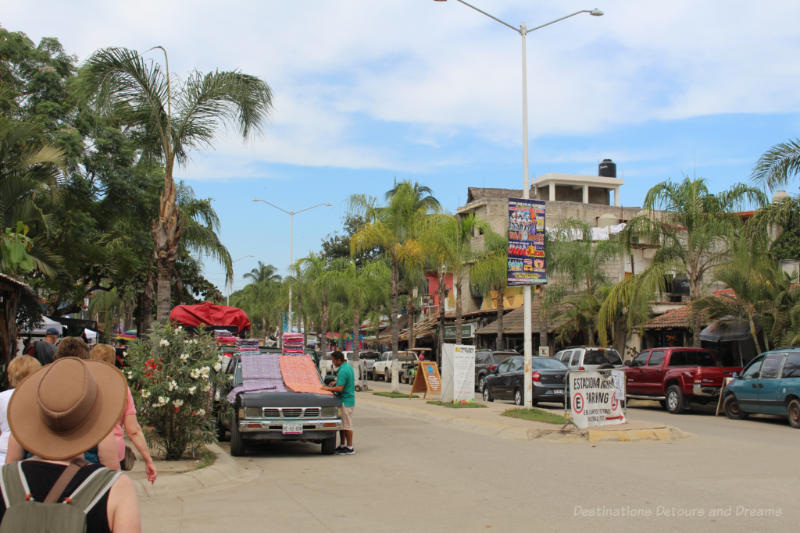 Sayulita is located about 40 kilometres from Puerto Vallarta. The bus ride took close to one-and-a-half hours. The area has a long history of coconut-oil production. The town itself was established in 1941 with agriculture and fishing being the main industries. When Highway 200 was constructed in the 1960s, Sayulita was discovered by surfers and became a hippie and off-the-beaten-path travel destination. Today, the population is about 5,000 and boasts a number of art galleries, cafés and restaurants. Sayulita is designated as one of Mexico's "Pueblo Magicos" (magical towns) for its colourful ambience and convergence of cultures.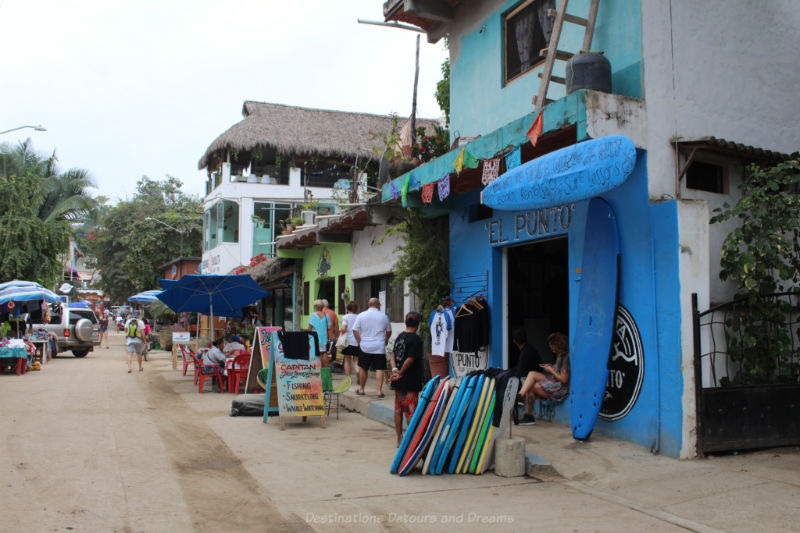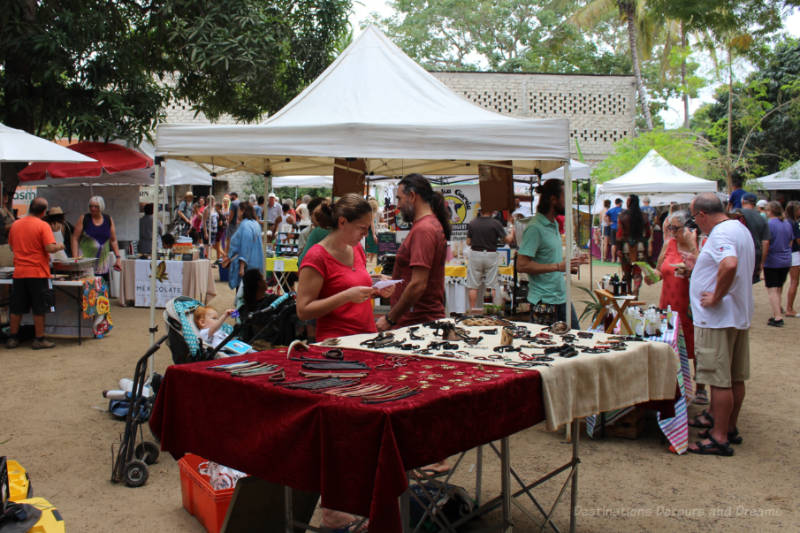 It was fortunate that my visit happened on a Friday, because that is the day of Mercado del Pueblo. This lively and colourful market is open Fridays from 10 am to 2 pm November through May. Of course, that also meant that the town was a little busier than it might have been on another day.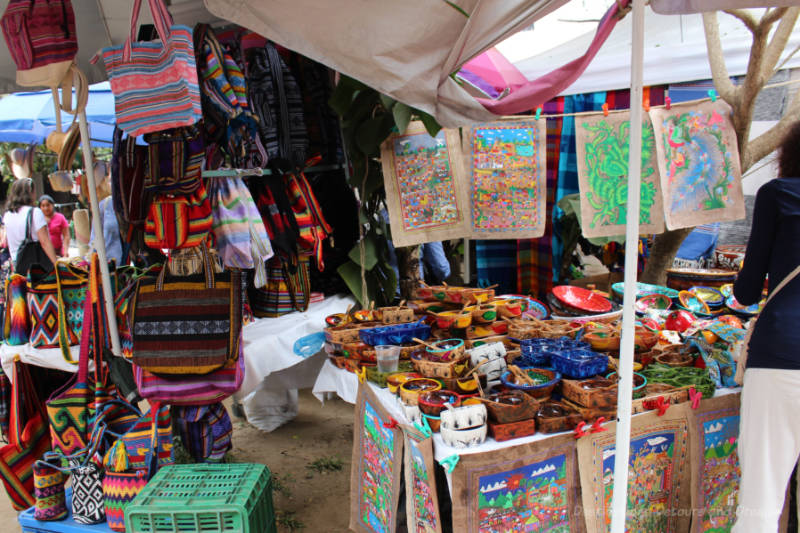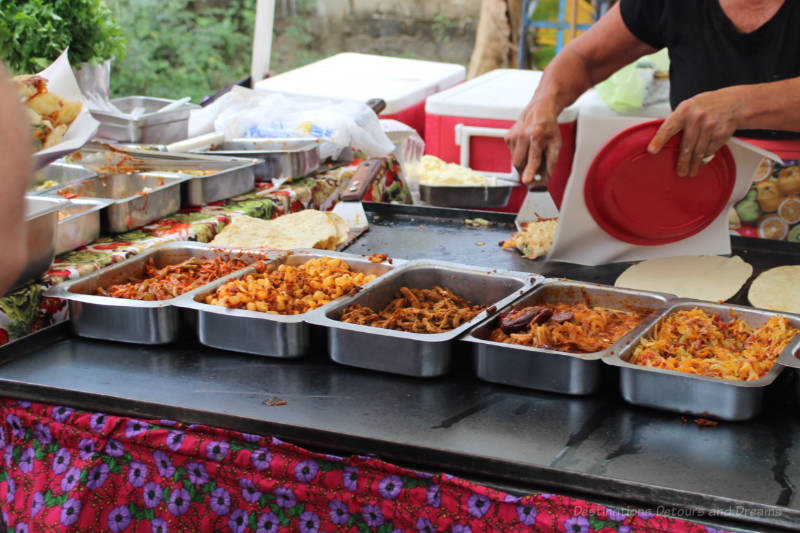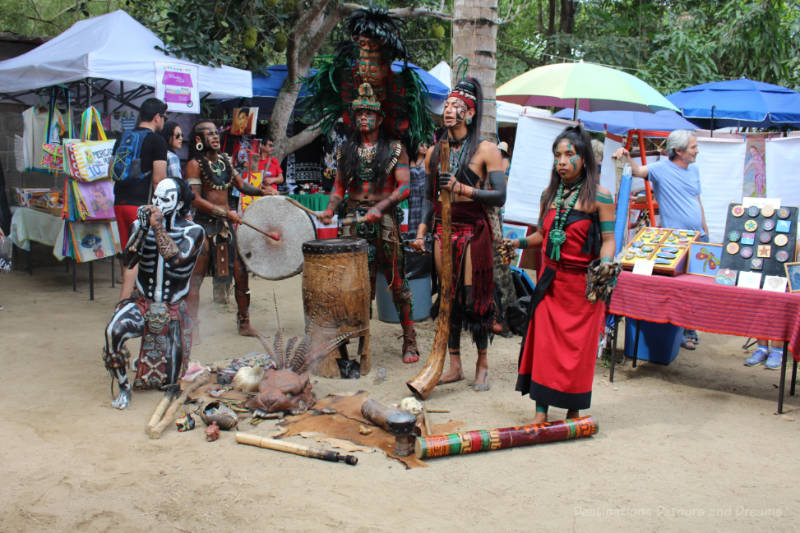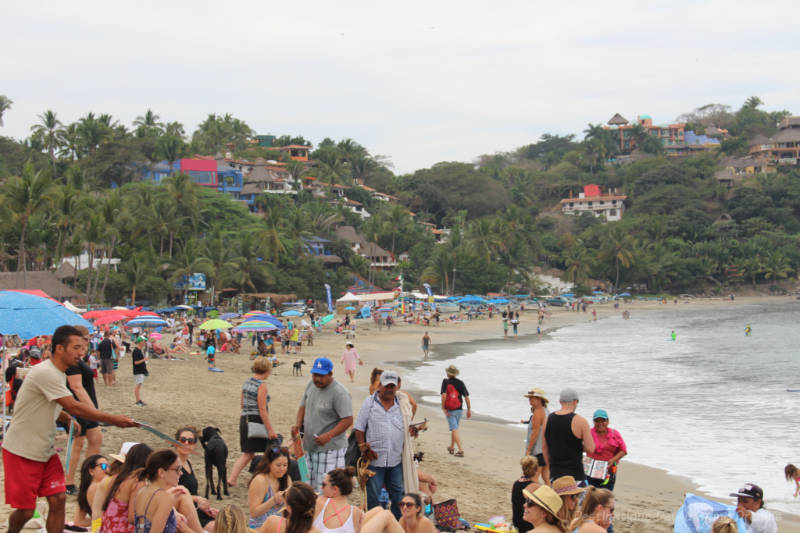 Sayulita is well-known for its beaches and surfing. A number of restaurants have chairs and umbrellas set up on the beach. Some charge a chair rental. Others offer the chairs for free if you buy food and drink from them.
It was surfers who first brought Sayulita to tourists' attention. You can find excellent surfing for all levels. A number of surfing schools offer lessons. Surfboard rentals are also available. I am not a surfer so I didn't take advantage of that, but I did enjoy watching the surfers from my spot on the beach.
Another thing Sayulita is known for that I didn't have time to take in on my day trip is yoga. Several studios offer a variety of types of yoga. There are also several resorts and spiritual retreat centres offering yoga retreats.
Yantara Retreats combines both surfing and yoga in all-inclusive retreats for group sizes from 3 to 14. Each retreat is personalized to suit the needs of the group. Surfing is available for all levels. Yoga classes are tailored to the group. Other activities take in some of the best Sayulita has to offer. Meals are prepared by their in-house chef. Visit Yantara Retreats website for more information. Should you wish to book a customized retreat for your family and/or friends, use booking code DDD10 to receive a 10% discount. (Note that I receive a small commission when you book with that code.)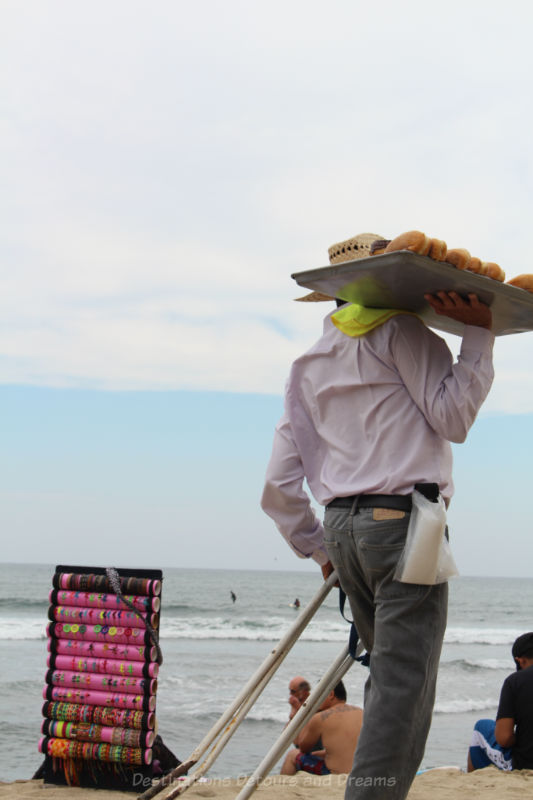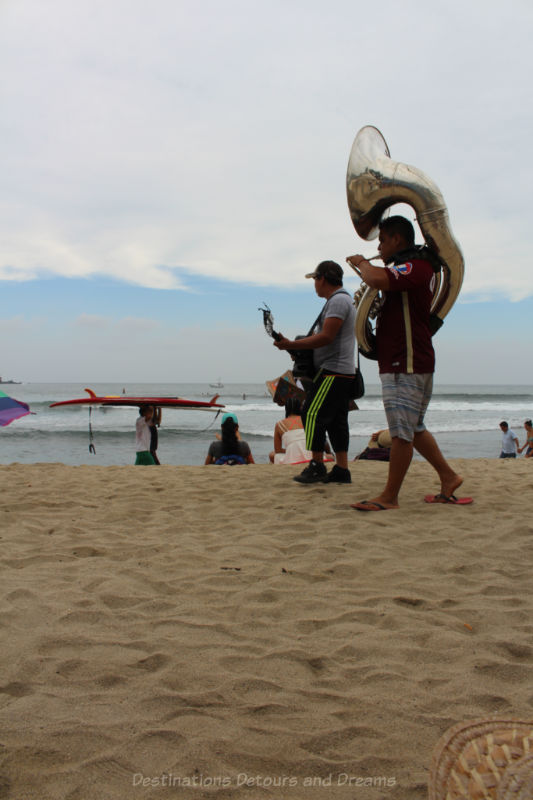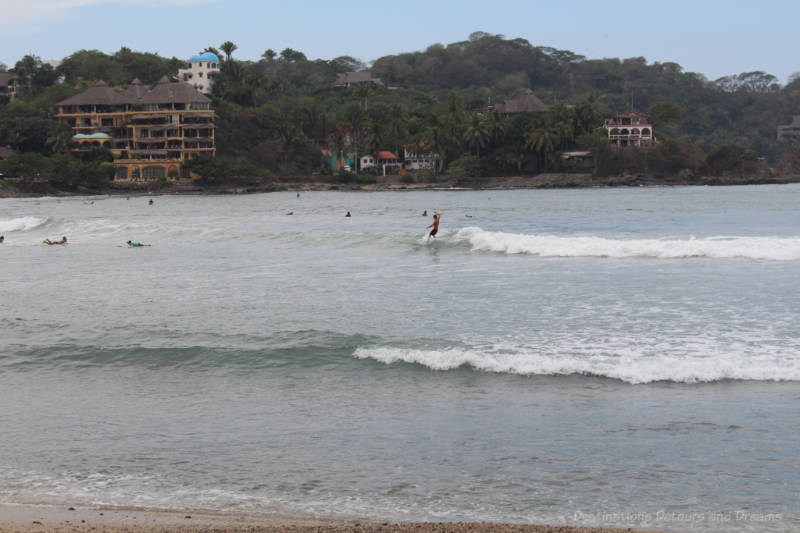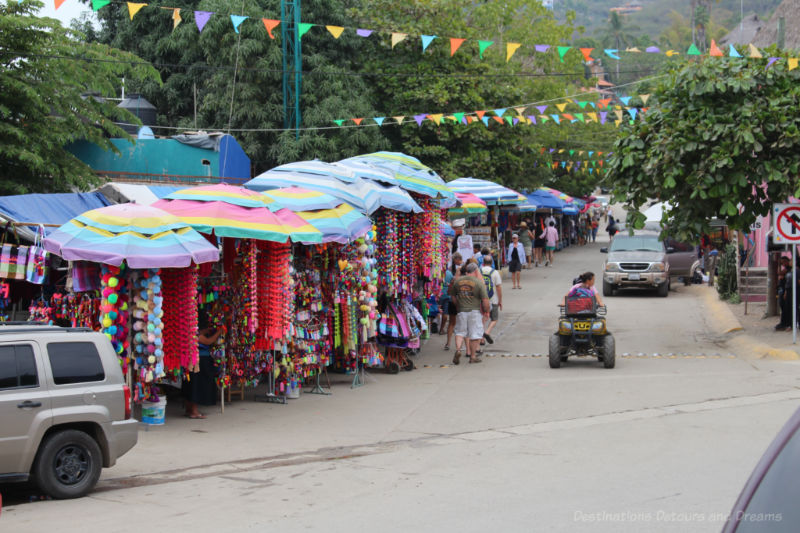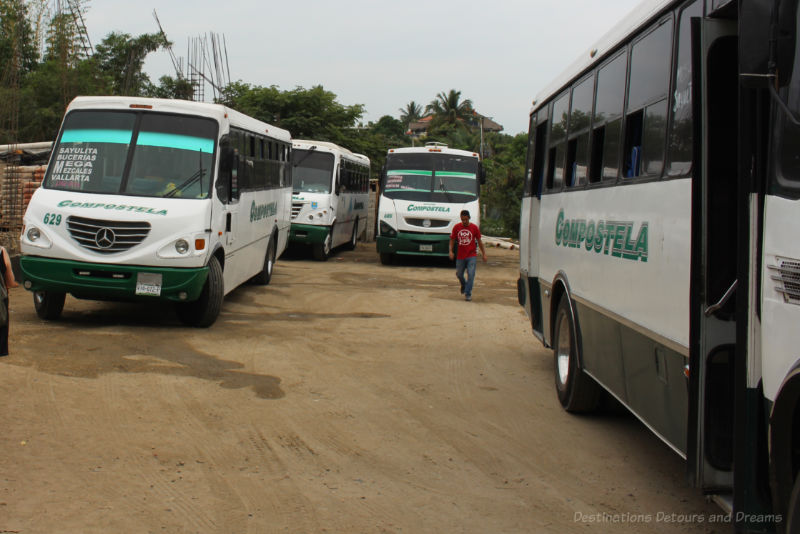 You catch the buses from Puerto Vallarta to Bucerías in front of Walmart. There is an end-of-the-line stop at the edge of Sayulita. We found knowing where to get off in Bucerías more difficult. The bus drives through town, making a few stops, and continues on to other destinations beyond Bucerías. We received some help from others on the bus, in spite of language difficulties. Ask for Bucerías Centro.
Both towns are interesting to visit. It isn't wise to make a definitive assessment of either based on just a few hour visit. On first impressions, I liked the long stretch of sandy beach at Bucerías, but I preferred the general vibe of Sayulita.
Never miss a story. Sign up for Destinations Detours and Dreams free monthly e-newsletter and receive behind-the-scenes information and sneak peeks ahead.
PIN IT