The Village At Pineridge Hollow In Manitoba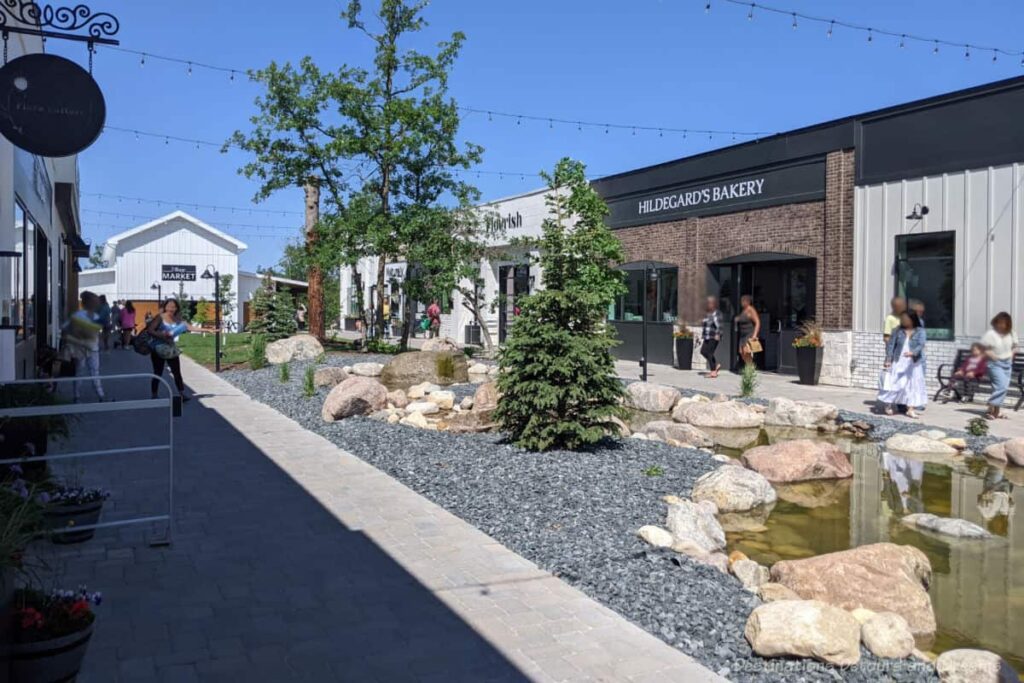 The Village at Pineridge Hollow, outside of Winnipeg, Manitoba, Canada, is a unique experience of shops, eateries, and outdoor beauty
Pineridge Hollow, with a restaurant serving prairie cuisine, a boutique store offering unique products from décor to clothing to toys and more, and pretty grounds, has been a favourite outing destination and popular wedding venue for decades. In 2022, an expansion created The Village at Pineridge Hollow. Located northeast of Winnipeg, Manitoba, Canada and bordering the southern edge of Birds' Hill Park, The Village houses shops, eateries, a yoga studio, a farmers' market, and a green house.
I've visited Pineridge Hollow a number of times over the years. A mother-daughter day provided the perfect opportunity to check out The Village at Pineridge Hollow.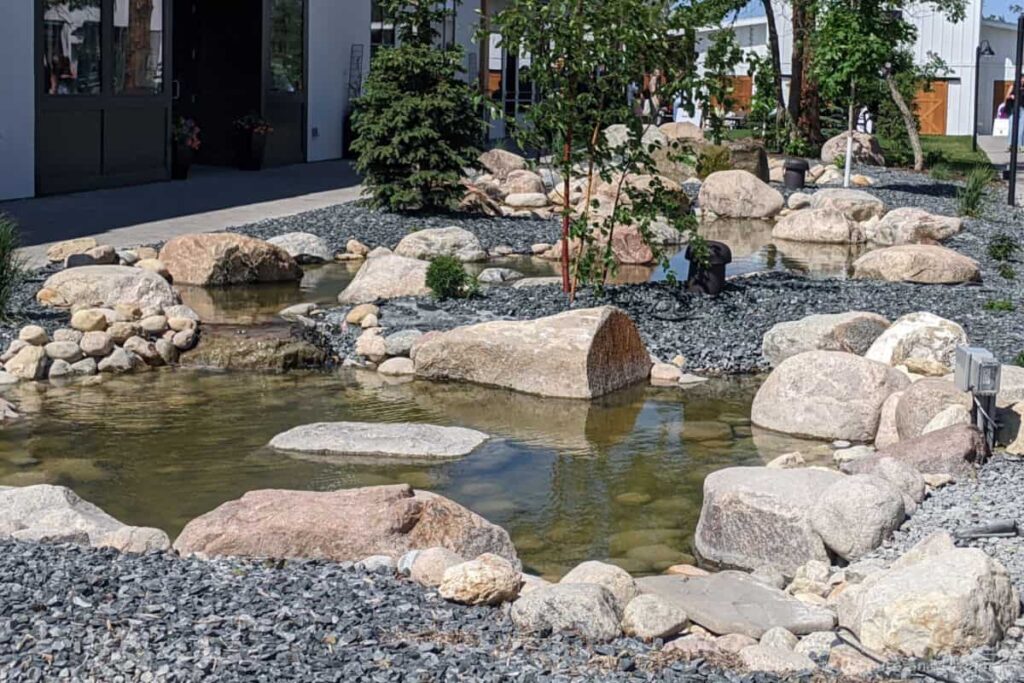 In what might be a village street, locally-owned businesses line brick pedestrian walkways on either side of a grassed and treed boulevard, one end of which features a stream running through decorative rocks. The businesses offer clothing, antiques, specialty foods, flowers, Indigenous-made goods, home décor, skin care products, candles, and more. There is a coffee shop, a bakery, a village pub, a Nuburger Restaurant, and a specialty grocery store.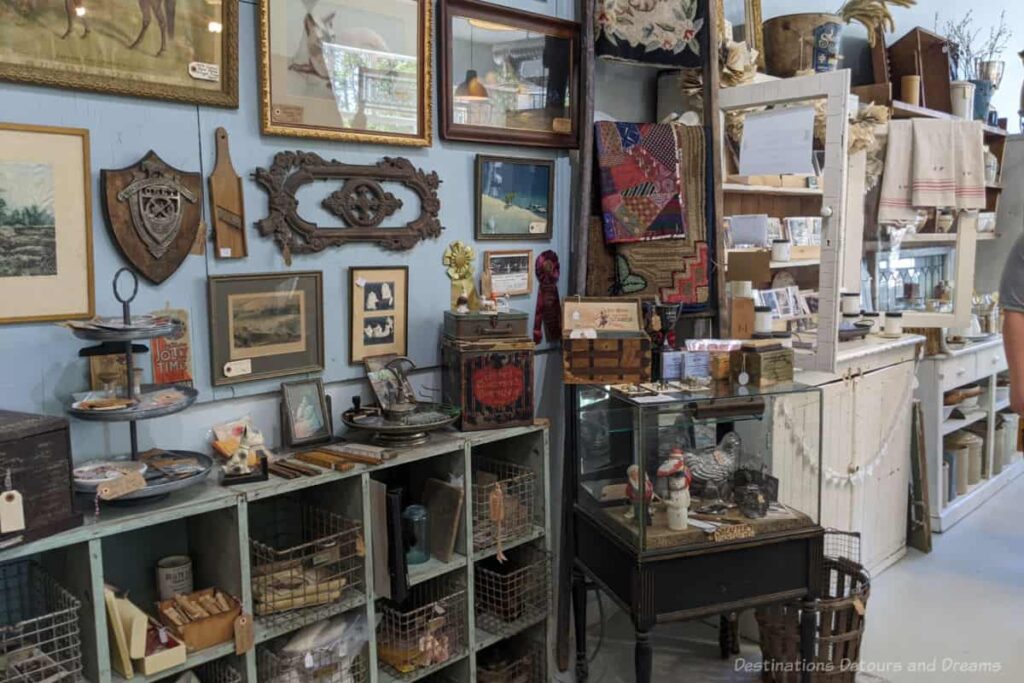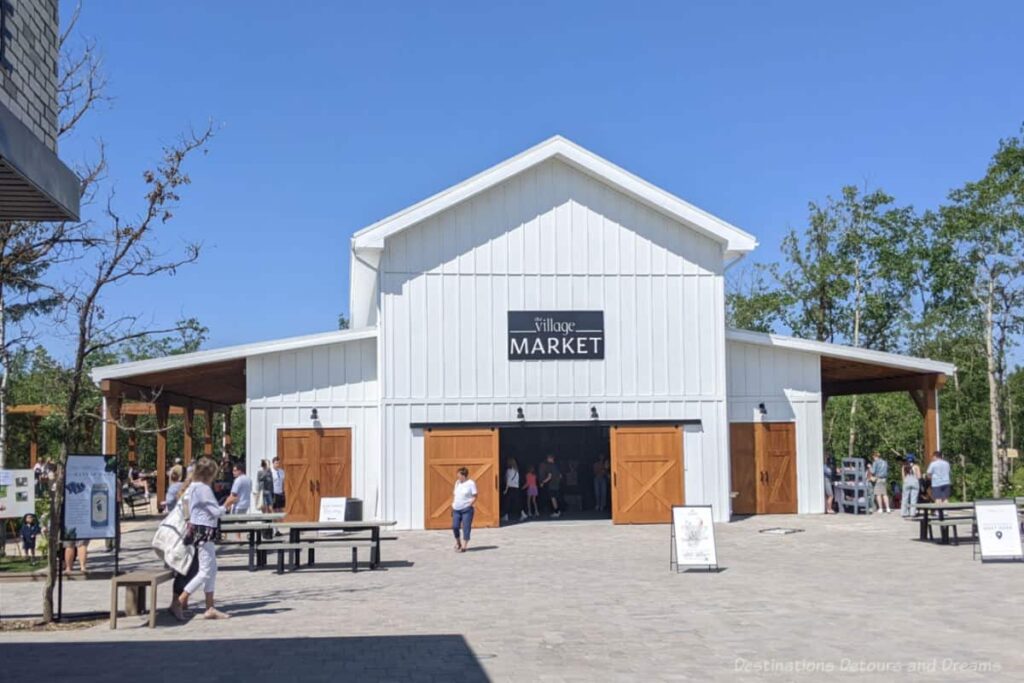 On Fridays and Saturdays from May to October, The Village Market is home to a farmer's market featuring vendors who grow, make, or craft products in Manitoba.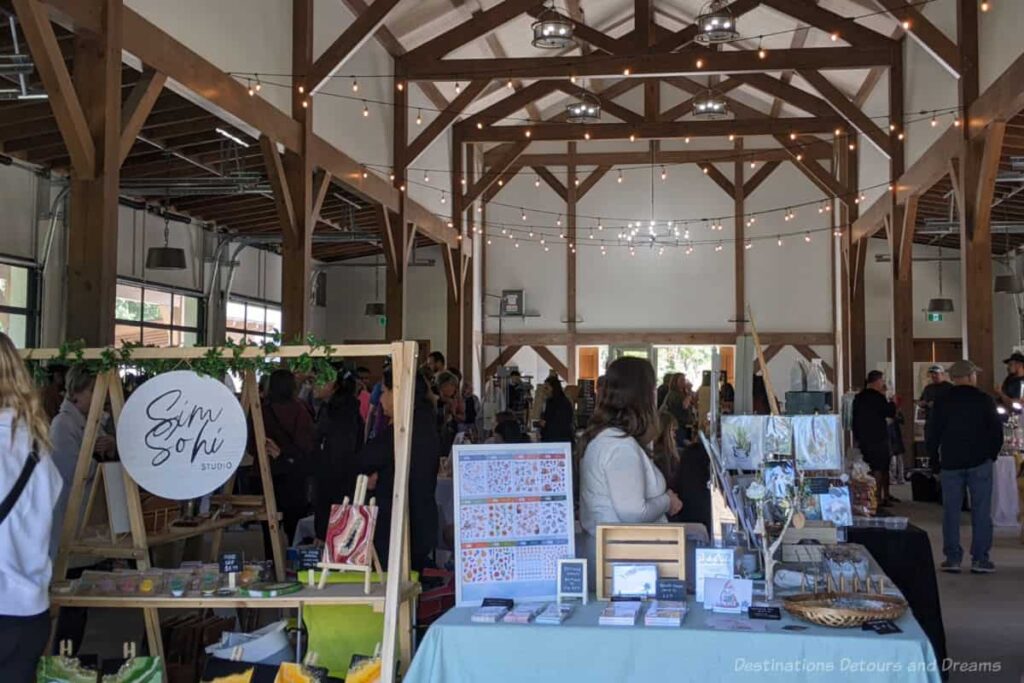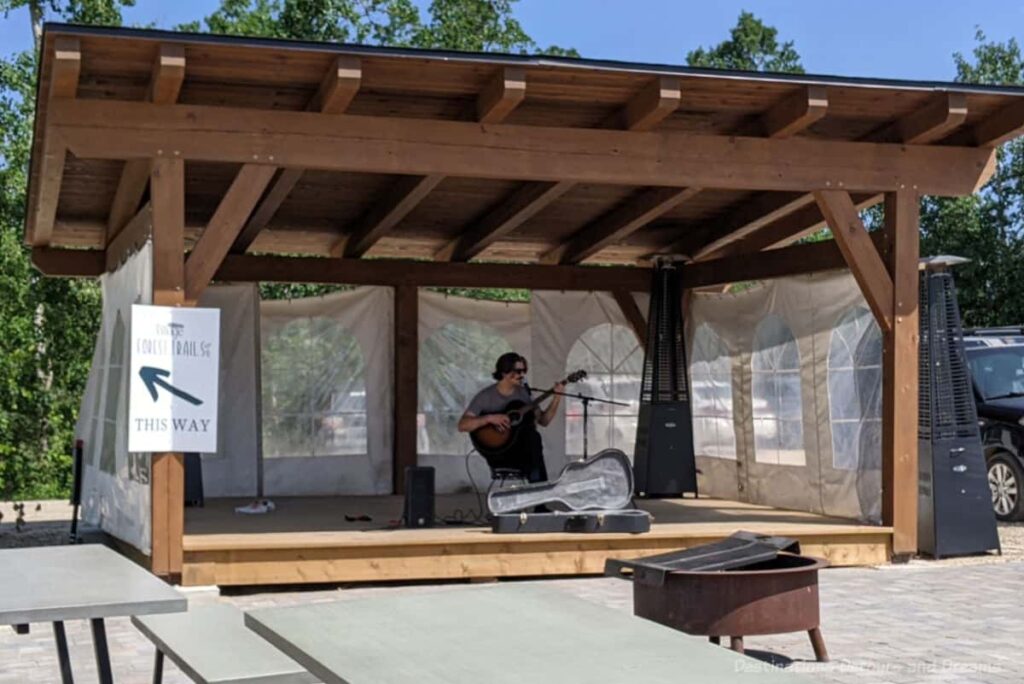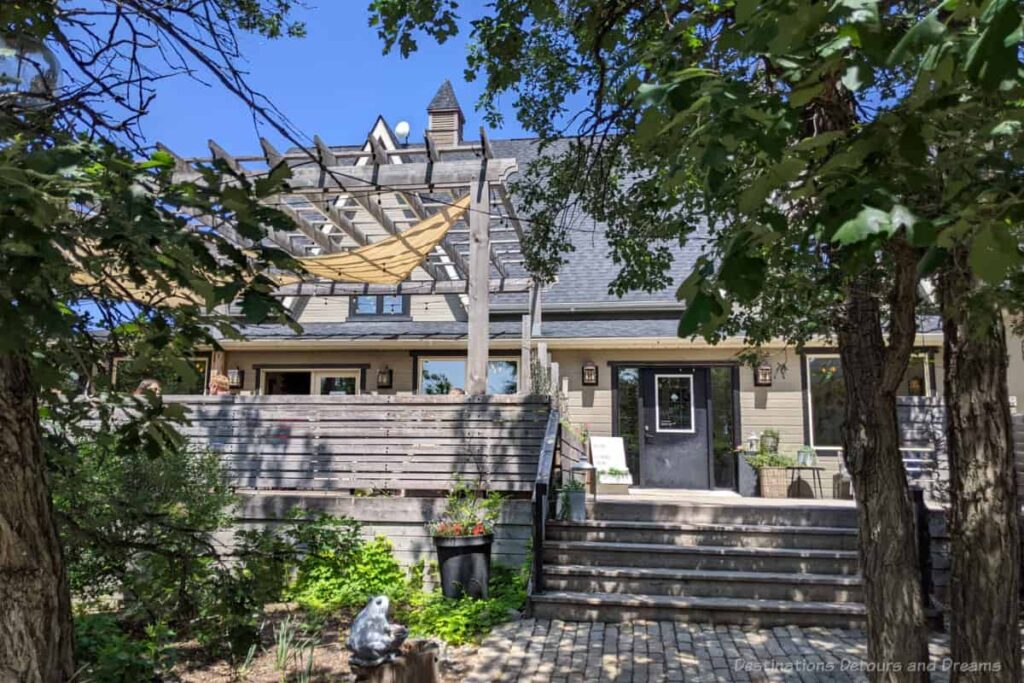 And of course, Pineridge Hollow Restaurant and Boutique is still there.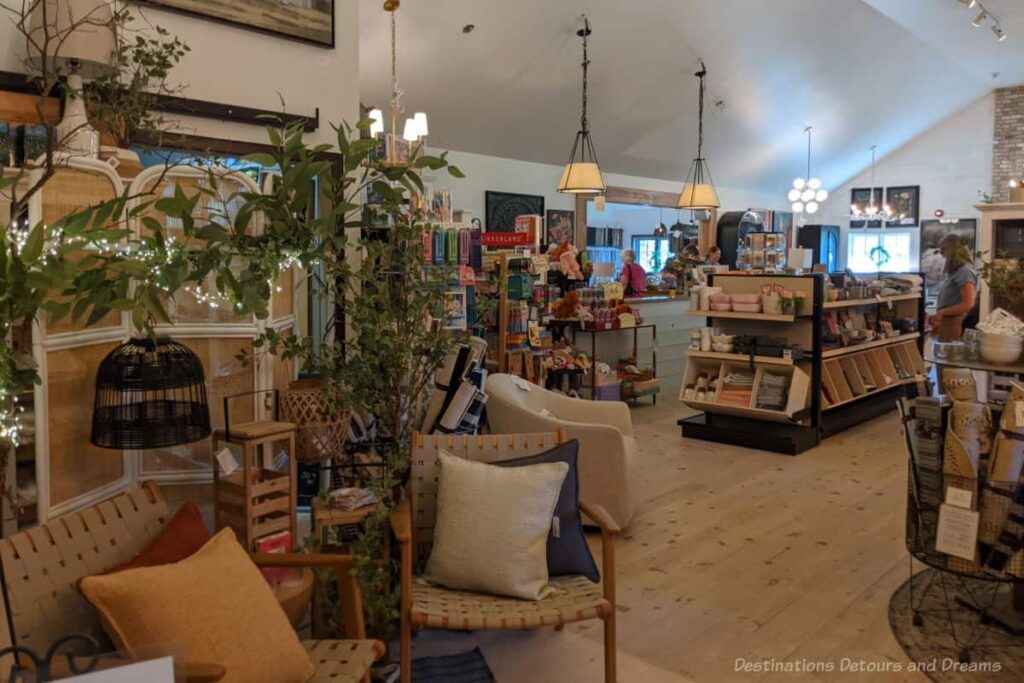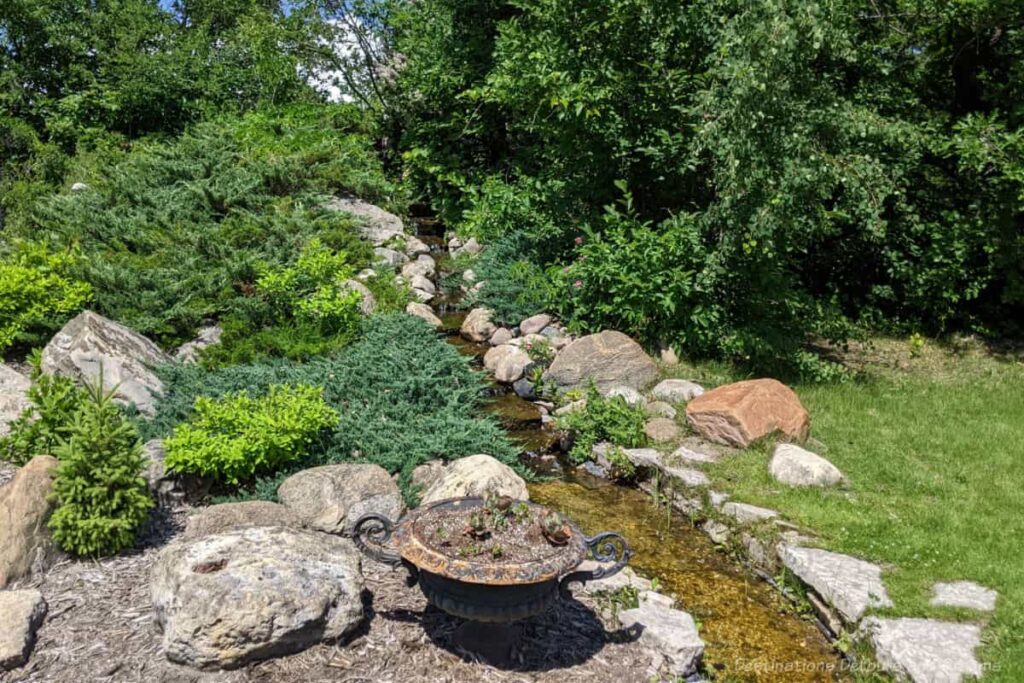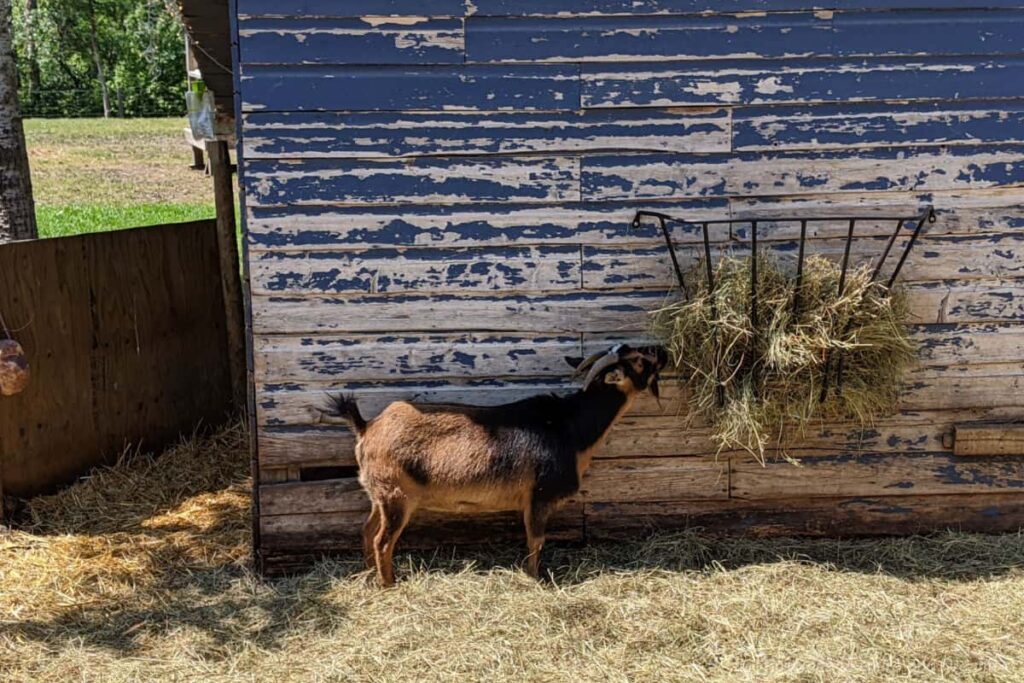 The petting farm is home to Norwegian Dwarf goats, an American mini pig, a sheep, and a donkey. In summer, chickens, ducks, and rabbits from Oak Knoll Farm join them. You can visit and pet them near the fence, but are not allowed inside the animal pens.
After The Village was built, three kilometres of forest trails were added as well as Forest Rooms fitted with Geodesic domes for private rentals of up to 3 hours for 10-12 people.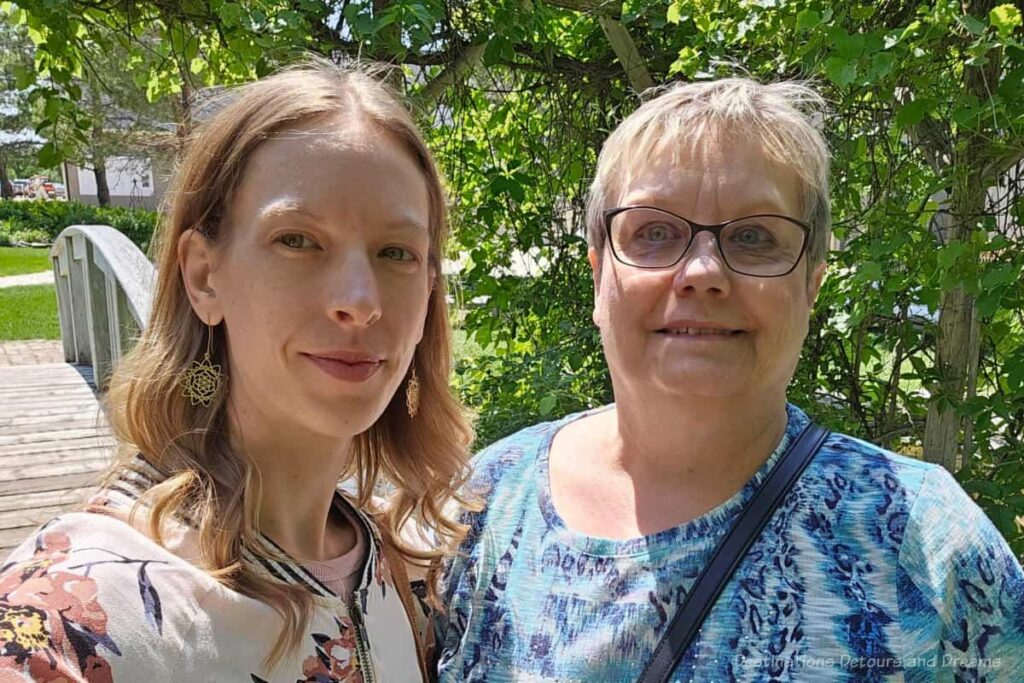 There is plenty to explore, browse, and savour at The Village at Pineridge Hollow. It makes a great spot for what feels like a mini-getaway.
Never miss a story. Sign up for Destinations Detours and Dreams free monthly e-newsletter and receive behind-the-scenes information and sneak peeks ahead.
PIN IT