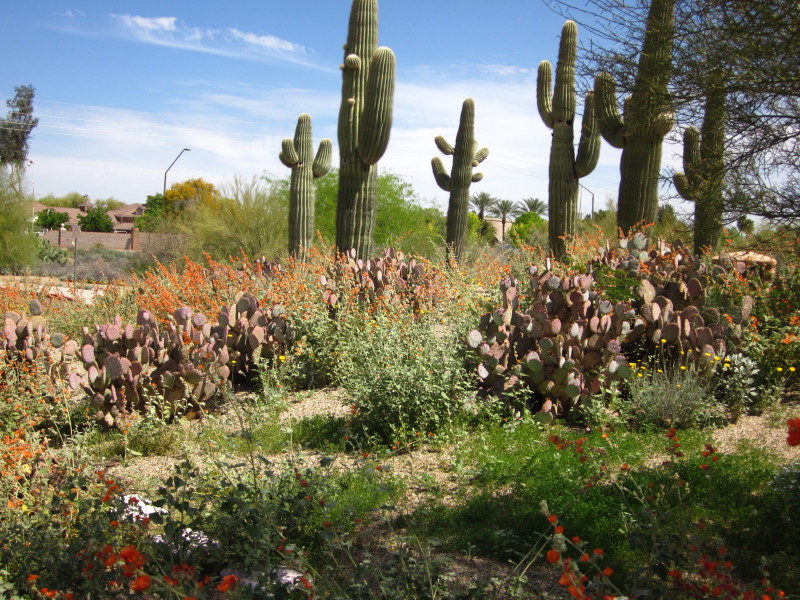 A review of how well plans for the winter turned out
My first snowbird winter is now behind me. My husband and I have been home for over two weeks and our time in Arizona is starting to feel like a long time ago. It is time to look back and assess. Did we make the right plans for the winter? Are there things we would do differently next time?
I've updated each of my snowbird planning and preparation posts with retrospective comments. In a nutshell things worked out well. We were well prepared. But there were a few small surprises and some things to consider for a future winter.
Our rental accommodations worked out well. We were in an excellent location in a small friendly community. The home was well supplied and the owner great to deal with. Thank you Arizona and Away. See Birth of a Snowbird for more details.
We encountered a couple of glitches with mail forwarding. Time lag varied. Sometimes it took up to three weeks for mail to reach us. Relying on the mail for sensitive material would be an issue. A few items never reached us at all, including my husband's driver licence annual bill and a replacement credit card after his U.S. credit card had been compromised and cancelled. We had been expecting the driver licence bill and initiated payment on our own. And for the last two months of our winter we used my U.S. credit card. For details on health insurance, bills, mail, and permanent residence see Snowbird Preparations Part 1.
One thing I hadn't considered was the possibility of receiving a cheque in the mail. I received one within the first two weeks of our stay and had no means of cashing it. If I waited until I returned to Canada it would be stale-dated. The amount was small, $25. I endorsed the cheque and gave it to my daughter on her Christmas visit. Back in Canada, when she went to her bank to cash it she was told they no longer accepted personal endorsed cheques. Because the amount was small they made an exception. My husband also received a cheque while we were in Arizona, but it was later in our stay. He cashed it when we returned to Canada.
The travel plan on my Canadian phone turned out to be a good option for the drive down. However, I discovered it was too limited and expensive for ongoing use in Arizona. I bought a cheap pay-as-you-go phone from Walmart. Although I didn't use the cell phone extensively, it was useful to have. I will make the same arrangements on our next snowbird winter. For details on banking, phones and vehicle readiness see Snowbird Preparation Part 2.
I rented a digital piano, but didn't play as often as I thought I would. We were busy with other things. I doubt I will rent a piano on our next snowbird winter.
Everything in Arizona gets dusty. Our dogs were no exception. They got dirtier faster than at home. We took them regularly to Pet Smart for baths. For details on assorted "little thing" preparations and retrospective see Snowbird Preparations Part 3.
We used everything we'd packed and found there was nothing else we wished we'd brought along. Still, I would try to pare down and bring less in future winters. For details see Packing for Winter.