Ripe With Surprises: Kelowna, British Columbia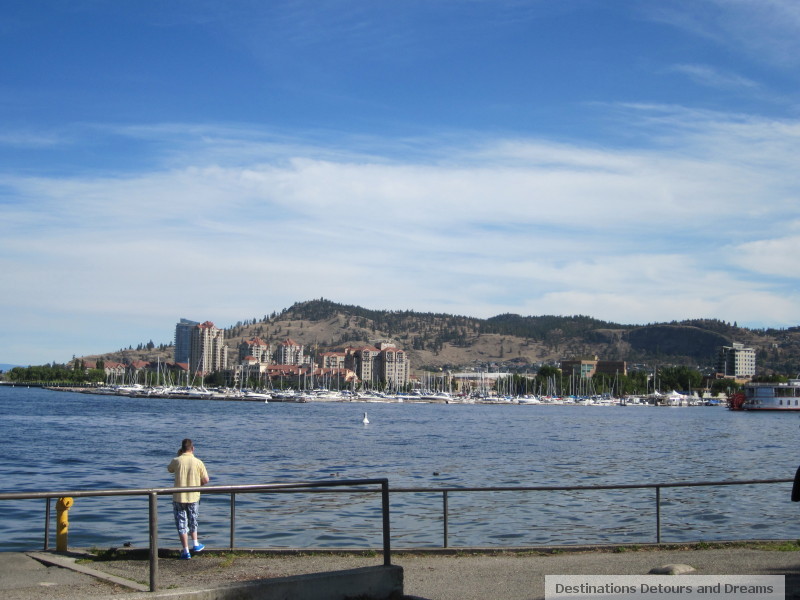 Mountains, lake, orchards, wineries, and more
The city of Kelowna, located in the Okanagan Valley in the interior of British Columbia, is a popular winter and summer vacation spot. The mountains around it attract skiers in the winter. Orchards, wineries, beaches, and sunshine bring summer visitors. The scenery is always stunning. My husband, daughter and I travelled to Kelowna last summer.
Kelowna is situated on Lake Okanagan, a large, deep lake reputed to be home to Ogopogo, a lake monster resembling a sea serpent, which has allegedly been seen by First Nations peoples since the 19th century. We had no sightings during our visit.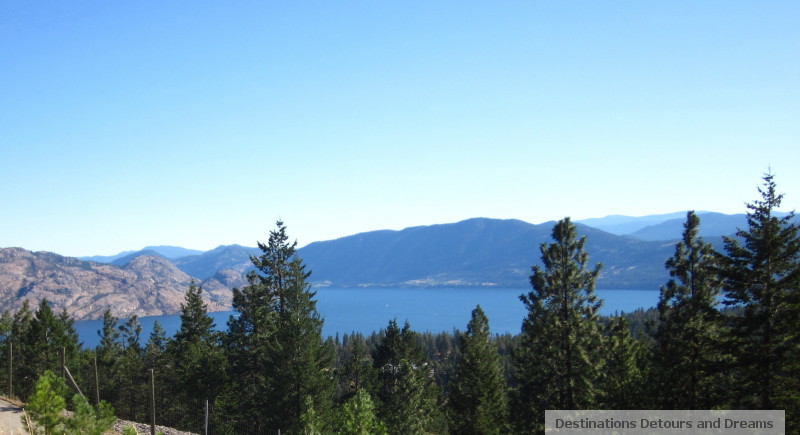 The lake provides swimming, boating, fishing, and water sports. Surrounding mountains and forests provide not only a magnificent backdrop, but opportunities for hiking, cycling, and horseback riding. The climate of Kelowna is semi-arid and summers are sunny and dry, making the city's scenic golf courses popular.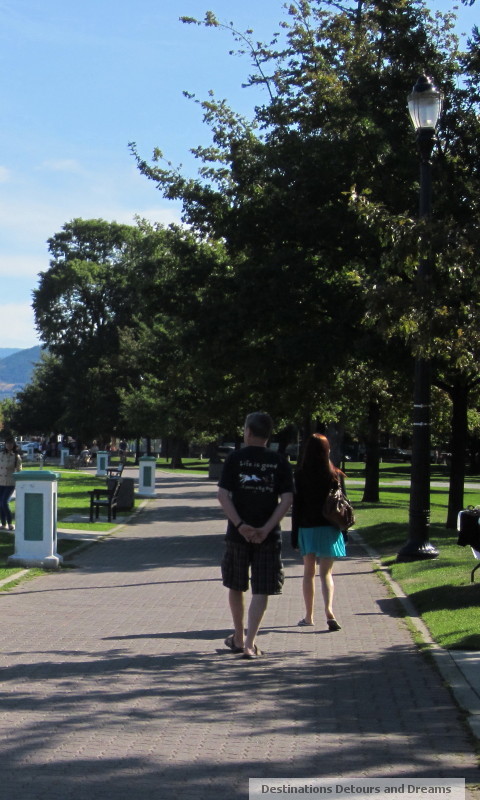 Downtown Kelowna features beaches, parks and a walkway along the waterfront. The streets next to the waterfront are filled with interesting shops, art galleries, and restaurants.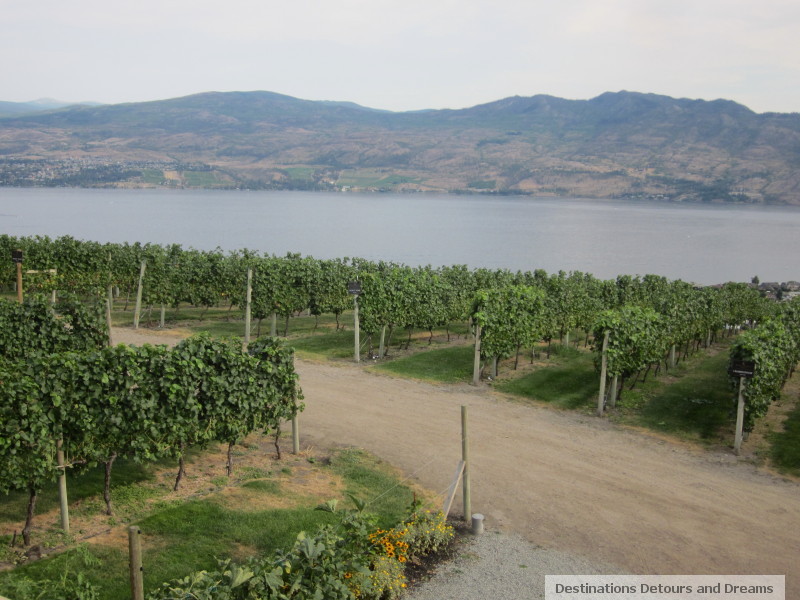 The Okanagan Valley is known for its production of fruit and wine. The Okanagan Wine and Orchard Museum in downtown Kelowna presents the history of wine and fruit production in the area.

At fruit and vegetable markets and farmers' markets in and around Kelowna and West Kelowna, the community across the bridge, you can find local in-season produce to purchase and sample. Wineries throughout the region offer tastings and tours. Some provide entertainment on certain days. Some have restaurants. With close to thirty wineries in the Kelowna area and over forty in the Penticton area, fifty miles south of Kelowna, one could spend days visiting wineries. Our time in Kelowna was short and we only made it to a few, enjoying each visit.