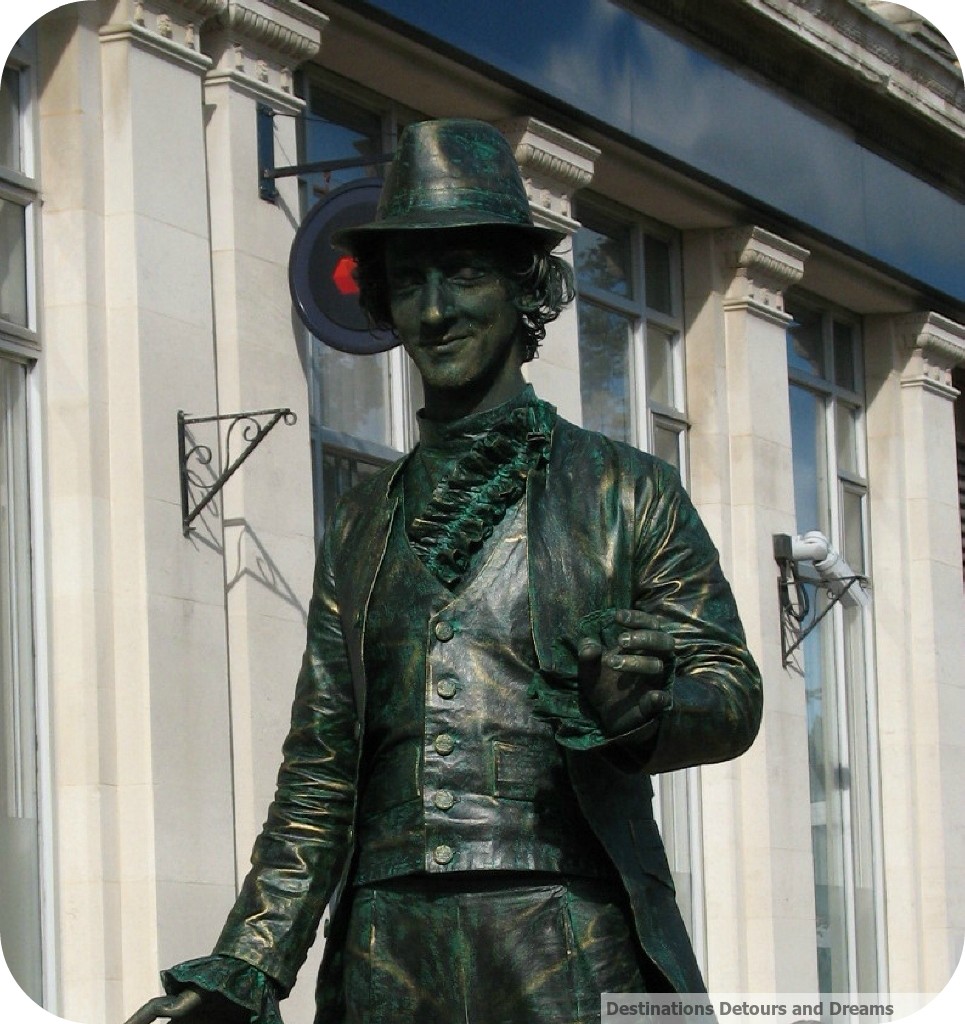 Street entertainers who dress up like statues and stay perfectly still
When we travel or explore our own cities and festivals, we often visit famous and not-so-famous statues or pause to watch a street entertainer. Or we may encounter both in the form of living statues – humans made up and dressed up to look like statues, posed, and standing still.

Living statues stand still for long periods of time, surprising passersby from time to time with subtle movements. I have passed some without realizing they were human until they startled me with a small movement. Many will move slightly to acknowledge money placed in "hats" in front of them.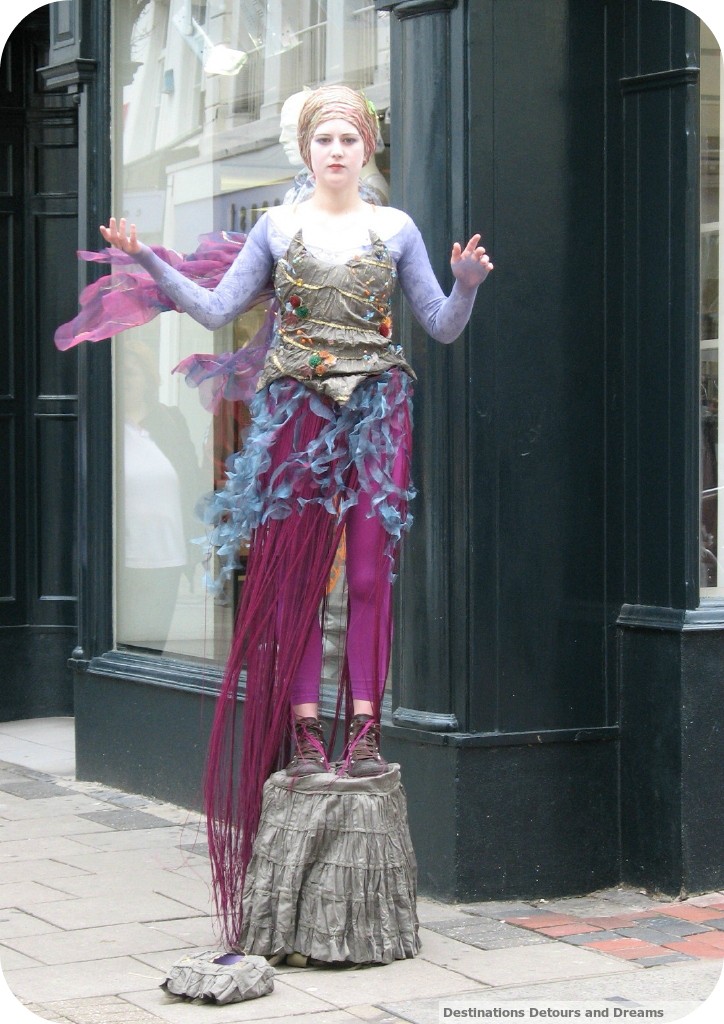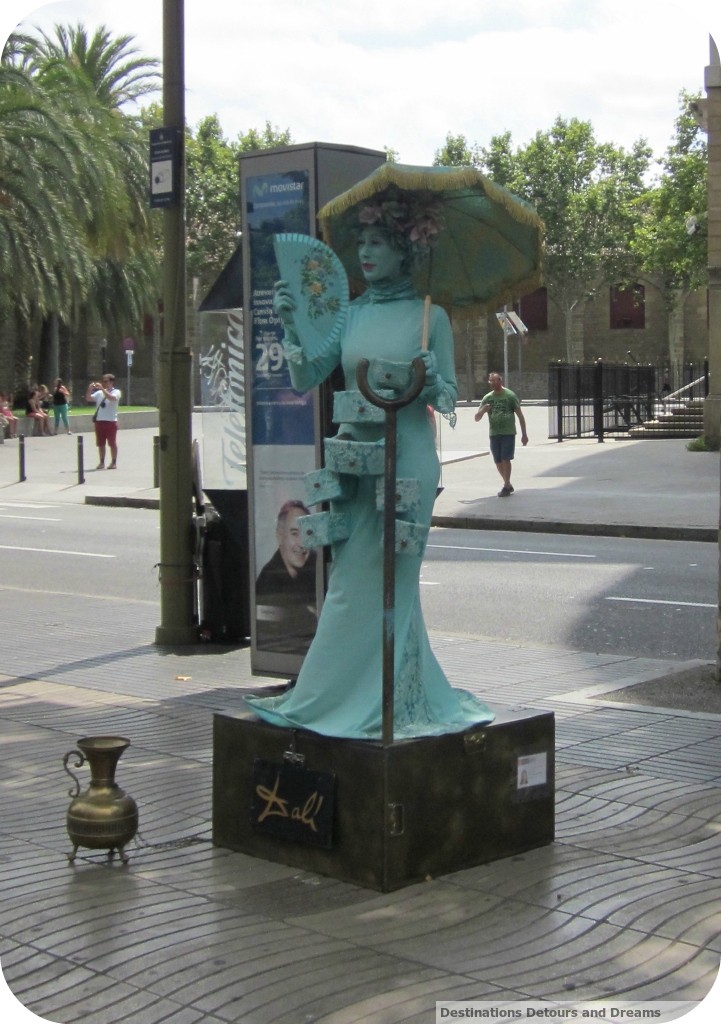 I can't imagine standing still for that long or how one trains to do it. When I have a manicure, as soon as the nail polish is applied to my fingernails and I have to wait until they dry to use them, an ear or my nose starts to itch. How much of my body would itch and ache if I knew I had to keep it all still for ages?
I searched the Internet but was unable to find clear and definitive information about the origins and history of living statues. They appear to date back to medieval times. You often find them at Renaissance fairs.
Although I know living statues can be found in North America, all the ones I remember seeing were in Europe, where they seem to be more common. Crowds gather round them and many people like to have their photographs taken beside the statues. Some places, like the southern end of Barcelona's La Rambla are known for their living statues. The World Statues Festival in Arnhem, Netherlands is considered the semi-official world championship for living statues.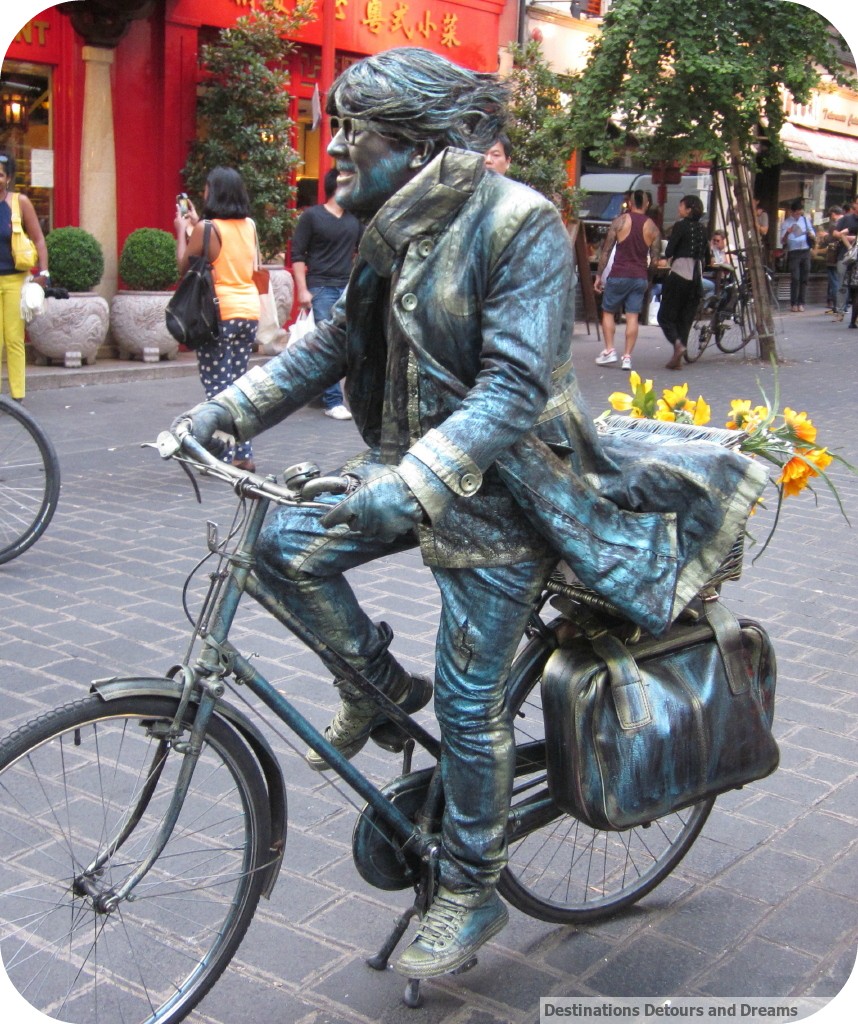 What is the most interesting living statue you've seen? Do you think you could be a living statue?