London's Portobello Market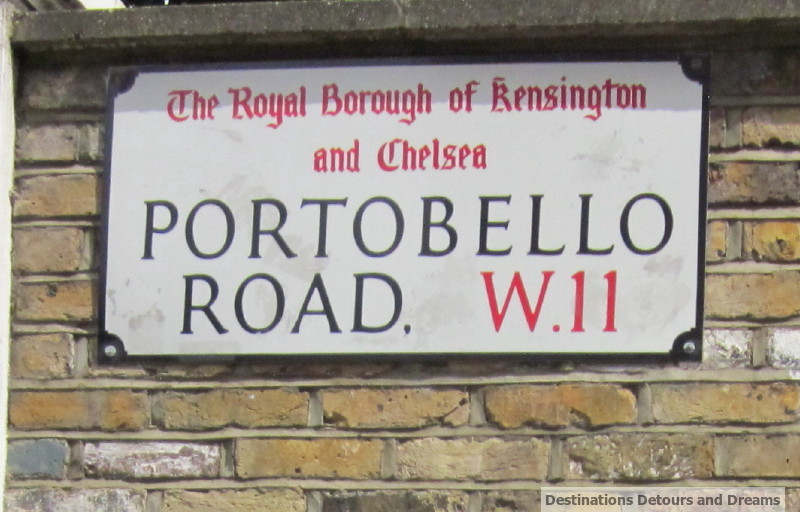 Antiques and so much more

Portobello Market in London's Notting Hill district is one of the world's most famous street markets. Known for its extensive antique section, it is actually several markets in one, containing fruit and vegetable, new goods, fashion, and flower sections in addition to antiques and used goods.
Once a country lane, Portobello Road became home to shops and stalls in the Victorian era. By 1945, junk dealers began setting up stalls to sell used household items and antiques.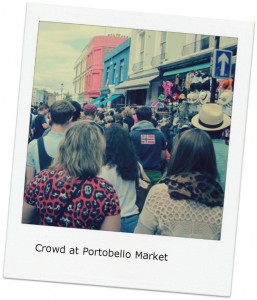 The market stretches for almost two miles along Portobello Road. It is open six days a week, closed on Sunday. The antiques and bric-a-brac stalls are only open on Saturdays. Therefore, Saturdays are a very busy day and you are advised to get there early. We didn't get there until almost noon. Walking through the crowds was a challenge. At times we came to a dead standstill. Still, the walk through the market was fun.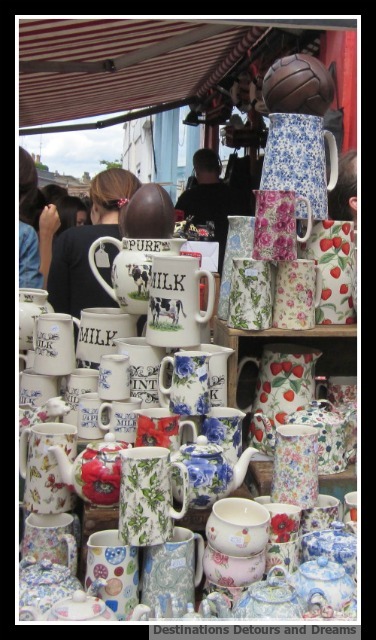 The antiques section of the market contains a wide selection of items, that are interesting to browse through even if you are not an antique collector or have limited space in your luggage to take something home. We found china, silver, furniture, toys, doors knobs, cabinet fittings, lamps, and a 1928 soccer ball.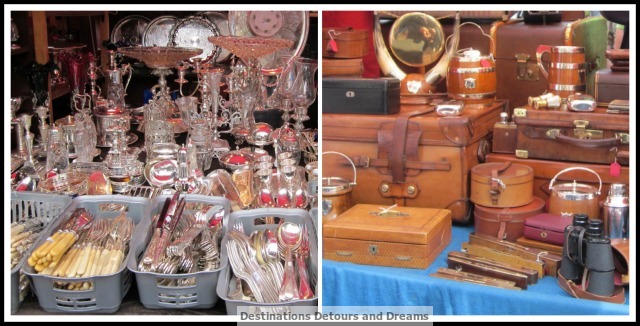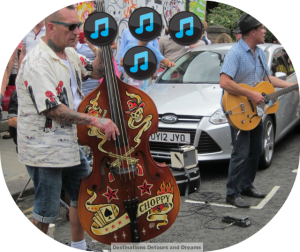 Street entertainers can be found throughout the market. Some are very talented. Others are just plain strange. We saw one man dressed in bright coloured satin pyjamas, fake playing a toy guitar, and lip synching to recorded music.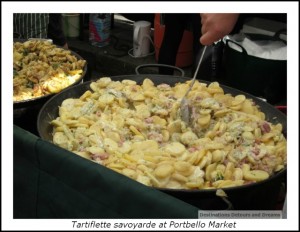 The area with the food vendors was my favourite section of the market, with a wide selection of tasty treats to choose from. The aroma was fantastic.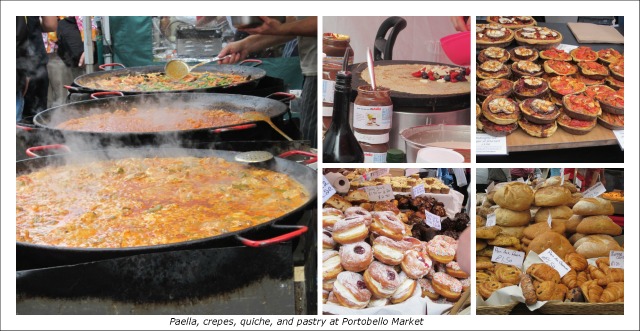 Portobello Road Market is a five minute walk from Notting Hill Gate tube station. Just follow the crowds.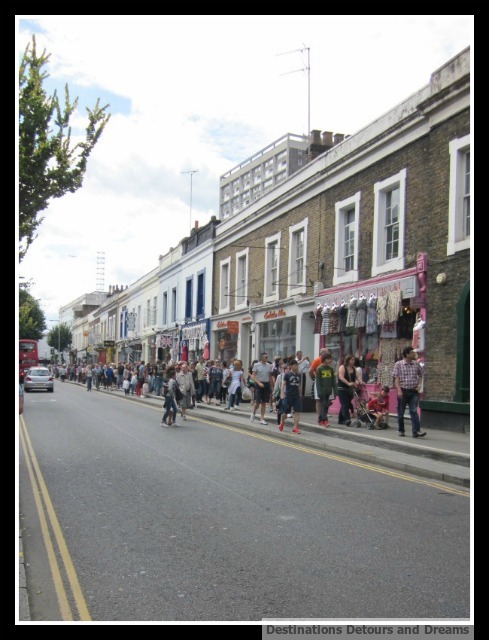 Have you been to Portobello Market? What did you like or dislike about it?
Portobello Market is one of seven featured on a more time to Travel post: Great markets travel bloggers love to visit