Favourite Kitsilano Eating Spots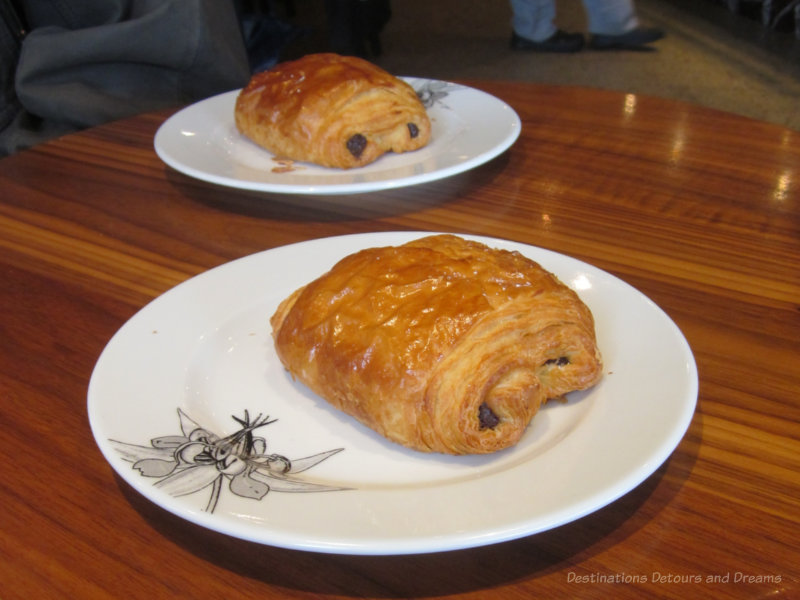 Favourite restaurants in Vancouver's Kitsilano neighbourhood
Updated January 2023
Kitsilano is a neighbourhood in the west side of Vancouver, British Columbia along the south shore of English Bay. Kits, as it is known locally, is primarily a residential area of mostly multifamily dwellings, apartment blocks, low-rise condos, town homes and converted old, large houses. In the 1960s, Kitsilano was Vancouver's hippie hangout. Today, its relaxed atmosphere, tree-lined streets, beach, 15 parks, community spirit, and close proximity to downtown and the University of British Columbia make it popular with urban professionals. Its two main commercial areas, West Fourth Avenue and West Broadway, house specialty stores, organic shops, and numerous restaurants.
I've visited the area many times over the last decade because my daughter lived there. Through this visits I developed a few favourite eating spots. Although this list was originally compiled and published a few years ago, the restaurants remain vibrant and popular choices today.
Sophie's Cosmic Cafe
Sophie's Cosmic Cafe on West Fourth offers a variety of family style food, including burgers, sandwiches, salads, pastas, and vegetarian options. Entree choices include turkey meatloaf, salmon and perogies. The eclectic decor offers a feast for your eyes while you eat at diner-style booths or at an old-fashioned soda counter. Vintage toys, old posters, shelves of collectibles, art, and more cover the brightly painted walls. Old-fashioned shakes and floats are on the menu, and the restaurant is licensed. Bloody Caesars are a personal favourite. Sophie's makes its own hot sauce. After trying it at the restaurant, you may want to purchase a bottle to take home.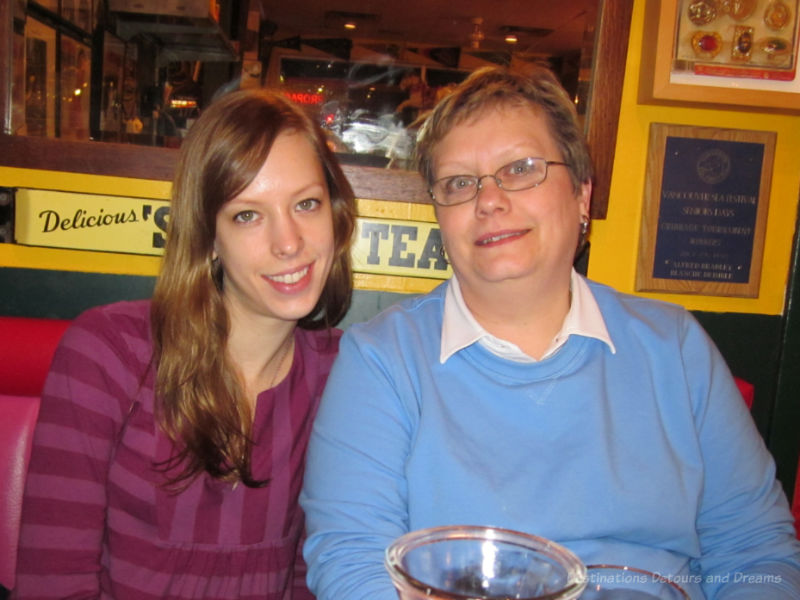 Cafe Zen on Yew
Cafe Zen on Yew describes itself as providing healthy, comfort food. It is extremely popular for brunch and breakfast. It serves lunch as well, but I have only ever been here for brunch. The menu has a large number of choices, including several versions of Eggs Benedict. Expect line-ups on the weekend.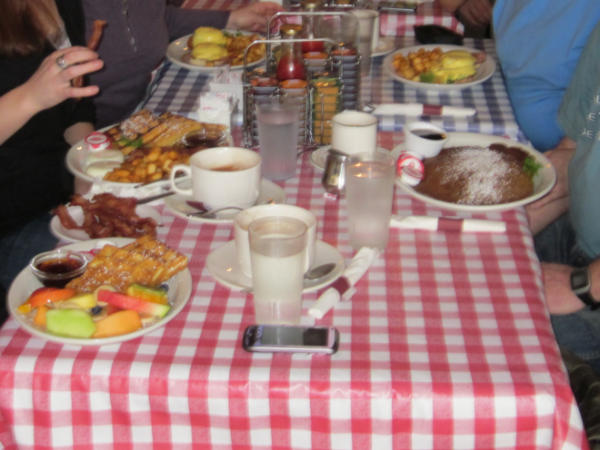 The Naam
The Naam is a popular, full-service, vegetarian restaurant on West Fourth. It has been open for over 30 years and is Vancouver's oldest natural foods restaurant. It is open 24 hours a day, 7 days a week, closed only on Christmas Day. It has a rustic, casual decor and features live music, jazz, folk, or blues, in the evenings. The menu is extensive. Even someone who isn't normally drawn to vegetarian food is likely to find something to enjoy. The food is tasty. Wine, beer, or cider is available. And Naam's delicious miso gravy is available in bottles to enjoy at home. It can also be purchased at New Apple Farm Market on West Fourth.
Las Margaritas
Las Margaritas on West Fourth offers a large selection of Mexican food made with fresh ingredients. Its patio is a perfect place to spend a summer afternoon, sipping on a margarita or two.
Thomas Haas Patisserie
Thomas Haas is a pastry chef and chocolatier. There are two Thomas Haas Patisserie-Chocolate and Café shops in the Vancouver area, one on the north shore and one on West Broadway in Kitsilano. The stores offer a selection of sandwiches, desserts, breakfast pastries, lattes, and espressos. I recommend the pain au chocolate, a chocolate-filled croissant.
Warning: The selection of chocolate bars, boxed chocolates, and other confections on the back wall may be hard to resist.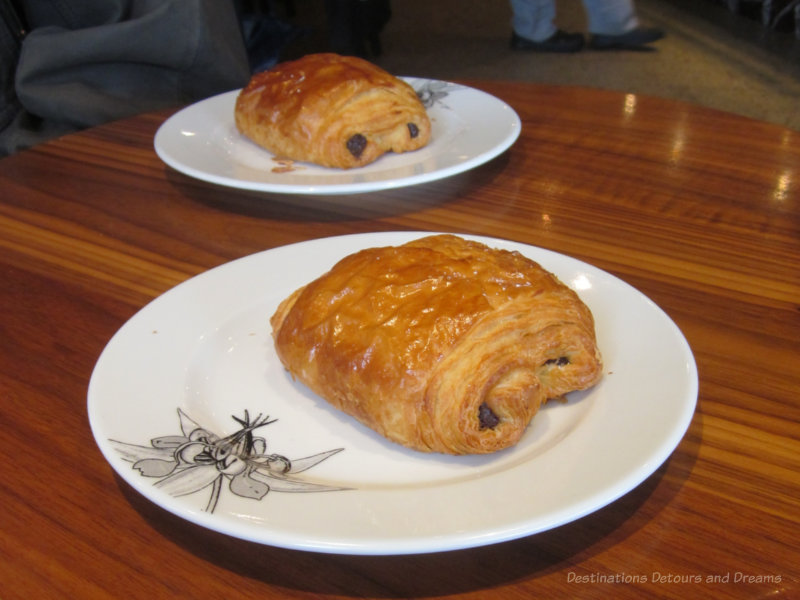 Beyond Kitislano: Salt Tasting Room
The Salt Tasting Room is not in Kitsilano. It is downtown in the Gastown neighbourhood. For a while they had a second location in Kitsilano and that is how I came to know about the place. The Salt Tasting Room specializes in artisan cheeses and small-batch cured meats, paired with wines, beers, and sherries. A chalkboard contains today's choices of cheese, meat, and condiments. You create a sampling plate by choosing three cheeses, three meats, or a combination, and adding three condiments. Pair that with a wine of your choosing or have the server select a flight of sample wines to match your cheese and meat selections. It's a fun way to sample different cheeses, meats, and wines. Ask your dining companions to select different options than you choose and share.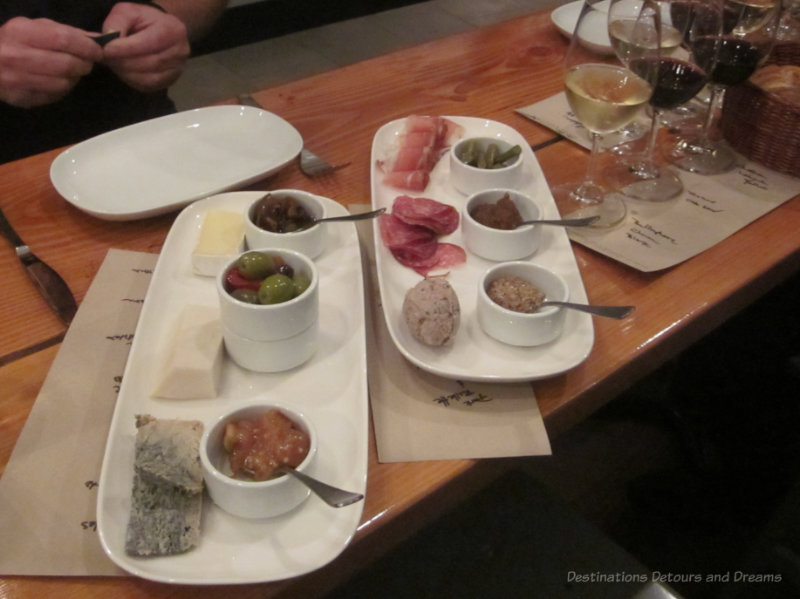 PIN IT