Javelina Leap Winery's Unique Tour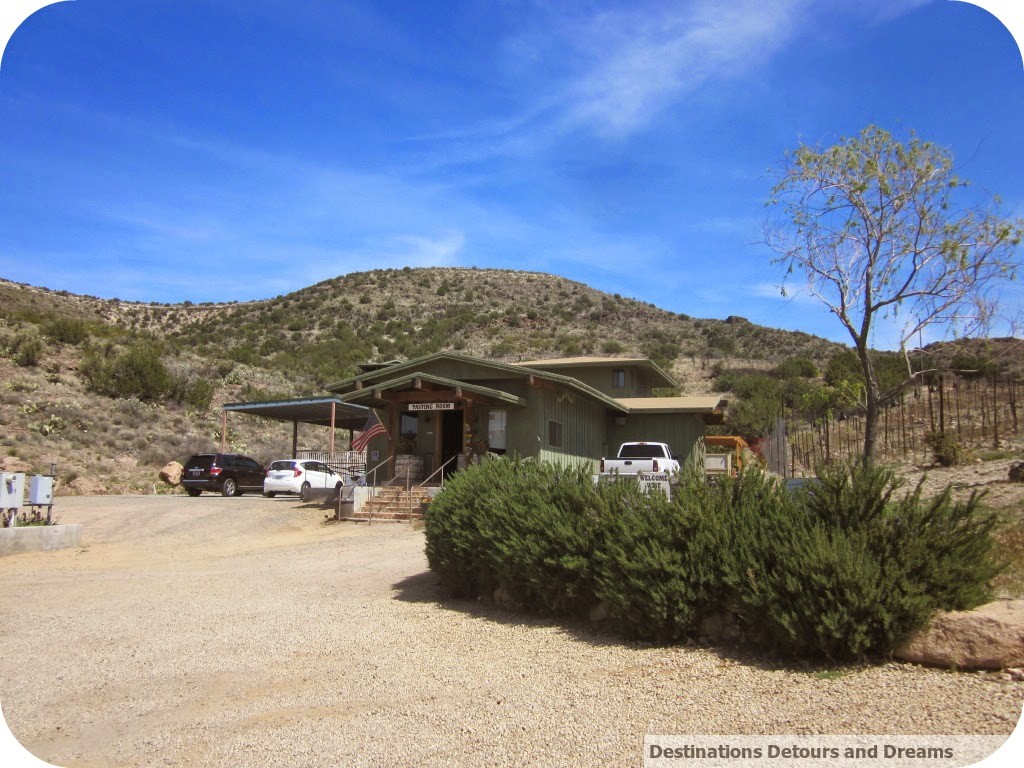 Learning about wine making from a scientific perspective at a Verde Valley winery
Arizona's wine industry started with just one vineyard in 1973 and there are now over 60 bonded wineries in the state. The majority are located in the south, but there are a few further north, in the Verde Valley. 
On a recent visit to Sedona from the Phoenix area, my sister and I decided to visit one of these wineries. 
We chose to stop at Javelina Leap Vineyard and Winery in Cottonwood because it offers food (we figured we'd be ready for a bite by the time we got there) and because it offers tours on Fridays and Saturdays (we visited on a Friday).
I've enjoyed tours at other wineries and expected something similar, but the Javelina Leap tour was unique and fascinating.
The tour consisted of a sit-down with one of the owners, Dr. Russel Balda, who talked to us about the making of wine, the growing of the grapes, the history of the winery, and the vegetation in the area. A retired biology professor from
Northern Arizona University
, he approached the story of wine and grapes from a scientific perspective. His passion for the land and the wine-making was evident.
A few things I remember from his talk:
Grapes need time to take root. Dr. Balda described the method of growing grapes in the rocky limestone and volcanic ash soil as the "Oh Shit" method. Grapes try for about 4 years to spread out their roots. At that point, they think they are going to die ("Oh, shit") and turn their energy to producing good grapes and seeds for future plants. The secret to continuing to get good grapes is fooling the grape plants into thinking they will die every year.
Dr. Balda talked about terroir: the combination of geography, geology and climate interacting with plant genetics. This "sense of place" is what gives wines from different regions their unique characteristics. At Javelina Leap Winery, native Arizona plants are intermixed with the grape vines, improving the nitrogen, water and mineral absorption capabilities of the grapes.
Wine 

fermentation occurs when yeast consumes sugar and converts it to alcohol and carbon dioxide. Dr. Balda told us fermentation can occur without added yeast using yeast spores present in the air and the yeast naturally present on grape skins. Fermented drinks were made long before Louis Pasteur discovered yeast in the late 1860s. But adding yeast speeds up the process and allows winemakers greater control. Today's winemakers have developed personal preferences for the type of yeast they add.
After 

the primary fermentation, most red wines and some white wines go through a secondary fermentation, where bacteria is added to convert tart malic acid to a softer lactic acid, which Dr. Balda equated to the rich taste of butter.
The winemaker decides when the grapes are ready to be picked based on a combination of four factors: sweetness (measured by the Brix scale), seed colour (which should be brown), a ph of 3 to 3.5, and taste.
Red wines are fermented from skins, white wine from juice.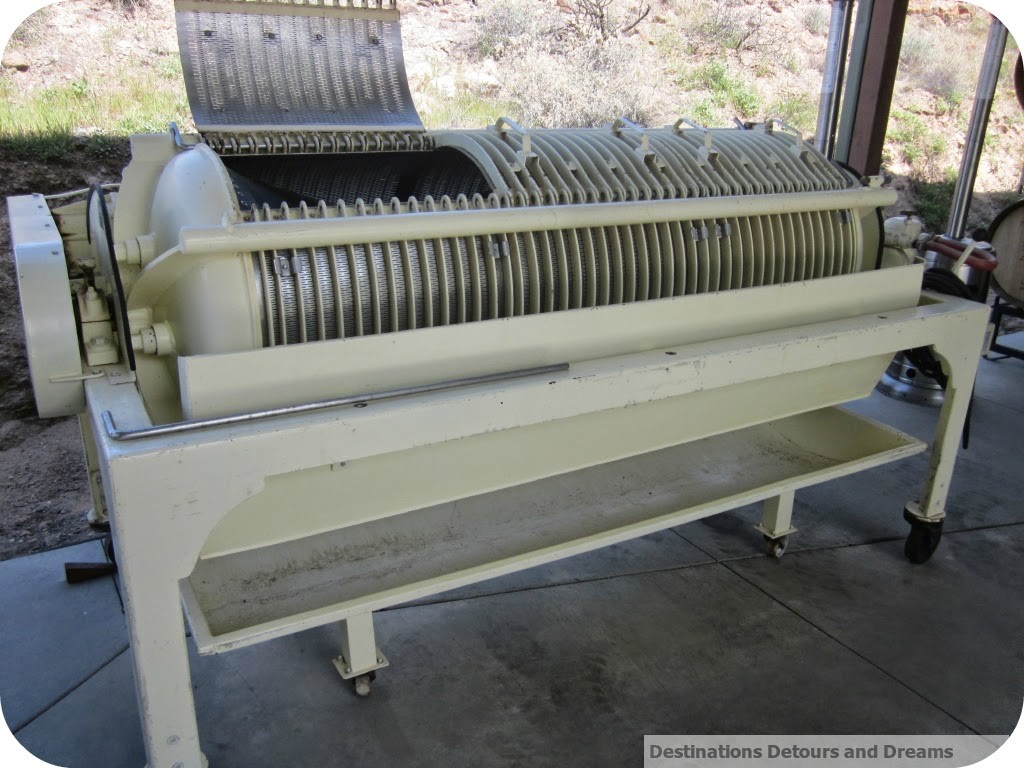 Javelina Leap is a small boutique "mom and pop" winery, in business for 9 years, run by winemakers Rod and Cynthia Snapp. They make full-bodied reds, using a mixture of Zinfadel and Cabarnet Franc grapes grown on the property and grapes obtained from southern Arizona. They have just made their first white wine. Wines range in price from $28 to $50 a bottle. I liked each of the four wines I sampled. All had a rich, vibrant taste.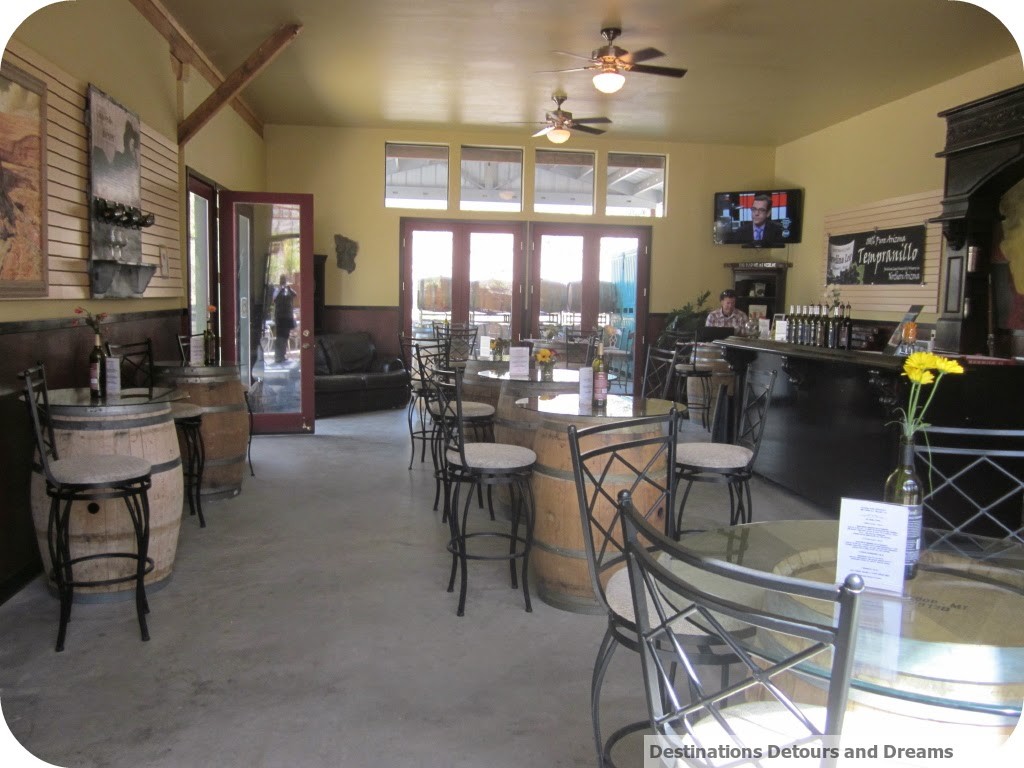 There is a tasting room in the front, an Arizona room in the back, where food is served, and a patio off the Arizona room.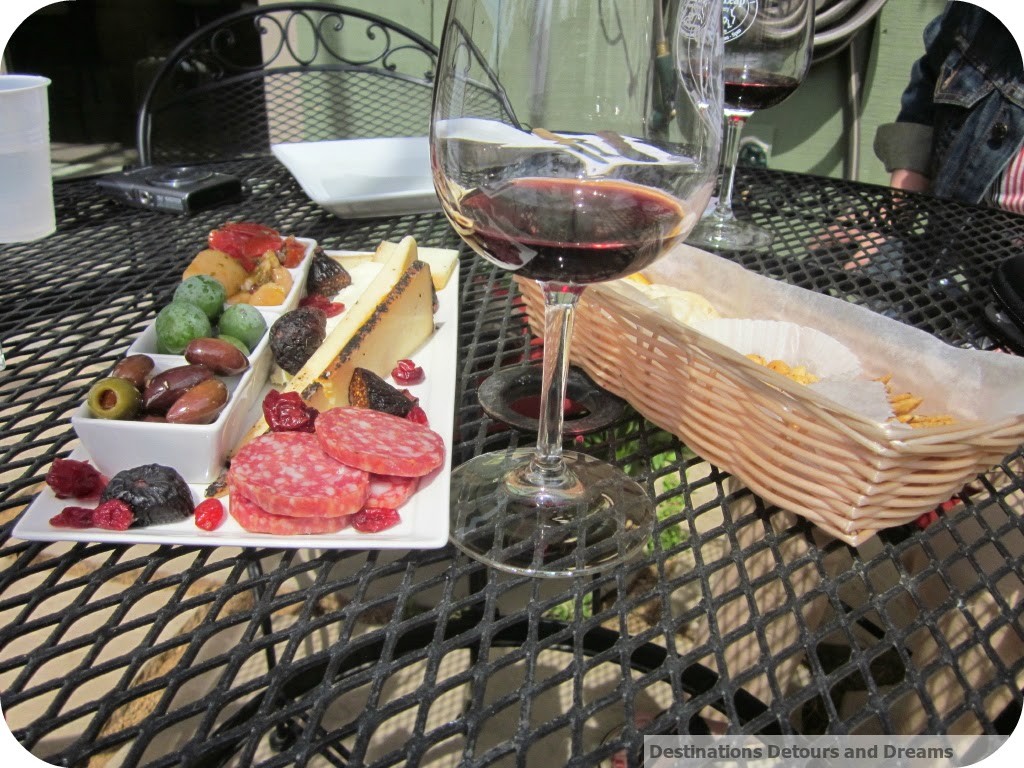 Javelina Leap Vineyard and Winery is open 11:00 am to 5:00 pm daily with tours available Friday and Saturday. It is located at 1565 Page Springs Road, Cornville, Arizona.