Ascot Inn at the Rock in Morro Bay
A charming, welcoming place to stay along central California's Pacific Coast
(Disclosure: My visit was hosted by Ascot Inn at the Rock and San Luis Obispo County on a post-trip after the North American Travel Journalists Association (NATJA) 2016 conference in Oxnard, California. Observations and opinions are my own.)
Morro Bay, a working fishing village along the central coast of California, has a lot to offer visitors looking for a seaside experience with a small-town feel: boating and other water activities, hiking, bird and sea animal watching, interesting shops, fresh seafood, craft beer and local wines. Ascot Suites is a great place to stay while visiting Morro Bay. It is located one block up from the Embarcadero, a boardwalk along Morro Bay's waterfront with restaurants, galleries, shops, museums, boat charters and spots to watch birds and sea life. A short walk in the other direction takes you to the shops of Old Town.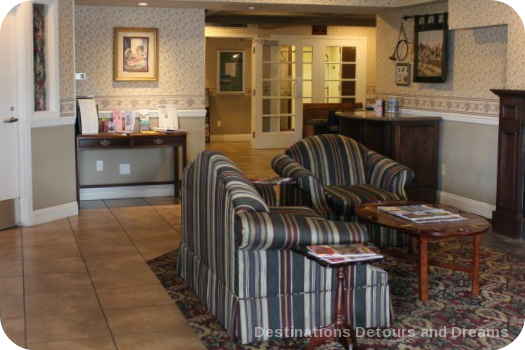 The hotel looked pleasant enough on the outside but its exterior didn't convey what to expect once I went inside. Inside, the décor, the amenities and the welcoming attention made me feel like a special guest at an English country inn.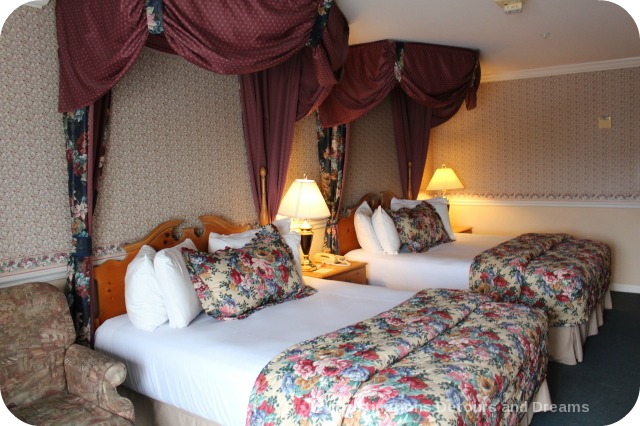 The hotel has six different styles of room. All have air-conditioning, free wi-fi, coffee/tea service, a flat screen television and a mini-refrigerator. Other amenities vary by room type. Our room had a balcony and gas fireplace. Others in the tour group did not have the fireplace but had jetted tubs, a much-appreciated treat after a long day of sight-seeing.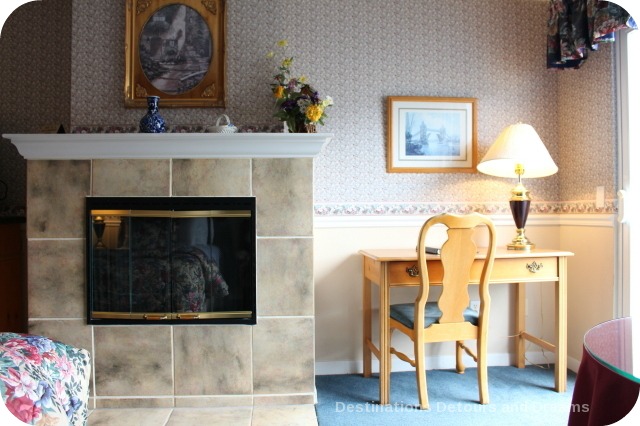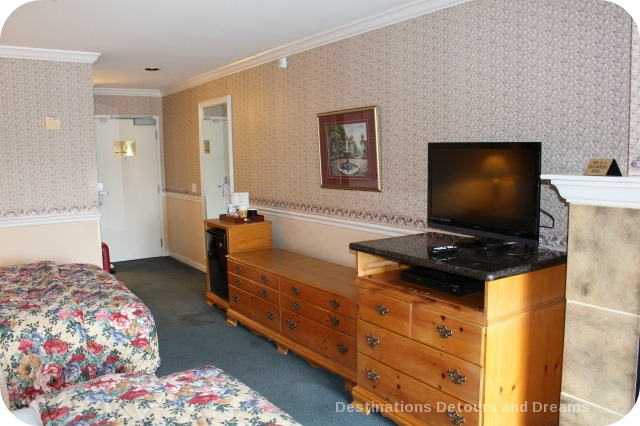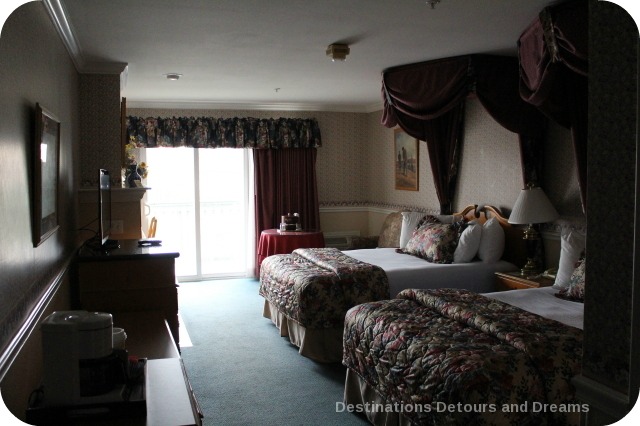 Two styles of cups sat beside the coffee maker – ceramic cups for in-room use and paper, take-away cups. It was a small thing but indicative of the attention to detail in all the fittings in the room and the hotel, details not immediately noticed but which combine to provide an overall sense of quality.
Complimentary self-serve breakfast could be eaten in the breakfast area beside the lobby, taken back to our rooms or up onto the rooftop patio.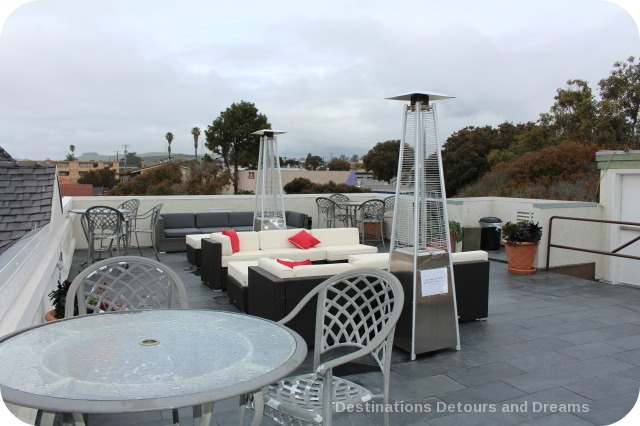 The accommodations were more than comfortable but what really made the Inn stand out for me was the friendliness and helpfulness of staff. We'd been away from home for several weeks and put many miles on our car. It was time for an oil change. Not only did staff recommend a garage to my husband, they found an online discount coupon and printed it for him. When I returned from outings they greeted me warmly and asked how my day was with genuine interest. They took time to talk with their guests. I felt more like a welcome friend than a client.
I loved Morro Bay and recommend it as a place worth visiting in central California. (Look for more information on Morro Bay in an upcoming post.) I also recommend a stay at Ascot Inn on the Rock while you are there.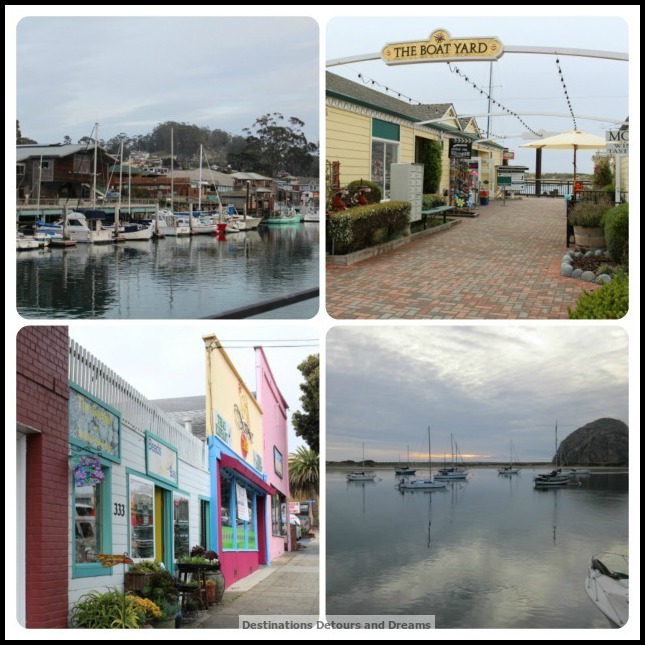 PIN IT