Where to Stay in Fairbanks, Alaska: Pike's Waterfront Lodge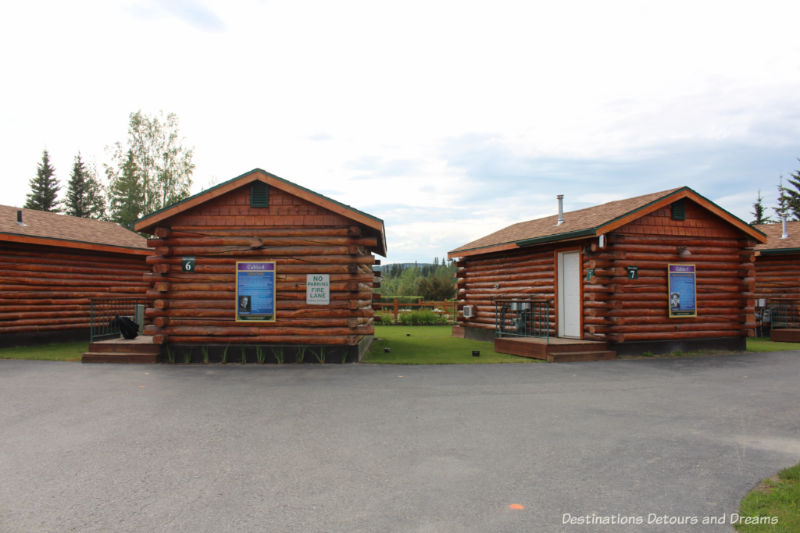 About Pike's Waterfront Lodge, a hotel along the Chena River in Fairbanks, Alaska, and Pike's Landing, a long-time popular restaurant
(Disclosure: Although I was a guest of Explore Fairbanks and Pike's Waterfront Lodge, opinions and observations, as always, are my own.)
We stayed at Pike's Waterfront Lodge for part of our visit to Fairbanks, Alaska this summer. Pike's is located on the Chena River just a few minutes from the airport and fifteen minutes from downtown. With its riverside location, beautifully landscaped grounds, outdoor seating areas, log construction, and moose and caribou heads mounted on the lobby wall, it felt like a cross between a hunting lodge and a lakeside resort. It was a comfortable place to stay.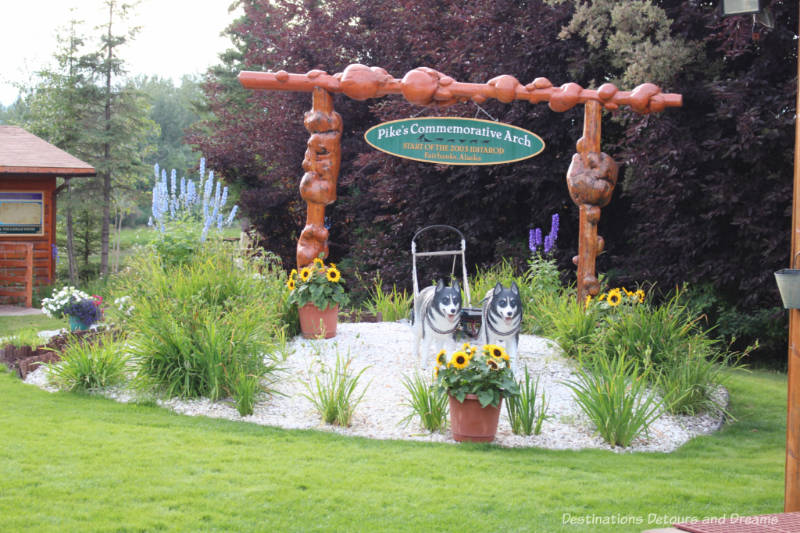 An arch and flower display on the grounds commemorate the start of the 2003 Iditarod. The Iditarod is an annual dog sled race of approximately 1,000 miles running from Anchorage, Alaska to Nome, Alaska. In 2003, the start was moved to Fairbanks due to a lack of snow in Anchorage. This also happened in 2015 and 2017.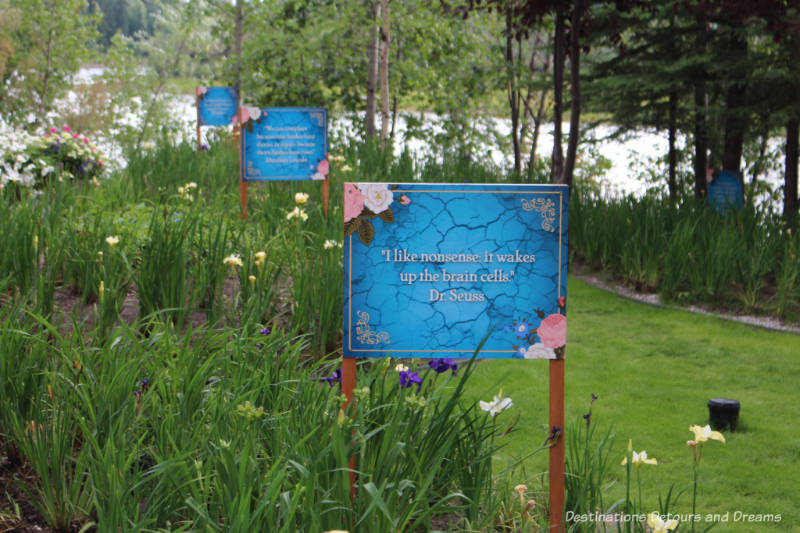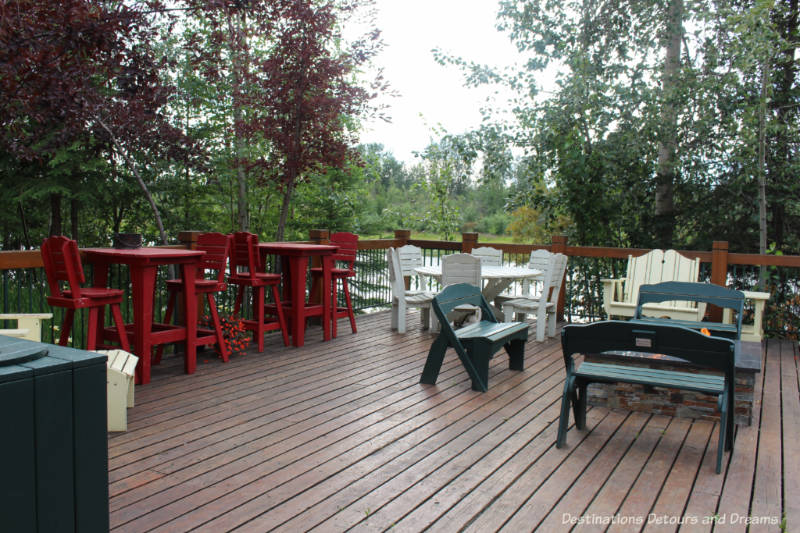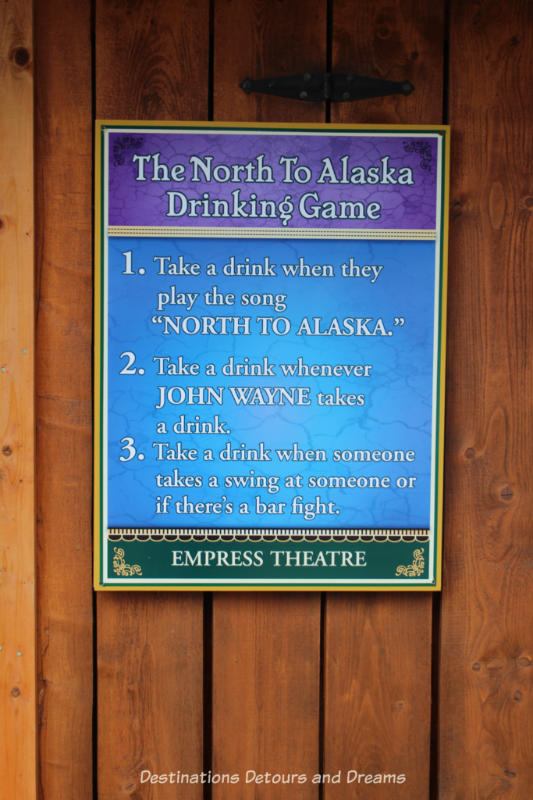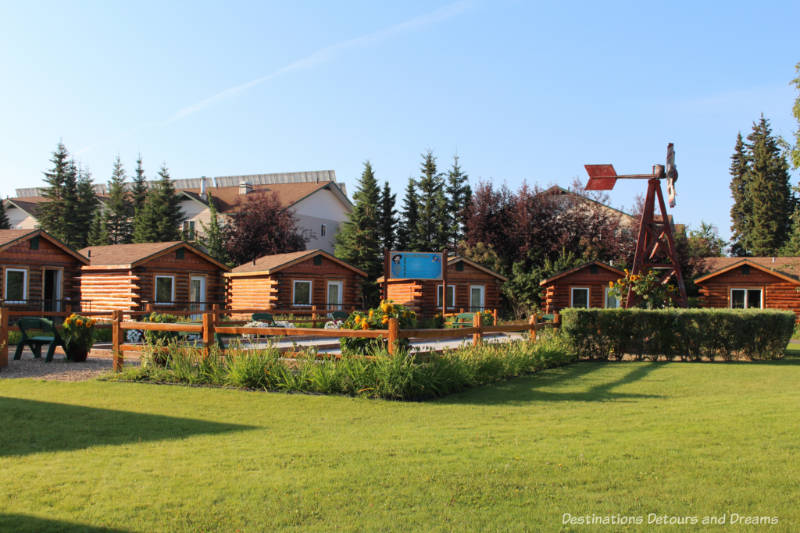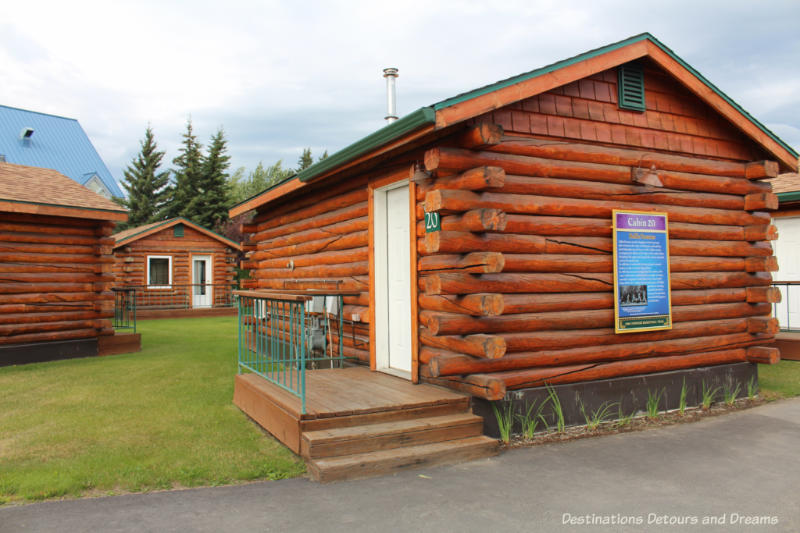 There are 180 rooms in the main lodge and 28 individual cabins made from Nenan spruce logs. All of the rooms and cabins have microwaves, refrigerators, and coffee/tea makers. We stayed in one of the cabins.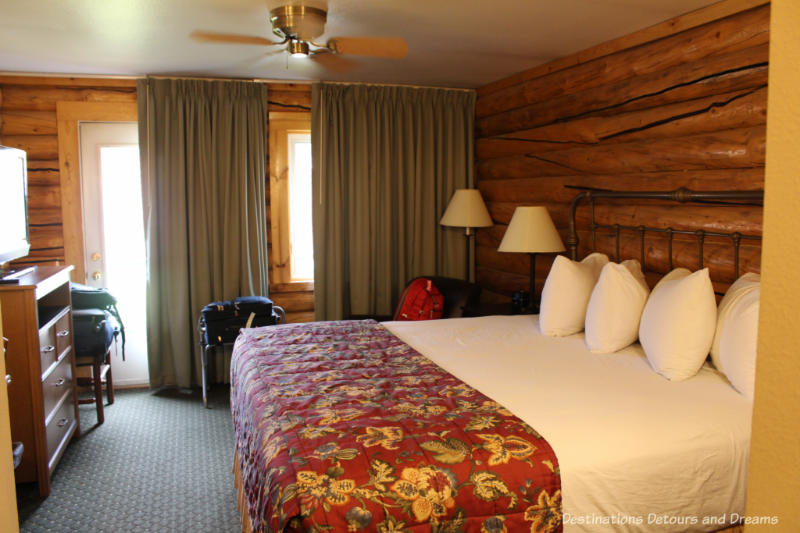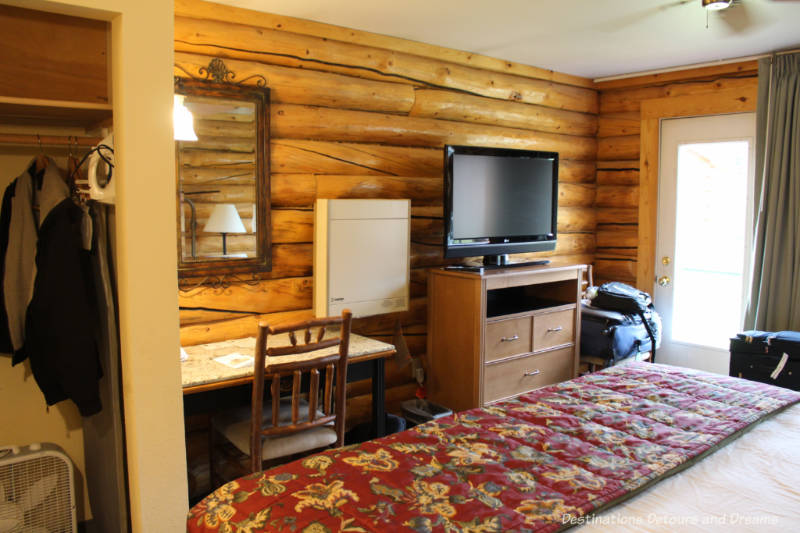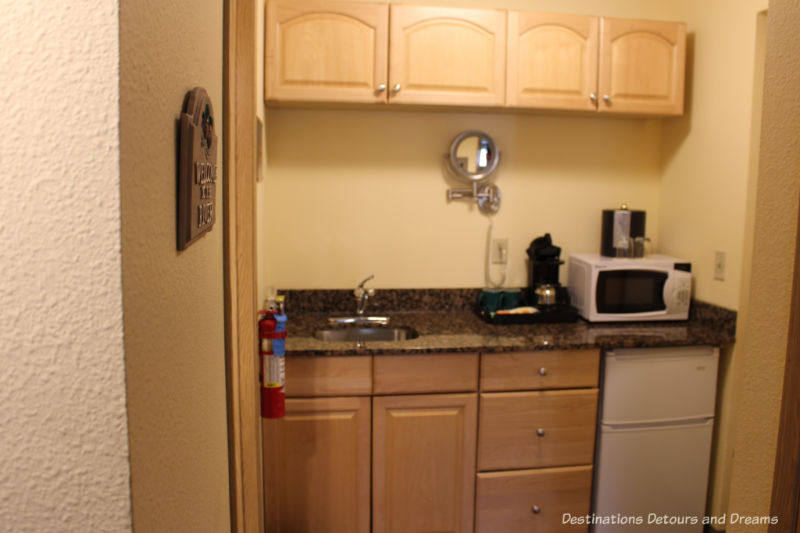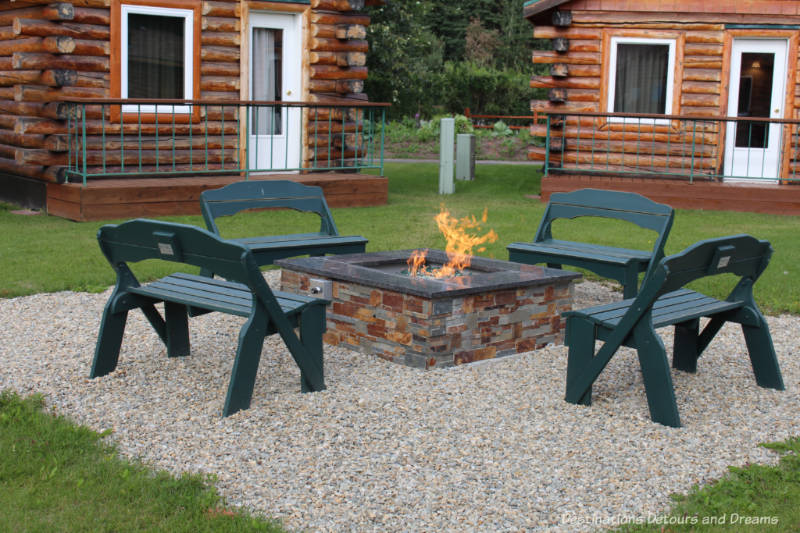 The cabins are grouped around gas-operated, glass bead fire pits surrounded by bench seating. They appeared to operate on timers, coming on in the early evening. The firepit was an inviting space in the evenings of extended daylight, but we didn't need the warmth it generated. Temperatures were in the high twenties to low thirties Celsisus (the eighties Fahrenheit) during our July visit.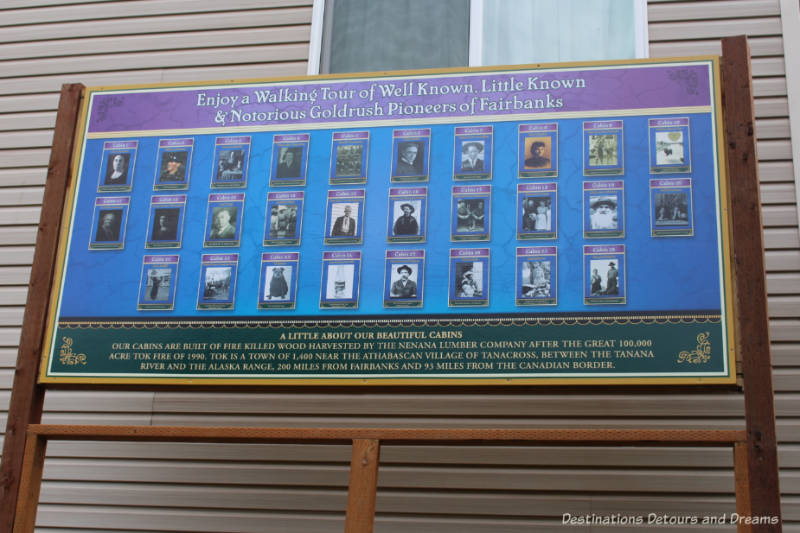 My only complaint about our stay at Pike's Waterfront Lodge was the wifi. Although there is free wifi available throughout most of the premises, printed hotel information noted that wifi was spotty in the cabins. It was worse than spotty in ours; it was non-existent. One of the hotel clerks told me they were working on getting stronger routers, but that future improvement didn't help me in the present.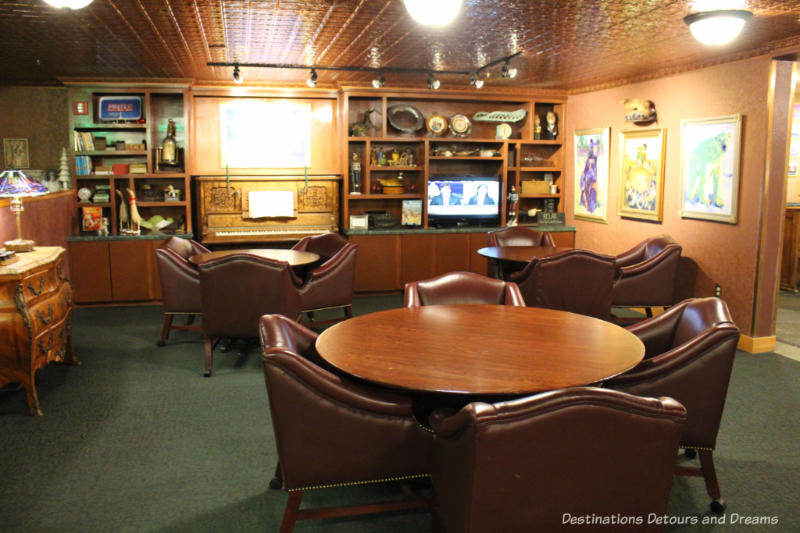 I took my laptop to a sitting area in the lobby in the main lodge when I wanted to access wifi. Other than ruling out online work in my pyjamas before bed, this wasn't a particularly bad thing. The lobby area is pleasant and it was interesting to see other guests coming through. I should note that although wifi was more consistent in the lodge, it was not lightning fast.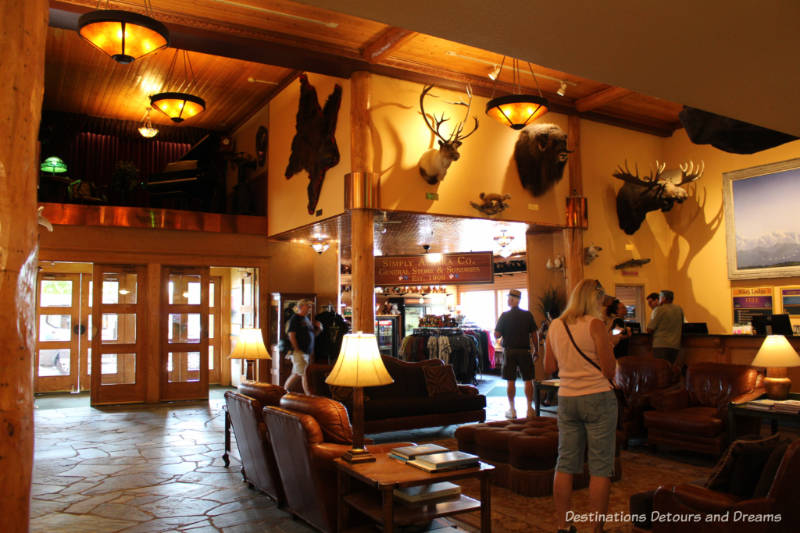 The art collection on the walls in the lobby areas and the halls focuses on Alaska subjects by Alaska artists. An ice cream shop is open in the early evenings, starting at 6 pm. The Captain's Lounge Bar opens in the late afternoon.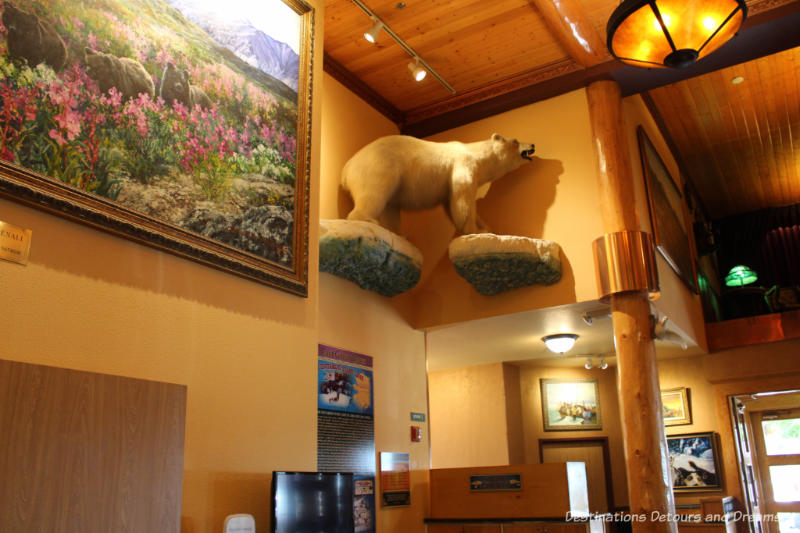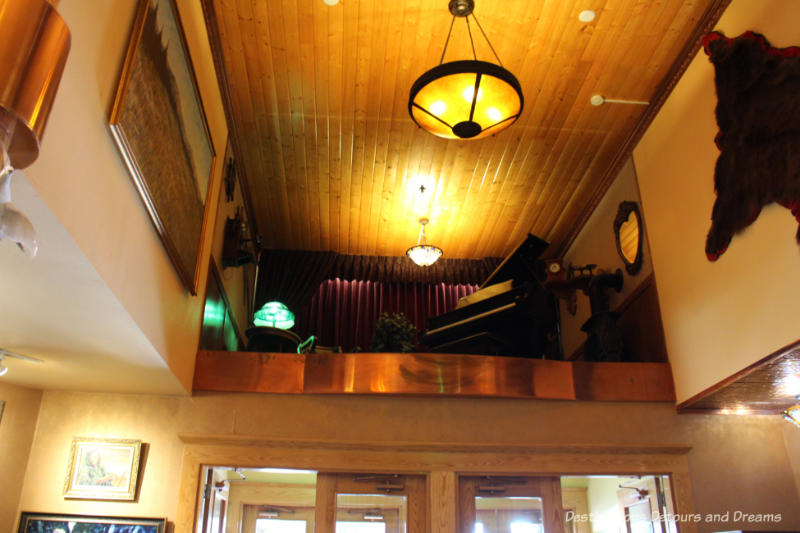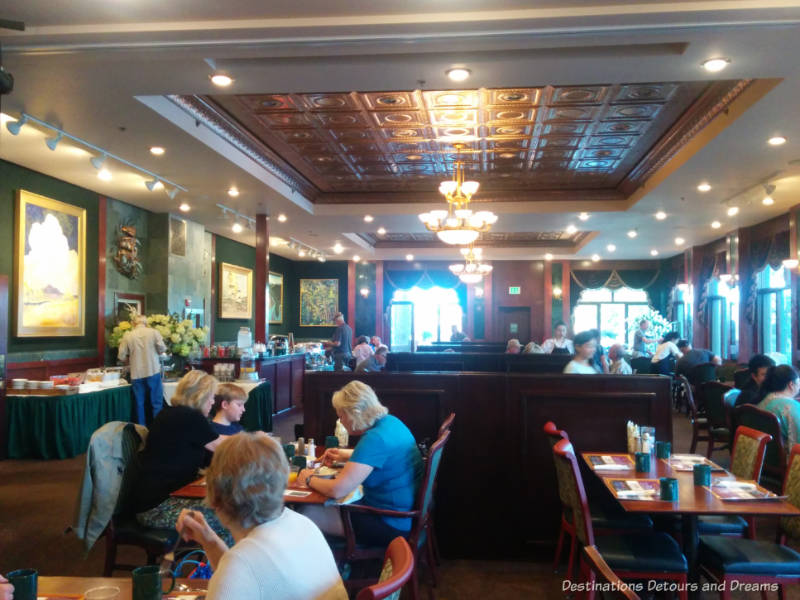 Binkley's Dining Room, located off the lobby, is a beautiful room. In the summer they offer a hot or cold breakfast at additional cost. The choices were excellent and serving staff were friendly. Reindeer sausage became a favourite. There is no hot buffet in the winter, but a complimentary continental buffet breakfast is available.
From Sunday to Wednesday, an Italian buffet dinner is served in the dining room. I didn't have a chance to try this, but I did eat at Pike's Landing, a restaurant next door to the hotel and owned by the same people.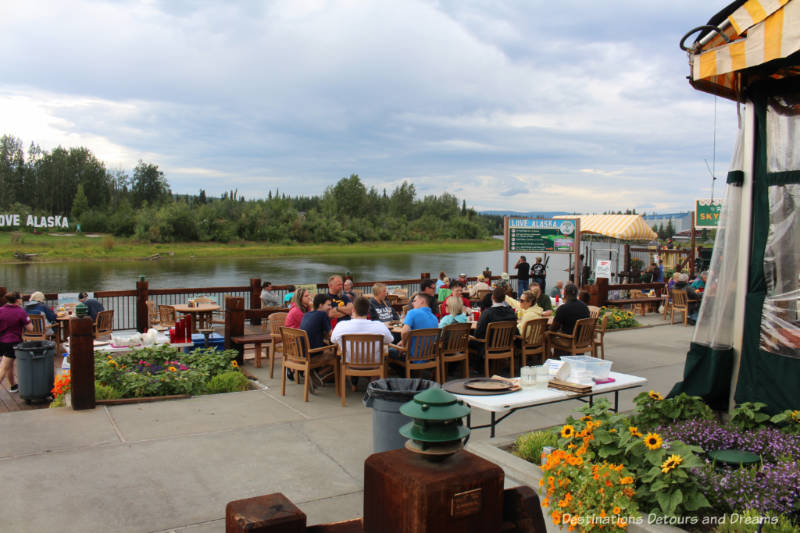 Pike's Landing has existed as a restaurant since 1959. Lloyd Pike homesteaded the area after World War II. After selling part of his land for the creation of the airport, he opened Pike's Landing. After it was destroyed in the 1967 flood he built the log structure that is there today. In 1967 he sold it to Don Pruhs, who ran the restaurant during the colourful days of the Alaska Pipeline construction. Guy and Lillian Kasnick purchased the restaurant in 1985. They created a dining room and added a 400-seat patio and atrium that is open from spring to moose hunting season. They opened Pike's Waterfront Lodge the following year.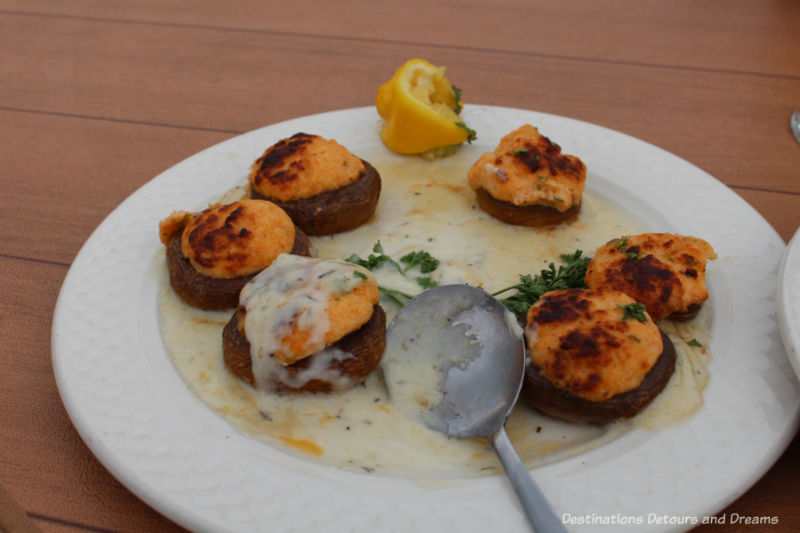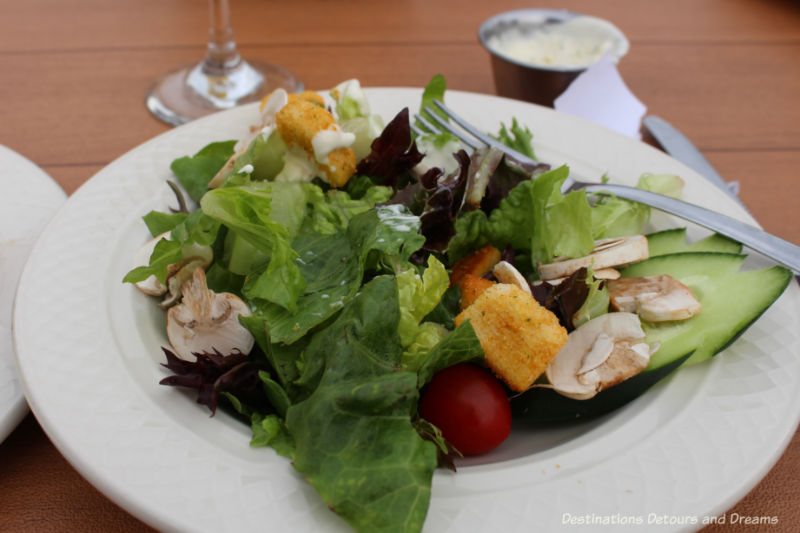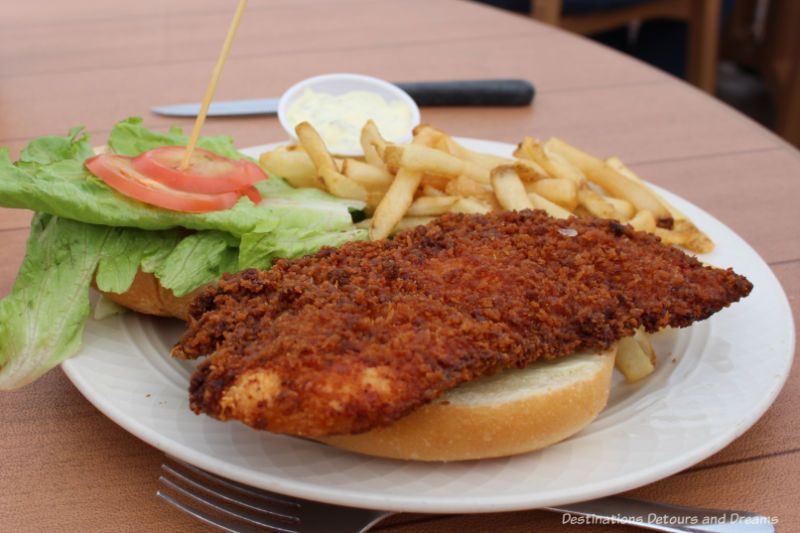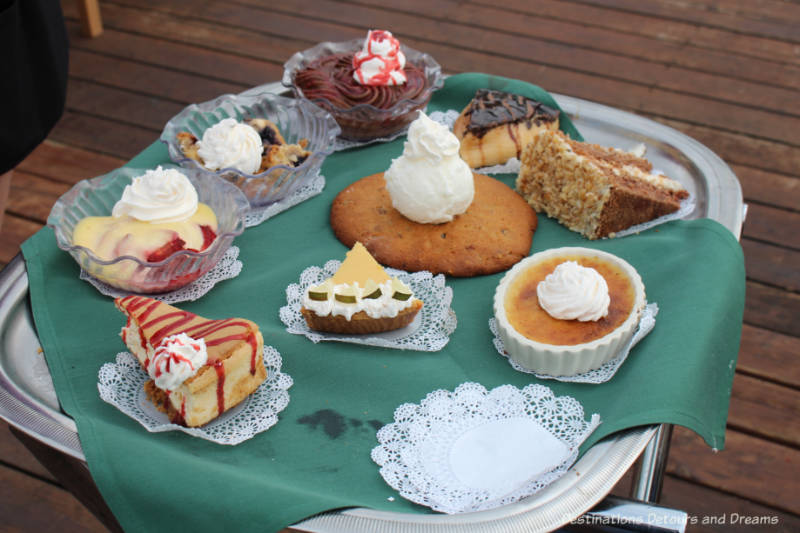 I am not big into desserts, but the dessert tray was too hard to resist. Plus, it had one of my favourites – créme brûlée. It was perfectly cooked. The caramelized sugar top was crispy without being burnt and the inside was smooth and creamy. My husband enjoyed a blueberry bread pudding (he can't resist anything with blueberries).
Amenities at Pike's Waterfront Lodge include an exercise room, a steam room, a 24-hour coin-operated laundry, a business centre and a 24-hour gift shop. Given its location, unless you're staying as part of a tour that buses you from place to place, a car is desirable. (In general, you need a car to explore Fairbanks and its attractions.) In the summer, Pike's operates a shuttle service for a fee.
Our stay at Pike's Waterfront Lodge was very pleasant and I would stay there again.
PIN IT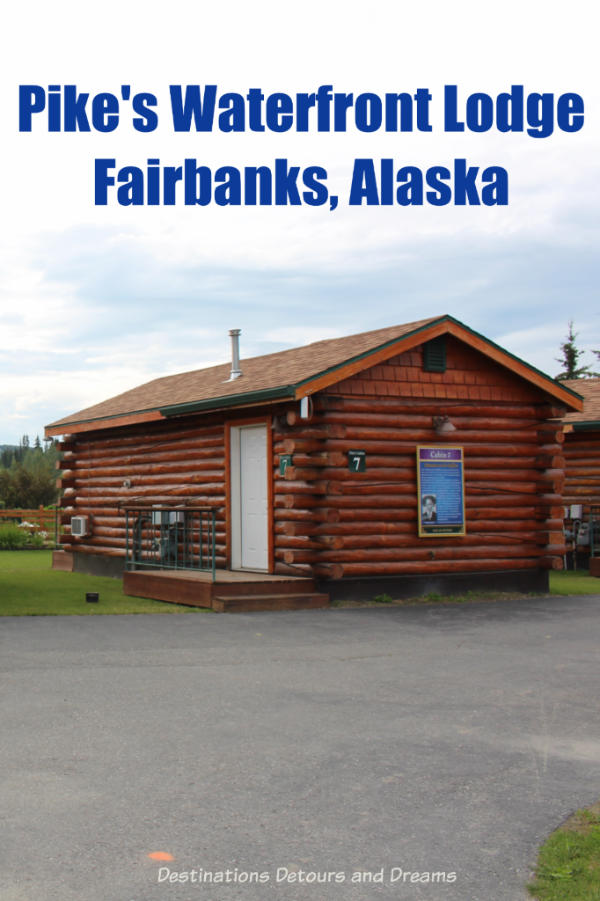 Never miss a story. Sign up for Destinations Detours and Dreams free monthly e-newsletter and receive behind-the-scenes information and sneak peaks ahead.