Chocolatour Book Tour: Exploring the Many Flavours of Chocolate
Interview with Doreen Pendgracs, chocolate travel expert and author of Chocolatour: A Quest for the World's Best Chocolate, about her chocolate events
This was a a stop on a virtual book tour for Chocolatour: A Quest for the World's Best Chocolate where I interviewed the author about her chocolate events. I met Doreen Pendgracs through online blogging communities and discovered we lived within 50 miles of each other. Doreen is immersed in the world of fine chocolate and has been a key note speaker at chocolate festivals and events.
In Chocolatour: A Quest for the World's Best Chocolate, Doreen introduces readers to chocolatiers, chocolate makers, cocoa growers, and insiders at chocolate events and attractions around the world. Volume One features the best of Europe and the UK. The book's A-Z Guide for Chocolate Lovers provides introductions to noteworthy chocolate companies across the globe. Doreen is currently researching Volume Two, which will feature the best of the Americas and the Caribbean.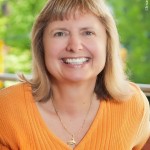 Doreen has hosted Exploring the Flavours of Chocolate events, special evenings of chocolate education accompanied by a three-course dinner, at McNally Robinson Booksellers in Winnipeg, Manitoba. Similar future events are planned. I asked Doreen about the events.
Q: What happens at an Exploring the Many Flavours of Chocolate event?

At the "Exploring the Many Flavours of Chocolate" dinners we've been having at McNally Robinson Booksellers in Winnipeg, I start out by doing a talk about where chocolate comes from (literally – as far as growing regions are concerned – and figuratively, with respect to how the cacao is processed into cocoa liquor that then becomes chocolate. I have photos of cocoa farms from where I've been and cocoa pods for everyone to see and handle. We then begin the meal with a seasonal appetizer (a special soup or salad) that features cocoa/chocolate, have more chocolate chat before the main course, enjoy a delicious entrée that features the savoury side of cocoa, have more chocolate chat, and then wrap up the evening with some chocolate tasting and a spectacular chocolate-based dessert. It's three hours of chocolate education and enjoyment rolled into a delectable event.
Q: How did the idea for the event come about?
These dinners are run as part of the Community Classroom program at McNally Robinson. As there is an increasing interest in how our food is made and where it comes from, I'm happy to share the findings of my research with chocolate lovers in the classroom as part of these events – and in my book, Chocolatour: A Quest for the World's Best Chocolate. To date, I've visited more than a dozen countries, meeting cocoa growers, chocolate makers and chocolatiers, and attending various chocolate events around the world. I had no idea, when I began my research, that it would become such an intensive project, but I quickly learned that Belgium and other European countries may make chocolate, but they don't grow cacao, and so there is quite an extensive process that takes the beans from the farm or plantation, to a processing plant, and eventually into the chocolate workshops where it is turned miraculously into chocolate.
Q: Who plans the menu? Are you involved? Is the menu the same at each event?
Chef Karen Neilsen and her team at Prairie Ink Restaurant at McNally Robinson in Winnipeg have been terrific in coming up with menu items that feature the many flavours of chocolate. For the first dinner back in November, we featured the chocolate mousse that is shared in my book – a recipe from award-winning Chef Allen Susser who I met in St. Lucia. We also enjoyed a molé sauce that Chef Neilsen served over chicken, and a hearty soup topped with chocolate shavings. Our spring dinners featured an amazing strawberry and almond salad served with a chocolate balsamic vinaigrette. And the chocolate hazelnut dessert sent me into a chocogasm (that's explained in the book!) We're not yet sure what's on the menu for the September 20th event, but I know it will be good.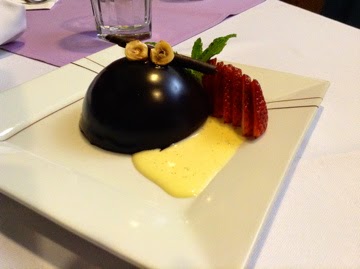 Q: Might we see some of the recipes in upcoming volumes of Chocolatour: A Quest for the World's Best Chocolate?
I do plan to expand the recipes chapter in the next volume of Chocolatour. There are a few recipes from some of my favourite chocolatiers, but time was of the essence in getting volume I out, and I'll have more time to expand various chapters as I prepare to publish volume II in 2016. The recipes and pairings chapter has certainly been a popular one in the book!
Q: What has surprised and pleased you the most about the events?
What's surprised me about the dinners is how quickly they sell out. Our fourth dinner is planned for September 20th. I know there are some seats left for that one, but I do hope folks will book their spots before they go off on summer vacation, as I imagine it will sell out soon. What's pleased me about the dinners is how much fun everyone has! We've even had some people attend more than one dinner, so I know they're enjoying them. And I am, too! I get to share knowledge about my favourite topics: travel, fascinating people, and the finest chocolate of the world.
Q: Do you have any other types of events planned?
In addition to the Sept 20th dinner at McNally Robinson in Winnipeg, we're also looking at scheduling a chocolate tasting event before Christmas. I'm also hoping to do a chocolate event in Brandon, and in the Interlake. Farther afield, I'll be doing a chocolate talk during the Toronto Chocolate Festival in late October, and am hoping to also be on the agenda at the Northwest Chocolate Fest in Seattle in early October. One of the highlights of my career as a chocolate expert has been to be a speaker at the Hawaii Chocolate Festival in Honolulu this past February. Talking about one of my favourite things in one of my favourite places. What could be better? Don't answer that, as who knows what delicious opportunities 2015 will bring?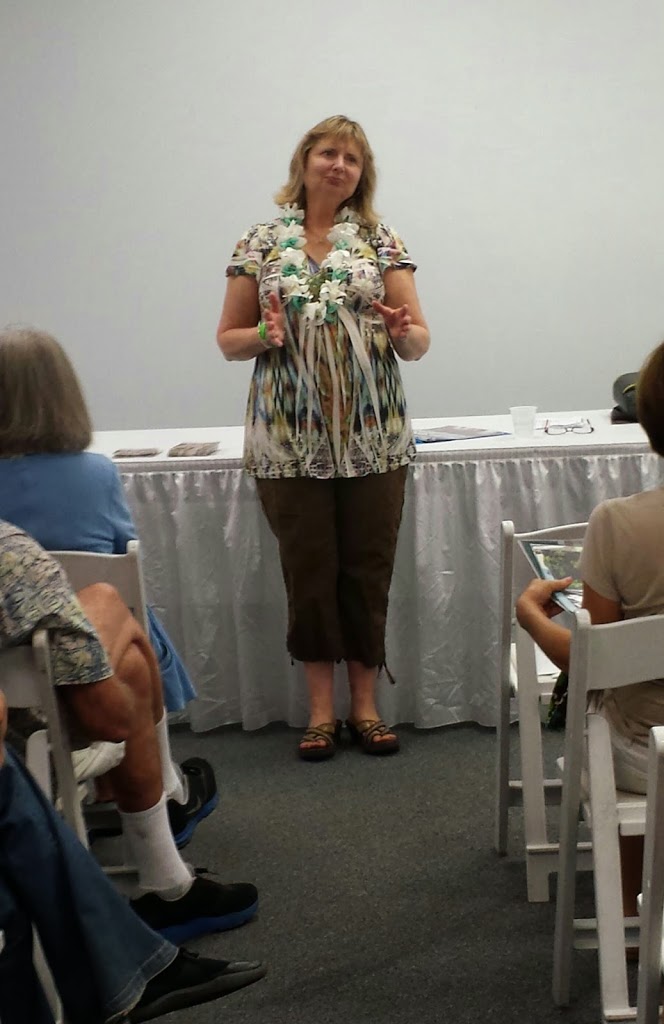 Find out more about Doreen Pendgracs and her chocolate adventures at Chocolatour.
Update 2021: Doreen continues to work on editions of Chocolatour and host a variety of events, including mindful chocolate tastings and chocolate and wine pairings. Check her event page.