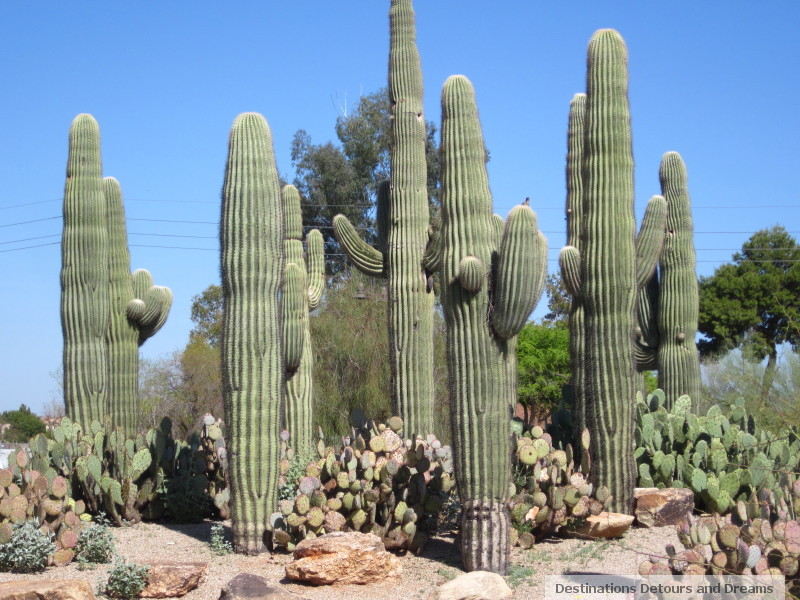 Our life as first time snowbirds: a mixture of usual routine and unique experience
We are entering the final week of our four months in Mesa, Arizona. My husband and I have enjoyed our first snowbird winter. Before we left our Manitoba home, some friends questioned what we would do for four months, how we would spend our time. Our days have been full and the time has flown by.
Much of what we've done is what we would have been doing in Manitoba, only without donning parkas and shovelling snow (although my husband did wear a hoodie and his winter parka on those cold January mornings when he went onto the patio for his morning cigarette). But we've also done a number of things we couldn't or wouldn't do back home.
The usual things, similar to our life in Manitoba:
No matter where you live, the administrative items of life still need attending to – grocery shopping, food preparation, house cleaning, laundry, paying bills
Wrote (though not as much as I'd hoped)
Practiced piano (again not as much as I'd hoped)
Read and watched television
My husband continued his work as one of the email handling volunteers for the Winnipeg Taoist Tai Chi Centre
Exercise: Tai chi, yoga, walking. (Back in Manitoba the walking would have been replaced with sessions on my exercise bike)
Visited with family and friends – local residents and vacationers
Went to a movie, the symphony, and a couple of dinner theatre plays
Started my morning with coffee, reading the newspaper and doing the crossword puzzles, sometimes before or after a walk
Unique to our snowbird experience:
Walked the dogs regularly within our community. Sadly our dogs usually get very little exercise in the winter, although they don't seem to mind. They did not enjoy the one visit we made to the dog park. Too many other dogs around. But they liked the occasional walk in the Gilbert Riparian Preserve.
Spent time in and around the community pool on the hotter days
Met other snowbirds around the pool or at the community monthly appetizer and drinks party
Sat outside on the patio to read, visit or bird watch. A hummingbird regularly visited the feeder on the patio. A curved-bill thrasher built a nest in the tree behind our fence and frequently came to use the dog's water dish. There were grackles, mockingbirds, towhees, doves, finches, hawks and egrets to name a few. And a rare sighting one afternoon of a roadrunner walking across the fence.
Met other snowbirds around the pool or at the community monthly appetizer and drinks party
Took a Spanish class (We've talked about this for a long time so this might have happened even if we'd stayed in Manitoba for the winter)
My husband volunteered one morning a week a a local food bank
Entertained visiting friends and family, taking in more tourist destinations. Our daughter, who lives on Canada's west coast, visited us twice, which is about two more times than she would have visited us in Winnipeg during the winter.
Attended a 2 ½ day writers conference at Arizona State University
We were never bored. And thanks to the magic of the Internet and modern telephone systems (not to mention in-person visits), friends and family back home have not seemed very far away. But we will be glad to see them in person when we get back home.