Scottsdale On and Off The Trolley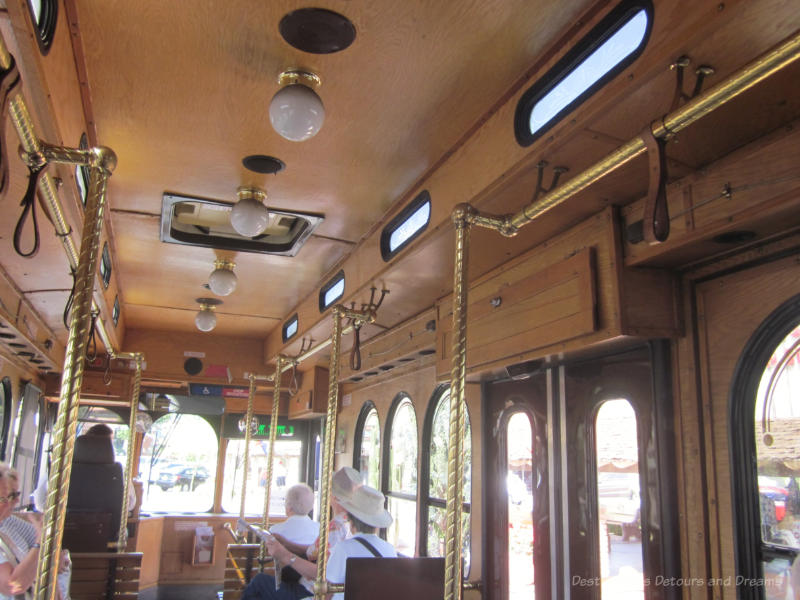 Exploring Old Town Scottsdale, Arizona and beyond on the Scottsdale Trolley
A fun way to explore Scottsdale, Arizona, sometimes called "The West's Most Western Town", is to spend a day hopping on and off the free Downtown Trolley. Trolleys run every 15 minutes daily from 11:00 am to 6:00 pm. On Thursdays service is extended to 9:00 pm. Downtown Scottsdale has plenty of free parking. You can park your car and explore via the trolley and your feet.
Old Town Scottsdale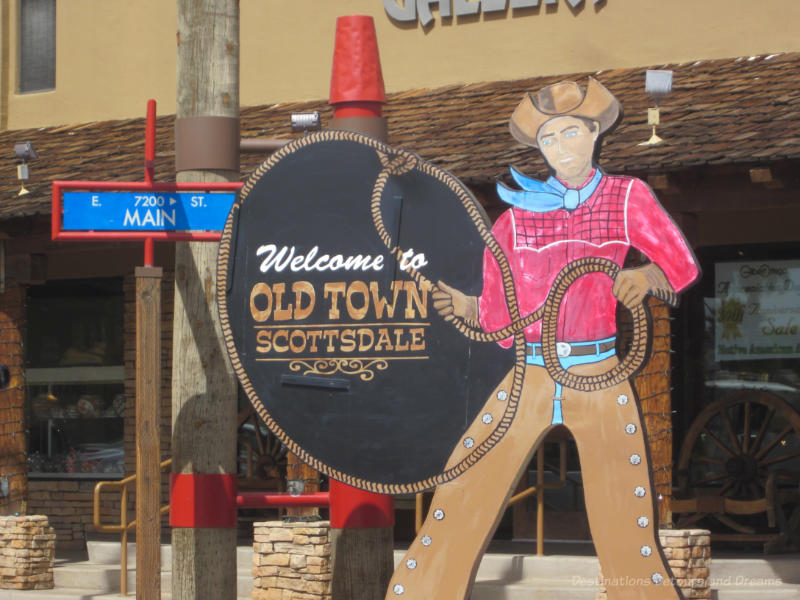 The trolley's Old Town Route runs through Old Town Scottsdale, where you'll find rustic old west buildings, modern shopping and dining, art, and entertainment.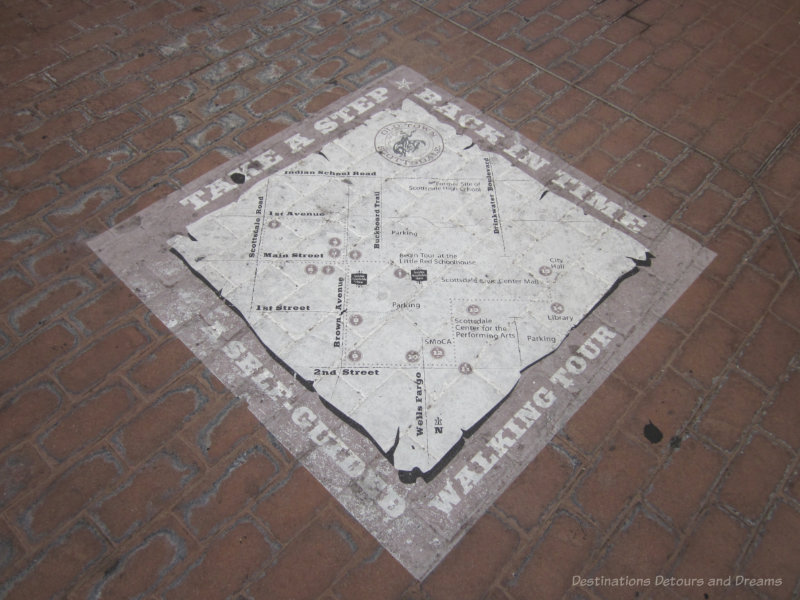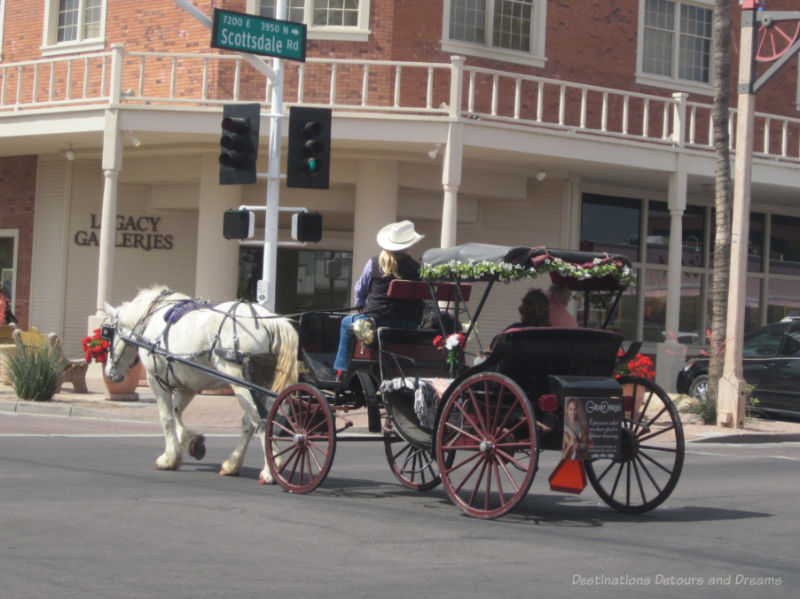 Historic Old Town Scottsdale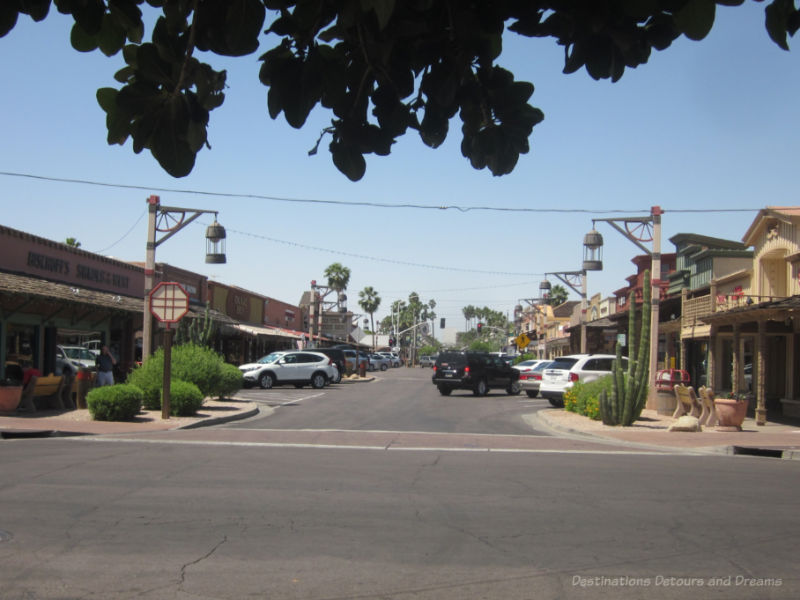 Scottsdale Road/East Main Street was founded in 1894. It was named after U.S. Chaplain Winfield Scott who brought early settlers to Scottsdale's desert. A collection of rustic buildings recreate an Old West feel. Inside the buildings you'll find souvenir and other shops, restaurants, and other businesses.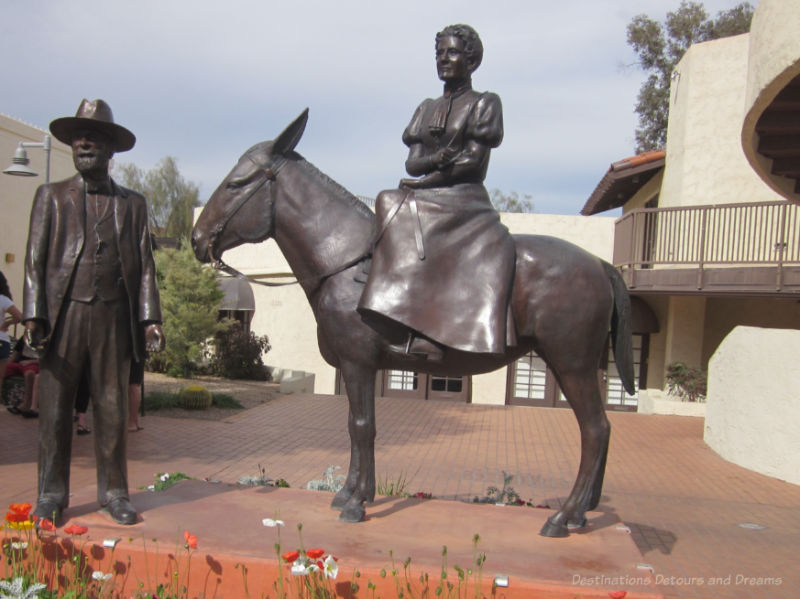 Near the Scott statue, close to the intersection of E. Main and N. Brown, sits the Scottsdale Historic Museum. The little red schoolhouse housing the museum was originally Scottsdale Grammar School, built in 1909 to handle increased enrollment in the existing wooden school. The museum is dedicated to preserving the history and culture of Scottsdale. And, yes, it does include a replica of a one-room school, circa late 1800s. Check the museum website for hours.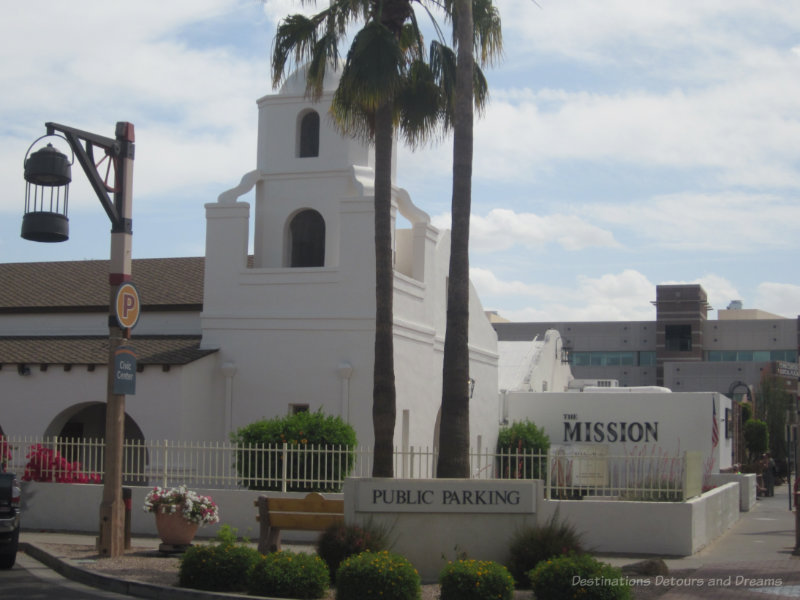 Civic Center Mall
The Scottsdale Civic Center Mall features almost 21 acres of green space, where you can rest or picnic and enjoy fountains and public art.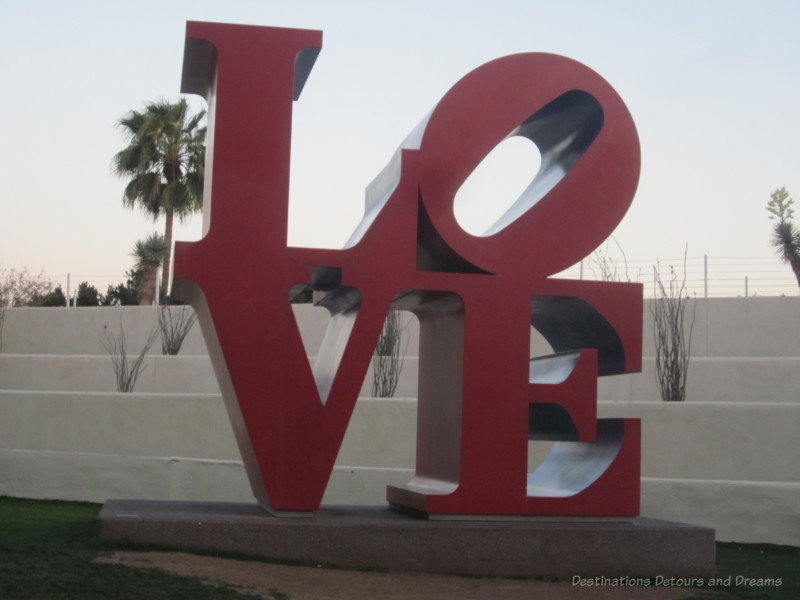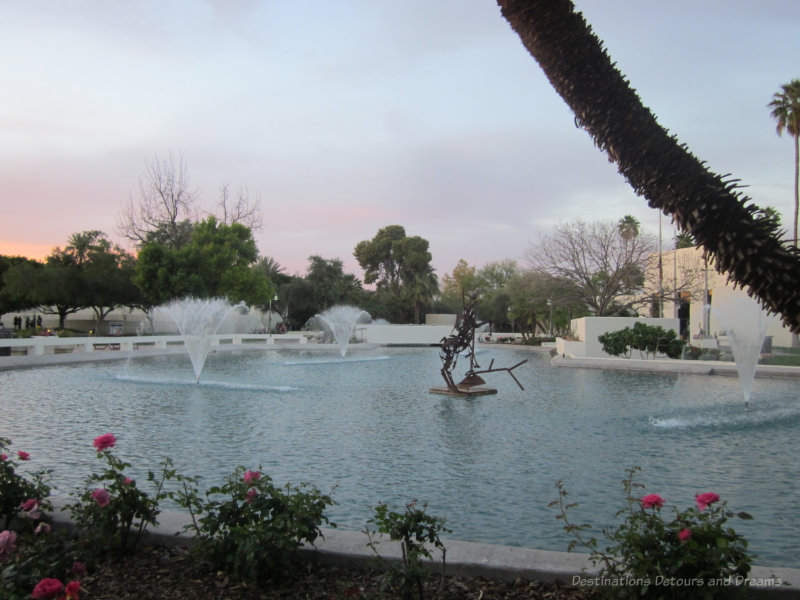 Waterfront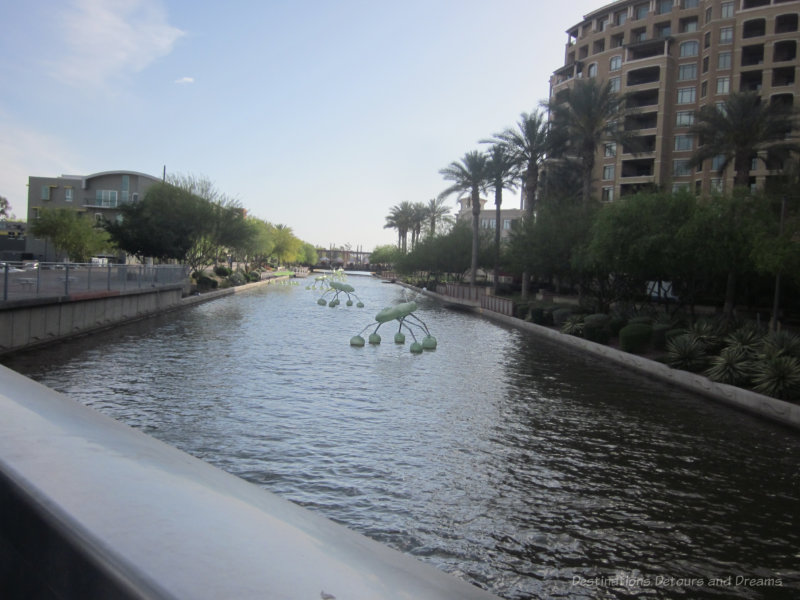 Over a thousand years ago, Hokoham Indians built a rich canal system for irrigation in what is now the Greater Phoenix Valley. The canals are still used today, managed by the Salt River Project. In 2006, the Scottsdale Waterfront Project turned the canal running through downtown into a waterfront destination with commercial, residential, and cultural amenities.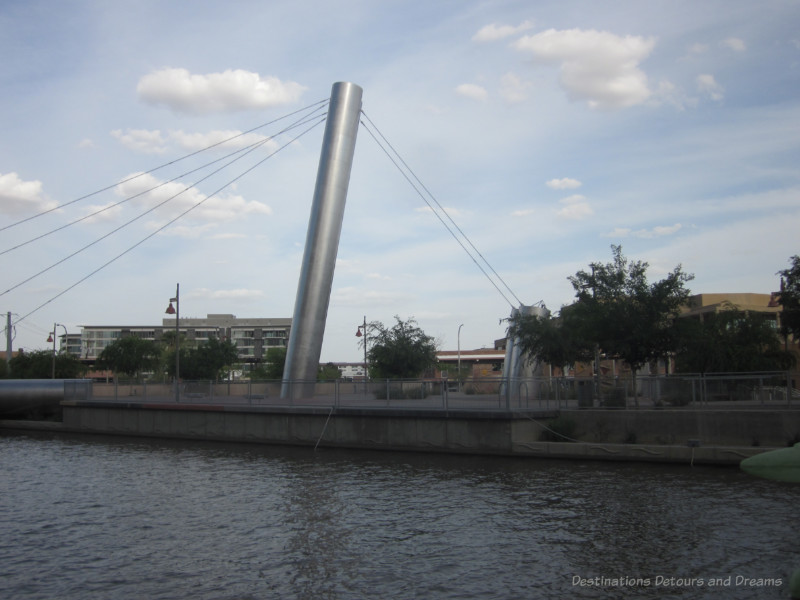 The Soleri pedestrian bridge was designed by Paolo Soleri. Two sets of pylons create a solar calendar. At each solar noon, light coming through the six inch gap between the pylons produces a shadow, the length of which varies depending on the time of year. At summer solstice, when the sun is highest in the sky, there is no shadow.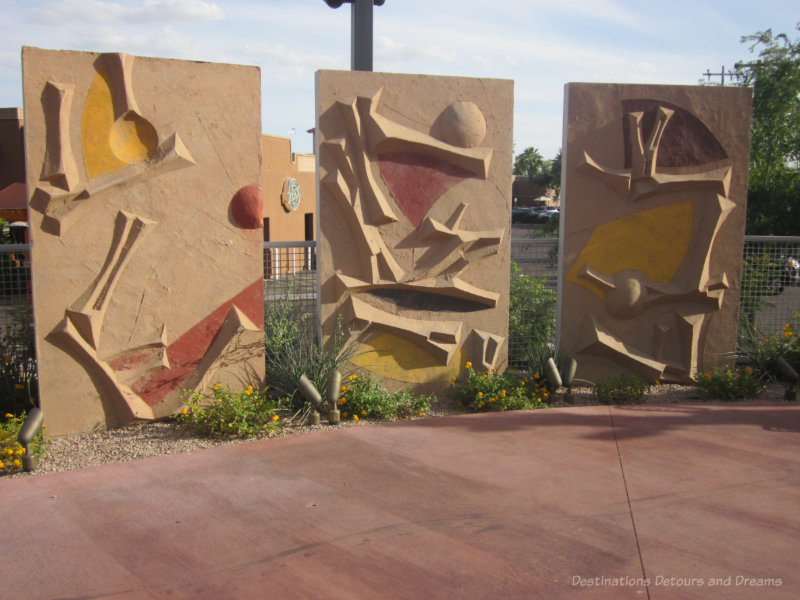 Shopping and Art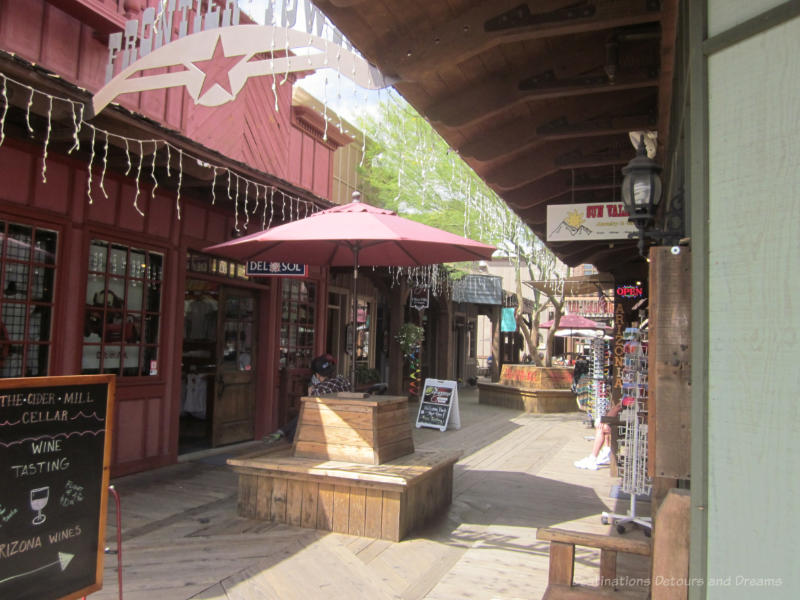 Old Town Scottsdale contains designer boutiques, souvenir shops, art galleries, and stores selling native jewelry and authentic southwestern furniture, all within walking distance of each other. The 5th Avenue Shopping District, the original arts and crafts area, now home to restaurants, nightclubs, and shops. In the Art District, located in the heart of Old Town along Main Street and Marshall Way, you'll find gallery upon gallery offering a wide variety of fine art. Every Thursday galleries, which usually close at 6 pm, re-open from 7 to 9 pm for Scottdale's Artwalk.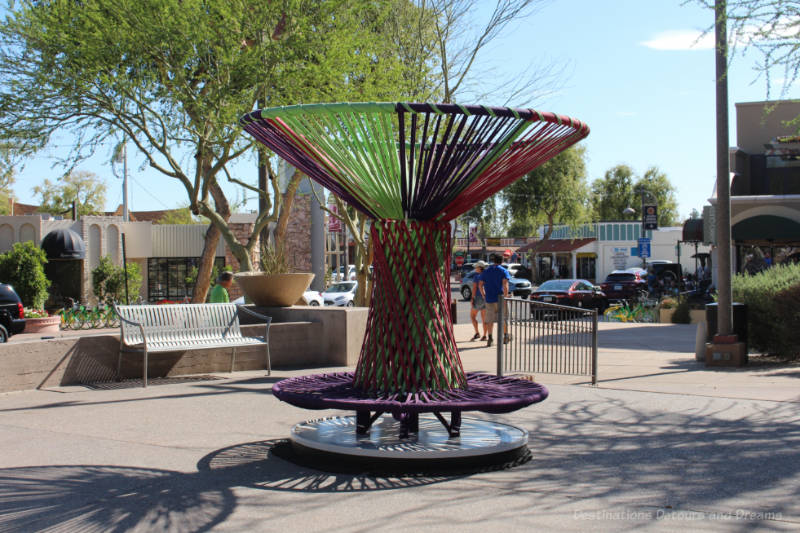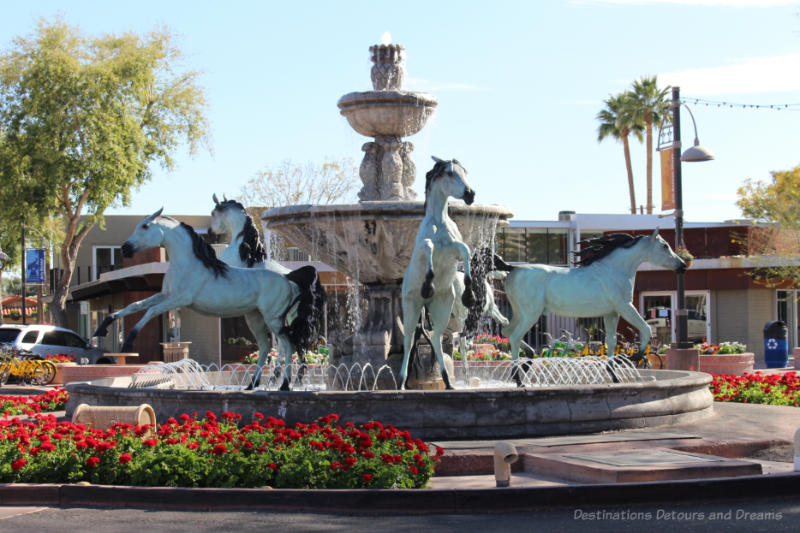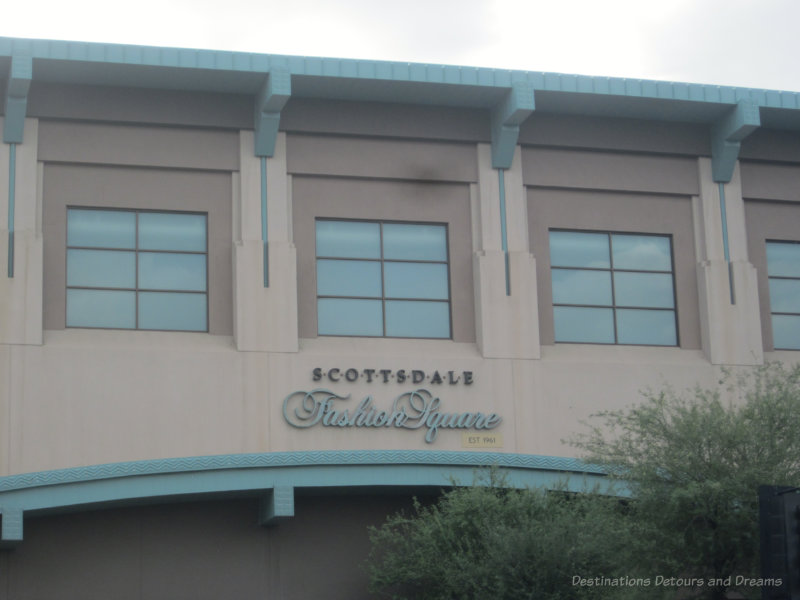 Beyond Old Town
From late December through March, two additional trolleys run from Fashion Square, allowing you to explore further. The Scottsdale Day Tripper travels north along North Scottsdale Road. The Paradise Valley Resort Trolley goes into the luxury resorts west of Fashion Square.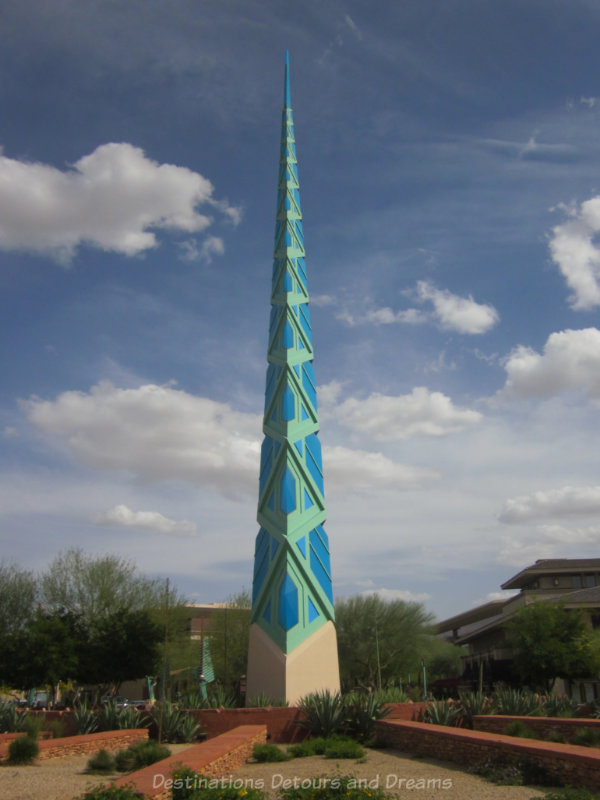 You can find the Scottsdale Trolley map and schedule here.
Never miss a story. Sign up for Destinations Detours and Dreams free monthly e-newsletter and receive behind-the-scenes information and sneak peeks ahead.
PIN IT