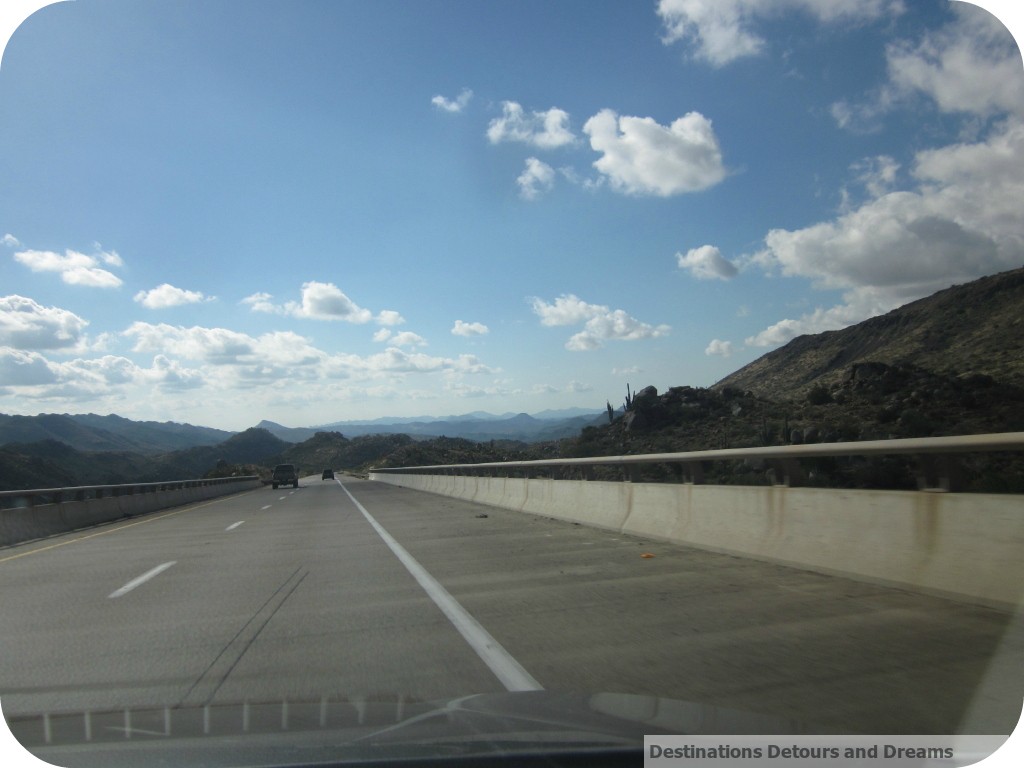 A light-hearted look things learned during a multi-day car trip
A friend claims a day isn't wasted if you learned at least one thing. Other than getting you closer to your destination, several long days of driving may feel like wasted time. But if I look at what I learned on a recent three and a half days on the road and use my friend's definition, the time wasn't wasted at all.
♦  It is not a good idea to inadvertently put the SIM card into your smart phone without the tray it sits in. It will not work and unless you have tiny, tiny tweezers you will not be able to extract it yourself.
♦  Best Buy's Geek Squad are helpful in above situation. And they don't make you feel like an idiot. (It's possible they laugh behind the counter after you've left.)
♦  Take care with any writing you do in the passenger seat of a moving vehicle. It may be illegible later and you may not remember enough to fill in the blanks. I used my time on the road in the passenger seat to read a book I was scheduled to review. I made notes about things which might be relevant for the review. Fortunately, I took enough care with my writing to be able to figure out what most of it was.
♦  Your smart phone works better if you insert the correct SIM card, the one you activated and have a plan for.
♦  Obtaining lots of maps from CAA/AAA may be useful – in my case, nine maps. When weather or other circumstances necessitate a route change, you may have the state map(s) for your new route.
♦ When setting the alarm clock in your hotel room, make sure the volume is set loud enough to hear.
♦  When your route involves turning onto another road/highway amid a circle of routes around a large city, using the map inset for that city rather than relying on the general state map may mean the difference between getting on the right road or not. On the other hand, a forty-five minute scenic, rural drive can be like a peaceful, deep breath amid a day of interstate travel.
♦  Even smart people do stupid things at times. See many of the above lessons.
♦  Ask hotel clerks for dining recommendations. You may learn that the restaurant on the other side of the parking lot is a favourite with hotel patrons and was once featured on Diners, Drive-Ins and Dives. You may get a discount coupon for a nearby restaurant. You may discover a historic and unusual place.
♦  There seem to be fewer things to learn when the road is smooth and the journey easy.
♦  As with most things in life, the journey is more pleasant with a little patience, a sense of humour, and an open mind.
What lessons have you learned on the road?