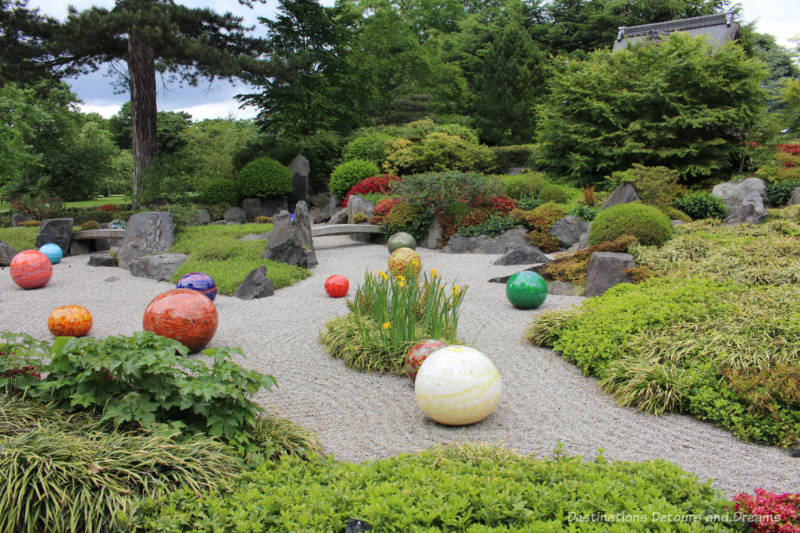 Dale Chihuly's Reflections on Nature exhibition at Kew Gardens in London, England illustrates why gardens make such a perfect setting for his glass art
The sculptures of American glass artist Dale Chihuly are impressive and breath-taking. His unique blown glass works include vases with undulating walls, layered glass panels, long-stemmed flowers, magnificent chandeliers, walls and ceilings of vibrant colour, and grand architectural installations. His works can be found on permanent display in assorted museums and other places around the world, including Chihuly Garden and Glass in Seattle, and several places in Tacoma, Washington, where he grew up. Pieces also appears in special exhibitions in museums and gardens around the world.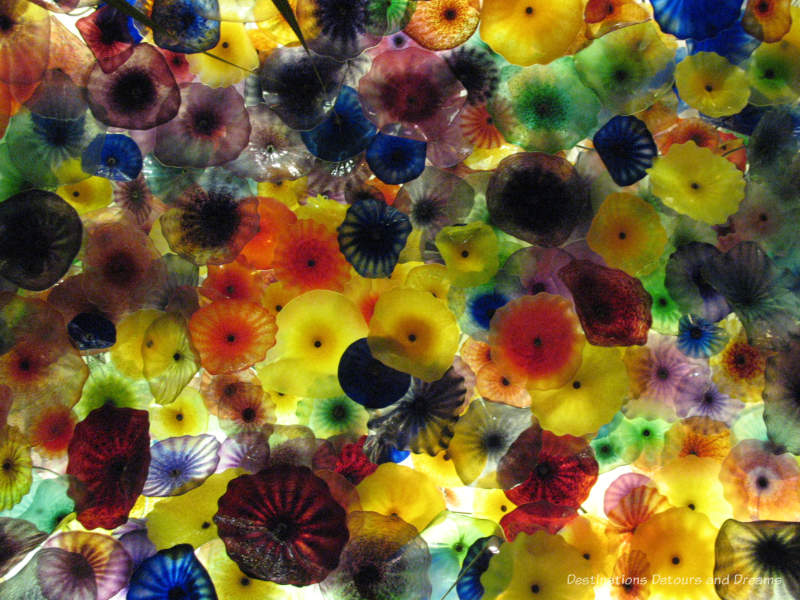 At Chihuly Garden and Glass in Seattle, I watched a short film in which Chihuly talked about his love of nature. He said that nature was the most perfect setting for his art. If you've ever seen one of his exhibitions in a garden, you may agree. In 2019, Kew Gardens in London hosts one of his exhibitions. The Royal Botanical Gardens at Kew were founded in 1759. The original 3 hectares of this UNESCO World Heritage Site has grown to 121 hectares and contains the most comprehensive botanical collection on earth. At Kew, you'll find gardens of various styles, woodlands, and conservatories. The 32 pieces in Chihuly's Reflections on Nature exhibit are found in various places throughout the garden.
Dale Chihuly was born in Tacoma, Washington in 1941. He became interested in glass while studying interior design at the University of Washington and continued studies at the University of Wisconsin, the Rhode Island School of Design where he established their glass program, and at the Veneni glass factory in Venice. His multidisciplinary team approach became particularly important after he lost sight in his left eye following a car accident. Three years later he dislocated his right shoulder in a body-surfing accident. He now relies on other artists to do the arduous work of glass-blowing for his designs.
Chihuly called glass the most magical of materials because of the way it transmits light. He works with light to enhance his pieces. His pieces are indeed magical.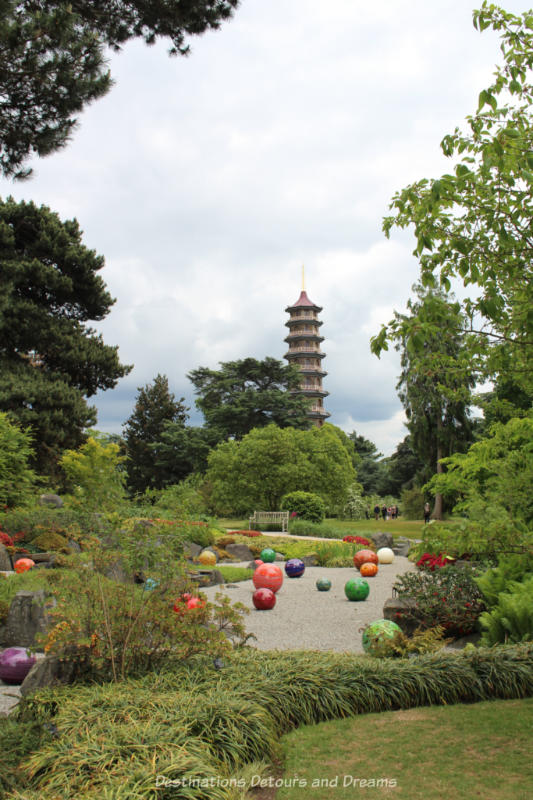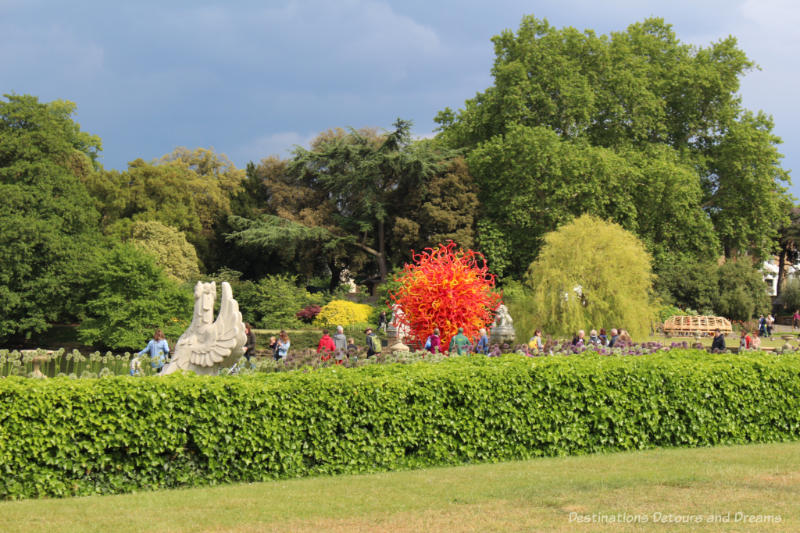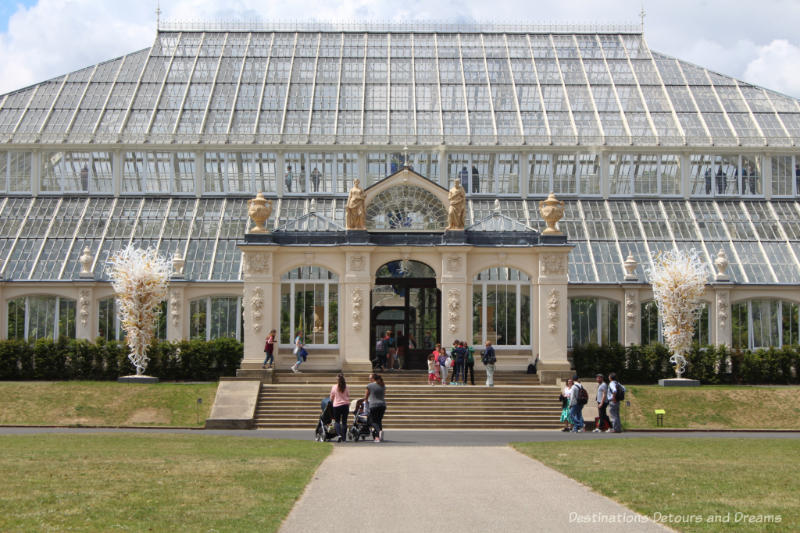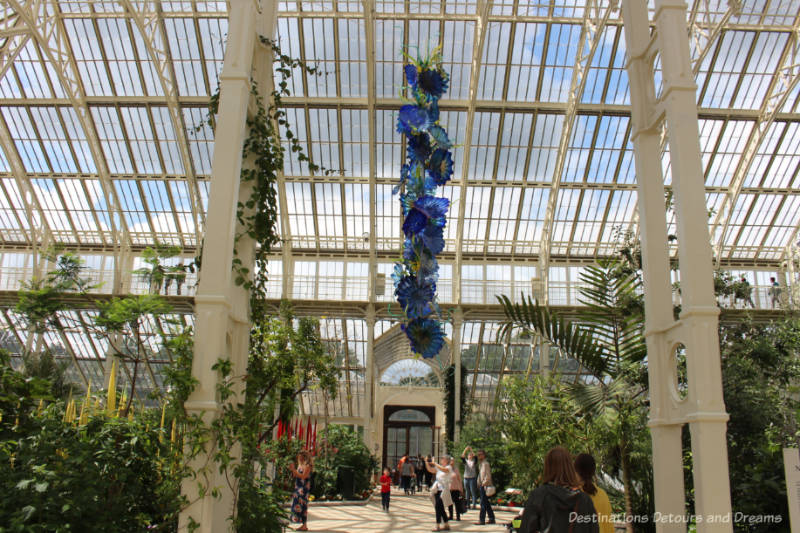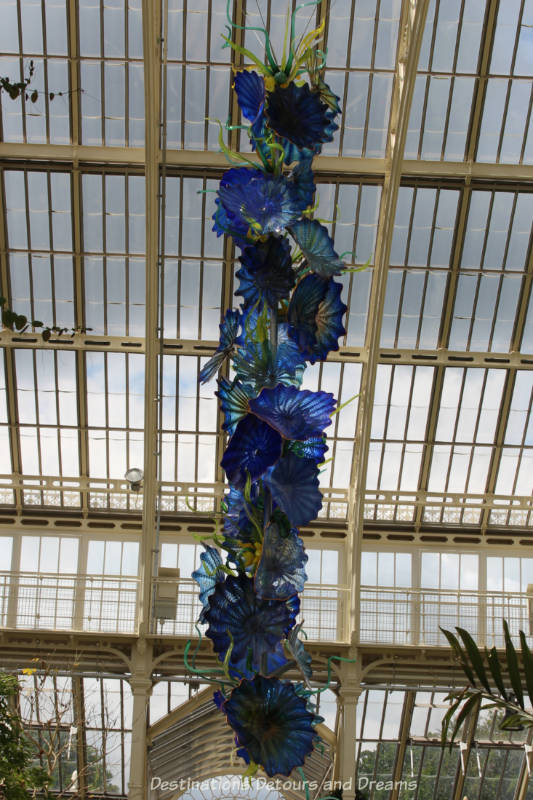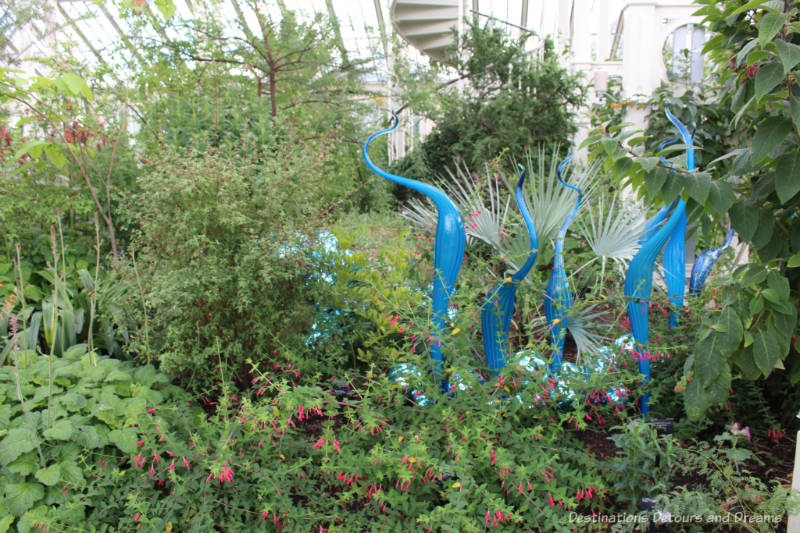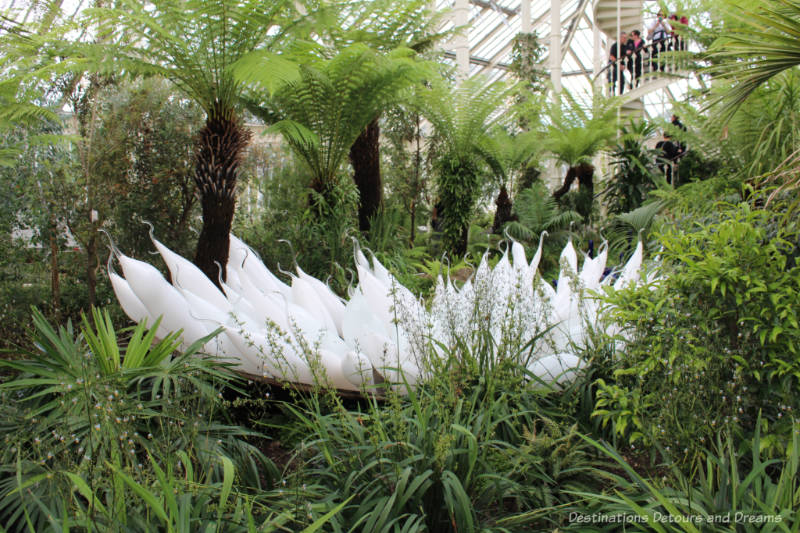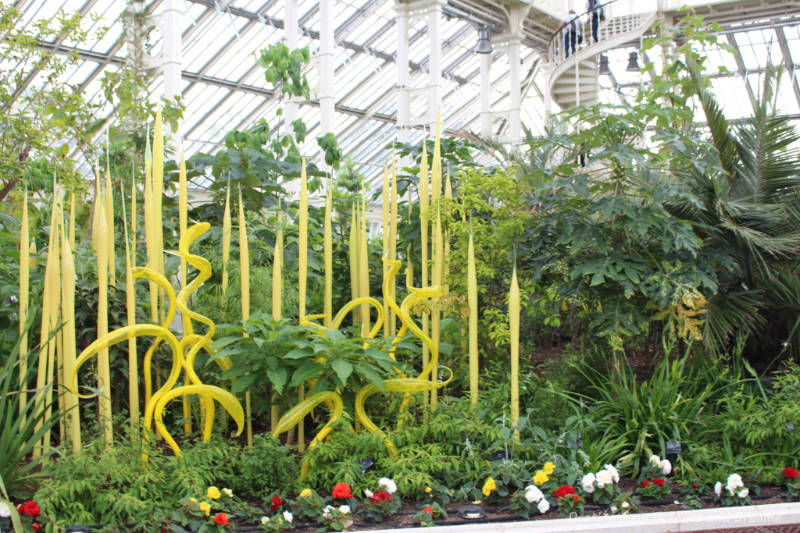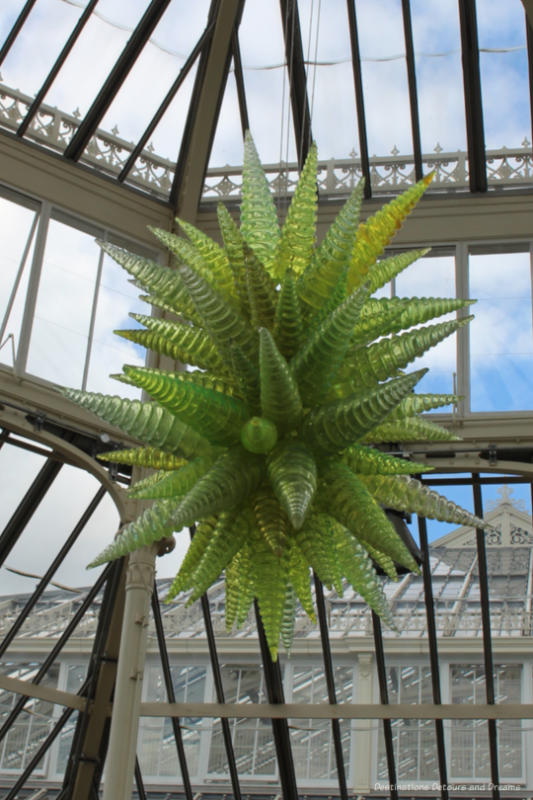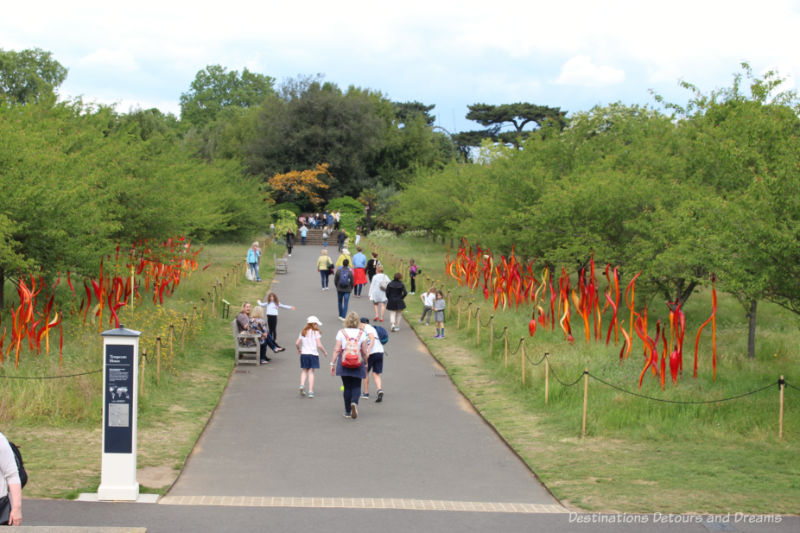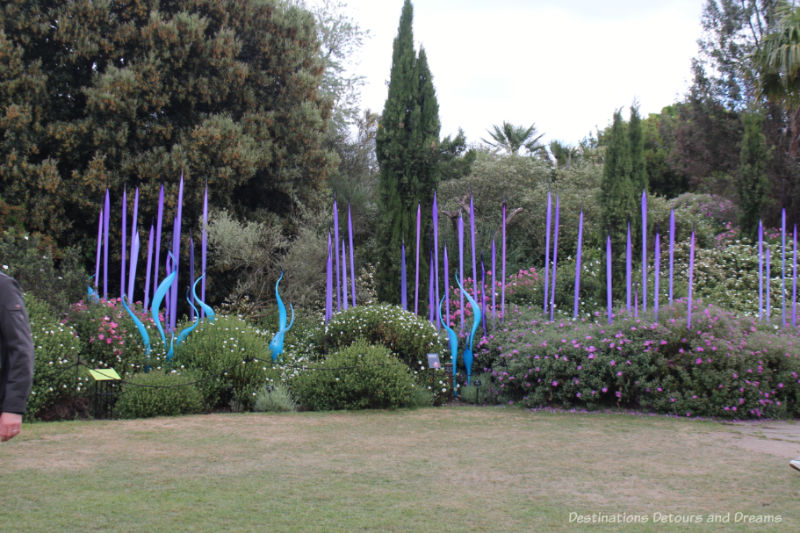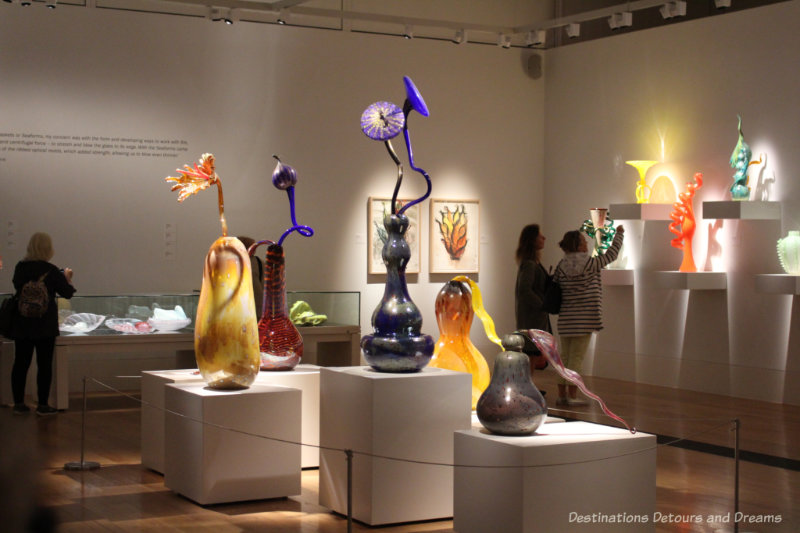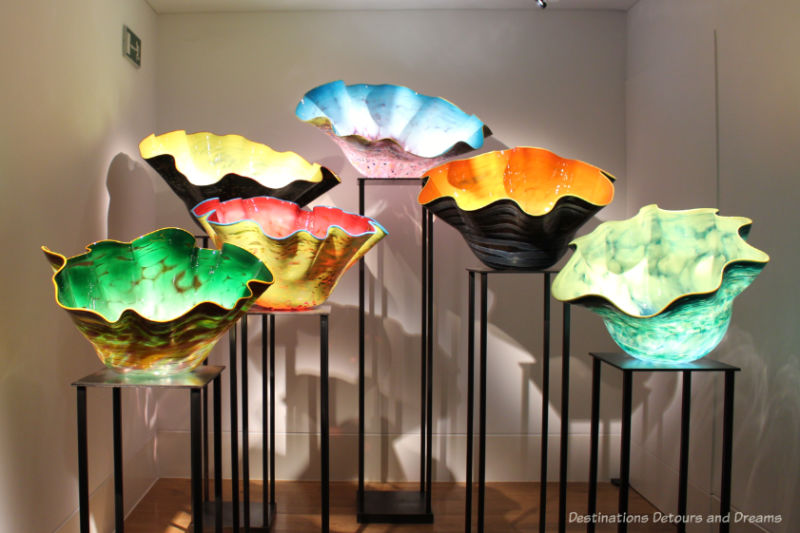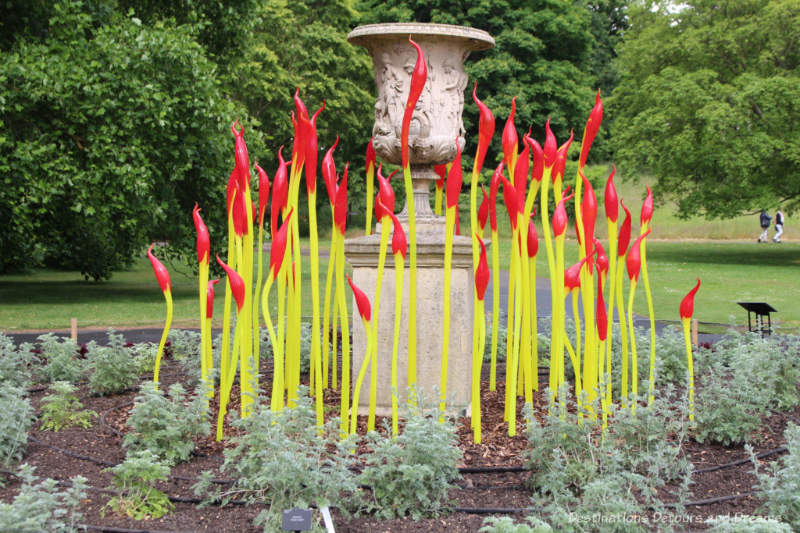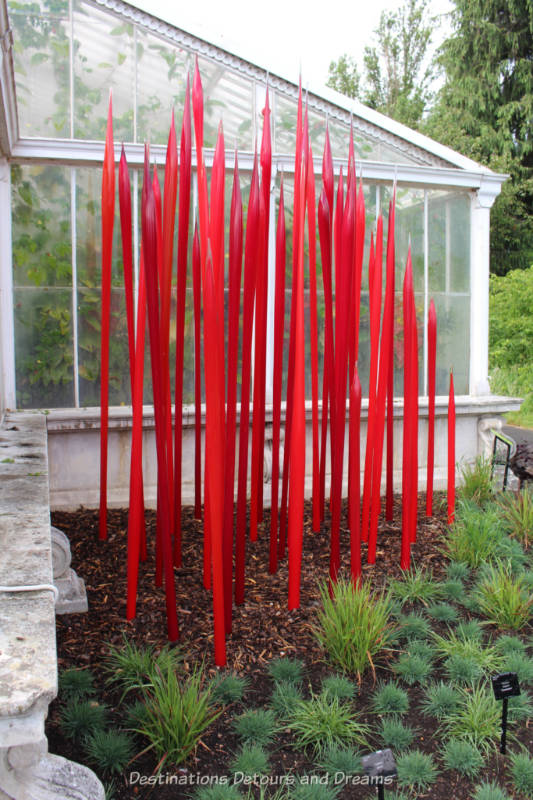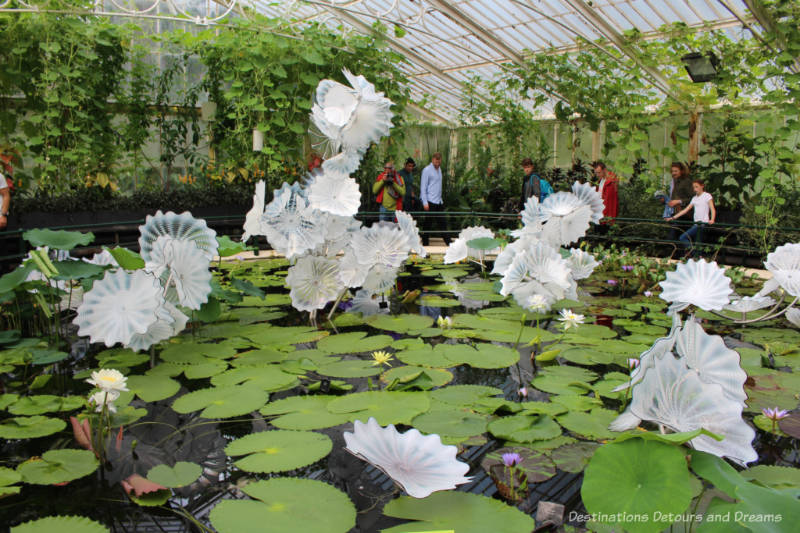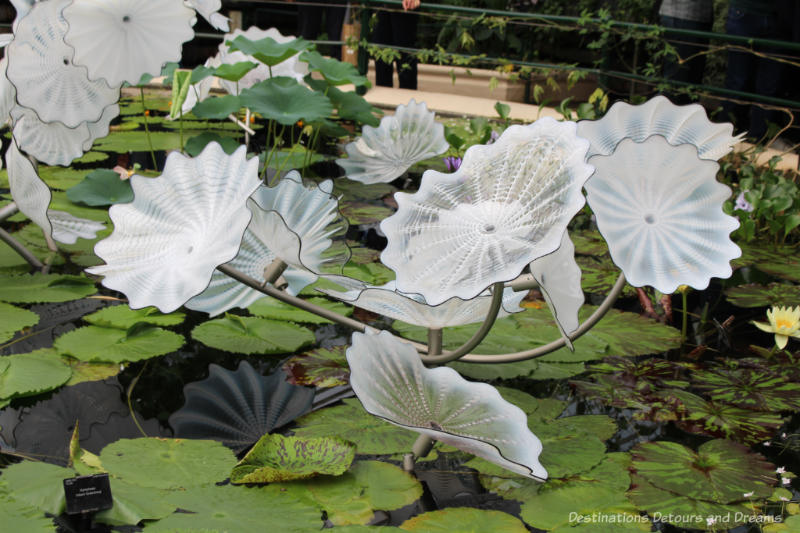 The Chihuly exhibition at Kew Gardens runs until October 27, 2019. For information on other current and upcoming Chihuly exhibitions go to the Chihuly Exhibitions page of his website.
Never miss a story. Sign up for Destinations Detours and Dreams free monthly e-newsletter and receive behind-the-scenes information and sneak peaks ahead.
PIN FOR LATER