Arizona-Sonoran Desert Museum: Fusion Experience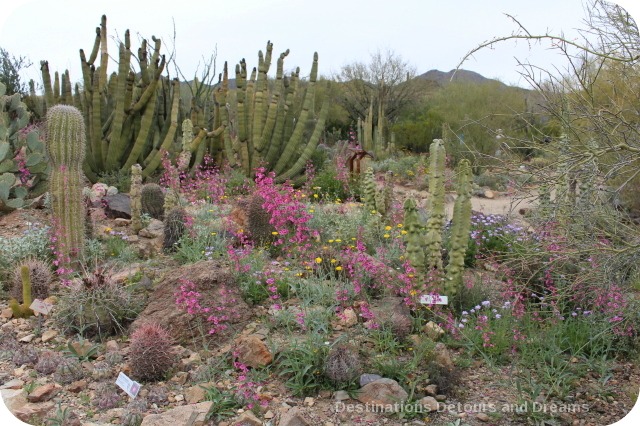 Discovering the Sonoran Desert at one of Tucson's top attractions
(Last updated November 2020)
Containing a zoo, a botanical garden, a natural history museum, an aquarium and two miles of walking paths through desert landscape, the Arizona-Sonoran Desert Museum provides a broad look at the geography and natural history of the Arizona Sonoran Desert.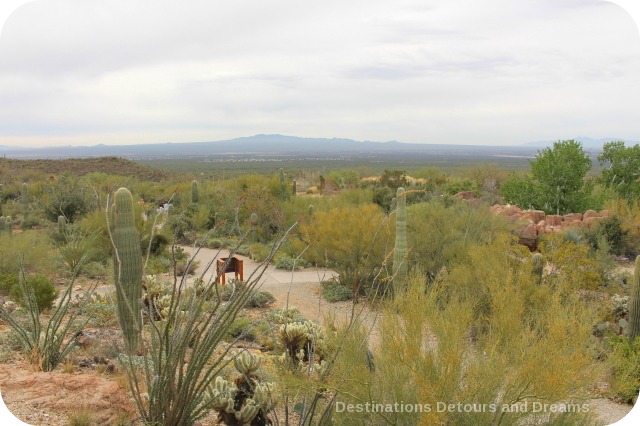 The Sonoran Desert lies within the Basin and Range Province, an area of north-south elevated mountains formed by faulting. As basins sank they were filled with sediment eroded from the surrounding mountains. The Museum overlooks one of the these basins, the Avra Valley.
A variety of exhibits provide information on the desert from prehistoric times and on. There are many interactive exhibits for children to engage with.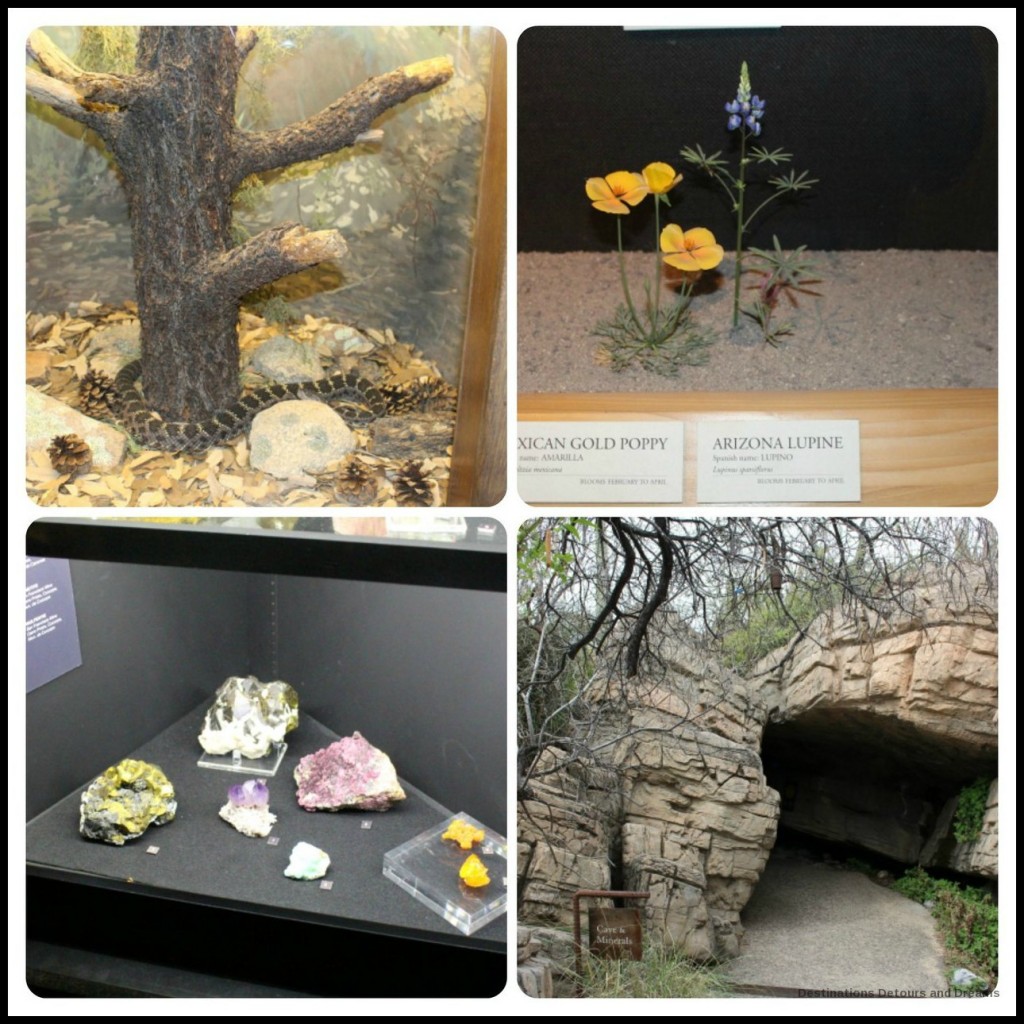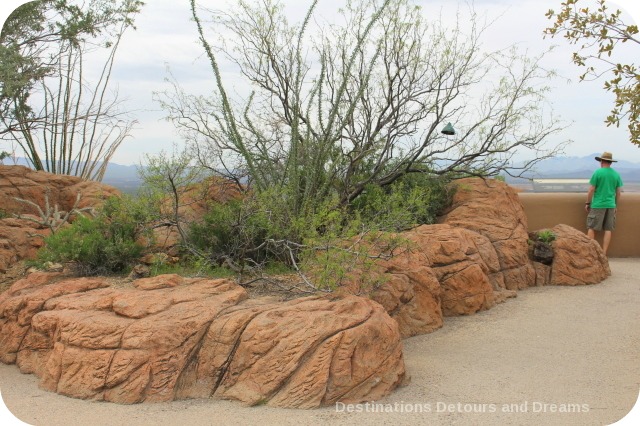 85% of the museum is outside. The front section has winding paths through natural vegetation with man-made rock formations which look very much like the rock in the area. This section is wheel-chair accessible. The Desert Loop trail is a more rugged hiking experience, a half-mile loop, downhill on the way in and uphill on the way back.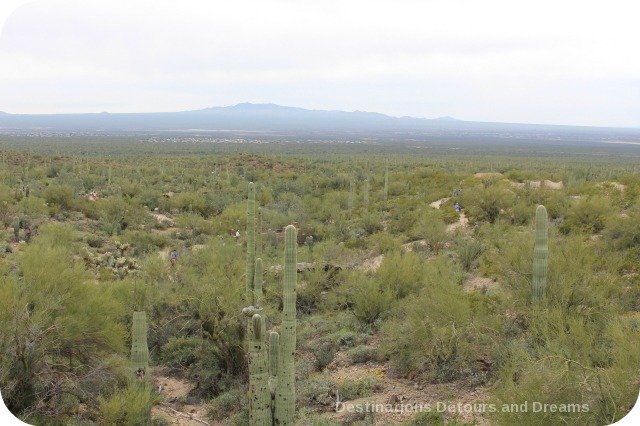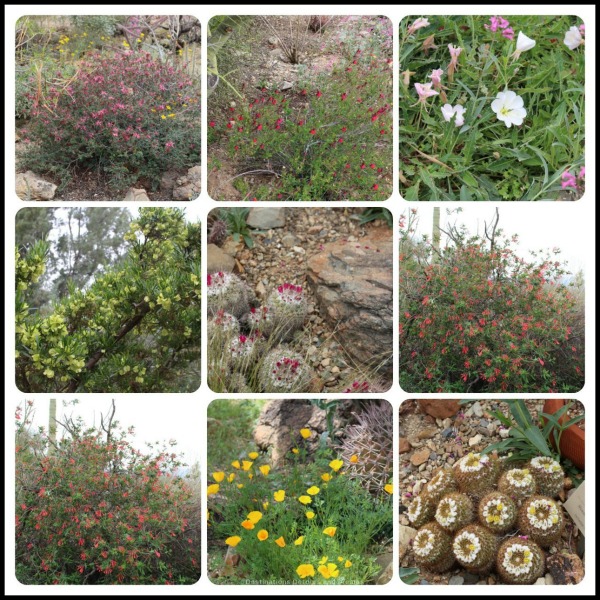 The main trail takes you past several gardens, zoo enclosures, a hummingbird aviary, a riparian corridor, a walk-in aviary and more. I love desert plants, so the gardens were my favourite part.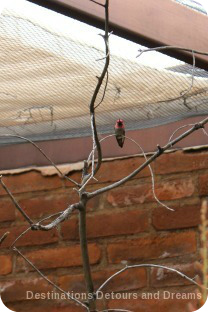 I also love hummingbirds but found the hummingbird aviary a bit disappointing. It was very crowded and the hummingbirds were elusive. I have a better view of hummingbirds coming to feed from the feeder on our patio, although not as much variety.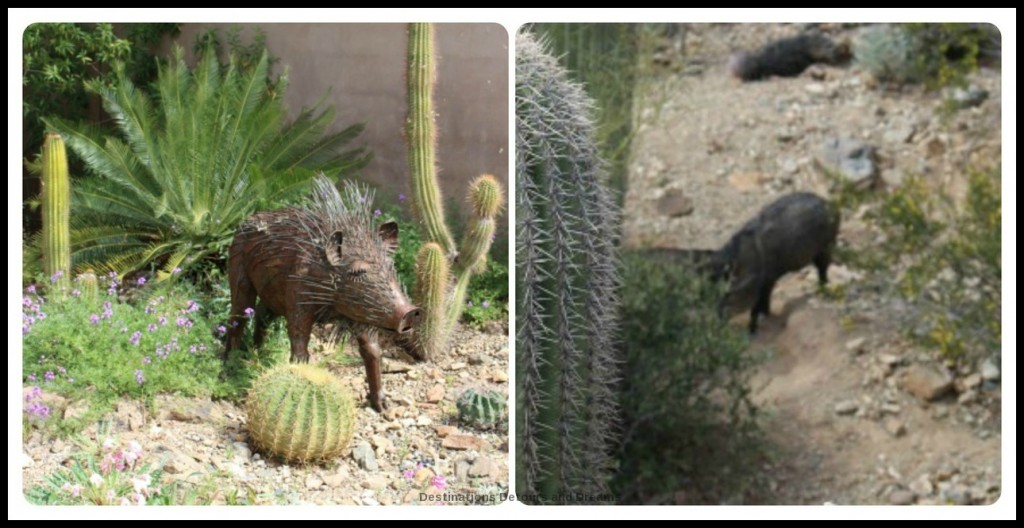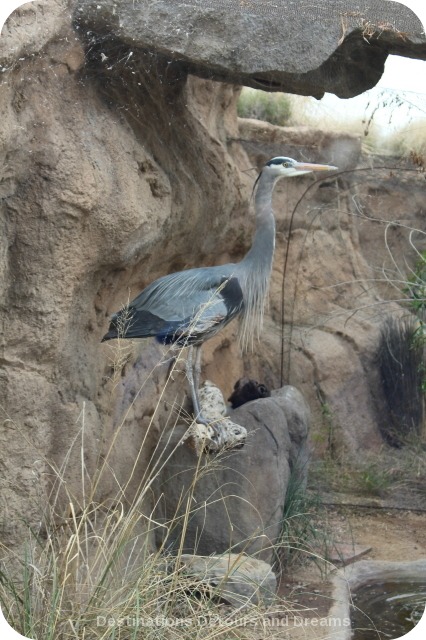 The heron in the above photograph was found hurt in Seattle when it was very young. A bald eagle had scooped it from its nest. Something had startled the eagle and it dropped the heron before the heron became the eagle's dinner. Veterinarians and rehabilitative staff at a wildlife refuge repaired the heron's broken wing, leg and toe, but it became apparent the heron would never fly. It has had a home at the museum ever since.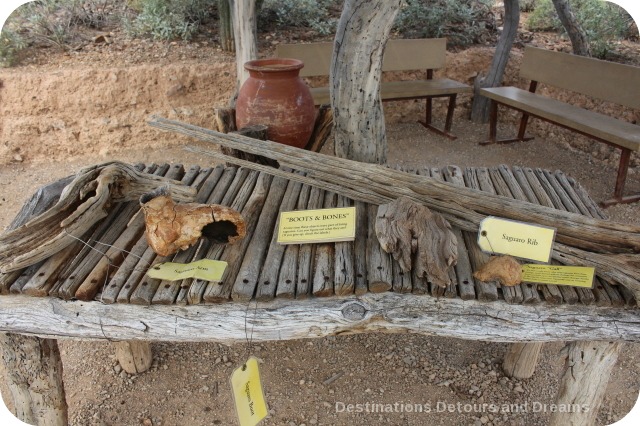 Even though I had read about the museum before I visited, I was surprised by it. I hadn't expected it to cover as many topics as it did and have the number of interpretative displays it had. The website says you need at least two hours for a visit. I agree and would say you really need more than that.
The museum has a casual food court and a coffee bar. A restaurant featuring regional southwest cuisine and an ice cream bar are open seasonally.
I noted sunscreen dispensers in the washrooms, a useful amenity given that much of the museum is outdoors under what can be a very hot sun. 
If you enjoyed this post, sign up for Destinations Detours and Dreams monthly e-newsletter. Get behind the scenes information and sneak peeks ahead in addition to a recap of the month's posts.  
PIN IT