Matanzas Creek Winery Zen-Inspired Oasis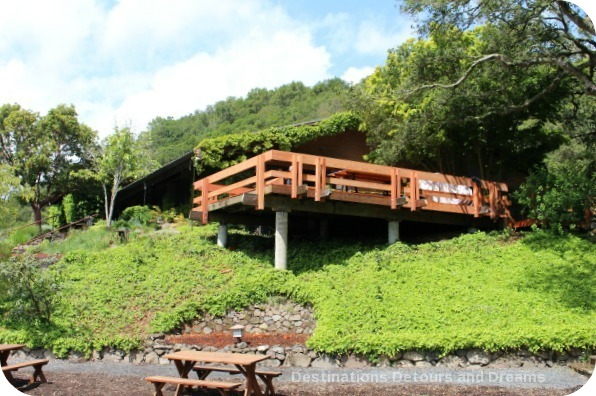 A visit to Matanzas Creek Winery and their gardens in Bennett Valley
near Santa Rosa, Sonoma County, California
With more than 425 wineries in Sonoma County it is difficult to choose which one(s) to visit. I selected Matanzas Creek Winery because of their garden areas and what they describe as Zen tranquility.
The winery was established in 1977. Matanzas Creek Estate and Vineyard is located up a hill in the picturesque Bennett Valley. In the early 1990's, when the winery prepared to open their tasting room, owners Bill and Sandra MacIver hired Mendocino landscape architect Gary Ratway. Over time he has created the gardens we see today. They were designed to complement, not compete, with the landscape around them.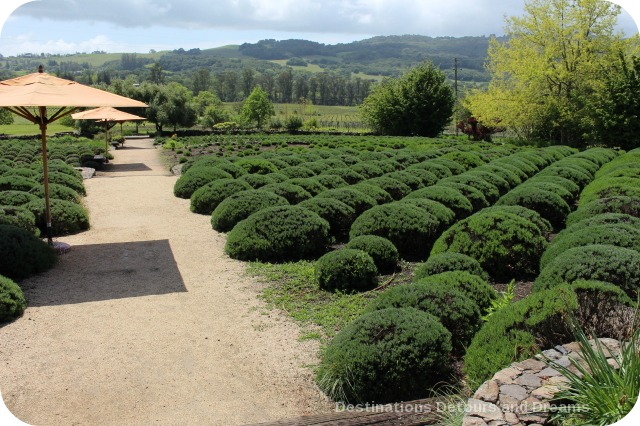 As we drove up the lane into the estate the first garden visible was the lavender garden. Planted in 1991, the field contains the largest planting of lavender in northern California. I visited in spring before lavender's blooming season. I can imagine how stunning this field must be when it bursts with purple flowers in June. The lavender is harvested at its peak, dried, and used to make a number of handcrafted items in the Estate Grown Lavender product line. The profit from the lavender items is used to maintain the gardens.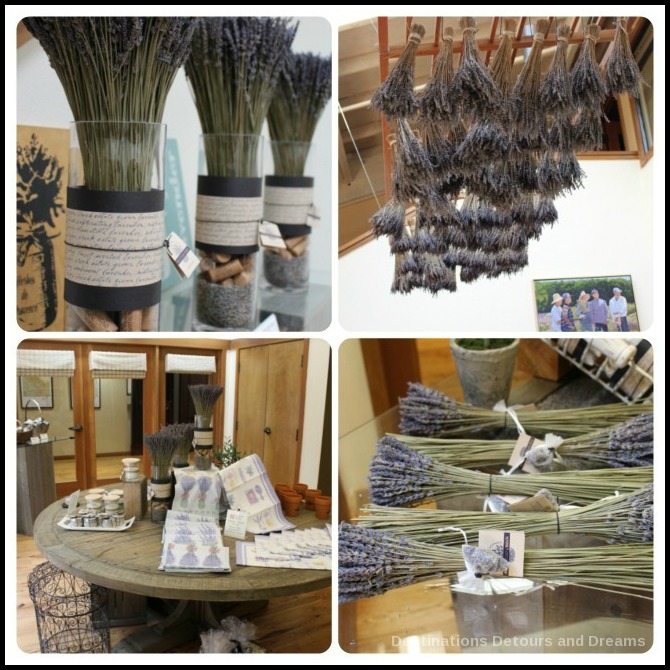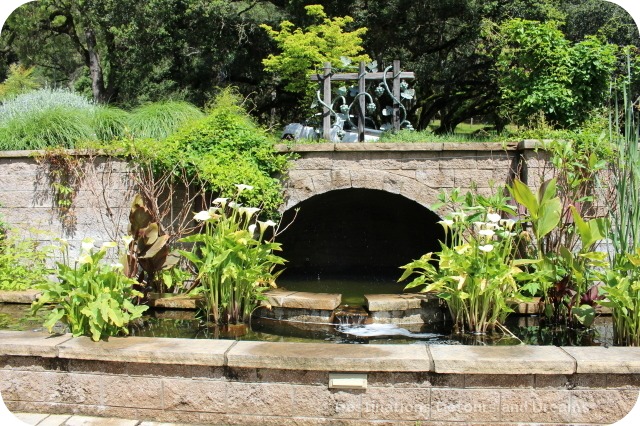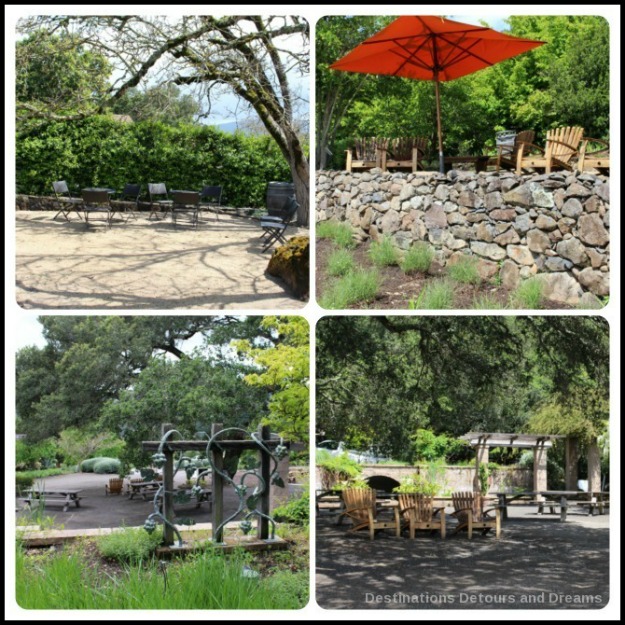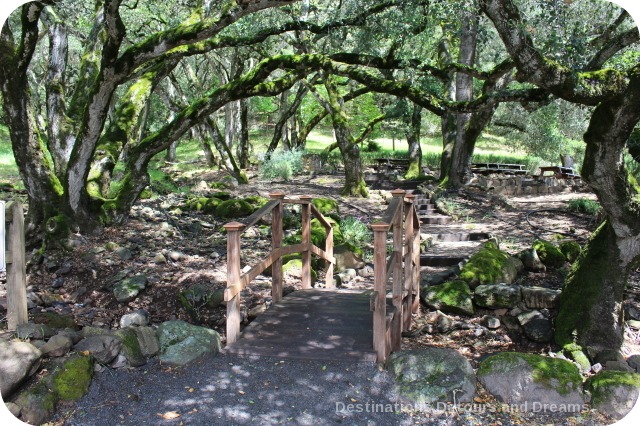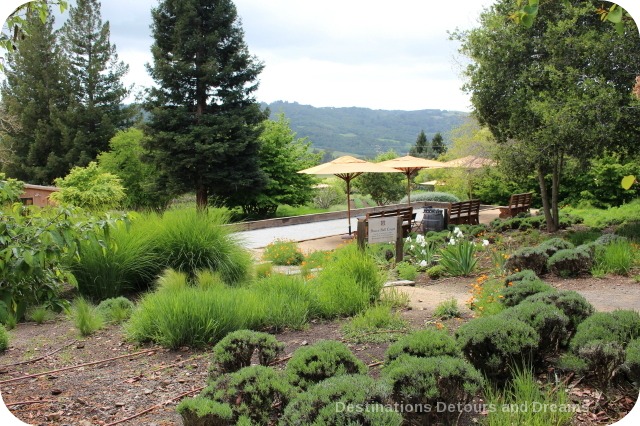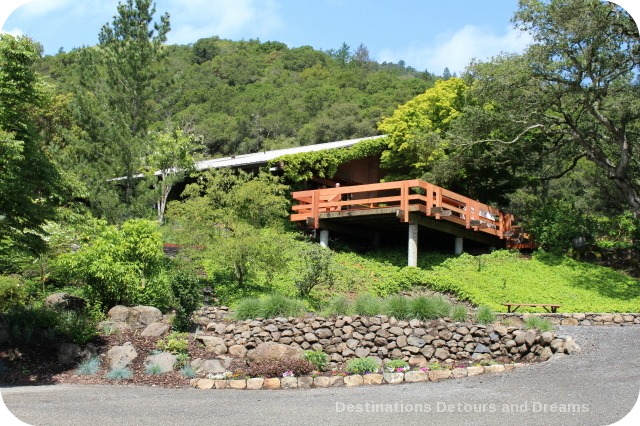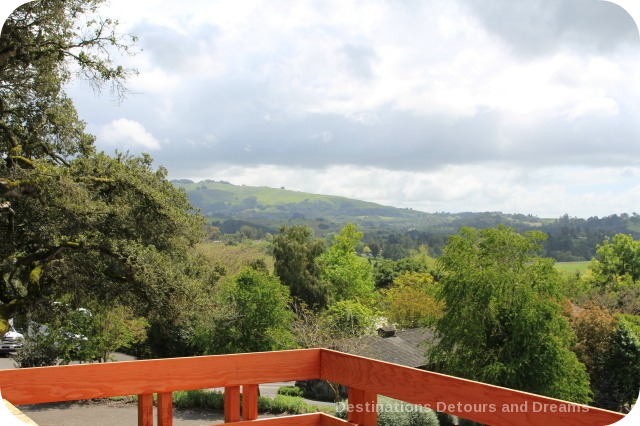 The tasting room was designed to feel like a child's tree house – high, shady, cool, with a view of the valley. But what about the wines? The winery has six other vineyards in Sonoma County to take advantage of diverse climates and geographies to create Sauvignon Blanc, Chardonnay and Merlot wines. Marcia Monahan-Torres has been the winemaker since 2012. A native of Chile, she is deeply involved in the farming of the vineyards and combines modern and traditional methods in her winemaking.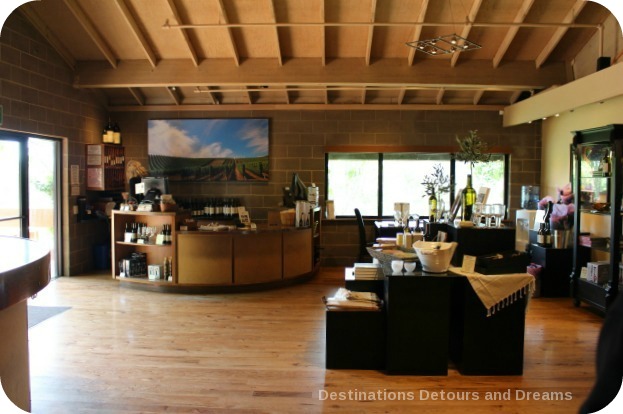 Matanzas Creek Winery is part of the Jackson Family Wines Collection. I had been at one of the other wineries in that family, La Crema, prior to visiting Matanzas Creek. La Crema wines are creamy and buttery. The people at the tasting room told me that in comparison Matanzas Creek wines were newer and oakier. I found that to be true.
There were a total of 14 wines on the tasting menu. I sampled six: 2014 Sauvignon Blanc Knights Valley Helena Bench Vineyard, 2014 Sauvignon Blanc Bennett, 2014 Chardonnay Bennett Valley, 2014 Pinot Noir Bennett Valley, 2012 Merlot Alexander Valley, and 2012 Malbec/Cabernet Franc. I preferred the Bennett Valley Sauvignon Blanc to the Knights Valley because it was softer and fruitier. I usually prefer reds and that was the case here as well, with the Malbec/Cabernet Franc being a favourite. (Side note: I am usually a red wine drinker, but my time in Sonoma County renewed an appreciation for white wines.) Everyone's tastes are different – you may have other preferences.
The store area at Matanzas Creek Winery is so attractive and filled with interesting items (lavender and more), it is next to impossible to leave without buying something. I couldn't resist a set of lavender cooking rubs and a lavender lip balm. For me though, the highlight of this winery remains its garden. They invite you to linger and slow down.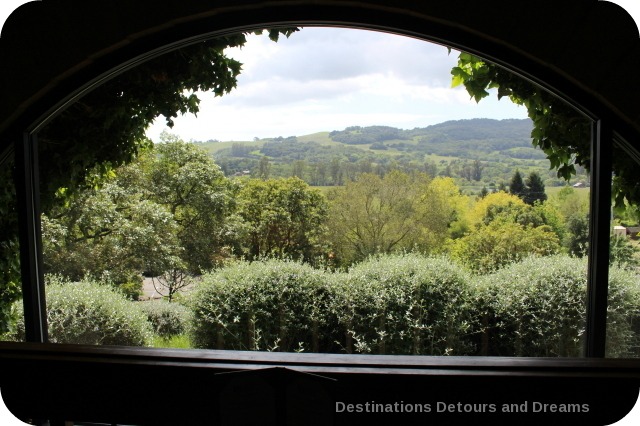 PIN IT