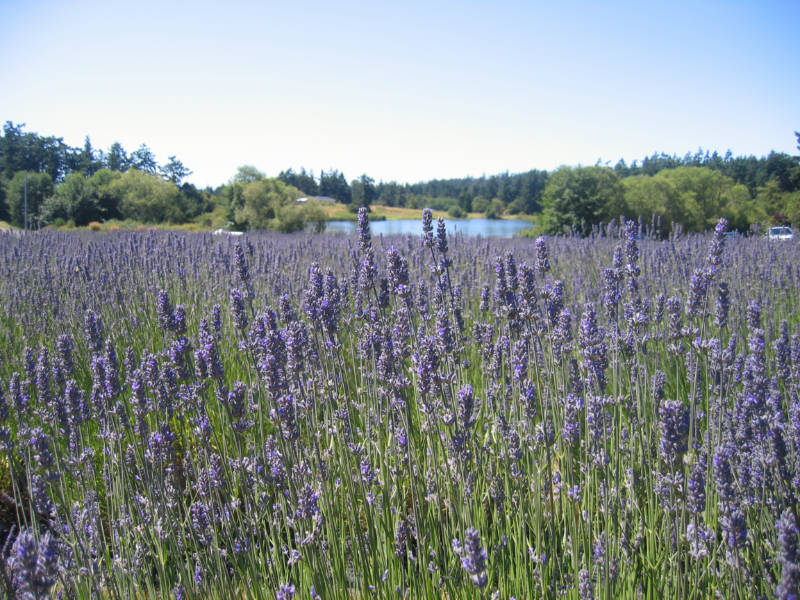 Virtual cook-along with Chef Tim Payne of Coho Restaurants using lavender from Pelindaba Lavender Farm, one of the many culinary attractions of San Juan Islands in Washington State, U.S.A
There is much to appeal to visitors on San Juan Islands in the U.S. state of Washington. Culinary experiences are among those attractions. Lonely Planet once called the San Juan Islands "the gourmet archipelago." This past week I attended a virtual culinary tour and cook-along hosted by San Juan Islands Visitor Bureau. In addition to getting a glimpse into San Juan Islands culinary offerings, I learned about cooking with lavender as Chef Tim Payne of Coho Restaurant demonstrated several recipes using culinary lavender from Pelindaba Lavender Farm.
I have not yet visited San Juan Islands. They have been on my radar and had a pandemic not happened I suspect I would have visited by now. My brief virtual visit has intensified my interest.
San Juan Islands are located in the heart of the Salish Sea, north of Seattle, Washington, east of Victoria, British Columbia, Canada, and south of Vancouver, British Columbia, Canada. There are 172 named islands and reefs in San Juan County. The three largest and most populous are San Juan Island, Orcas Island, and Lopez Island. The islands can be reached only by ferry or float plane. There are no bridges between the islands.
The appeal and attractions of the San Juan Islands include a mellow vibe, scenic landscapes, wildlife viewing (orca whales, humpback whales, minkes, gray whales, and sea lions all live in the surrounding sea), art galleries, theatre performances, historic harbours and parks, kayaking, fishing, horseback riding, bicycling, ziplining, boating, hiking, and culinary adventures that include first-class dining and a range of farm-to-fork experiences.
On the islands, you'll find farm tours, farmers' markets, and self-serve farm stands. Highly-skilled chefs make use of local ingredients from both the land and the sea. Many restaurants have their own organic gardens. Others partner with local farms. Living sustainably is part of the islands' ethos. The surrounding sea provides a variety of seafood, including wild-caught salmon and crab. Shellfish farms raise oysters and clams. There are wineries on all three main islands. Fruit from heritage trees (primarily pear, fig, plum, and apple) is used to create preserves, cider, apple brandy, and craft gin. Grass-fed lamb and Mangalitsa hogs are raised on the islands.
Other unique local island flavours include goat cheese made in small batches by a few creameries, small crops of grains baked into local breads, seaweed, sea salt, hops, and lavender. It is the lavender that is the focus of this post.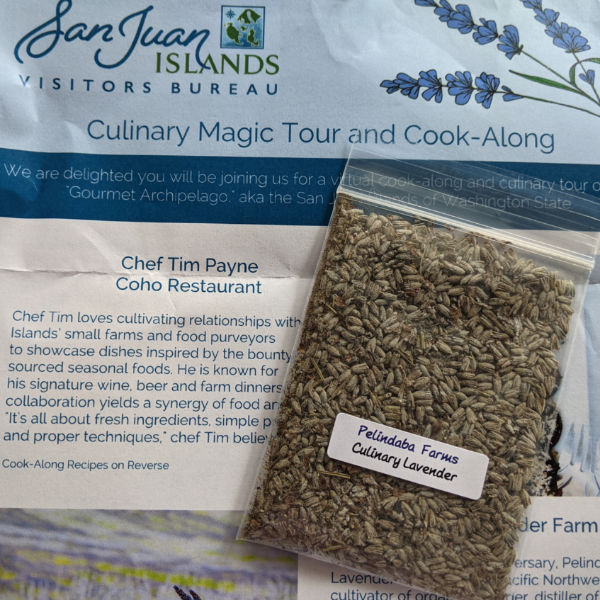 Pelindaba Lavender Farms on San Juan Island has been growing certified organic lavender and creating lavender products for almost 20 years. If you've ever seen a field of lavender in bloom, you can appreciate the beautiful brilliant blaze of purple. If you've been anywhere near a blooming lavender field, you'll know its sweet scent. A whiff of that floral scent greeted me when I opened the envelop containing the Pelindaba culinary lavender I'd been sent ahead of the virtual cook-along.
What exactly is culinary lavender? It is not so much the variety of lavender that defines culinary lavender, but when it is harvested. Culinary lavender is harvested early in the flowering season when just a handful of flowers have opened up on the flower head. Essential oils build up in the buds over time. Buds harvested later in the season have wonderfully aromatic qualities that can be used for other purposes, but the oils drown out the delicate flavour for culinary purposes and create a bitter taste.
Although a number of lavender varieties can be used for culinary purposes, Pelindaba Lavender Farm has found that most varieties of intermedia and angustifolia work well. At the farm, they prefer the species intermedia and its "Provence" variety in particular. If you are unsure if your lavender is suitable for cooking, squeeze a few buds between your finger. If they have only a mild fragrance, they are probably suitable. The essential oils are not large enough to negatively affect flavour. If there is an extremely strong fragrance, use the lavender for other purposes.
Pelindaba Lavender Farm harvests culinary lavender early to mid-July, depending on the weather conditions in any given year. In addition to offering the dried culinary lavender herb for sale, they use the lavender to flavour a number of other edible products, including cookies, chocolate, sauces, honey, chutney, tea, vinegar, mustard, and salt.
Not all of the lavender at Pelindaba is harvested in early July. You'll find fields of purple or partial purple through to September as they continue to harvest for the many other products they produce: skin care products, aromatherapy items, cleaning products, candles, fragrances, sachets, and more. The essential oils are the most potent at the end of August and early September.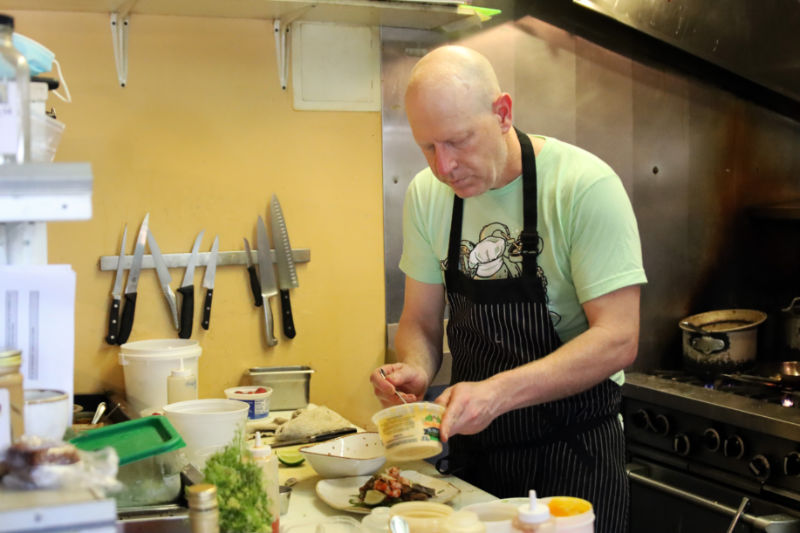 Culinary lavender can be used in sweet or savoury dishes. In the virtual cook-along, Tim Payne of Coho Restaurant provided a few recipes and showed us to prepare them. Coho Restaurant serves island grown Pacific cuisine with a Mediterranean flair with menus developed around the seasonality of fresh ingredients. Tim Payne grew up on a farm and worked in several farm-to-table restaurants in Colorado before relocating to San Juan Island.
The recipes Payne featured were Laventini Cocktail, Stuffed Baby Mushrooms with Lavender and Chevre, and Lavender Chantilly Cream. We were also given a bonus recipe: Blueberry Lavender Shrub. Payne said one of his favourite uses for lavender is as a rub for spicing lamb and pork.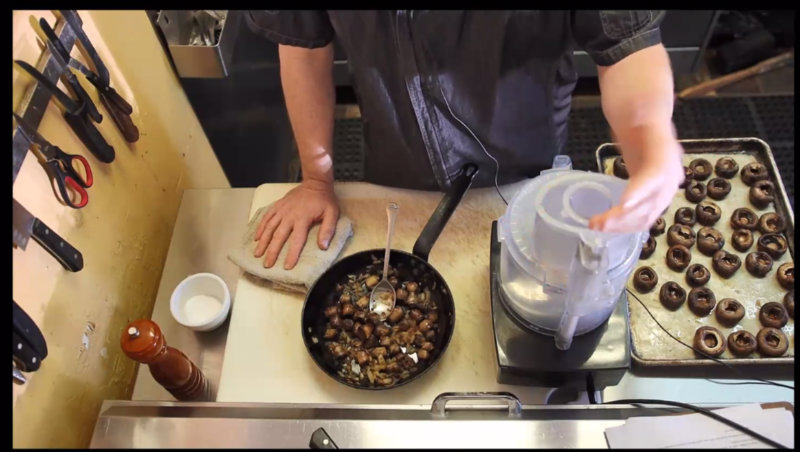 Lavender Sugar and Lavender Simple Syrup
Lavender sugar can be used as a replacement for regular sugar or to create lavender syrup. Lavender sugar is one of the ingredients in the Lavender Chantilly Cream recipe Payne demonstrated.
Lavender simple syrup can be used to add flavouring in many ways. It is one of the ingredients in the Laventini Cocktail recipe. The syrup can also be added to iced team, lemonade, or sparkling water for a non-alcoholic beverage. Once made, the syrup will keep in the fridge a long time.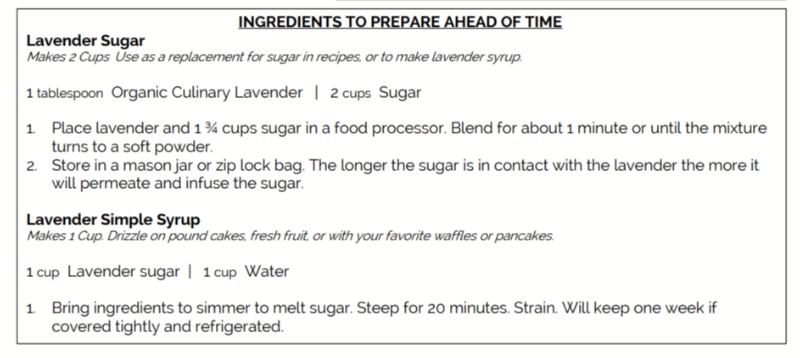 Lavender Recipes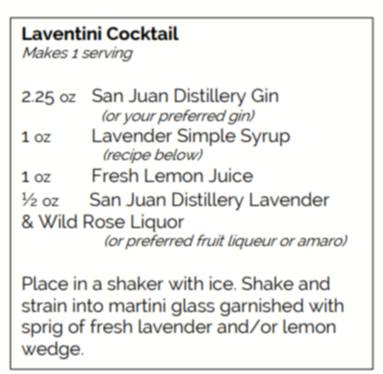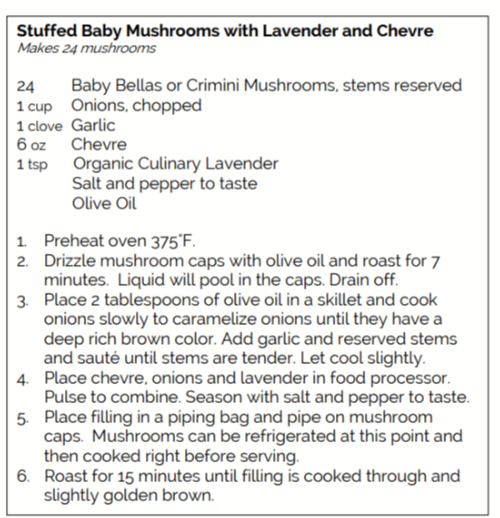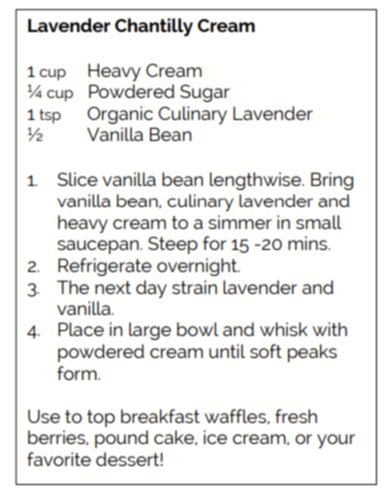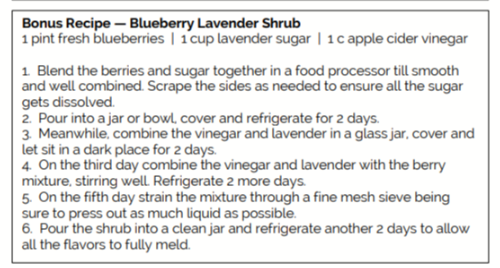 Click here for a printable, downloadable version of the recipes. You can find more lavender recipes on Pelindaba Lavender Farm's webpage. A recorded version of the virtual cook-along is available on the San Juan Islands Tourist Bureau Youtube channel. For more information about visiting San Juan Islands, see the San Juan Islands Visitor Bureau.
Thanks to San Juan Islands Visitors Bureau, Pelindaba Farms, and Coho Restaurant for inviting me to this event.
Never miss a story. Sign up for Destinations Detours and Dreams free monthly e-newsletter and receive behind-the-scenes information and sneak peeks ahead.
PIN IT