A Visit To Nonsuch Brewing Taproom In Winnipeg, Manitoba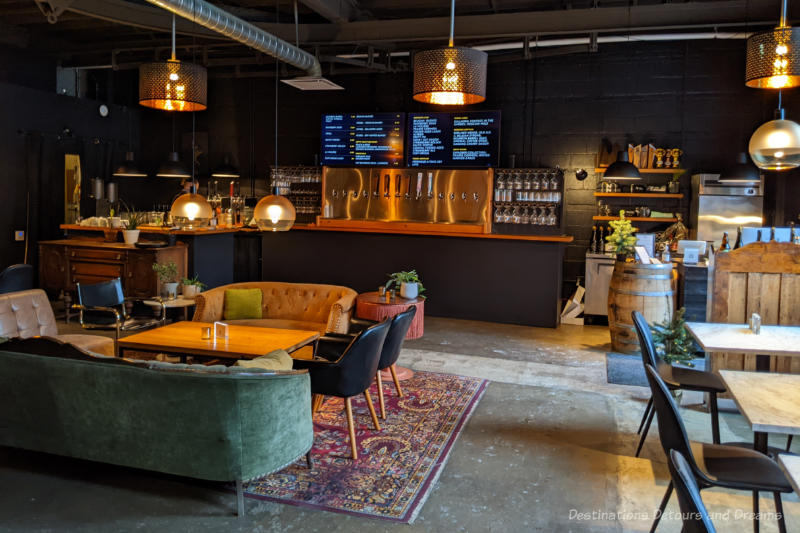 Nonsuch Brewing Co. in Winnipeg, Manitoba, Canada offers Belgian-style beer and tasty food in its centrally-located taproom
The craft beer scene in Winnipeg, Manitoba, Canada, has blossomed over the last decade and I am slowly making my way to visiting the many taprooms. I finally made it to Nonsuch Brewery Co., located in the heart of Winnipeg in the historic East Exchange District.
Nonsuch brews Belgian-style ales. The micro-brewery was founded in 2016 by Mark Borowski, Ty Johnston, Ben Myers, and Matthew Sabourin. Head brewer Mark Borowski got his start as a home brewer. The micro-brewery first brewed its beers out of Barn Hammer Brewing Company's facility. In 2018, it moved into its own space at 125 Pacific Avenue.
Nonsuch shares its name with the first trading ship to reach the Hudson Bay in 1669 and establish Manitoba's trading history. (A life-size replica of the ship, built in England in 1968 using hand tools of the 17th century, sailed to Manitoba and is now housed in the Manitoba Museum located two blocks away from the brewery.) The name means "none such," i.e. "unequalled."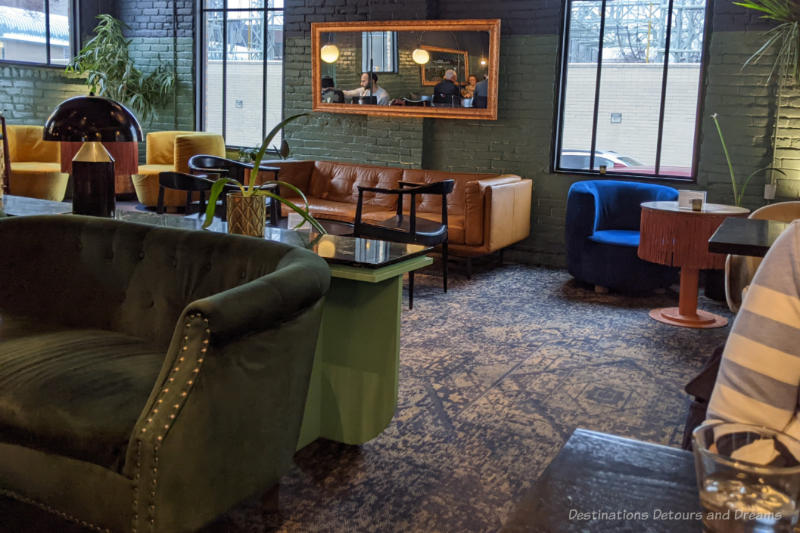 The taproom is a comfortable, welcoming space that offers its beers on tap, snacks, house-made charcuterie, sandwiches, and sharable plates. Wine by the bottle, gluten-free craft vodka seltzers, and non-alcoholic drinks are also available. You may also find a cocktail on the menu.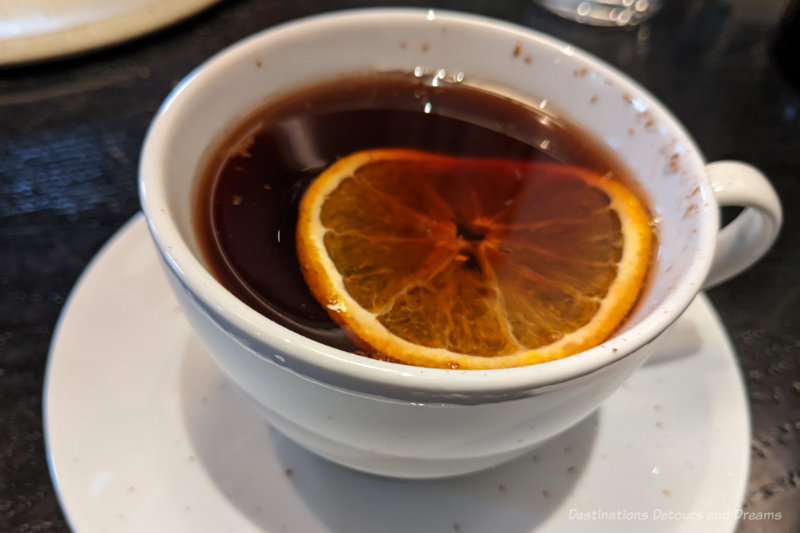 I visited during Hot Beverage Week in the Exchange District. Caribière was the Nonsuch Brewery's hot beverage cocktail for that week. It was a delicious warming drink – a blend of their strong malt beer Bière de Garde and Shiraz sweetened with maple syrup and garnished with dried citrus and winter spices. It was served with a slice of orange on top and a sprinkling of cinnamon. The drink was the Nonsuch's take on the traditional Caribou drink associated with Winnipeg's Festival du Voyageur. (Caribou is a fortified wine drink made with red wine, whiskey and maple syrup.)
The taproom features 10 rotating taps of the brewery's Belgian and European ales. It is mainly lagers and Pilsner you'll find on the tap menu. There was a porter and a blonde on the menu when I visited, but no IPAs. Nonsuch does, however, make one IPA (Brett IPA) that is available in cans to order from the taproom or at the Manitoba Liquor Mart.
You'll find a few beers from Vessel Beer on the taproom menu. Vessel Beer is a Nonsuch project established to release a series of one-off beers in styles outside of the Belgian-style brands Nonsuch is known for. Vessel beers feature labels designed by different visual artists.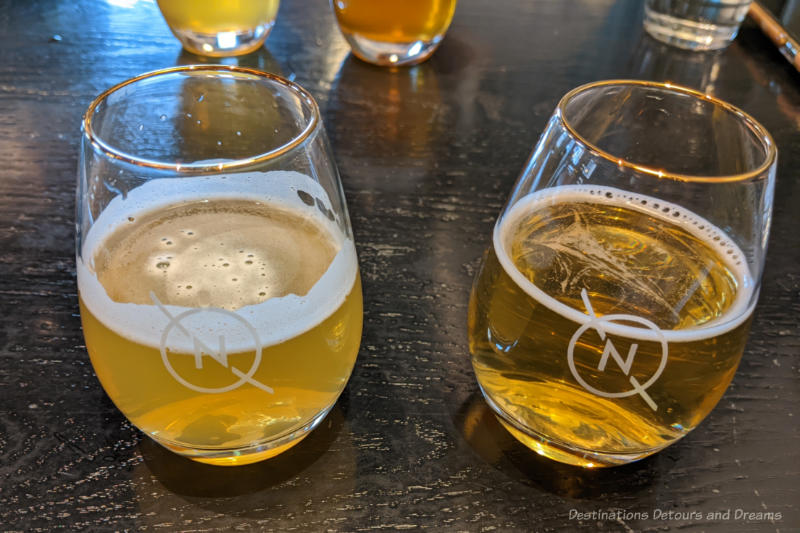 Nonsuch does not offer tasting flights. However, you can order two 4-ounce glasses of two different beers. I sampled the Festi Broue Lager, described as an easy-drinking Helles lager, and the Vessel Bullhorn Mexican Lager, described as a smooth and clean amber lager with a touch of jammy sweetness. I found both to be light and clean tasting. I'd order both again.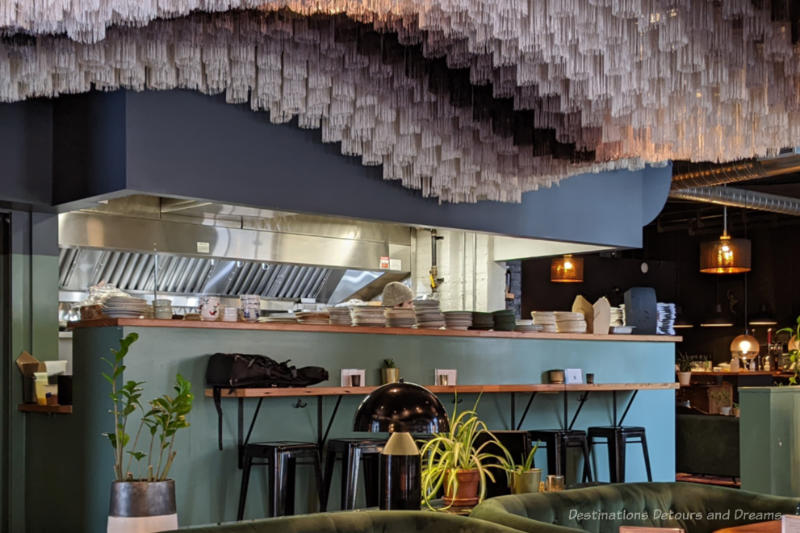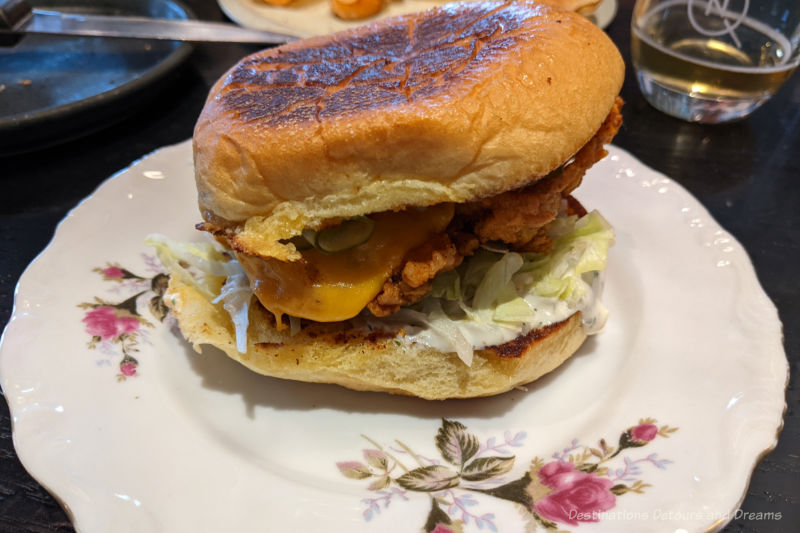 There were several things on the food menu that appealed to me. I wound up ordering the fried chicken sandwich. It was delicious.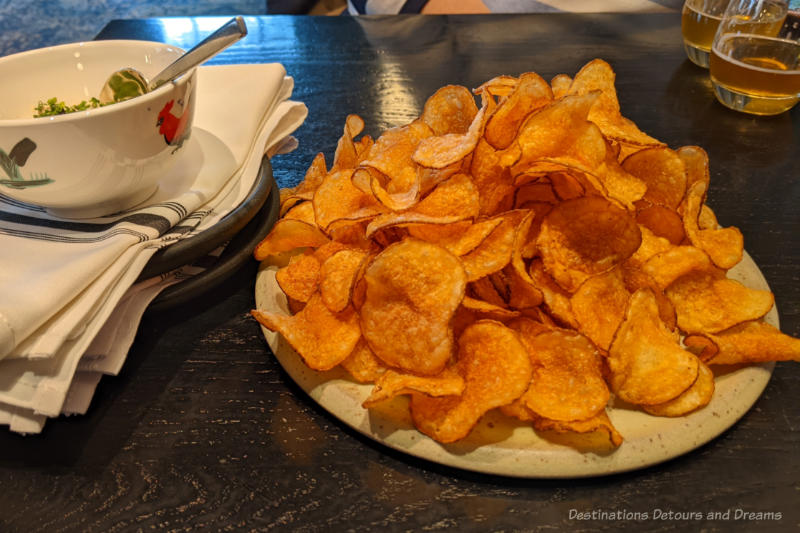 I visited Nonsuch with a friend. When her brother heard she was going, he said we had to have the chips. He was right. I highly recommend the Chips Avec Dip from the Sharing Plates menu. The potatoes are fermented for 48 hours before being cooked and are served with a smoked onion and leek dip.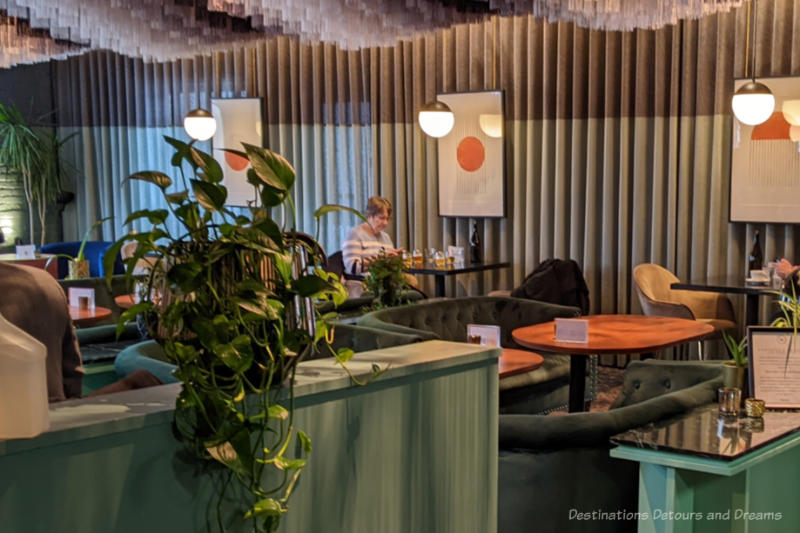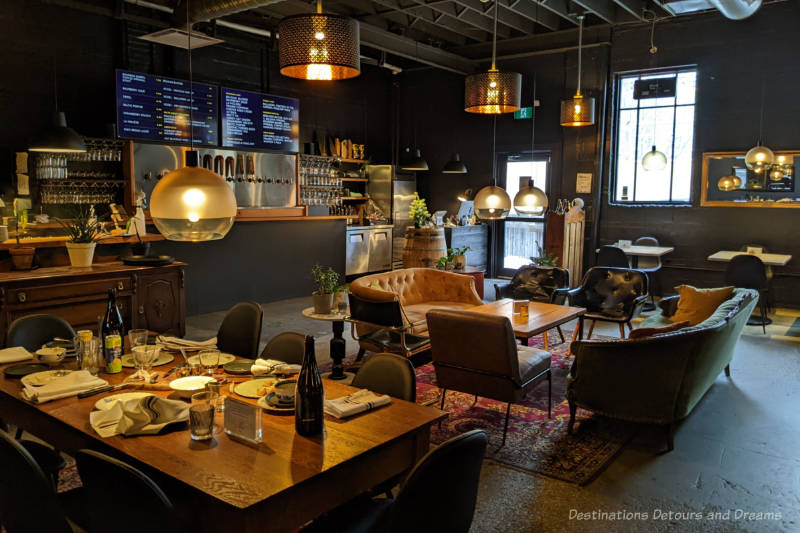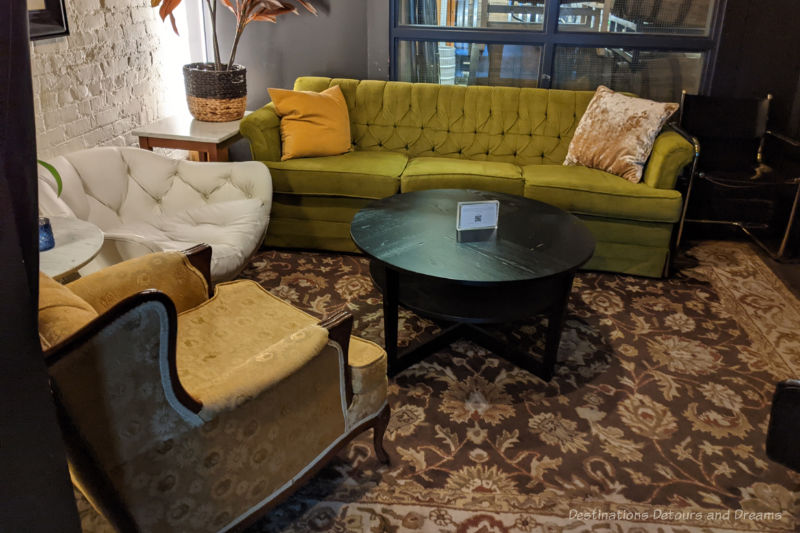 Nonsuch Brewing is accessible for persons with mobility issues. There is a ramp into the entrance. Although a few tables were located on a raised platform and some seating may be difficult for persons with mobility issues to get in and out of, there is other seating that would work and room for persons in wheelchairs.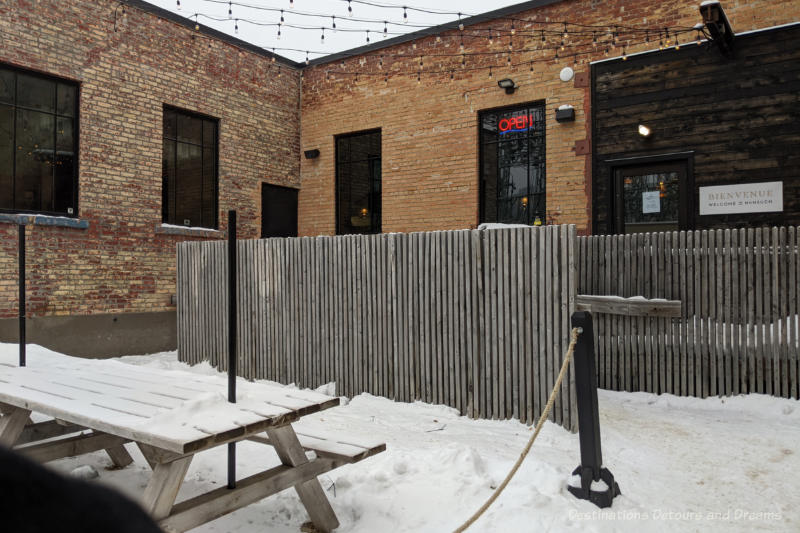 Nonsuch and Vessel beers are available for sale directly from the brewery or at the Manitoba Liquor Mart. The taproom's relaxed, comfortable atmosphere, good food, and good beer make it a great place for small gatherings. At this time the taproom is first-come first served. Reservations are not accepted.
Never miss a story. Sign up for Destinations Detours and Dreams free monthly e-newsletter and receive behind-the-scenes information and sneak peeks ahead.
PIN IT