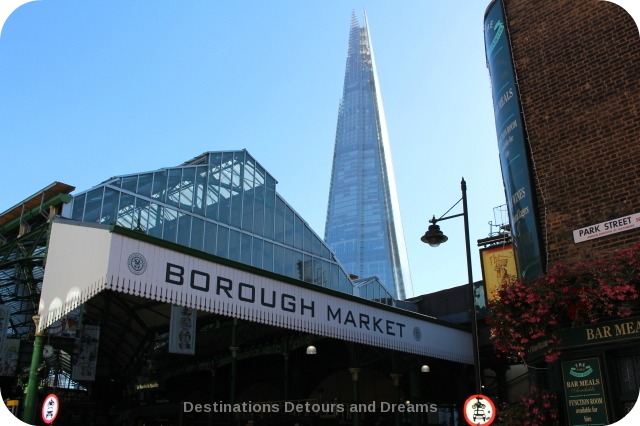 Borough Market: A London food market steeped in history
Near London Bridge Station under the shadow of The Shard, an 87-storey glass skyscraper, sits one of the largest and oldest food markets in London, England. Borough Market is home to over 100 stalls featuring a huge variety of British and international foods.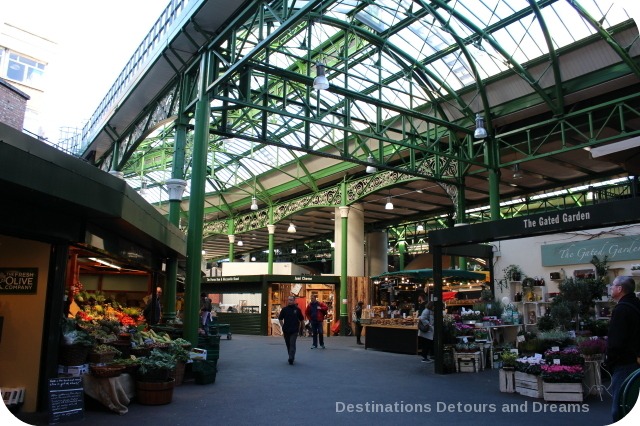 Borough Market is listed as London's Oldest Fruit & Veg Market. As far back as the 11th century, London Bridge attracted traders selling grain, fish, vegetables, and livestock. In the 13th century, the traders were relocated to what is now Borough High Street. In 1755, the market was closed by Parliament. A group of Southwark residents raised money to buy land known as The Triangle, once the churchyard of St. Margaret's, and reopened the market. Today you will find all kinds of culinary treats alongside the traditional fruits and vegetables.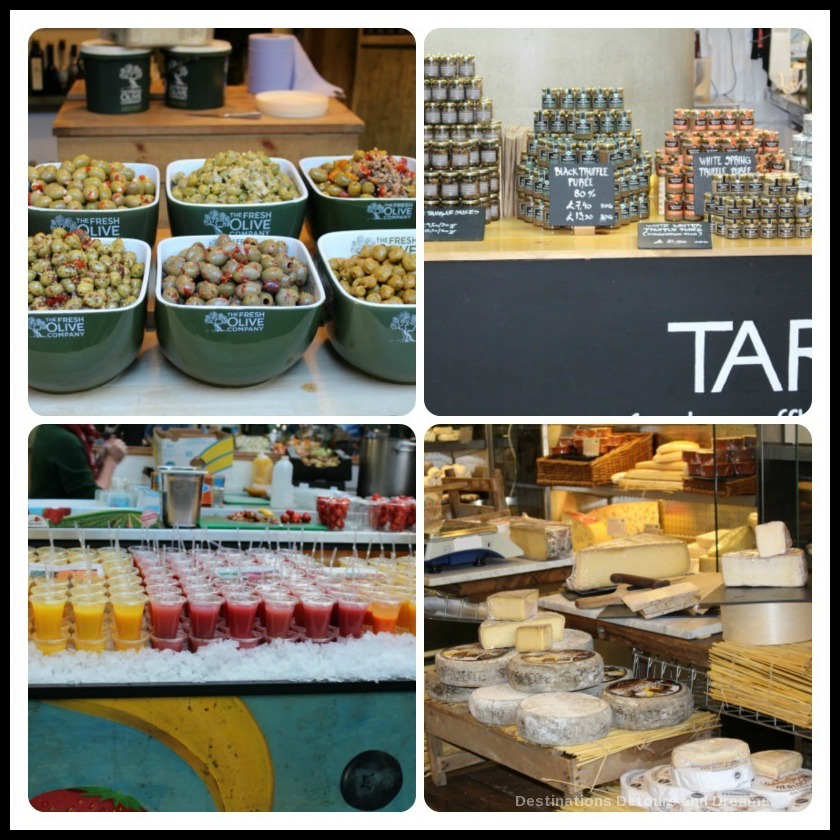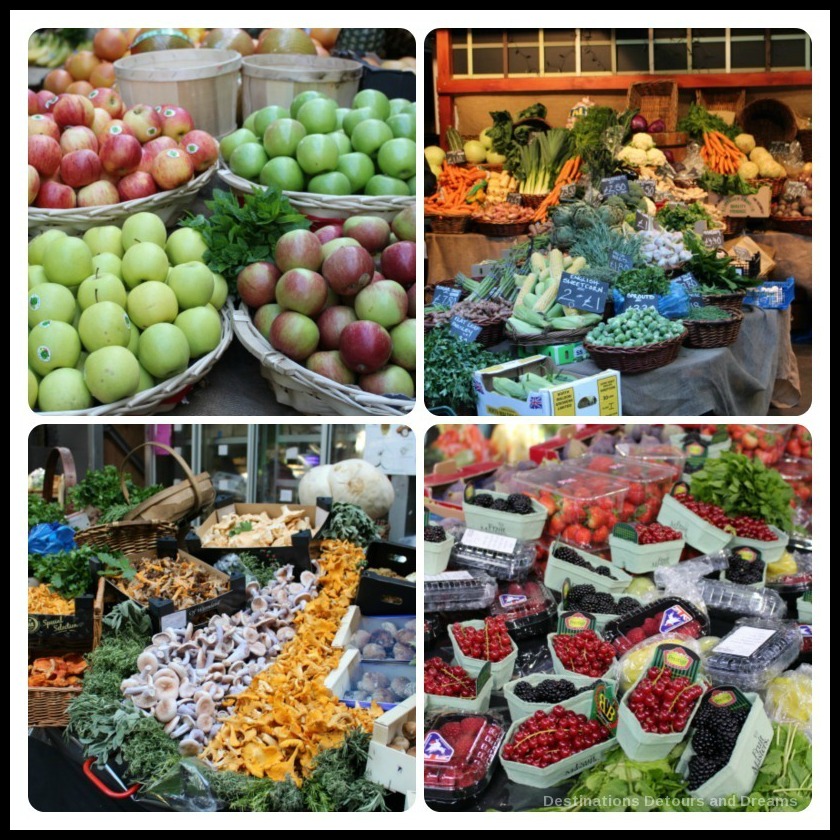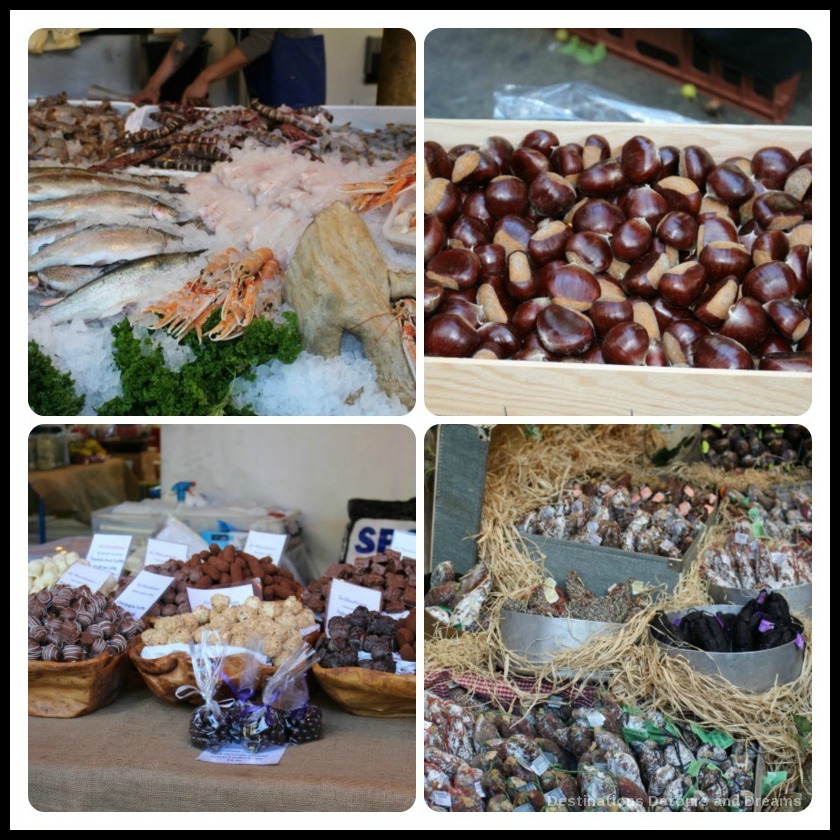 The aisles of the market twist and turn. While walking through the market, I was delighted to round a corner and find still more. There are truffles, chocolates, artisan bread, wild boar, all kinds of olive oil, cheese, cured meats, craft beers, and more. Not to mention the fruit and veg, some familiar, some not so. More kinds of mushrooms than I knew existed. Fruit I'd never seen before. There are also many eating places and pubs around the market.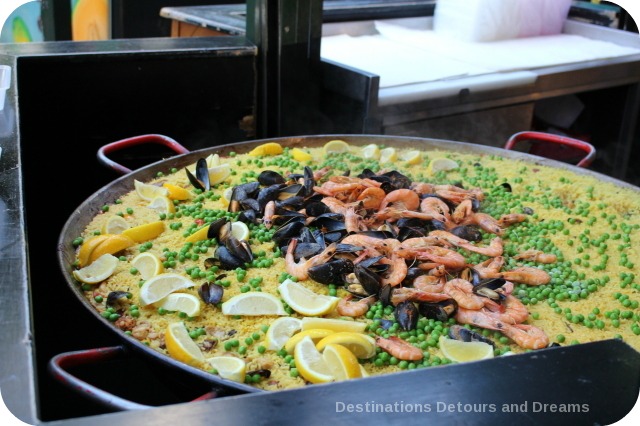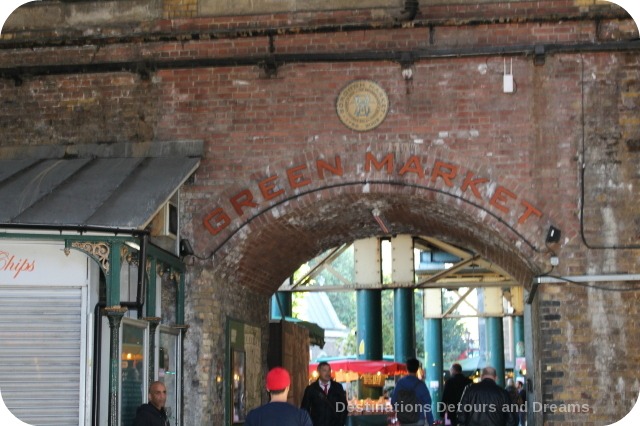 Through an alley outside of the market building is Green Market. This outdoor market contains vendors selling prepared dishes, all kinds of ethnic foods. The smell of spices and food cooking is likely to entice you even on a full stomach.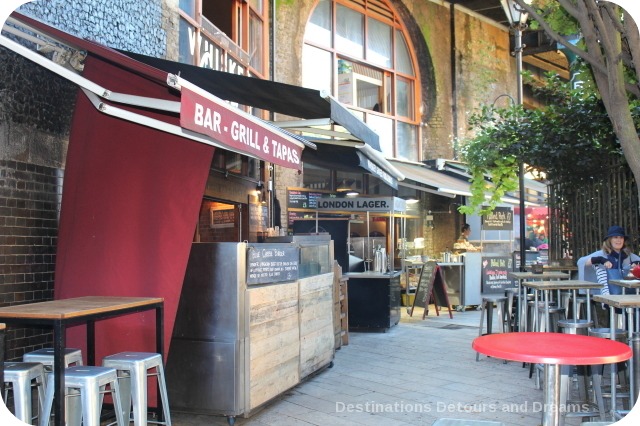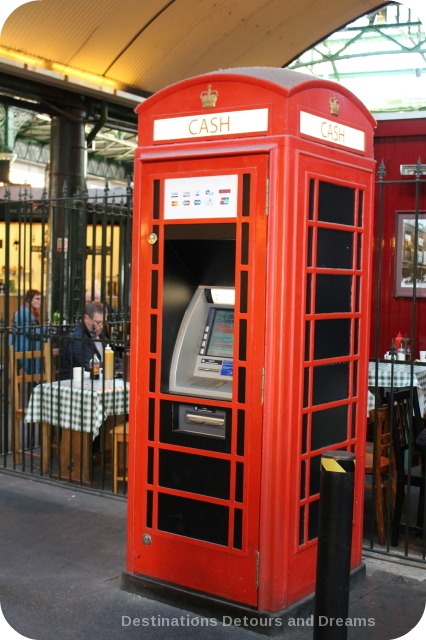 Borough Market is open for lunch on Mondays and Tuesdays from 10 am to 5 pm. The full market is open Wednesday and Thursday from 10 am to 5 pm, Friday from 10 am to 6 pm, and Saturday from 8 am to 5 pm.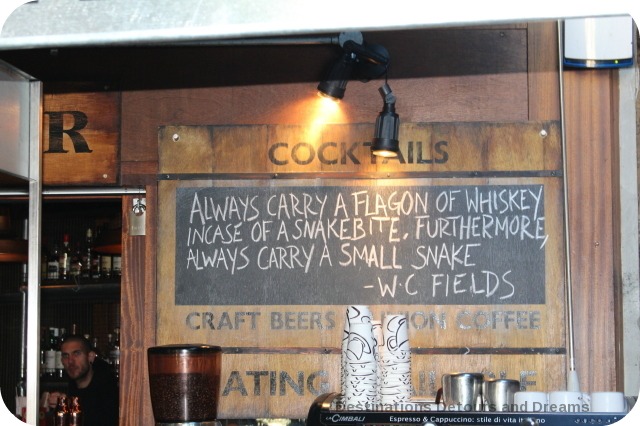 If you enjoyed this post, sign up for Destinations Detours and Dreams monthly e-newsletter. Get behind the scenes information and sneak peeks ahead in addition to a recap of the month's posts.  
PIN IT