Canada's Oldest Chinatown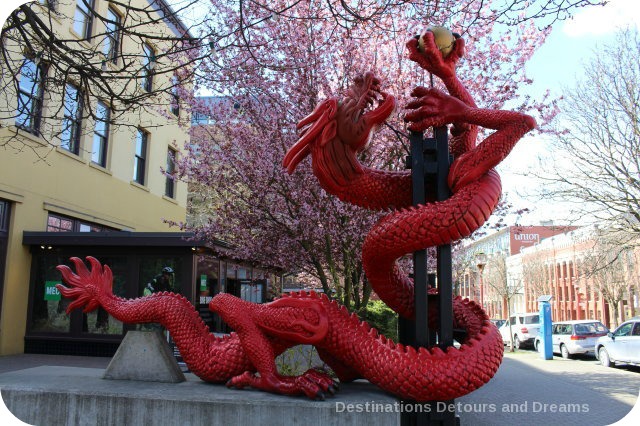 Victoria, British Columbia is home to Canada's oldest Chinatown
Victoria, British Columbia is home to Canada's oldest Chinatown and the second oldest in North America, after San Francisco. Today, this area north of downtown remains a colourful, lively place full of Chinese history and culture. It is also home to heritage buildings, trendy restaurants, and unique shops.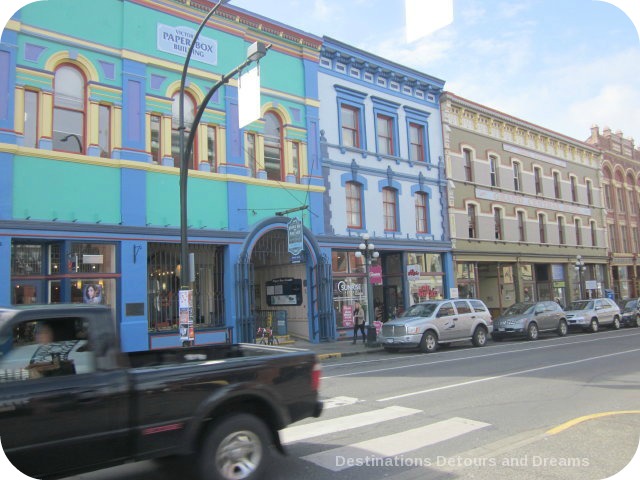 Victoria was once the major port of entry for Asians into British North America. In the 1850s and 1860s, several thousand Chinese gold miners entered on their way to the Fraser River and the Cariboo. In the 1880s, about 15,000 Chinese came to help build the Canadian Pacific Railway. The Chinese named Victoria Dai Fao, which means "big port."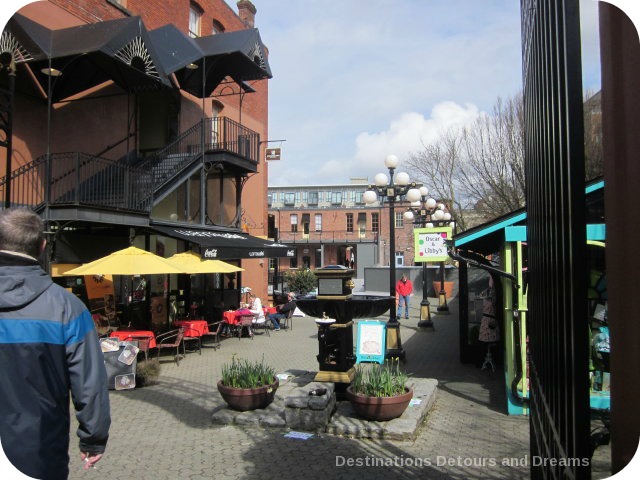 The first Chinese in Victoria, mostly young men hoping to make it rich and return to China, settled in an area north of a ravine and stream which ran through what is now Market Square. It was away from the centre of town and cheaper. Over the following years Chinatown became home for many Chinese who travelled seasonally for gold mining, salmon canning, and logging.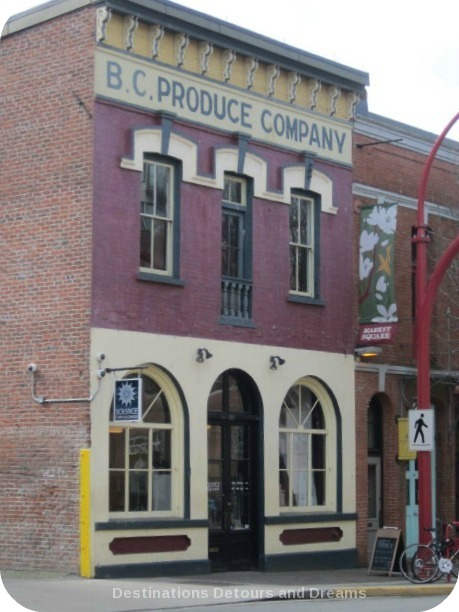 The original buildings on Pandora Avenue, on one side of Market Square, were flimsy and made of wood. In the 1880s, they were replaced with the present day brick structures. The Tye Chong Building, also known as the B.C. Produce Company Building, was built by Tye Chong in the Italianate style on land owned by Carlo Bossi. Chinese merchants adopted prevailing architectural styles for their storefronts. The main floor housed a grocer. There was a Chinese restaurant on the second floor. For many years, this building supplied vegetables and fruit to stores around town. Many of the early Chinese were from farming areas in the Guangdong Province. They planted garden plots and sold produce door to door.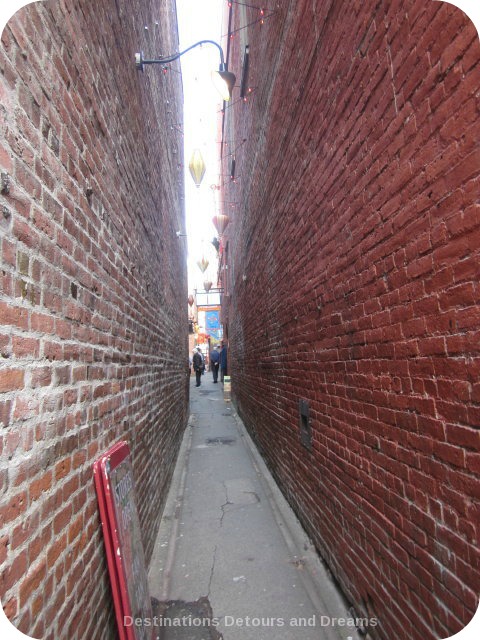 Fan Tan Alley is Canada's narrowest street. Fan tan is a gambling game that was popular in the 1880s. It was played in six gambling dens in rooms upstairs in the Alley. Ground-floor storefronts housed opium dens, restaurants, shops, and a tofu factory. Opium was legal in Canada until 1908, but gambling was not. In order to slow down police during raids, gates were locked at each end of the Alley and there were trap doors to second floors. The gambling dens earned Chinatown the nickname "Victoria's Forbidden City." Today, the Alley contains shops.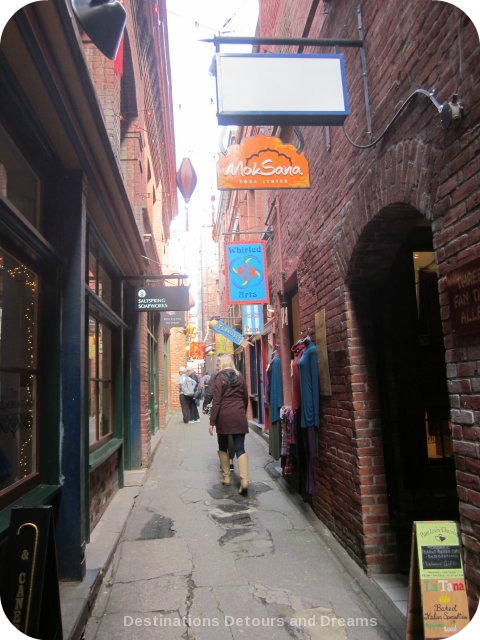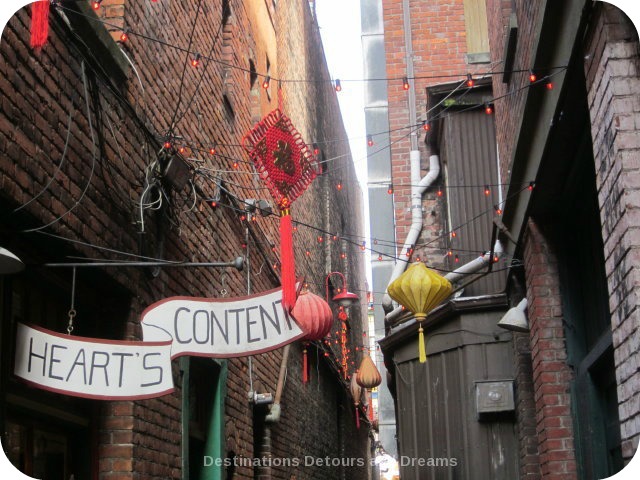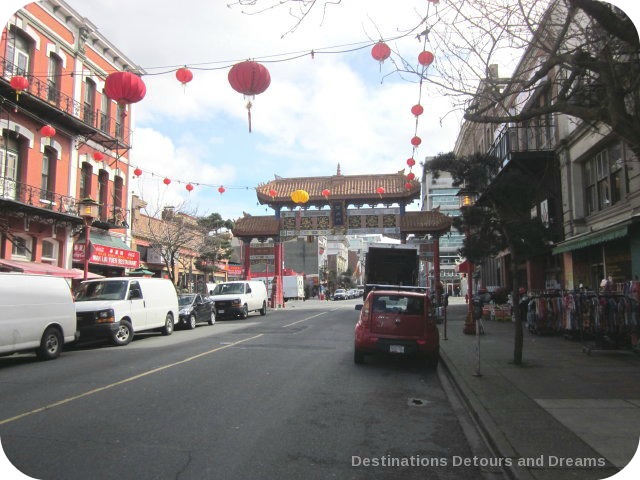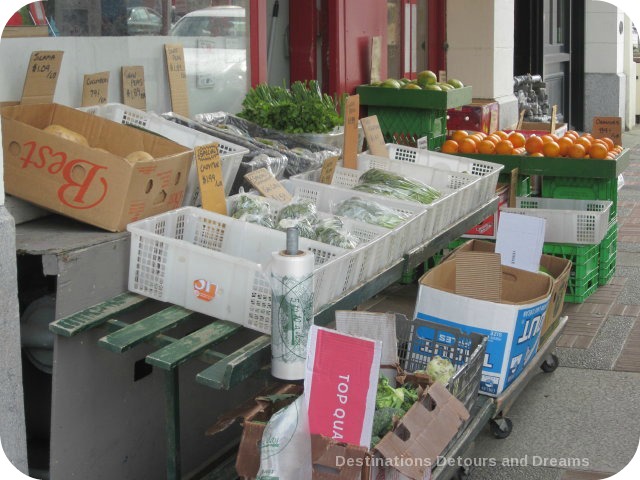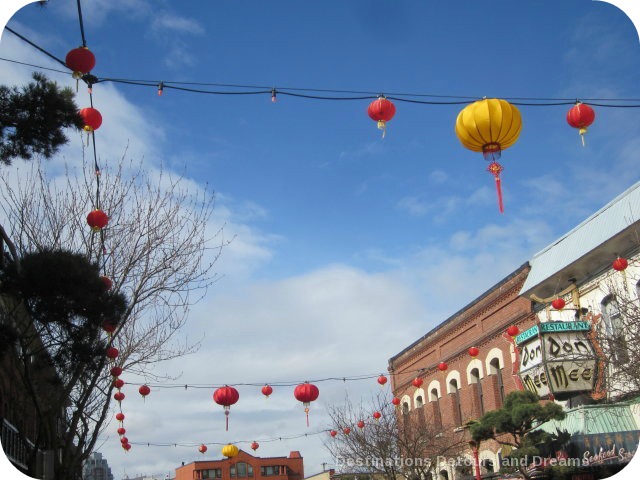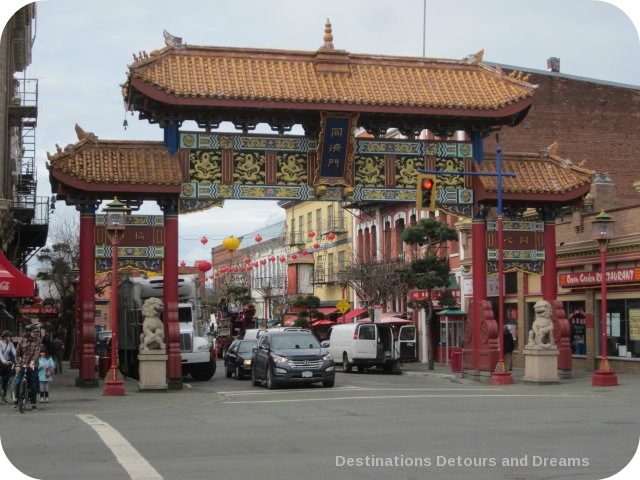 The Gate of Harmonious Interest at the corner of Fisgard and Government was built in 1981 following the Chinese tradition of erecting gates to commemorate important places or events.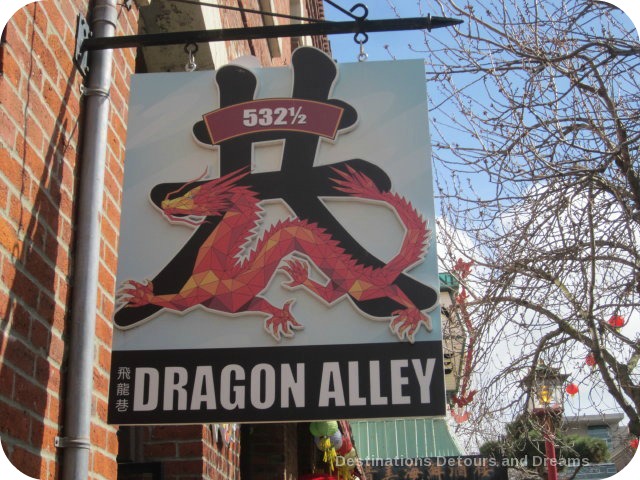 Dragon Alley, another narrow passageway, was once the entrance to very crowded residences for men. The dragon is a symbol of good luck and positive energy.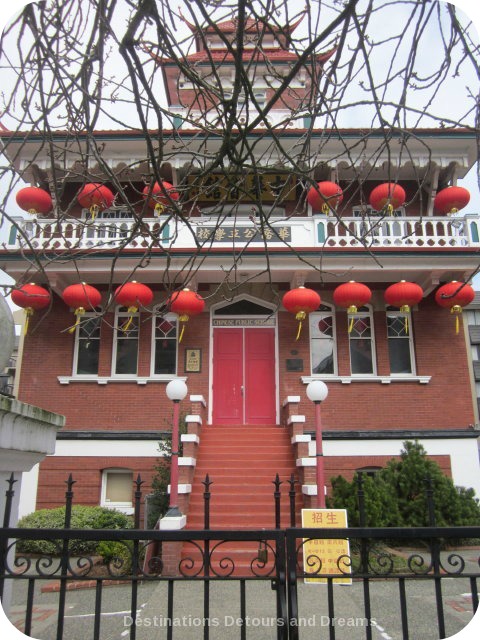 Chinese children were once banned from attending public schools unless they spoke English. In 1909, the Chinese community established the Chinese Public School where immigrants could learn the English language. Today it serves as a cultural centre and a place where children are taught the Chinese language and culture.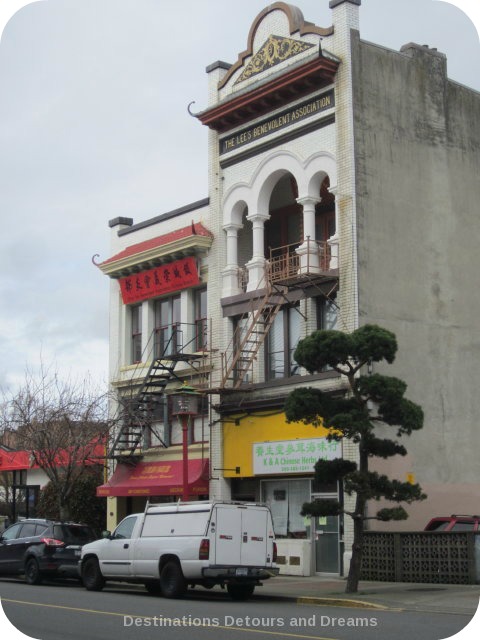 Chinatown is a several block area which can easily be explored on foot. It starts just north of Johnston Street, a few blocks north of downtown, and runs between Shore Street and Douglas Street. Discover the Past offers guided walking tours of Chinatown. Or you can do what I did and take a self-guided tour with the aid of this Mysterious Chinatown Self-Guided Heritage Walking Map. You can explore history, browse shops, sip coffee or tea, and dine. There are several Chinese restaurants, of course. This area is also home to other popular Victoria cafés.
If you enjoyed this post, sign up for Destinations Detours and Dreams monthly e-newsletter. Get behind the scenes information and sneak peeks ahead in addition to a recap of the month's posts.
PIN IT