Craft Beer in Wine Country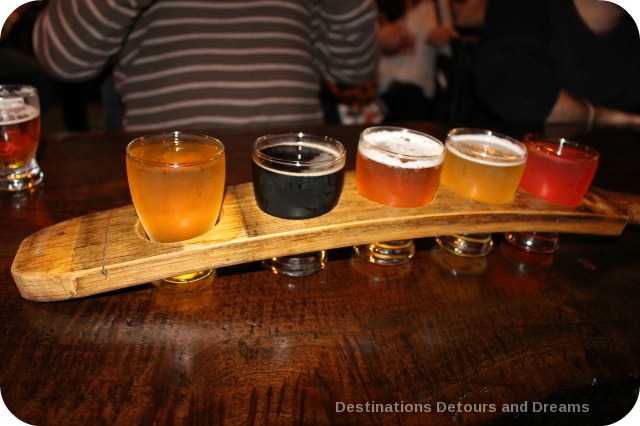 Sampling and learning about beer in San Luis Obispo, California
(Disclosure: My visit to the breweries was hosted by San Luis Obispo County as part of a post-trip after the North American Travel Journalists Association (NATJA) 2016 conference in Oxnard, California. Observations and opinions are my own.)
The city of San Luis Obispo is in the heart of California's Central Coast, 200 miles north of Los Angeles and 220 miles south of San Francisco. This college town, also known as Happy Town USA, dates to 1772 when Spaniards were seeking mission sites and Father Junipero Serra established the fifth of his California missions.
The rolling hills have a Mediterranean marine climate, which keeps days sunny and warm and nights cool and breezy all year round, ideal for vineyards. Thirty wineries are within five minutes reach of the city. Thirty miles away, the area around Paso Robles is home to over 200 more wineries. Yet, in the midst of this wine region, there is a burgeoning craft beer scene. I learned about the modern trends of the ancient brewing art on a tour of three breweries.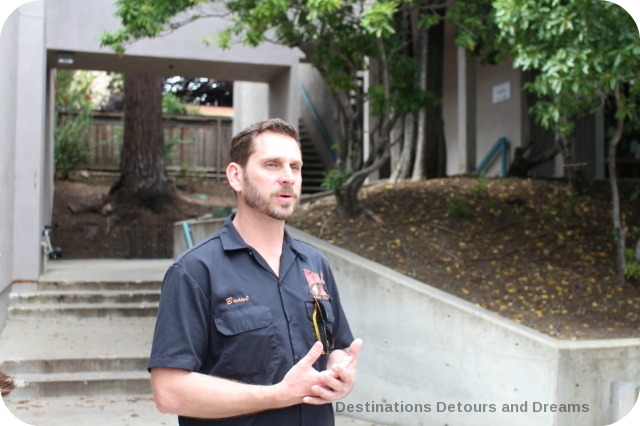 Central Coast Brewing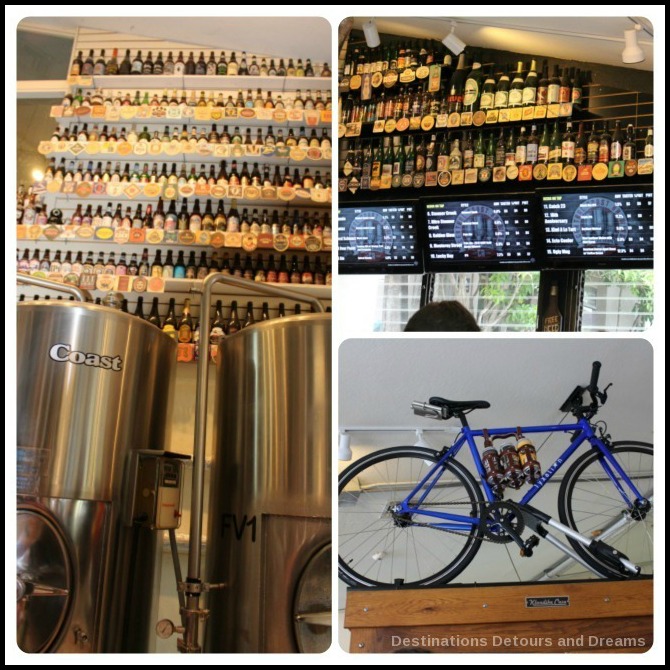 Central Coast Brewing opened in 1998. It produces a variety of hand-crafted, one-of-a-kind signature ales and lagers. It won a Gold Medal in the American-Style Pale Ale category at the 2015 Great American Beer Festival. The tasting room is best defined as quirky-industrial with brewery tanks at the back. Fifteen beers were available on tap the day I visited, in taster, half-pint and pint sizes.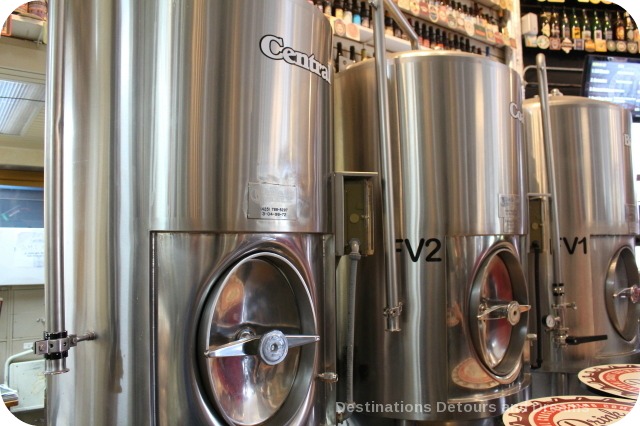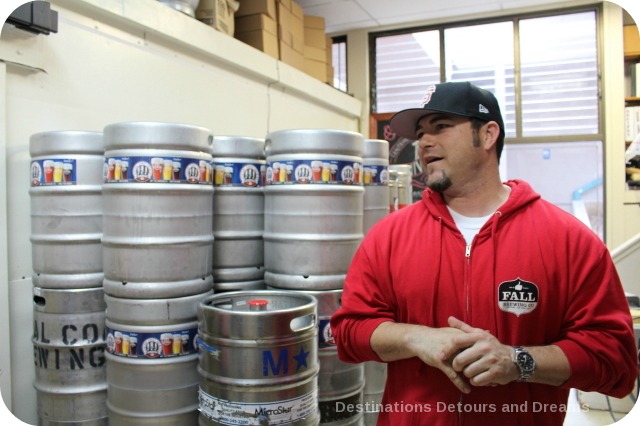 Master Brewer Brendan Gough gave us an overview of the beer making process from mashing through boiling, cooling, fermentation and carbonation. Brendan began home brewing in his garage. After winning a number of medals at local homebrew competitions he decided to make the leap into professional brewing.
Central Coast Brewing also offers an unusual service. Their Tactical Thirst Response Team, a beer truck full of Central Coast Brewing's beers on tap, is available to rent for parties and events.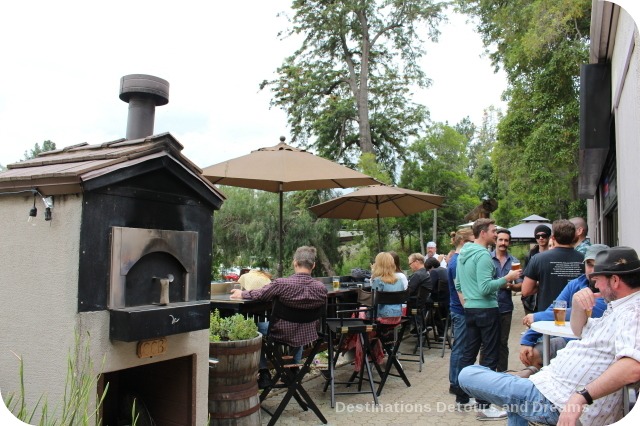 Barrelhouse Brewing Company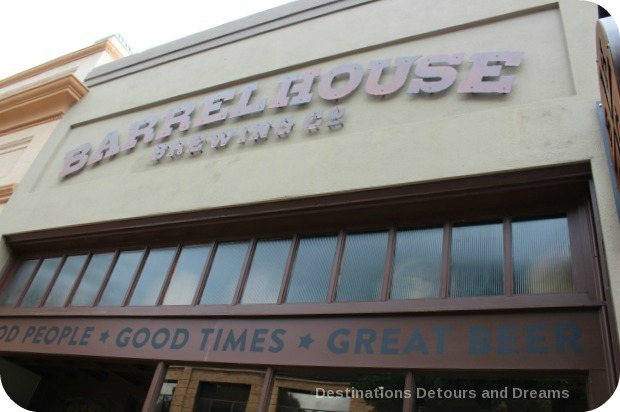 Jason Carvalho and Kevin Nickell, co-owners of Barrelhouse Brewing Company, are lifelong friends and were business partners as building contractors. After garage brewing for four years, they purchased used commercial brewery equipment from a Canadian brewery. In 2013 their dream of a brewery became reality. The brewery, complete with beer gardens, is actually located on the edge of Paso Robles. I visited their speakeasy taproom in San Luis Obispo.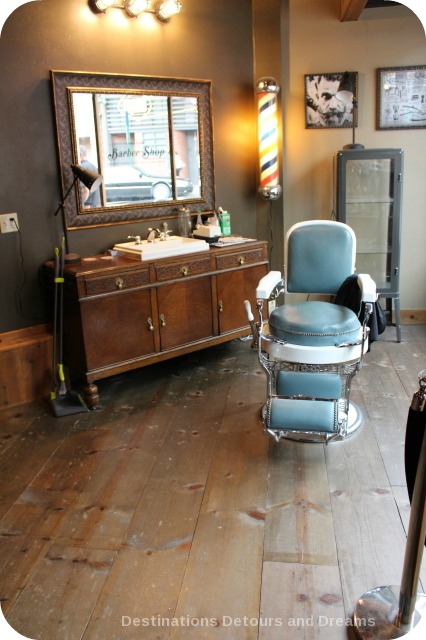 I descended down a flight of stairs into what looked like a prohibition-era speakeasy with brick walls and hundred-year-old exposed rusted beams. The space was purchased before deciding on the speakeasy theme, but it seemed a natural fit for the space.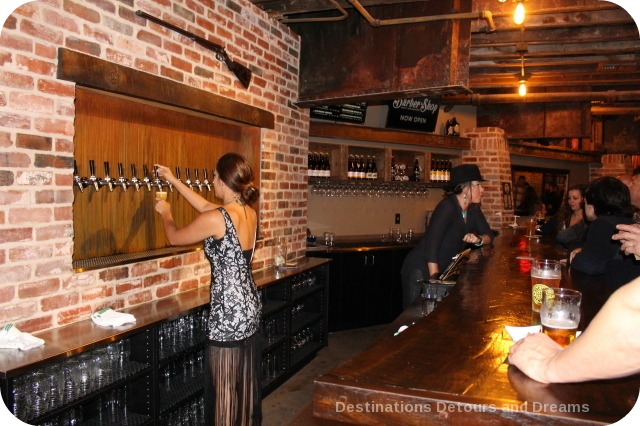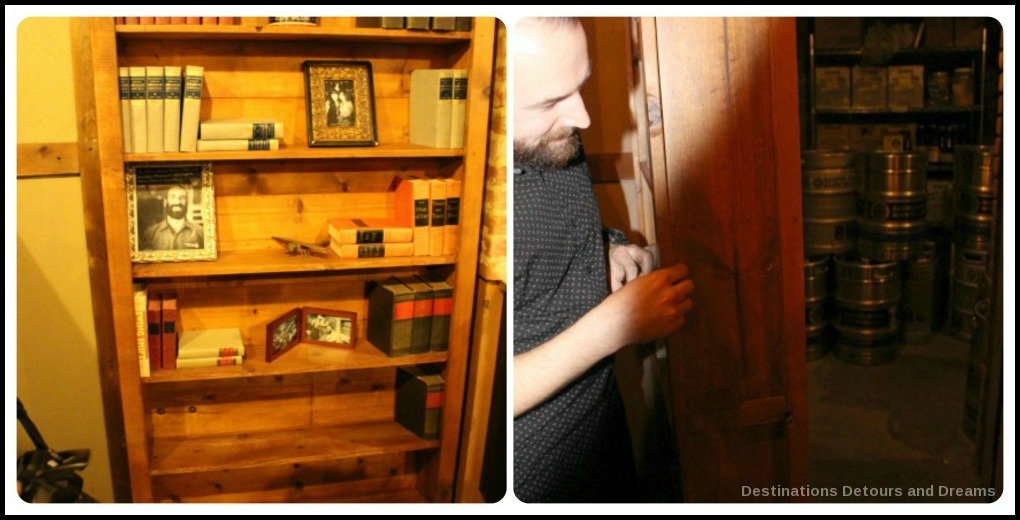 Barrelhouse Brewing Co. Speakeasy is a fun, relaxed place to visit with a group of friends. There are enough varieties of beer on tap to satisfy every taste.
Libertine Brewing Company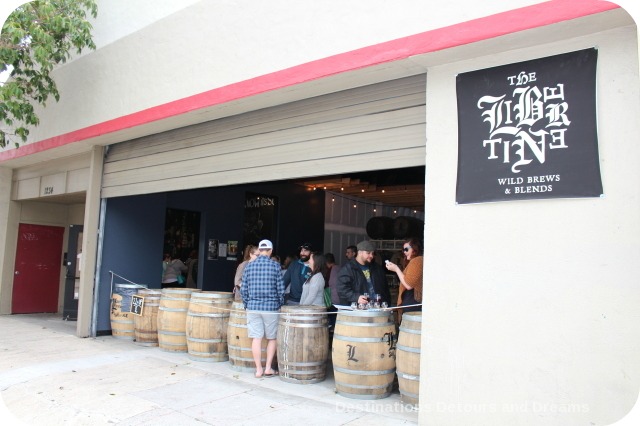 Libertine Brewing Company makes small-batch hand-crafted wild ales. They were founded in 2012 and grew from a small brewpub in Morro Bay to a 9000 square foot production and tasting facility at the edge of downtown San Luis Obispo.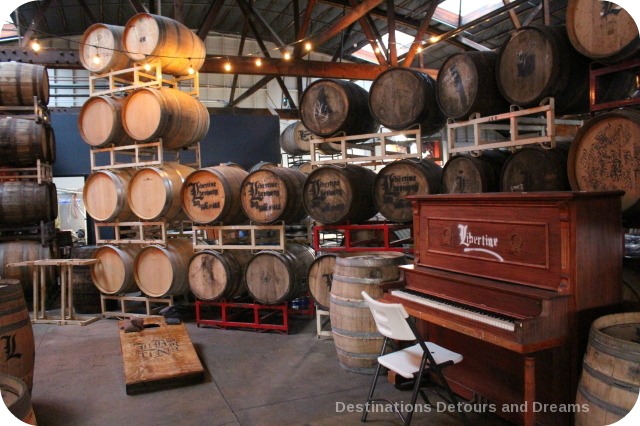 Wild ales are beers that are introduced to "wild" yeast or bacteria. Unlike modern brewing which is done in a sterile environment to guard against the intrusion of wild yeast, these beers are made intentionally allowing wild yeast or bacteria into the brew. Making beer with these cultures is less precise and less predictable and the brewing process can be longer. Libertine Wild Ales are brewed and then transferred into an open-top coolship overnight, which allows the local wild yeasts of the area time to fall in and start the fermentation process, giving the beers a Central Coast Terroir.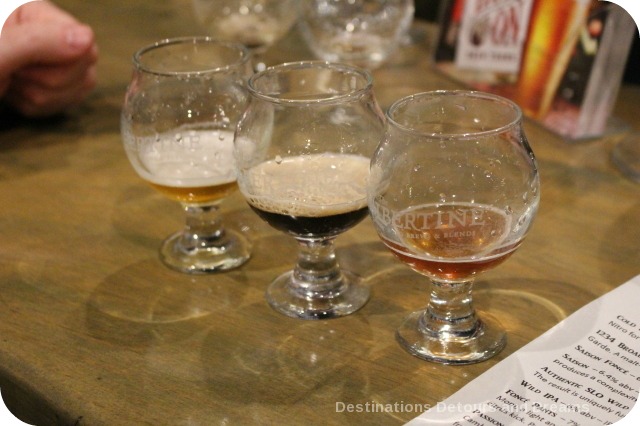 The wild yeast and bacteria give the beer a funky taste. Some are quite sour. It is a taste which many love and others find distasteful. I was not particularly fond of the flavour, but I suspect it may be an acquired taste. I am partial to a hoppy British bitter-style beer and Libertine's Wild IPA was my favourite. Libertine also makes cold-brewed coffee which is aged in bourbon and wine barrels and spiced with local ingredients foraged from surrounding hills.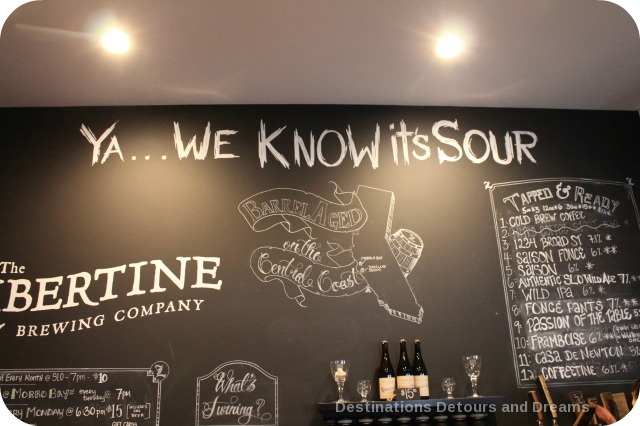 The city of San Luis Obispo has both a lively and relaxed vibe. Its downtown is a pedestrian-friendly zone of shops, restaurants, galleries and turn-of-the century buildings. And a few craft breweries.
Destinations Detours and Dreams monthly e-newsletter contains behind the scenes information, sneak peeks ahead, travel story recaps and more. SIGN UP HERE
PIN IT