Vintage Transportation and Dress at Fountainhead Auto Museum in Fairbanks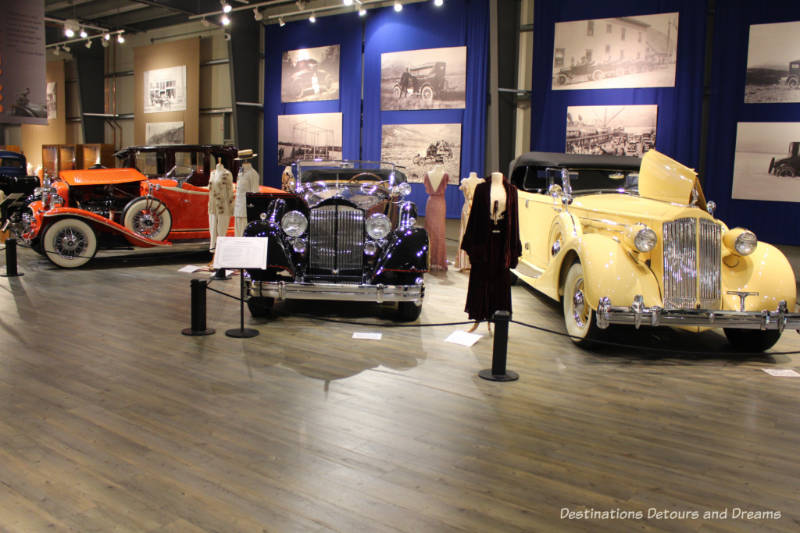 Fountainhead Antique Auto Museum in Fairbanks, Alaska features innovative and rare antique vehicles and vintage clothing
(Disclosure: My visit was compliments of Explore Fairbanks and the museum. Opinions and observations, as always, are my own.)
If you visit the interior of Alaska you might expect to see aurora borealis in winter, the midnight sun in summer, log cabins, birch and spruce trees, Gold Rush Era history, and native art. You might not expect to find a world-class vintage automobile collection. Fountainhead Antique Auto Museum in Fairbanks was a delightful surprise and one of the best curated museums I've visited.
Exhibits are carefully constructed to have something to appeal to almost everyone. Mannequins beside the cars are dressed in clothing appropriate to the timeframe of the vehicle. Information with the exhibits includes details about the vehicle, its innovations and bits of social history. The upper walls of the high-ceilinged hangar-like 30,000 square-foot space are lined with enlarged black-and-white photographs of automobile stories through the years.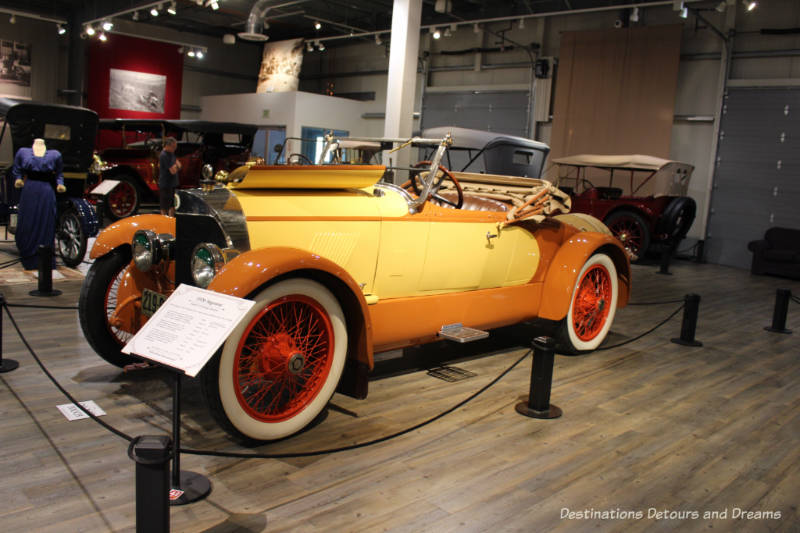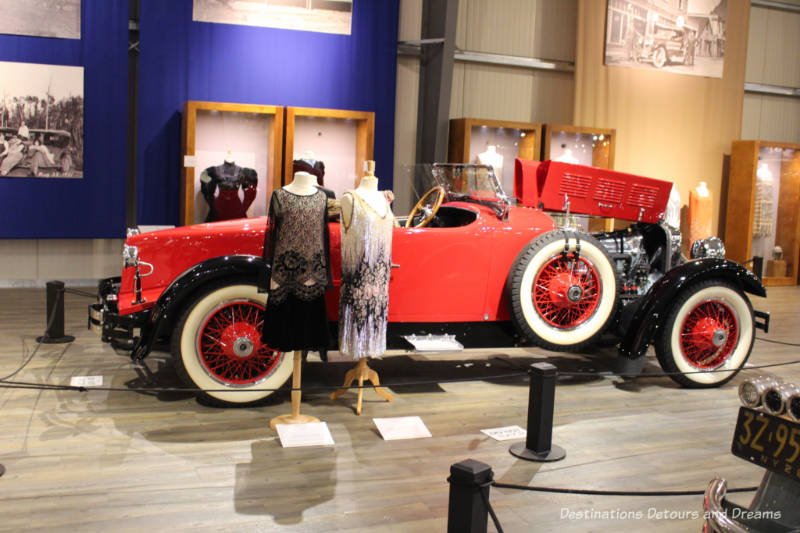 About 60 vehicles of the over 80 vehicles in the museum's collection are on display at any time with several cars rotated every few months. Most of the cars are "exercised" regularly and are carefully maintained in operating condition. The cars represent significant developments in automotive design or engineering, or are extremely rare survivors. Other vehicles have Alaska provenance or are some of Alaska's earliest cars.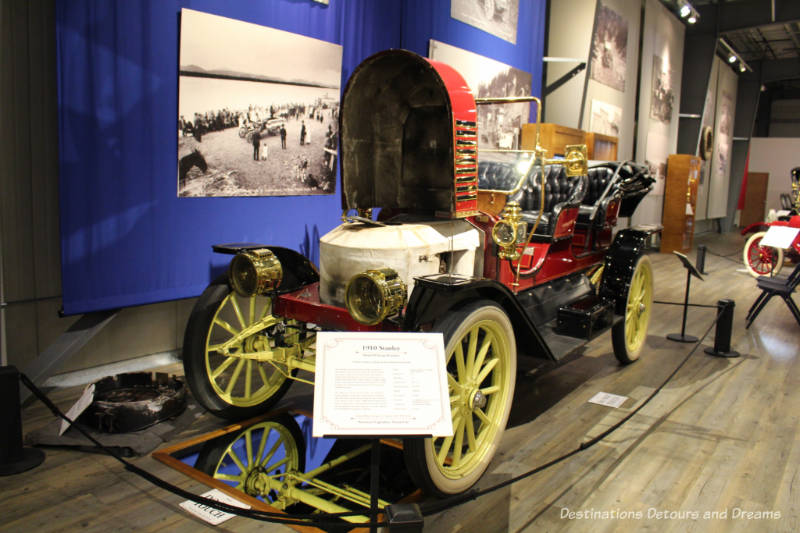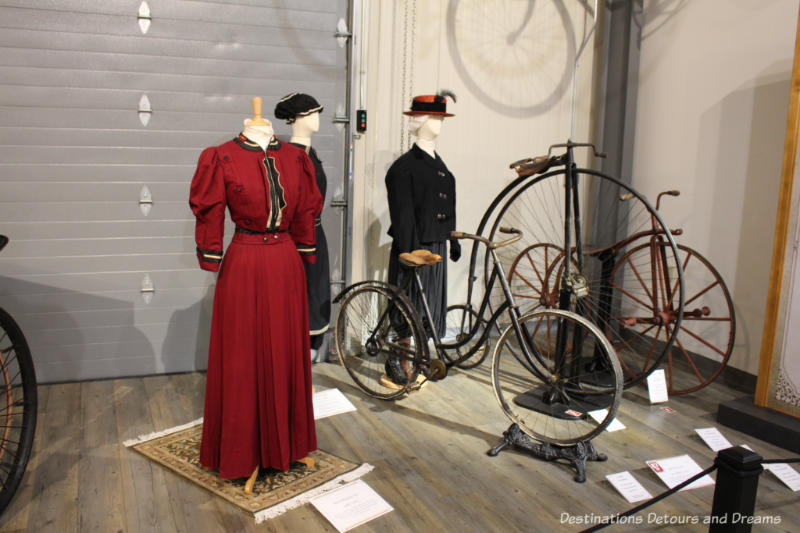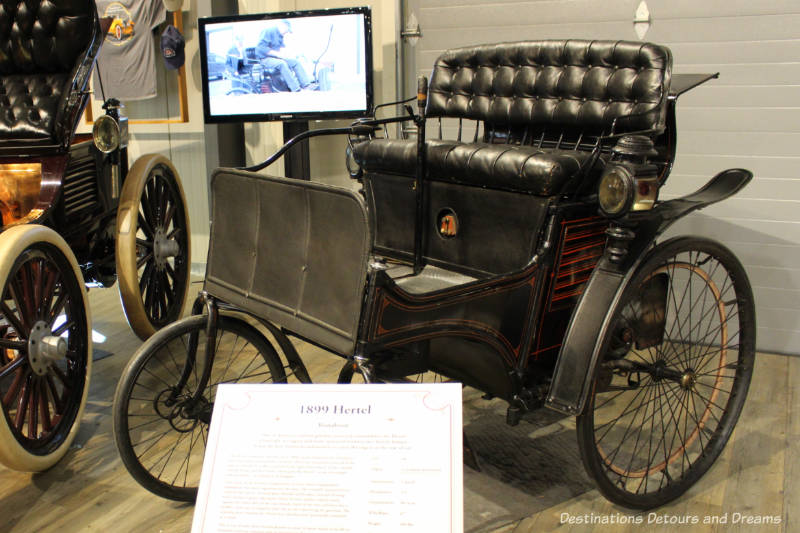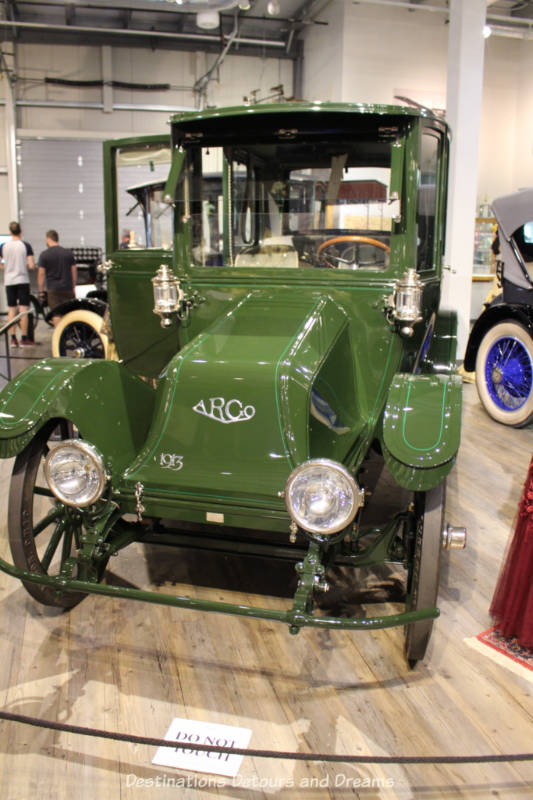 The 1913 Argo Model C Electric Fore-Drive Limousine was tagged as "The Car a Man Approves." Argo claimed the car would "appeal to every woman who sees it, yet she turns in her final analysis to the man for his judgement on the construction and engineering design. Do you know who casts the final vote when an electric is sold? It's a man every time – and we have him solid."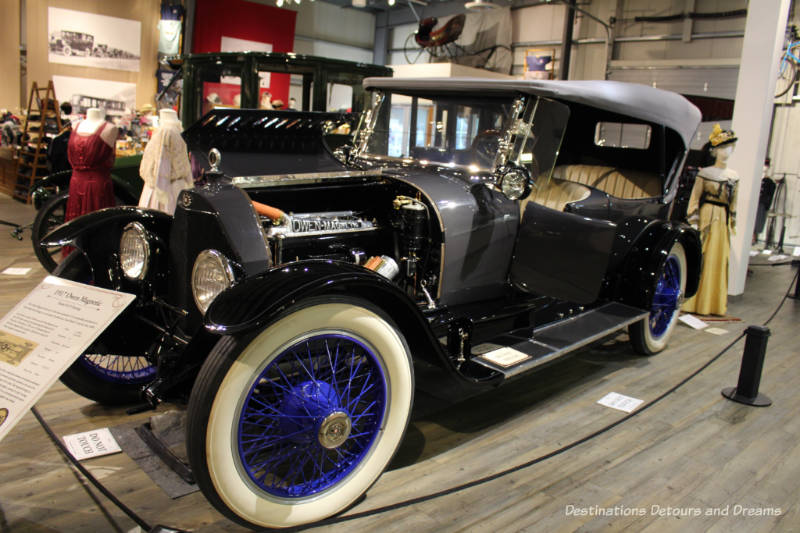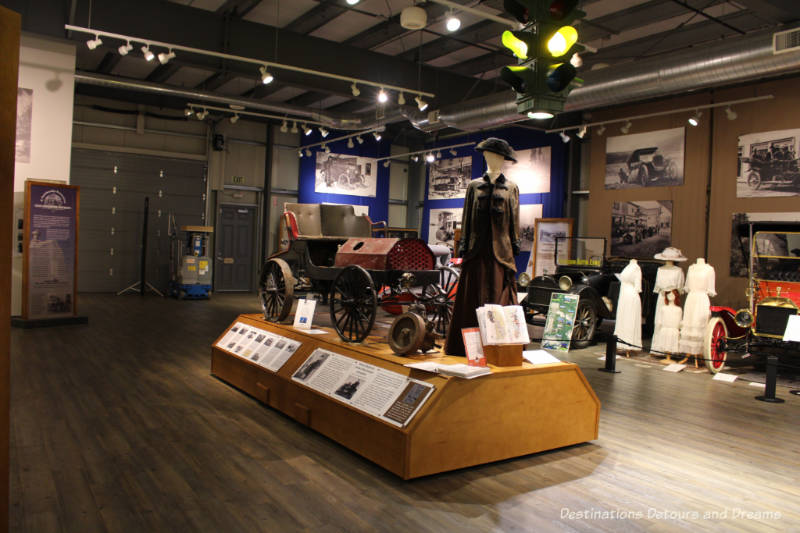 An exhibit at one end of the museum celebrates Alaska's rich motoring history and shares stories of tenacious automotive pioneers.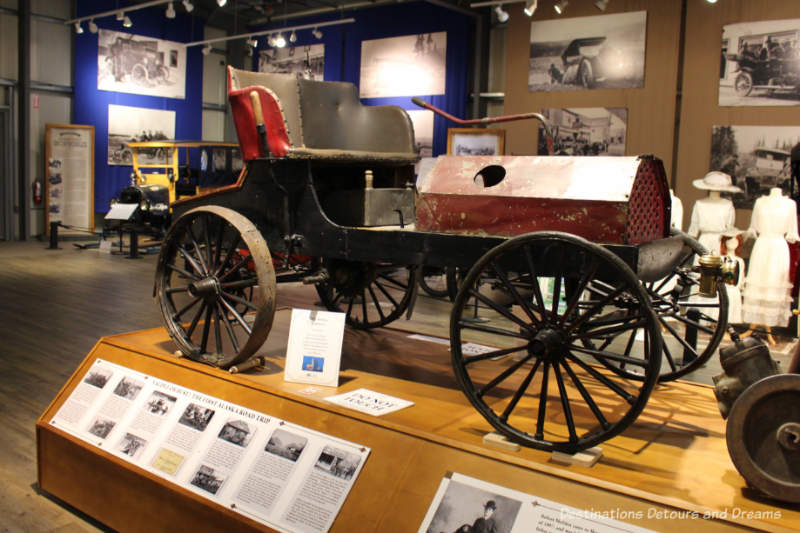 Automobiles first passed through Alaska while en route to the Yukon beginning in 1900. In 1905, engineer Robert "Bobby" Sheldon of Skagway built an automobile, the Sheldon Runabout, that he used to drive in parades, give rides to friends, and provide a taxi service. He made the car's tread the width of the narrow gauge White Pass & Yukon Railroad so he could swap out wheels and drive on the rail to hunt mountain goats.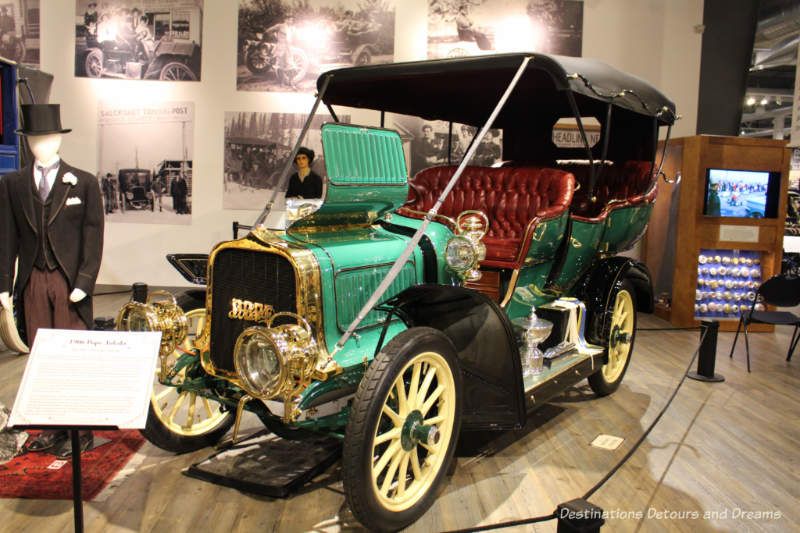 In 1908, Robert "Bobby" Sheldon bought a red Pope-Toledo when he moved from Skagway to Fairbanks. It was a novelty in Fairbanks, but it wouldn't take long before more "road monsters" arrived. Most new owners had never driven a car before and accidents were frequent. Extreme cold, deplorable road conditions, few bridges, and a lack of repair shops meant drivers needed patience, determination and resourcefulness.
Bobby Sheldon soon found that the big touring Pope-Toledo couldn't handle what Alaskans called "roads." In 1913, after doing more research into cars, he ordered a 20-hp Ford Model T, thinking its sturdiness, light weight and high ground clearance would be perfect for Alaska. He had a business idea of shuttling people between Fairbanks and the coastal town of Valdez, even though no one had yet managed to drive the entire length of the 390-mile Fairbanks-Valdez Trail. He set out from Fairbanks on July 29, 1913 with three passengers and arrived four days later.
Within two years of that trip, Sheldon set up the first automobile passenger service between Fairbanks, Chitina and Valdez. His auto trips cut the horse-and-wagon travel time by more than a third and became profitable. In 1917, he won the first automobile race in Fairbanks, a 36 mile contest with a $500 purse. He started Fairbanks' first garage. Frustrated by Alaska road conditions, he ran for and won a seat on the Alaska Road Commission. He also served two terms in the Territorial Legislature.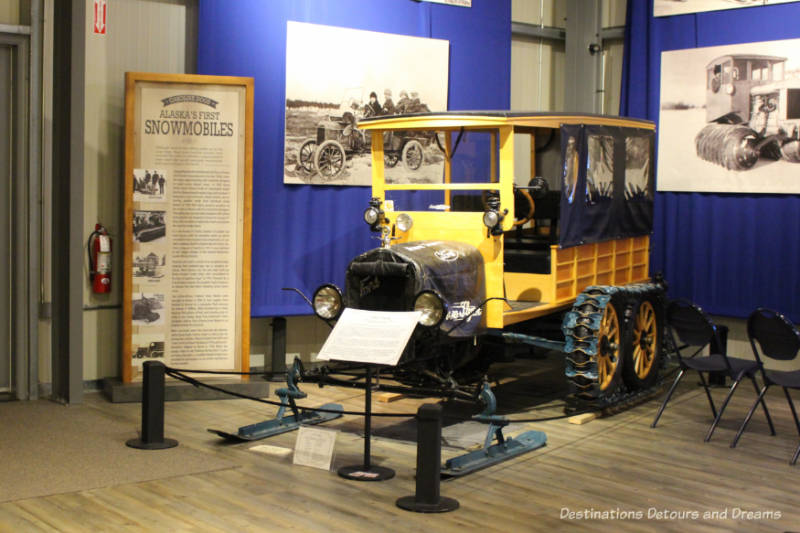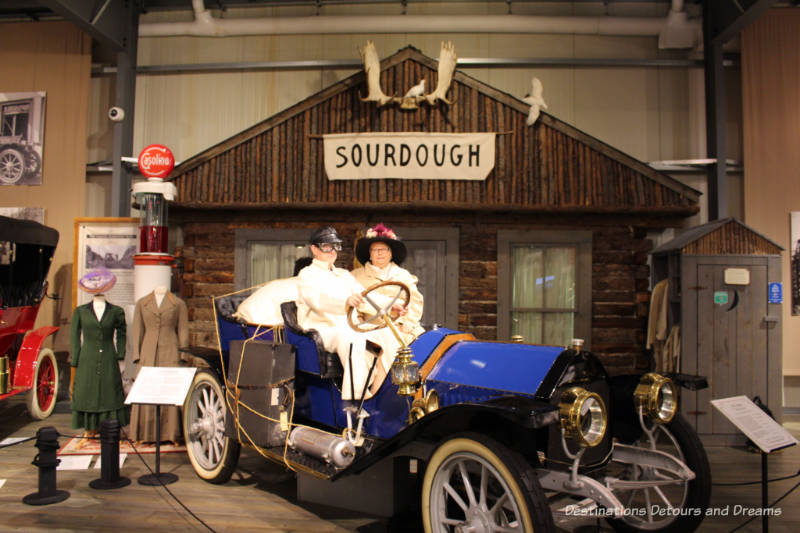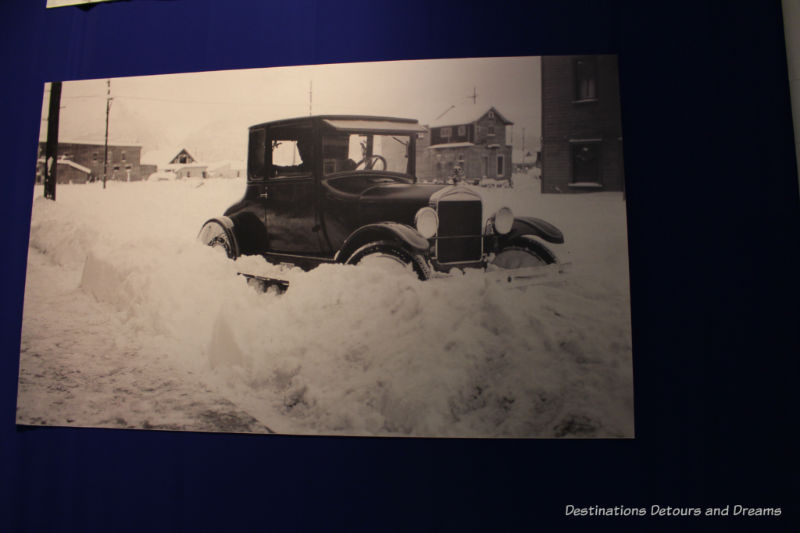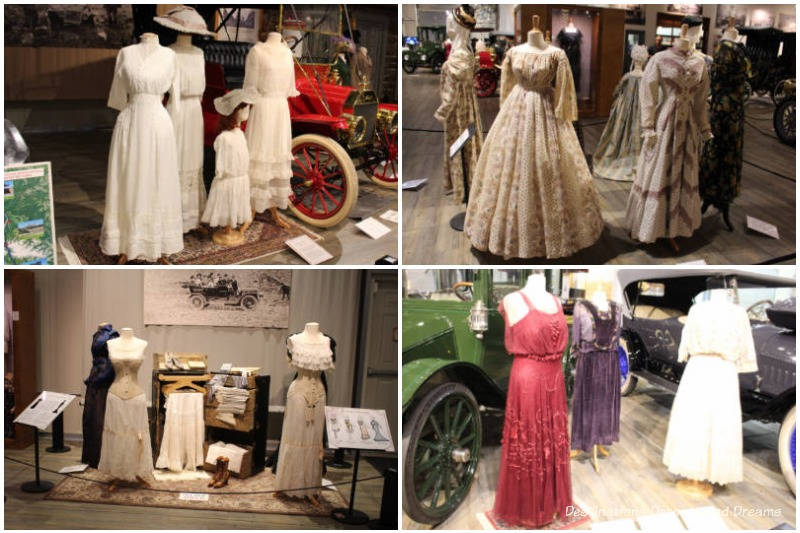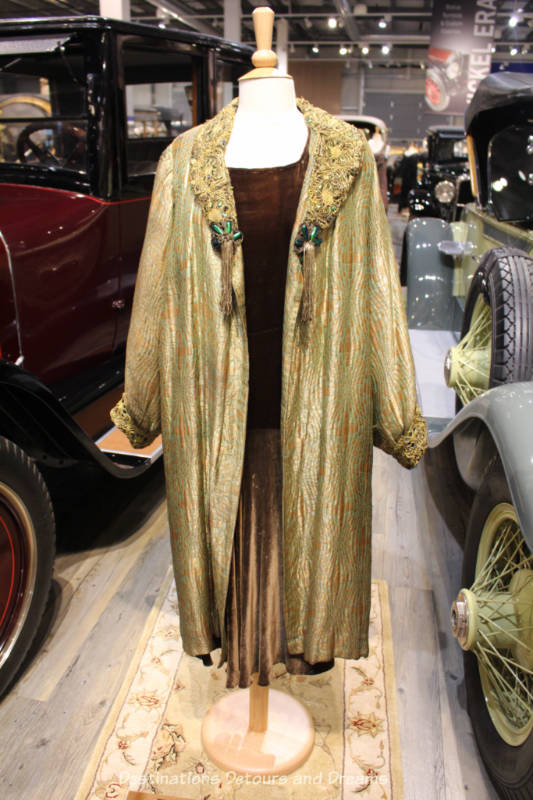 Beetles were used as natural jewels for centuries. Beetle wing cases, called elytra, were harvested by the millions in hardwood forests of Burma where jewel beetles swarmed, mated and then died. The coloration is caused by the microscopic texture of the exoskeleton.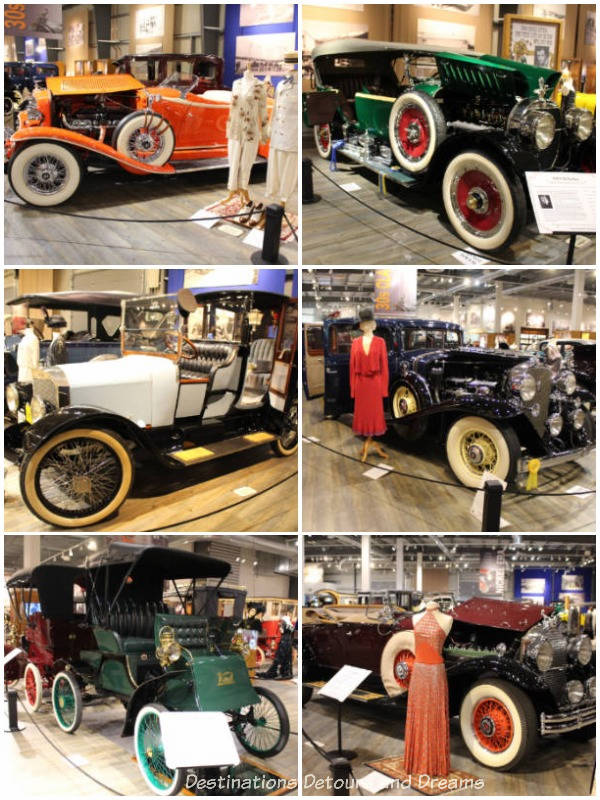 Fountainhead Antique Auto Museum is located on the grounds of Wedgewood Resort and the road to the entrance winds behind resort buildings. Follow the signs. The museum is open daily during the summer (until mid-September). It is air-conditioned. It is open only two days a week during the winter. Check the website for details.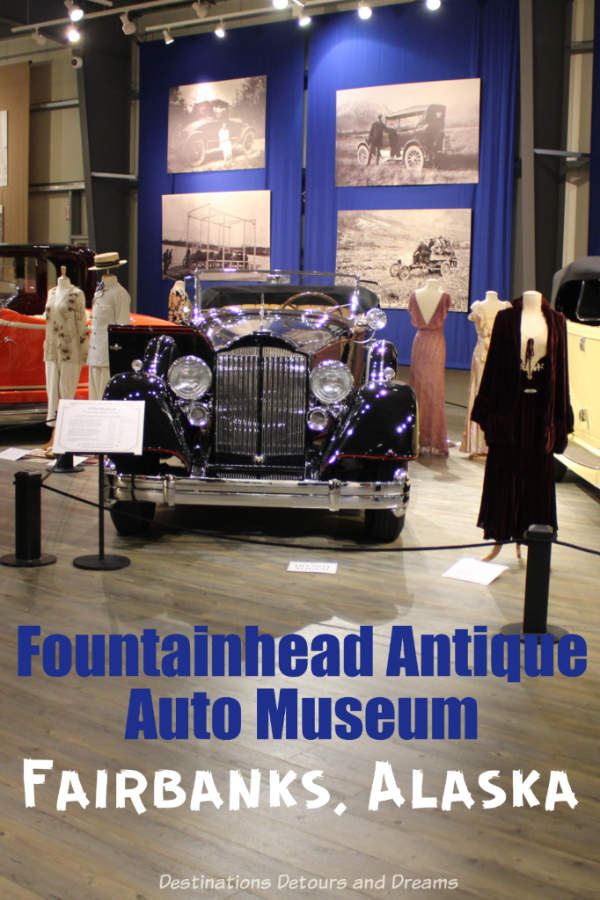 Never miss a story. Sign up for Destinations Detours and Dreams free monthly e-newsletter and receive behind-the-scenes information and sneak peeks ahead.
PIN IT