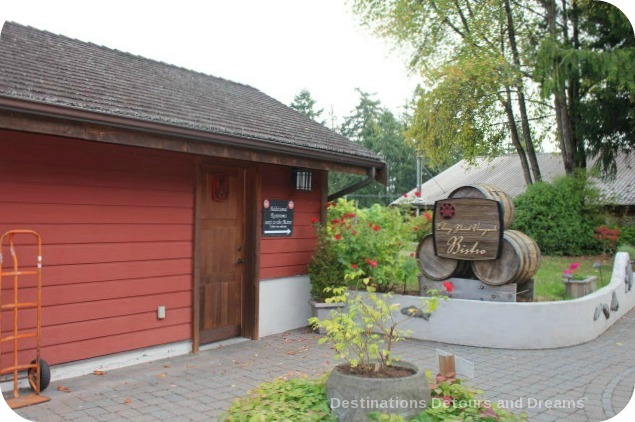 A visit to the Cherry Point Estate Winery in the Cowichan Valley on Vancouver Island
Cherry Point Estate Winery is located in Cobble Hill in the Cowichan Valley, between Victoria and Nanaimo on British Columbia's Vancouver Island. The Valley is an area of rolling hills, scenic country roads, old-growth forests, beaches, organic farms, artisan food producers and medal-winning wineries. It is Canada's only marine Mediterranean climatic zone and one of the best locations for growing Pinot grapes. The first commercial vineyards were established in 1970 and the first winery opened in 1992. Today there are over 80 vineyards and 15 tasting rooms.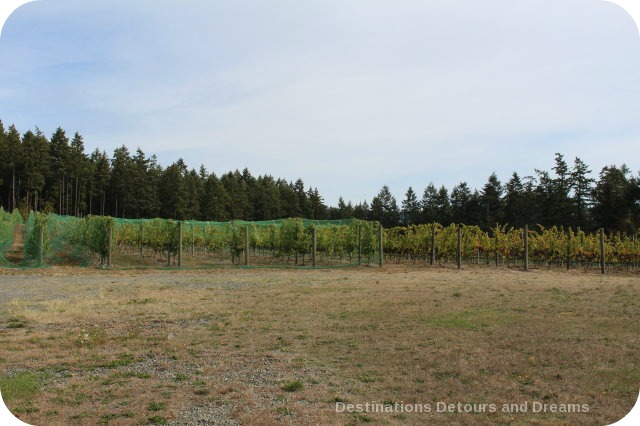 The vineyard at Cherry Point was established on 34 acres of a former mink ranch. Cherry Point Estate Wines opened in 1994. Today's 24-acre vineyard is the second largest on the island. It grows 14 varietals of grape, all carefully selected for the right growing conditions.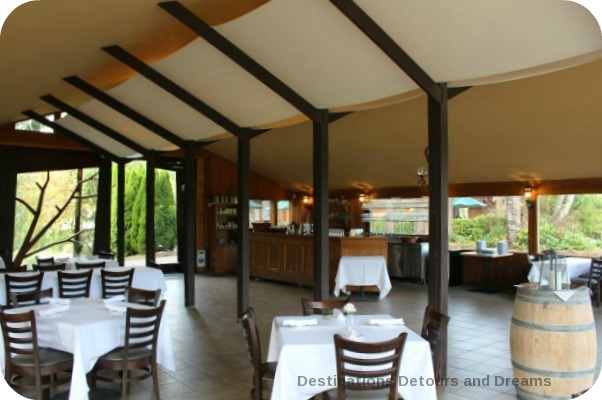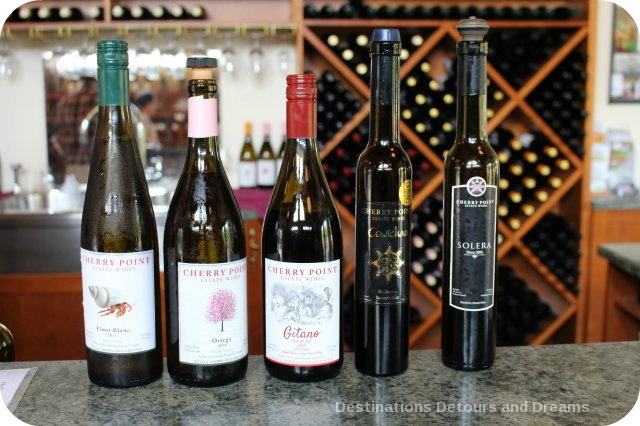 There were five wines available for sampling – two white, one red, and two dessert wines. The Pinot Blanc was a little too crisp for my taste, but I liked the Ortega. It is described as displaying "aromas of grapefruit and apricot with underlying floral tones" and having "a full palate of ripe peach". The Gitano Coastal Red was a nice, balanced red described as "rich aromas of orange blossom, raspberry, spice and a touch of passion".
Blackberries grow wild on Vancouver Island and are also grown as a cultivated crop. Cherry Point is perhaps best known for its Cowichan Blackberry Dessert Wine. I visited the winery once before, ten years ago, and the blackberry dessert wine is my strongest memory. It is a delicious port-style wine. Solera Blackberry is the Cowichan Blackberry Dessert gently aged via the Solera aging process, a process developed by the Spanish and Portuguese and used in the production of sherry and port. The Solera Blackberry was rich and mellow.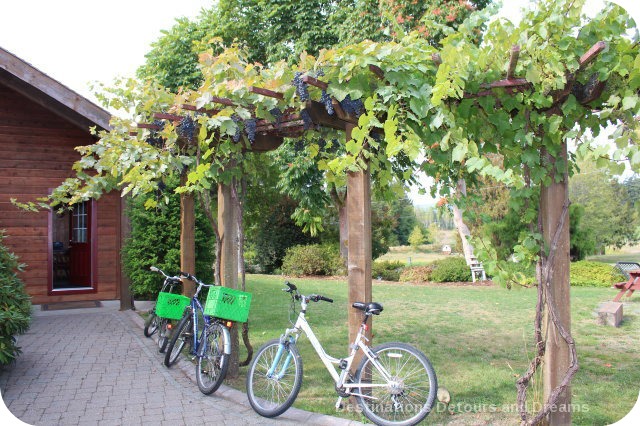 Cherry Point Estate Wines tasting room is open daily from 10:00 a.m. to 5:00 p.m. Forty-five minute winery tours are also available but must be booked at least 48 hours in advance. The grounds and Bistro are available for event rentals. I was surprised to find that there was no tasting fee. However, you are unlikely to leave without buying at least one bottle of wine.
Information on other wineries in the Cowichan Valley can be found here.
PIN IT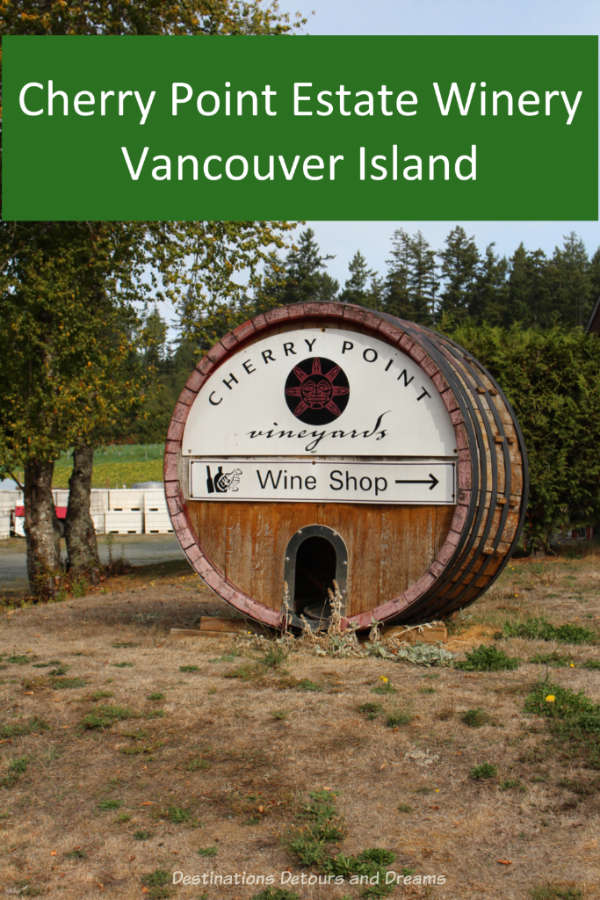 Destinations Detours and Dreams monthly e-newsletter contains behind the scenes information, sneak peeks ahead, travel story recaps and more. SIGN UP HERE