Downtown Mesa Sculpture Tour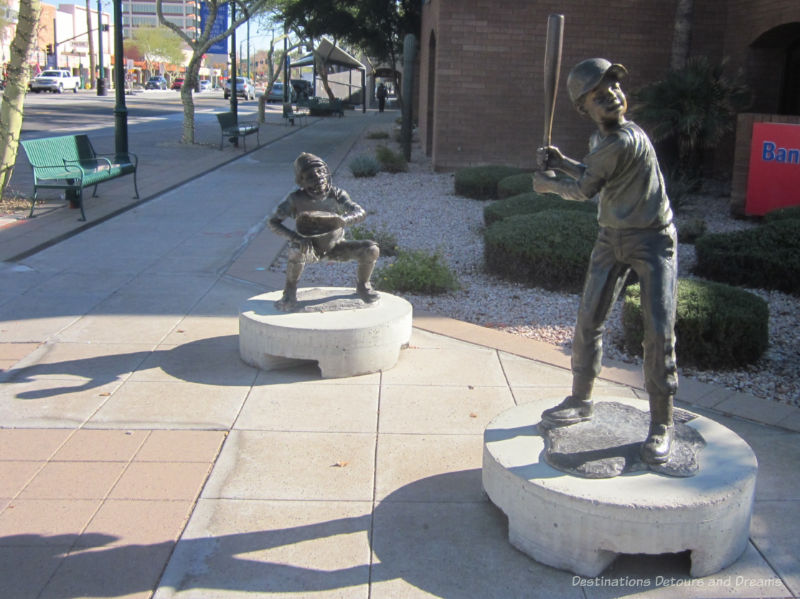 Sculptures in Mesa, Arizona's compact downtown
Mesa is one of the cities that form part of the sprawling Phoenix metropolitan area in central Arizona. This suburb city is located just east of Phoenix. It is the third-largest city in Arizona. Despite its large land area of just over 133 square miles, Mesa's downtown is relatively compact. Comprised mainly of low-rise buildings and containing several historic buildings, the downtown area retains a small town feel despite being in the middle of a huge urban area.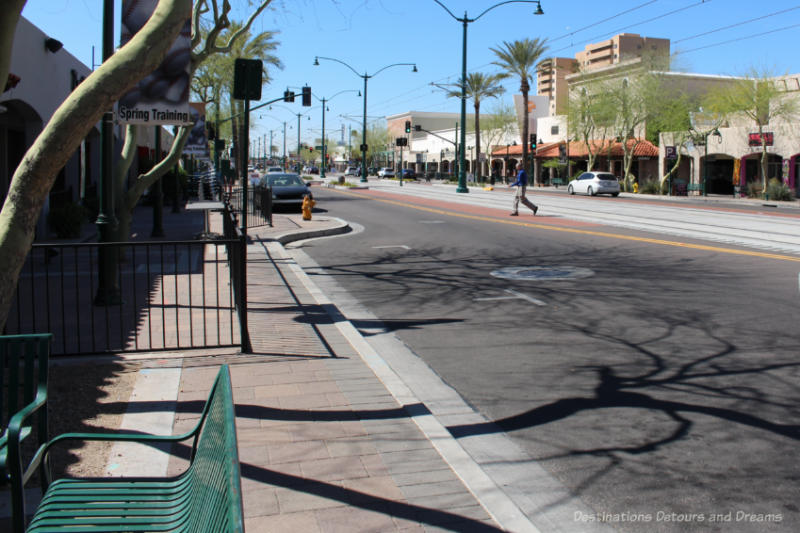 In its square mile, which was the original townsite when Mesa was founded by Mormon pioneers from Utah in 1878, you'll find a variety of shops, restaurants, and cultural institutions within easy walking distance of each other. You'll also find a collection of sculptures. There are almost forty pieces in Mesa's growing permanent sculpture collection. Here is a sampling of those sculptures.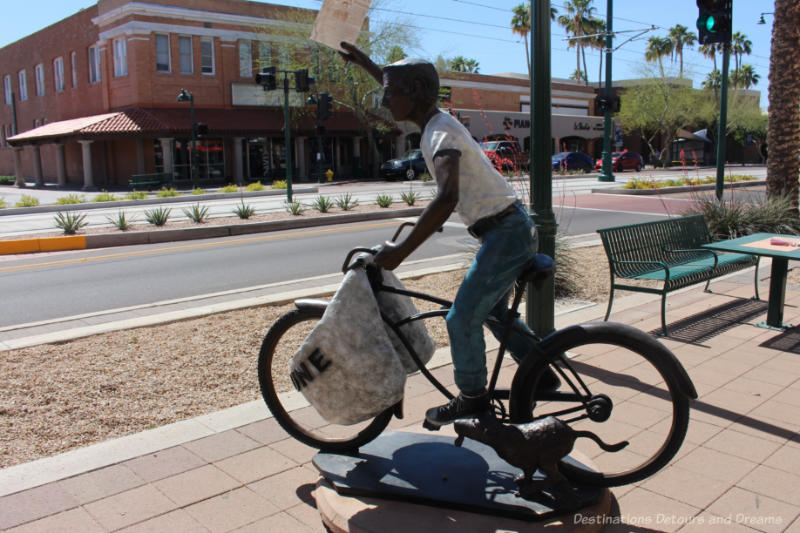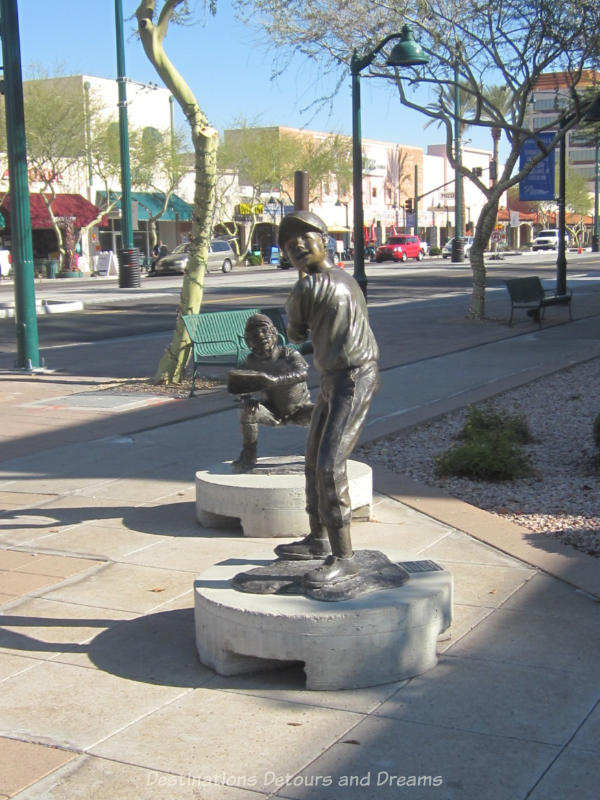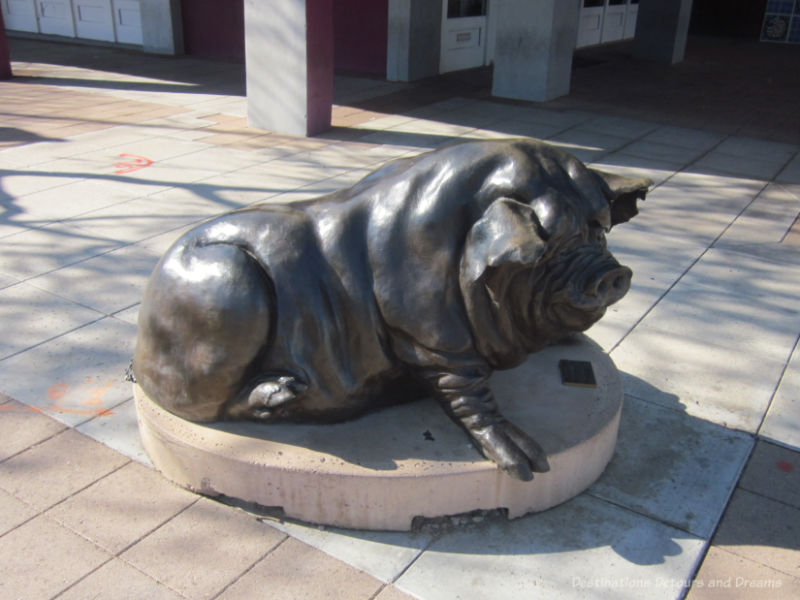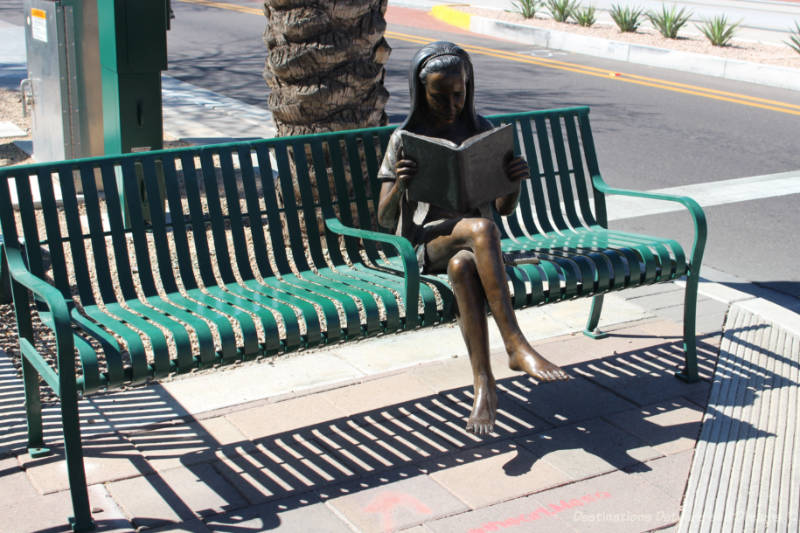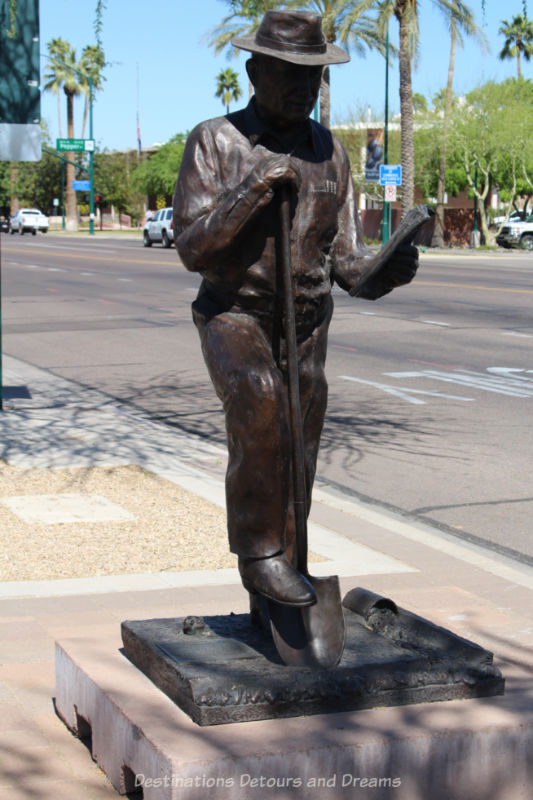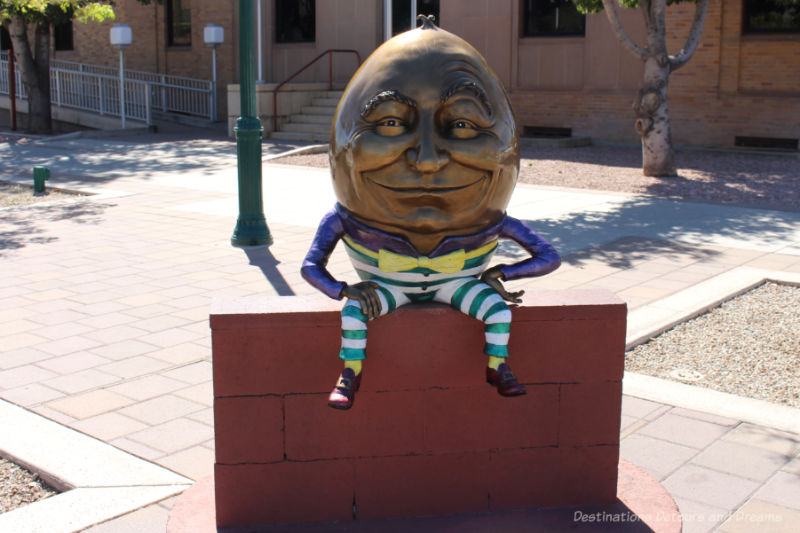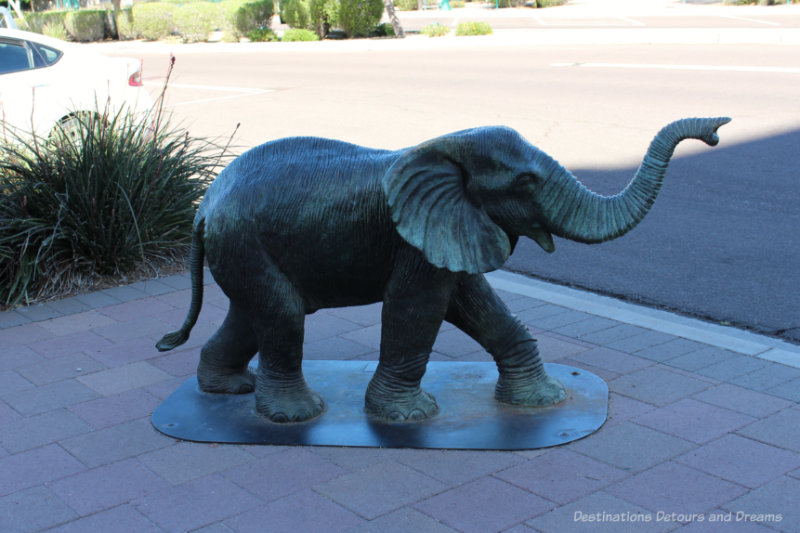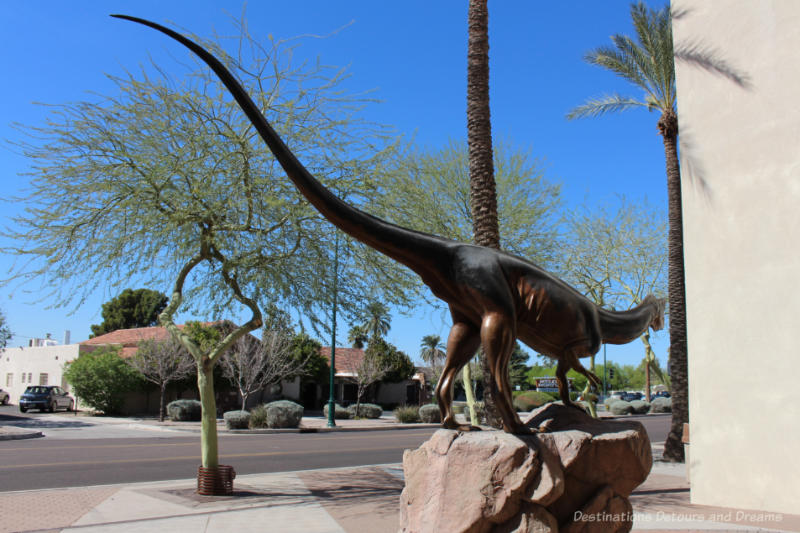 In addition to the sculptures, you can also find a number of murals in downtown Mesa. For a self-guided tour, pick up a Downtown Guide and Art Walk at Visit Mesa or use this digital art walk guide.
Never miss a story. Sign up for Destinations Detours and Dreams free monthly e-newsletter and receive behind-the-scenes information and sneak peeks ahead.
PIN IT