Puerto Vallarta Street Art: Exploring 5 de Diciembre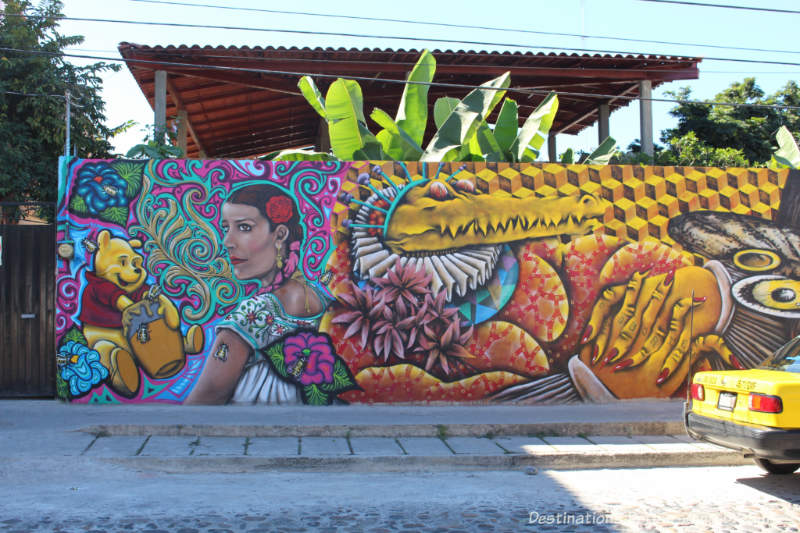 Exploring Puerto Vallarta's street art in Colonia 5 de Deciembre
Within my first few days in Puerto Vallarta, Mexico, after I'd already noticed a few pieces of street art, I came across a blog post titled Unique Things to Do in Puerto Vallarta: A Self-Guided Street Art Tour. In the article, Sarah mapped out a walking guide to see a number of Puerto Vallarta's works of street art. The guide started in the 5 de Diciembre area of the city, an area I hadn't yet seen much of. I decided the guide would be a good way to explore that area as well as finding street art. A delightful surprise was that I discovered more street art than was listed in the guide.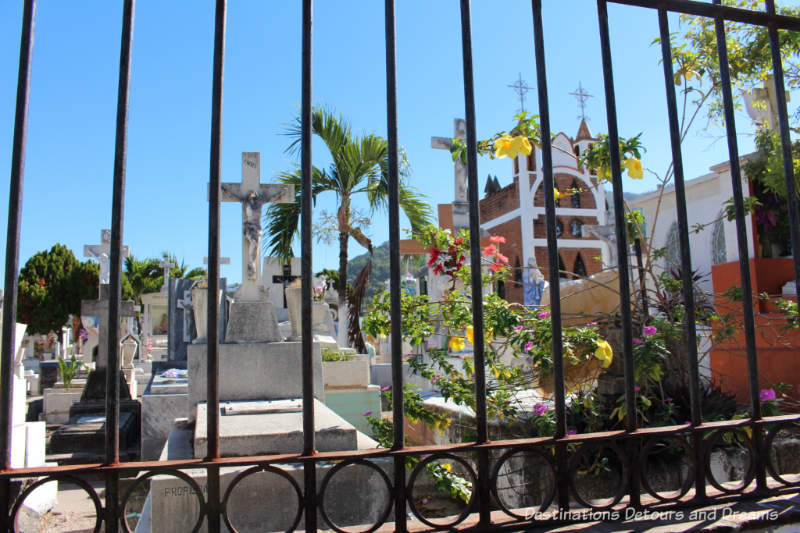 The self-guided tour started at the El Panteón Cemetery at the corner of Calle Brasilia y Calle San Salvador. Street art covered the wall around the cemetery.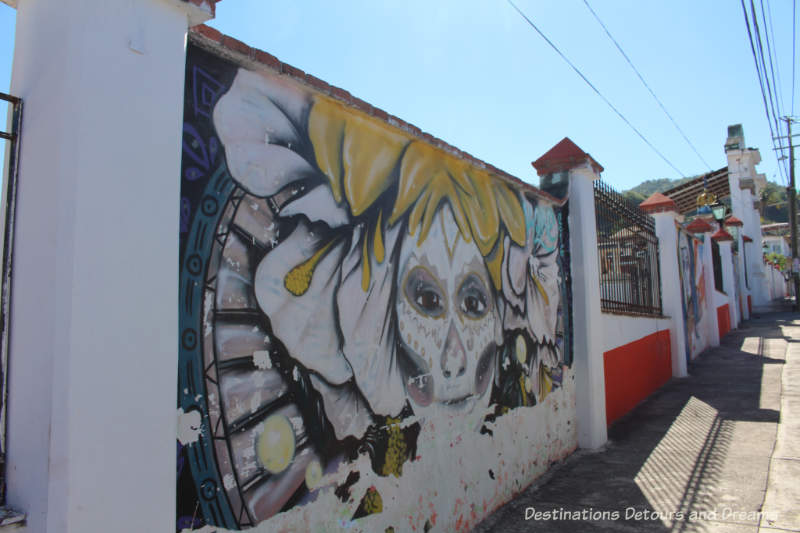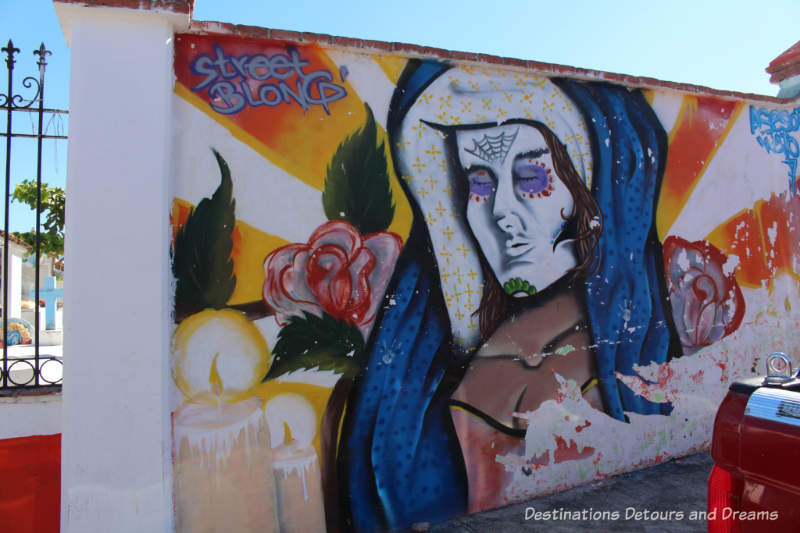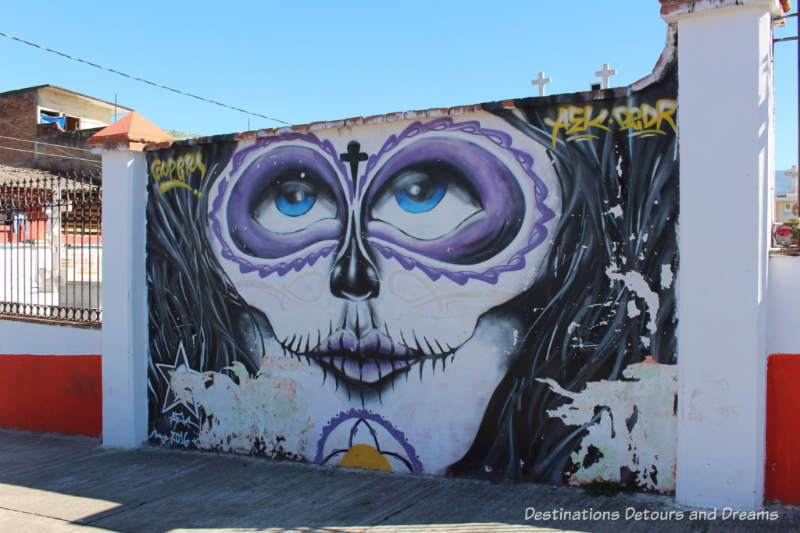 It was nice to find so many pieces in one location, although many were worn and in need of touching up. But this was just the start of my street art discovery tour. I would discover many other impressive pieces.
Colonia 5 de Deciembre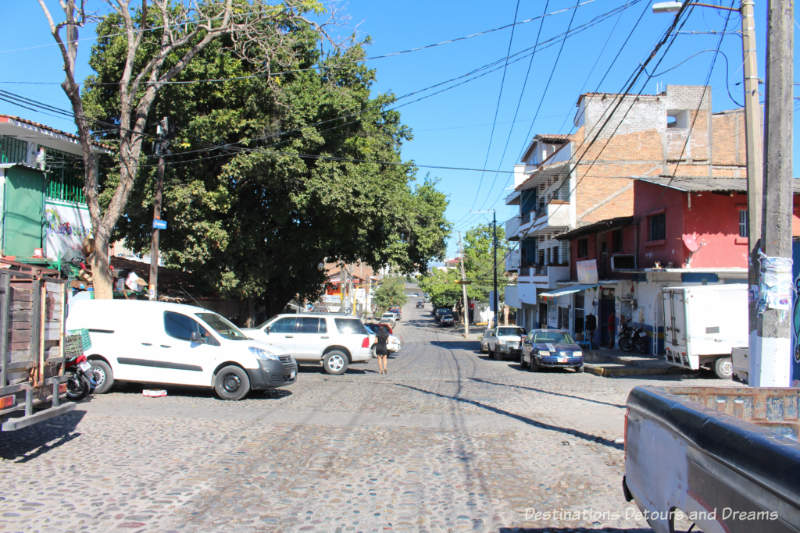 Colonia 5 de Diciembre is located just north of the central downtown area (El Centro) of Puerto Vallarta. It was one of the first areas outside of El Centro to be developed. It is largely residential with a blend of locals and expats, a majority of whom are year-round residents. It feels more like a traditional neighbourhood than a tourist destination, the predominant aura in other parts of the city.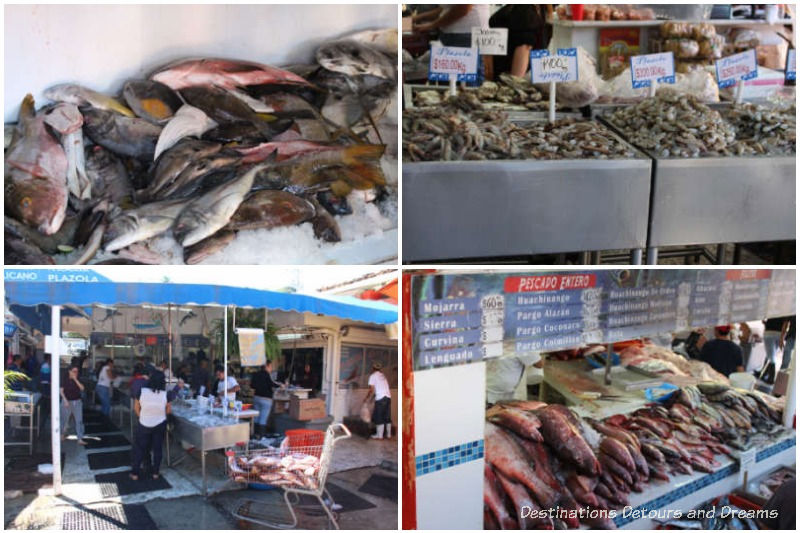 Mercado del Mar, the city's largest fish market is across the street from the cemetery. It is interesting to walk through even if you aren't there to purchase fish.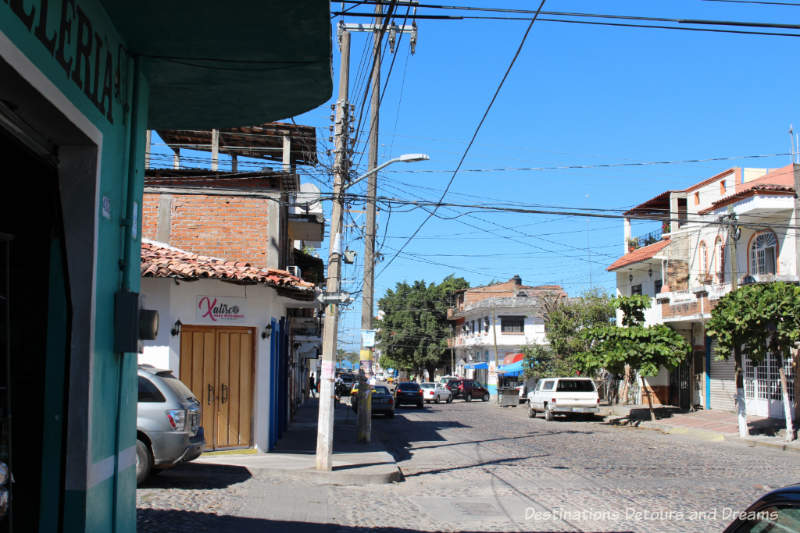 As I walked the streets, every so often I'd catch a pleasant whiff of a sweet, floury aroma. I quickly learned to recognize that meant I was approaching a tortilla bakery.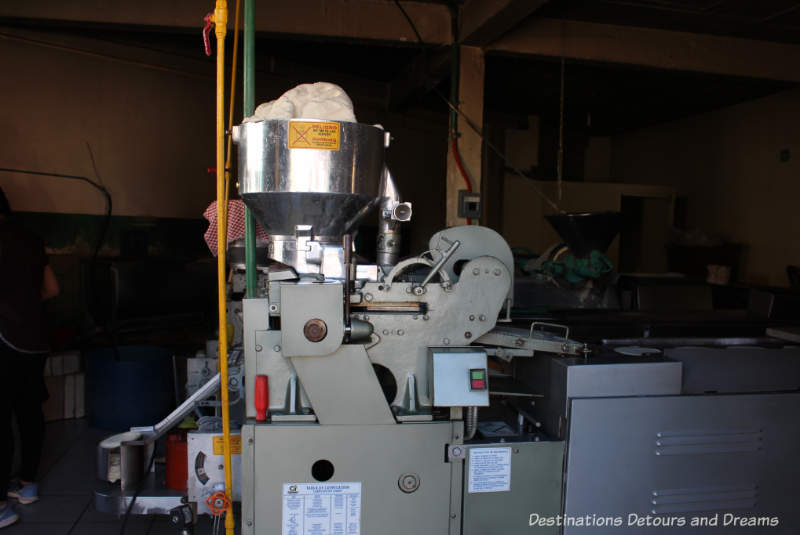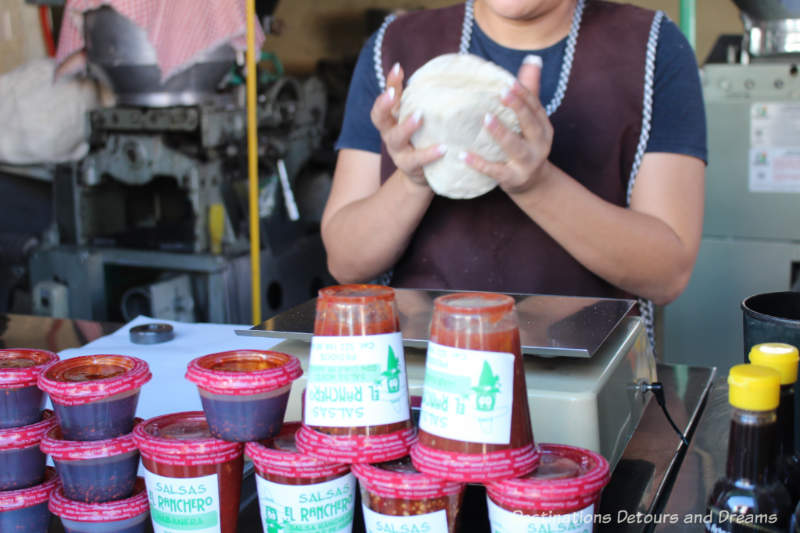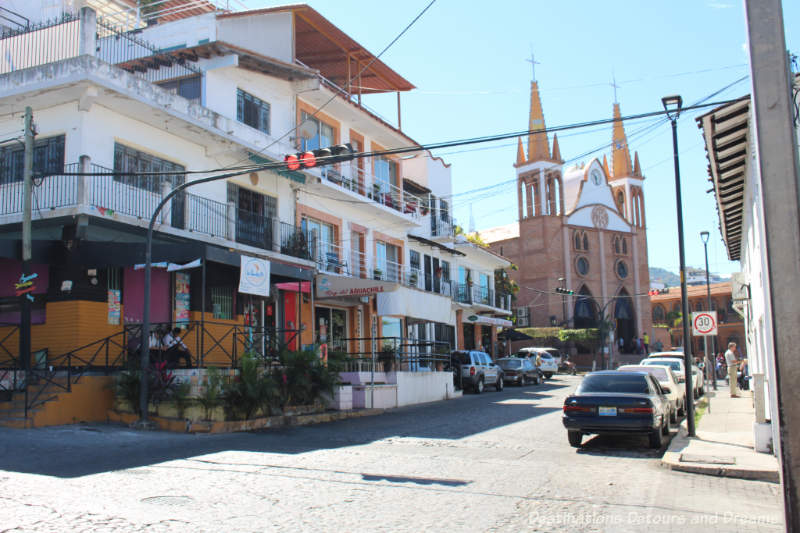 The Our Lady of Refuge (Nuestra Señora del Refugio) church was built in the 1960s. It is located in front of Miguel Hidalgo Park, one block north of the Malecon.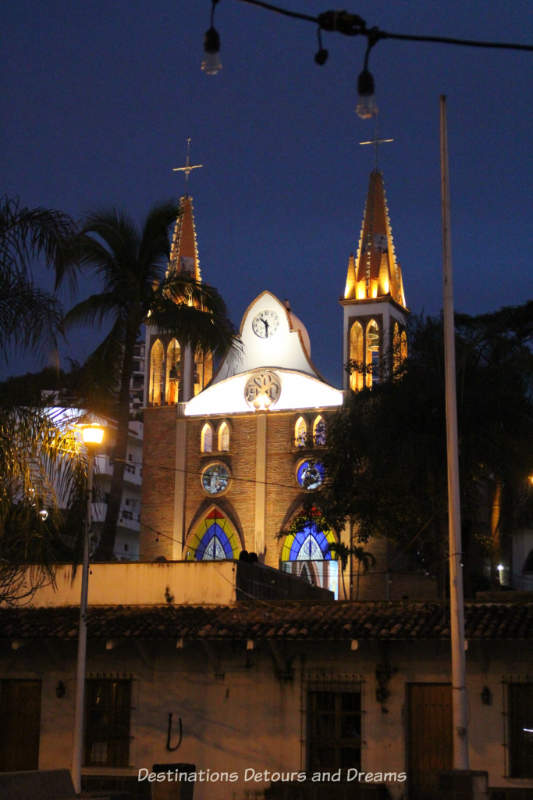 Misael Ivan Lopez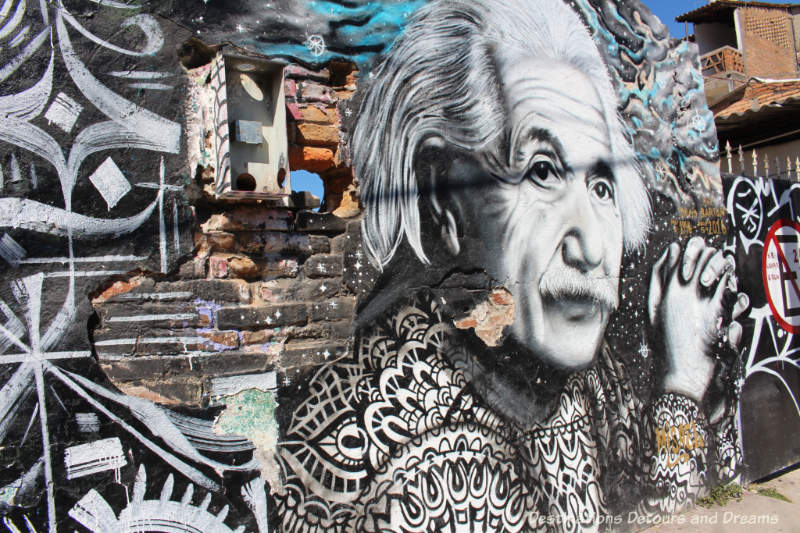 The above mural of Einstein, located on Calle Columbia between Calle San Salvador and Calle Nicaragua, was on Sarah's tour. It is signed by Misael. Back home, I did some research and discovered that several of the murals I'd liked in the 5 de Diciembre area were created by Misael.
Misael Ivan Lopez was born in 1987 in Nuevo Laredo, Mexico. When he was two, his family moved to Minnesota. In 2010 he was deported back to Mexico. After some culture shock, he discovered a love for Mexican indigenous and ancient art. That and his time in the U.S. have shaped his own art. In January 2018, he opened his own gallery The Hive Studio and Galería at San Salvador #370. The area near the gallery contains several murals he created or collaborated on.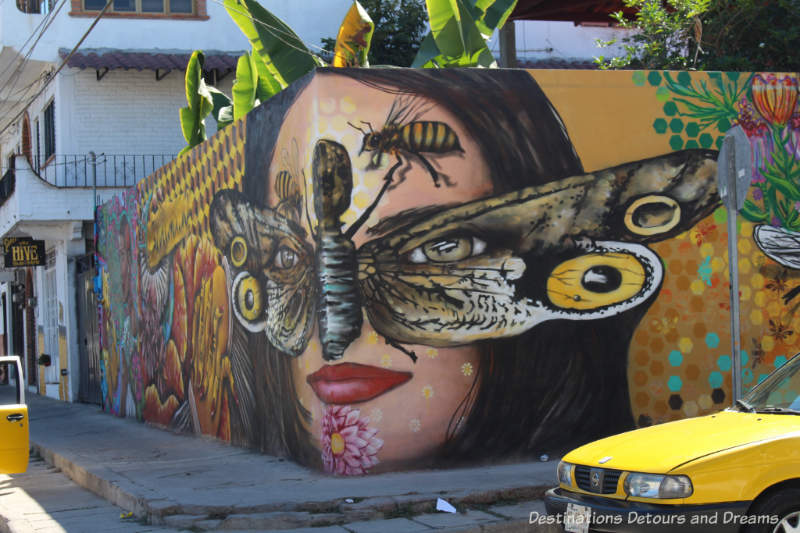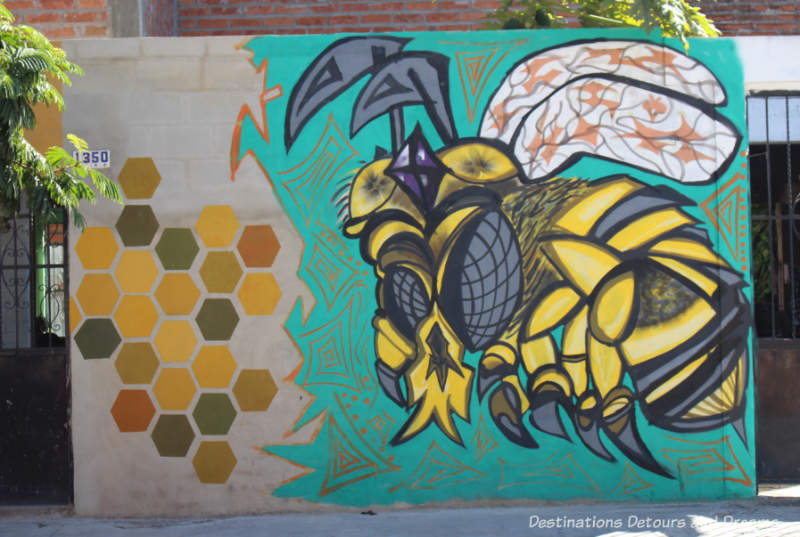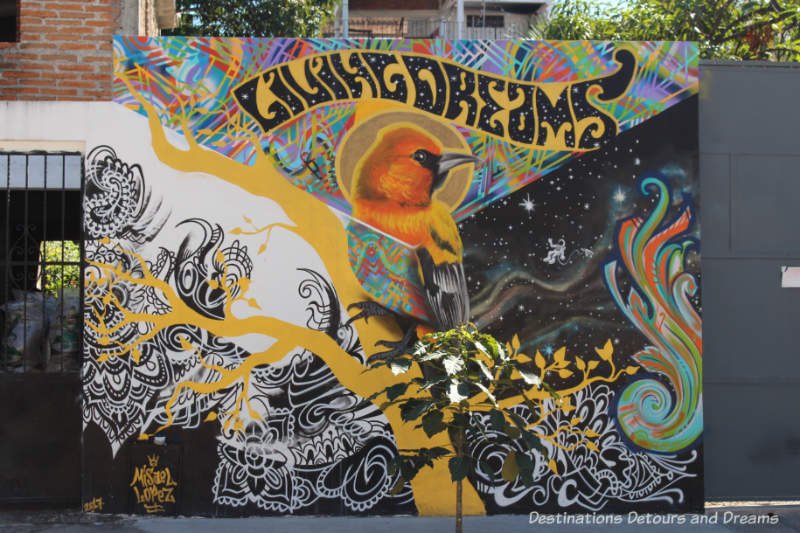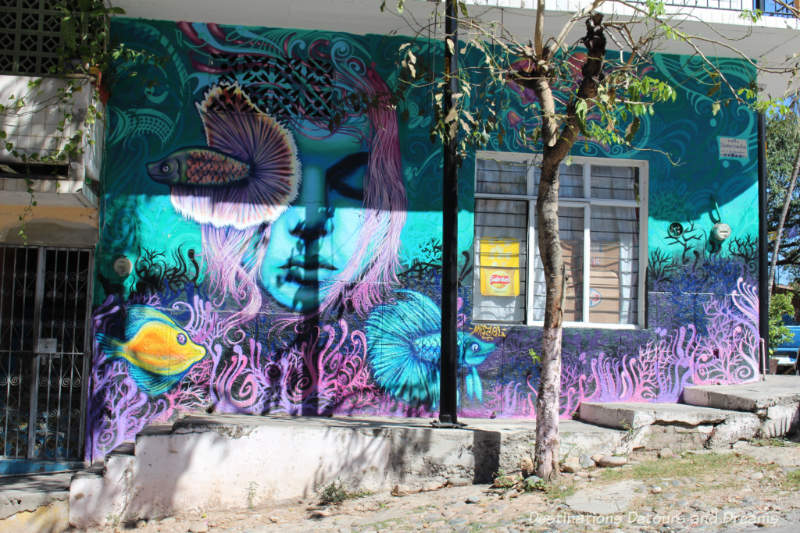 Coral Restore Mural Project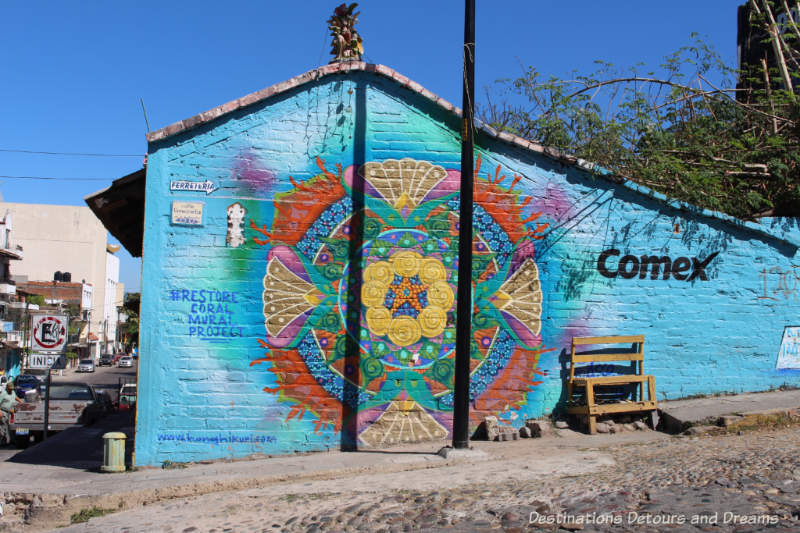 The above mural on Calle Venezuela is one of many in Puerto Vallarta (and other places in Mexico) created as part of the Restore Coral Mural Project. Restore Coral is an organization working for the restoration of reef systems in Mexico, starting with the Mesoamerican Reef System. The Mesoamerican Reef, also known as the Great Mayan Reef, stretches for over 1,000 kilometres starting at the tip of the Yucatán Peninsula and continuing south along the coasts of Mexico, Belize, Guatemala, and Honduras. In recent decades, the Mesoamerican Reef System has experienced a density loss of 75% endangering hundreds of marine species. The organization seeks to create spaces for the restoration, reproduction and care of coral reefs working in collaboration with scientists and civil society. The Restore Coral Mural Project uses urban art to raise awareness.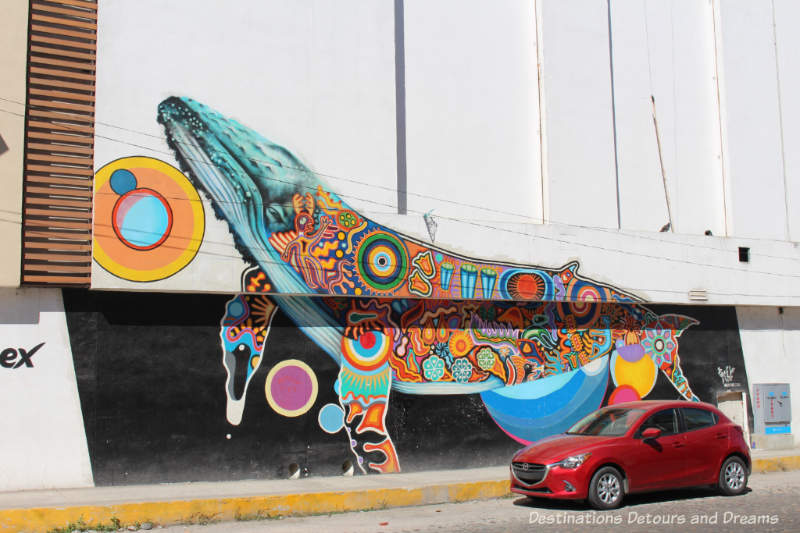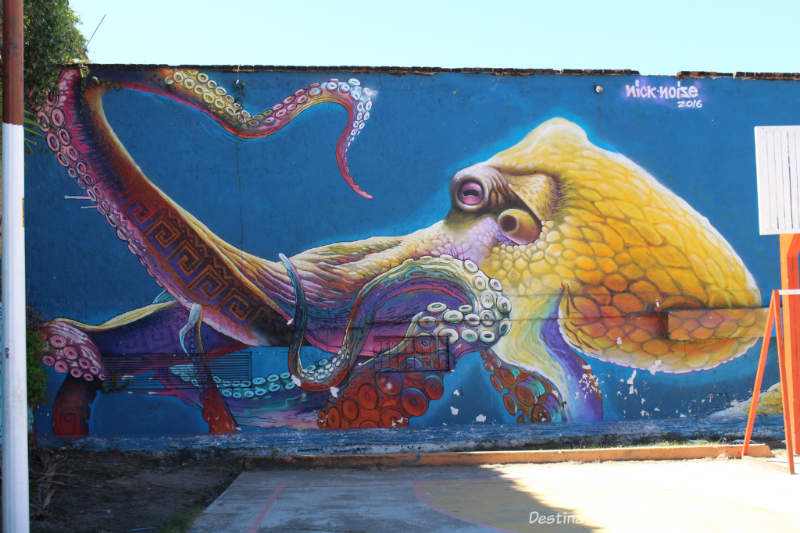 More Street Art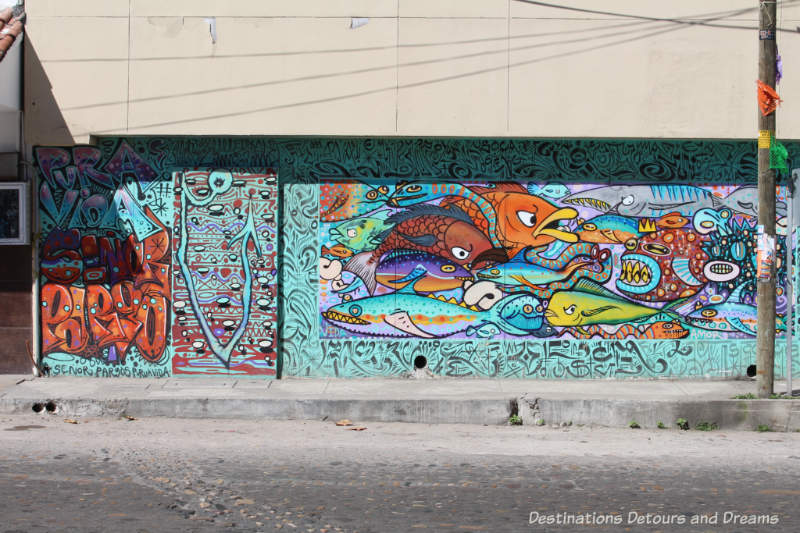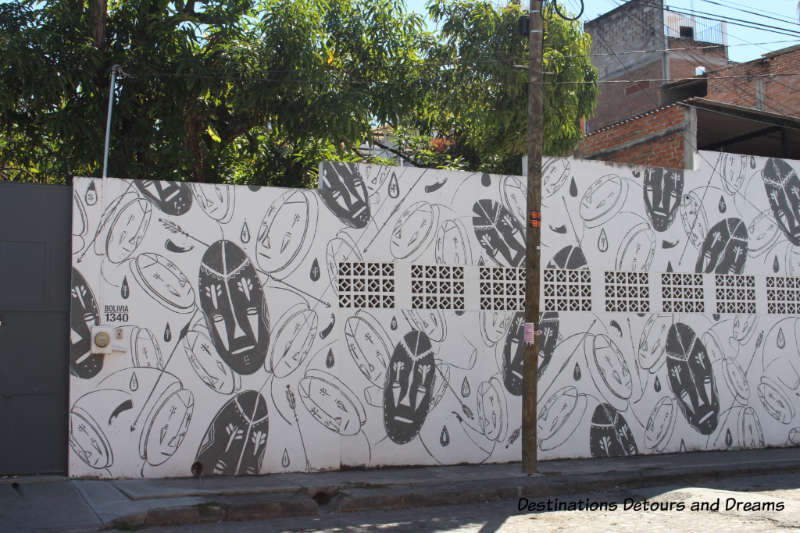 Sarah's guide goes on to other areas of the city, but I didn't follow it beyond 5 de Diciembre. I had already discovered some of the pieces she listed on Isla Cuale. Over the remainder of my stay in Puerto Vallarta, I hunted out street art as I explored the city. I will write about street art in other areas of Puerto Vallarta in an upcoming post.
Never miss a story. Sign up for Destinations Detours and Dreams free monthly e-newsletter and receive behind-the-scenes information and sneak peaks ahead.
PIN IT