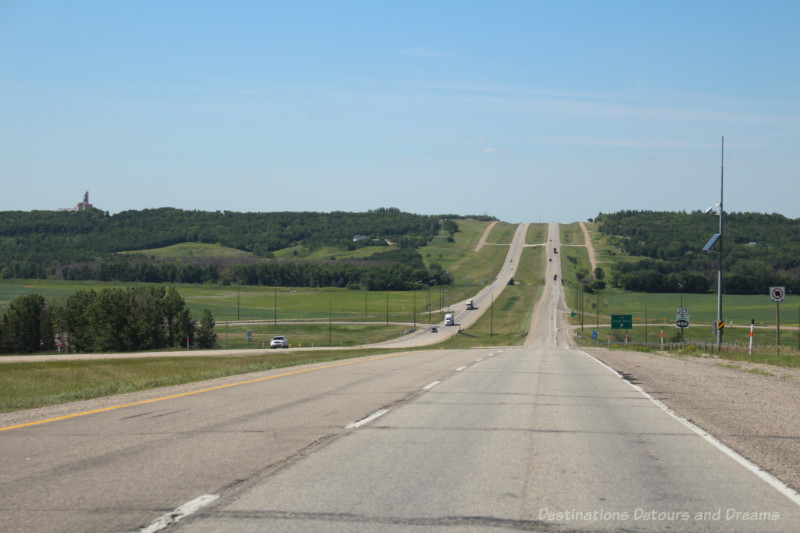 Road trip travel tips to make the best of your next driving vacation
Sometimes the journey is as important as the destination. Sometimes the journey is the destination. Road trips provide a unique travel experience where the journey is as important, if not more important, than the destination. A driving holiday offers the opportunity to see off-the-beaten-path or hard-to-get-to attractions and to enjoy a variety of scenery and landscapes. You have flexibility in timing and routing. Departure times aren't dictated by an airline or railway company. Usually you have more room for luggage (and souvenir purchases along the way).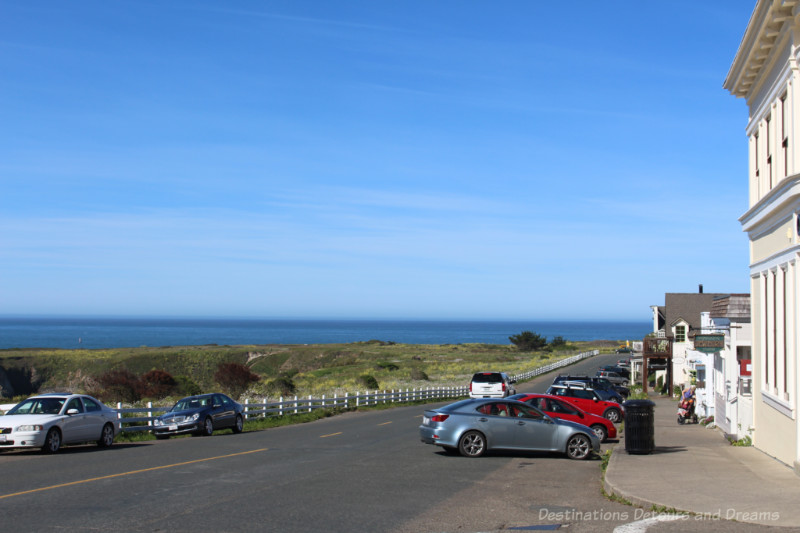 There is a sense of freedom and adventure in hitting the open road, but we also hear about "road trips from hell." You may have been on one such disaster yourself. A little planning and preparation can help make your road trip a pleasant and memorable experience.
I've been on a number of road trips over the past decade. Some were simply about getting from Point A to Point B. Others were truly about the journey itself, such as the drive along California's scenic Pacific Coast Highway. And some were a combination of the two, where I was headed to a specific destination, often to visit family, and took time to sight-see along the way. With each trip, I learned a bit more about what makes for a good road trip and have a few tips to share.
Note: Travel is a bit different these days as the world still deals with a pandemic. My tips come from experience in a pre-pandemic world. If you are planning a road trip now, be aware that some of these tips may need to be changed or ignored for the current situation. In my final tip, I've listed a few considerations for road tips in the time of COVID-19.
Know When A Road Trip Is Not Appropriate
This may seem an odd tip to start off with, but there are times when a road trip may not be the best choice. Time constraints may make flying a better option if the main purpose of your trip is to visit friends or family or to tour a destination many, many miles away. If someone in your travel party regularly gets carsick, you may want to consider another option. Weather and road conditions are also a factor. A drive through the Canadian Rockies is a brilliant trip in summer. Although I've driven through the Canadian Rockies in winter, I wouldn't recommend this time of year for a pleasure trip even though the scenery is still spectacular.
Have Your Vehicle Tuned Up Before You Start
This tip seems so obvious I almost didn't mention it, but you want your vehicle in its best condition for the drive.
Don't Rush
The pace of each road trip will be different depending on the specific trip and the style and preference of the travellers. It is important to understand what pace you and your travel companions are most comfortable with. What balance of time actually behind the wheel and time spent in other activities works best for you? The answer may not be the same for every day of your trip. How much time you want to spend driving and what attractions you see along the way will dictate how far you travel that day. When we wintered in Arizona there were no sight-seeing stops on the drive from our Manitoba home to Mesa. The trip was all about getting there as quickly as possible. Even still, we knew we weren't comfortable driving past the evening dinner hour and arranged to end each driving day between 4 and 7 pm.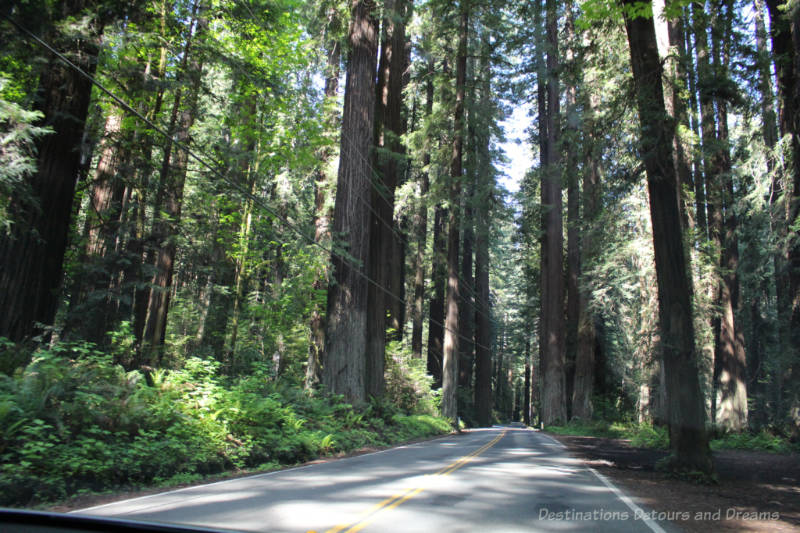 When planning what towns to stop at for the night, consider what you might want to see along the way and allow the time needed to visit those attractions. Stops to stretch your legs are important, especially on long days of driving. Even if you have no specific stops planned, you need to factor in time for those stretches, toilet breaks, gas tank re-fills, bites to eat, and possible explorations of unexpected attractions.
Bottom Line: Avoid overestimating how far you will or must travel each day so that you don't turn what should be an enjoyable leisurely trip into a tense and rushed time.
Stop At Scenic Outlooks And Historic Markers
You needn't pull off at every historic marker or scenic outlook, but don't pass them all by. The ability to make these stops to take in the view or see a historic place is part of the appeal of a road trip.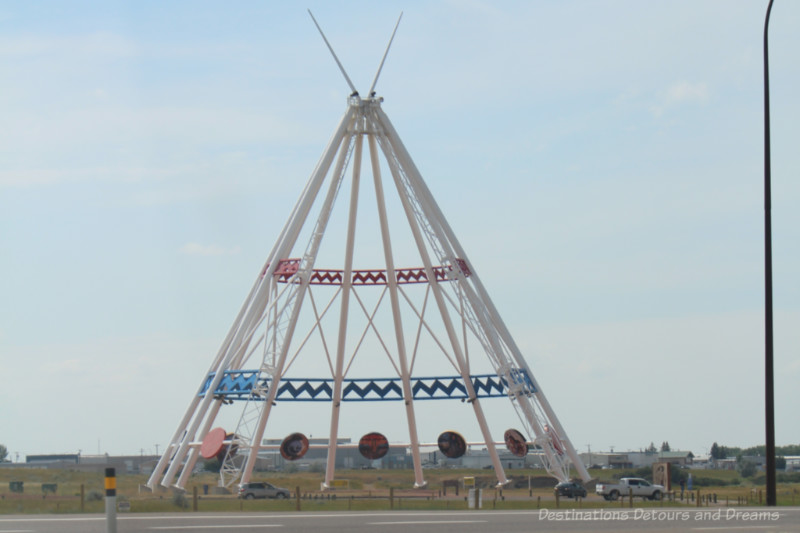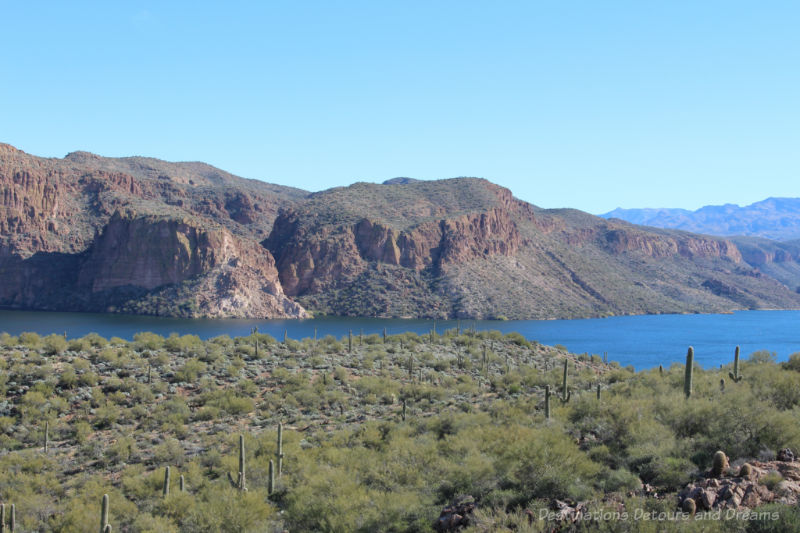 Stretch And Exercise
Offset the effects of long hours in the car with stretching and exercise. Take a walk when you arrive at the day's final destination, use your hotel's exercise room, or stretch in your hotel room. It helps if the stops you have planned along the way include attractions or places where you might take a short hike, either in a scenic park, through a beautiful garden, or in a historical museum.
It usually took us about 3 ½ days to drive from Manitoba to Arizona for our snowbird winters. We would feel stiff and tired for the first two days in our destination. That stiffness was greatly reduced the year we were vigilant about spending twenty minutes after arriving at our nightly hotel stops doing tai chi foundation exercises.
Be Organized
Having room to pack more things than when travelling by plane does not mean you should just throw a bunch of stuff into the car. A little organization goes a long way to a more pleasant travel experience and makes it easier to find things when you need them. Consider a small separate container for first aid items. If beaches will be part of your itinerary pack your beach-going accessories in a separate bag ready for your next beach stop.
Use a large suitcase to pack all the clothing you may need and a smaller-sized "weekender" bag for convenience. When on the move and staying at a different place every night pack what you need for the next two to four days in the smaller case. You then needn't lug the bigger cases in and out of the hotel each day.
Keep things you'll use while you are driving, such as water and snacks, or items you'll need when you stop at attractions, like that beach bag or your hiking shoes, easily accessible. I always have a bag with my camera in it at my feet when I am in the passenger seat.
Pack paper towels to wipe up spills and clean off headlights. To keep yourself clean bring wet wipes and/or a wet washcloth in a plastic bag. And plenty of hand sanitizer. Have a garbage bag in the car to collect candy wrappers, fast food containers, dirty paper towels, and other trash. After several days on a road trip, I am often reminded of the scene in the television show Friends where Joey arrives at a movie set outside Las Vegas after driving from New York. When he steps out of the car, a collection of fast food containers falls from inside the car to the ground around him. (You can view that scene here.)
Keep Your Belongings Safe
Keep as much of your belongings as possible out of sight in closed trunks or under cargo covers. When you need to park and leave your vehicle, including at the hotel overnight, find parking spots in well-lit high-traffic areas if possible. Don't leave electronics in your car overnight.
Check Weather And Road Conditions
Storms can disrupt travel plans even in the middle of summer. And road construction can cause delays and detours. It is prudent to regularly check conditions along your planned route. If conditions don't look good, you may decide to take another route, stay a day or two longer in your current spot, or head out a day or two earlier than planned to avoid a coming storm.
Also be cognizant of regular road conditions. There may be sections where there is a large distance between services of any kind. Fill up with fuel and have your restroom break before starting out on those sections. Have water and snacks with you. The almost two-hour, 150-kilometre drive between Revelstoke and Golden through the mountains of British Columbia, Canada is one of the most scenic drives you'll ever take. There are no gas stations along the route. There are a few camps and day-use areas off the main highway that are open during the summer months, but other than the Rogers Pass Discovery Centre in the heart of the Rogers Pass National Historic Site there really aren't places to stop.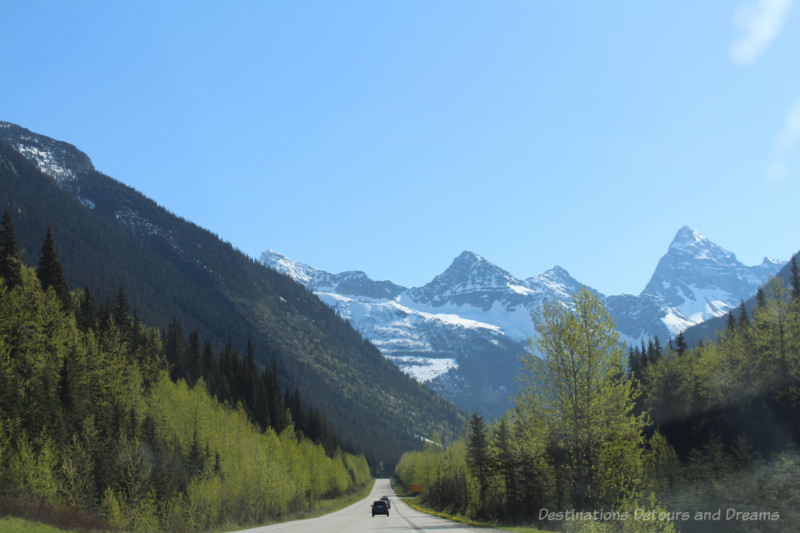 On one of our drives home after wintering in Mesa, Arizona, we took a cross-country route to avoid severe thunderstorms and possible tornadoes. Our changed route took us on a lonely highway in New Mexico. My paper map showed only a few towns along the way. I wondered if perhaps my map showed only the larger centres and we'd come across smaller towns in between. We did not. Those were the only towns and they were pretty small. I was glad for the full tank we'd started out with and the food I'd brought along for our lunch. We encountered less than a handful of other vehicles in two hours of driving. It turned out to be a lovely drive. It was a beautiful day and we did not have the stress of Interstate traffic to deal with. It might not have been so lovely had we been starving and running low on fuel.
Remote, and sometimes even not so remote, locations, can become issues if you are relying on a cellular connection for navigation. Paper maps can be useful in this case. It is also good to have an overall sense of your planned route so that intermittent loss of cell service doesn't cause panic.
Determine When To Pre-Book Hotels
Many people enjoy the freedom of not having a rigid schedule on a road trip and prefer to just see where each day takes them. There are times, however, when this approach can cause its own stresses. Hotels may be all booked up in popular destinations during high tourist season. If you have special requirements that limit your choice of accommodations, you may also want to consider booking ahead.
When we drove from Manitoba to Arizona with our dogs, I planned overnight stays and booked hotels in advance so I could guarantee we'd have an appropriate dog-friendly room. (I usually also had some back-up hotels identified, although not booked, should weather force a change in route.) When we did that same trip after the dogs had passed on, I didn't book hotels in advance and we'd drive as far as we felt comfortable in one day.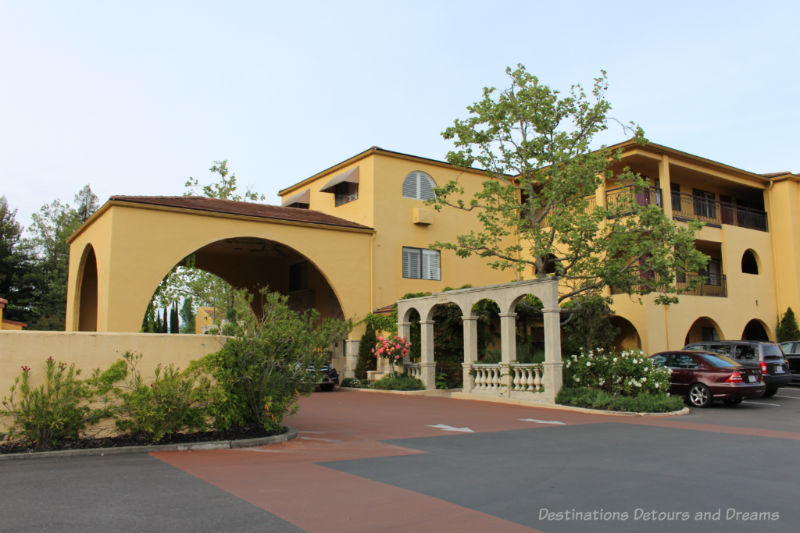 Even when we are travelling without booking ahead and not sure of where we might get to each night, I often do advance hotel planning. I'll research to come up with a list of two or three possible hotels in the various cities/towns we might possibly wind up at. That way when we decide to stop, we can head straight to a hotel on our list instead of driving around or searching the Internet at that point. We also have a backup should the first choice have no room. This does take some time, either ahead of your entire trip or on the journey as you plan the next few days. Whether you think it is worth spending this additional time or not depends on how difficult you think it might be to find and navigate to a hotel in the towns you're likely to get to, how sure you are of your route, how many possible towns are on your list, and your own tolerance for uncertainty.
Keep in mind that a road trip doesn't need to be completely pre-booked or completely as-you-go. You may decide to pre-book part of the journey in busy locations or locations with limited accommodations. You may also opt to book ahead from the road and map out only the next few days.
One last note on hotels: Many of the rest stops along U.S. Interstates have magazines with area information and discounts. If you haven't already booked your next hotel stay, you may find a hotel of interest in that book along with a discount code or coupon.
Give Yourself More Dining Options
Trying new restaurants and sampling local delicacies is one of the joys of travel. However, after several days, restaurant dining can become tiresome and expensive. Picking up ready-to-eat or easy-to-prepare items, such as prepackaged salads or sandwich fixings, gives you other options for eating in your hotel room, picnics, or meals on the road. There are a few things you can do and pack to make these options easier.
Use a small cooler (easy to lift or roll if you plan to bring it in and out of hotel rooms) or a cooler bag to keep food for the road fresh or store leftovers as you travel. Pack a small ice bag that can be stored in a freezer in the hotel overnight. If your hotel room does not have a fridge with a freezer, fill a Ziploc bag with ice cubes from the ice machine
Pack a couple of bowls or plates. You may want them to be microwave safe if you plan to heat food on them in the hotel microwave. Also pack eating utensils. There are travel cutlery sets available that come with their own travel cases. Alternatively, pack forks and spoons from your own kitchen in a small case or a Ziploc bag.(Note: paper plates and disposable cutlery are also options, but they are less environmentally-friendly.)
A paring knife can be useful for a variety of things from cutting slices of cheese to peeling fruit to slicing grocery rotisserie chicken. Wrap it up with something soft for safe travelling.
A small container of dishwashing liquid, a dishcloth, and a tea towel are handy for clean up.
It is important to remember to hydrate when travelling. Having your own refillable water bottle is a more environmentally-friendly choice than buying individual plastic bottles of water. Refill it at water stations along the way or from larger jugs of water you've purchased and stored in your vehicle.
Your own travel coffee mug reduces the use of disposable coffee containers.
Save money on soft drinks or juice. Instead of buying these from the expensive vending machines in a hotel, buy several cans or a case at a grocery store. Keep the cans or bottles in your car, bringing only a couple into the hotel for overnight stays.
Organize the various items above so that they are easy to find and access when you stop for a picnic and that what you need to bring into a hotel is easily found and carried.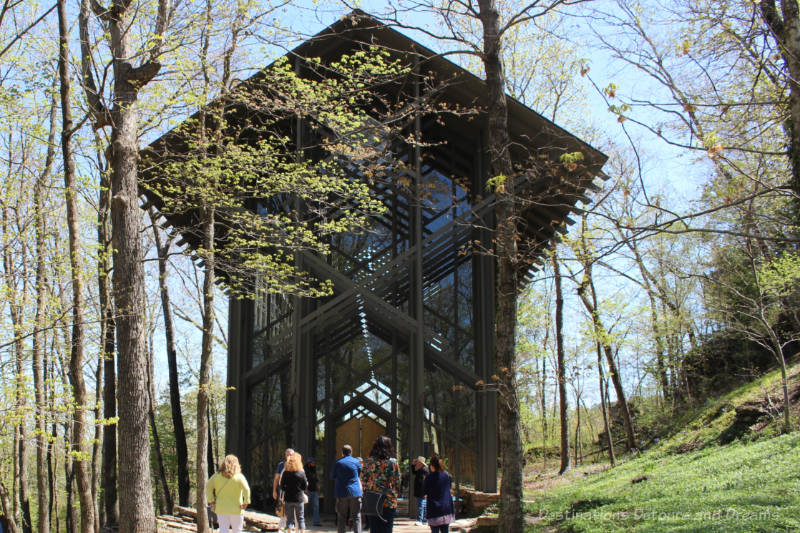 Manage Your Laundry
On any trip longer than a week the question of laundry comes up. There are several things one can do to manage this. Hand-washing items in the hotel sink may work for some items. You can pack detergent for this or use shampoo. This, however, doesn't work well for very large items (perhaps you might use the tub instead) and if you are hitting the road again first thing in the morning the items may not dry completely. This method may be more appropriate on a stay of 2 or more nights. (Side note: Heated towel racks speed up the drying process should you wind up in a hotel with that amenity.) Some hotels have laundry services you can use. These are generally not cheap and typically require you to be at the hotel for a couple of days. Some hotels/motels have washing machines for their guests' use. If you wind up in one of these hotels you might want to make that stay laundry day as well. You can also make use of public laundromats.
How do you store and keep track of the dirty clothes between laundry days? I'd recommend having a separate bag or carrier stored in the vehicle for your laundry. This method worked well for us on our California coastal drive. I purchased a collapsible mesh laundry bag at a dollar store. We did not repack clothes needing laundering after a hotel stay. Instead we placed them into a plastic bag that we emptied into the mesh laundry bag in the car. We knew it was getting time to do laundry when that mesh bag started to fill up. When we were ready to do the laundry, all of it was in one place.
Build In Rest Time
Planning for rest and do-nothing time is something easily forgotten as you try to see as much as you can. A frantic pace can be sustained for a weekend but multiple-week-long trips require pacing. If you wind up too tired, you will not enjoy the rest of the trip and lose interest in seeing things. You can give yourself rest time by having a few shorter driving days, turning in early one night, or staying in one place for several days.
On long road trips I'd highly recommend allowing for a day or two here or there for rest and non-sightseeing activities. Take naps, read, write in your journal, do a crossword puzzle, watch a movie, or do the laundry. On our road trip along the U.S. west coast, we had a few stops where we stayed in one place for anywhere between 2 and 5 days. That made the pace easier, but in retrospect I would have built in at least one or two more rest days along the way. I have to admit the thought of paying for a hotel room someplace and not using the time there to see as much as I can bothers me, but I've also come to realize that lack of rest can make me less interested in the things I do see.
You need to decide for yourself how much rest time you need. And what your travel companions need. Some people need more downtime than others. If your needs differ from those of your travel companions, remember that you don't necessarily need to see and do everything together. One person could stay and rest while the other goes out sightseeing (preferably to a place not of great interest to the person remaining behind.) Also note that a passenger may be ready to sightsee as soon he/she arrives somewhere. The driver may need a bit of rest time before heading out again.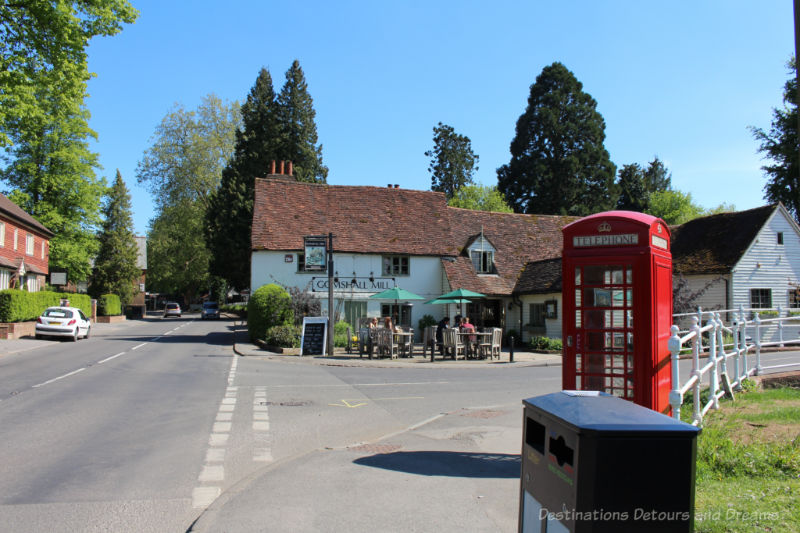 Be Flexible
Flexibility is important in all kinds of travel. Delays along the road, detours, and weather conditions may affect plans. Sometimes those changes in plans can take you to an interesting site you'd not heard of. Discoveries you make along the way may prompt you to want to change your plans as well.
Consider Kids' Needs
In some other sections of this post, I've mentioned taking the travel styles and preferences of your road trip companions into account. What if those companions are children or youth? It has been many years since I've done a road trip with children. Although I do remember a few things, memory is a bit fuzzy in other spots and my experience is dated. My sister, however, did a recent road trip with her two granddaughters, aged nine and twelve. I interviewed twelve-year-old Berlin to get her perspective on road tripping with kids. Her biggest piece of advice was to bring things for kids to do in the car so they don't get bored. Her younger sister read, but Berlin gets carsick if she reads in the car. She was, however, able to watch movies on her phone without getting car sick. She said it was good to have her phone with her. She talked with friends and she and her sister were able to talk with their mother. My sister said Berlin used the phone to help her find restaurants and other locations. The two girls also played cards along the way.
The girls' mother, who was not with them on the trip, sent along a series of envelopes to be opened at specific points in the trip (e.g. after passing a certain town, or on the morning of a particular day). The envelopes contained assorted craft items that could be done in the car. They provided both something to do and surprises to look forward to.
Berlin said she wasn't bored on the trip, but she acknowledged she might be if she was driving for days on a route she'd already been through.
Berlin likes trying new foods when she travels. I know from experience that this is not the case with all children. If your child or grandchild is not adventurous with food, I suggest you consider packing things they will eat and/or purchasing those items along as well as seeking out appropriate restaurants. Berlin's mother made sure she and her sister had a good supply of snacks and candy for the trip.
I would add that in addition to making sure your children or grandchildren have things to keep them occupied that you take into account how long (or short) a time you can spend driving before stopping and incorporate stops along the way that would be of particular interest to them.
Berlin's advice to other kids embarking on a road trip is advice I think is good for all of us: Really look around. Take in the new sights and you'll find stuff to enjoy.
Adjust For A Pandemic
Until the COVID-19 pandemic is over, there will be additional considerations and planning involved in road tripping. I have not yet done a road trip since the virus so drastically altered our lives. I, therefore, do not have specific first-hand experience to draw from, but I have been thinking a lot about what my own first road trip might be like, and can offer a few points to consider.
The first consideration goes back to the first tip on my list. Is a road trip to your destination appropriate at this time? Are the areas you're travelling to and through welcoming visitors? What is open? Know the rules and guidelines, with regard to quarantine, distancing, masks, and other measures, in each of the places you travel through. Respect the rules. Check for updates on the rules as you travel. It is an evolving world. Just because you can go someplace doesn't mean you should. While you may wish to avoid non-essential travel to places that are current virus hot spots, it may also be respectful to avoid non-essential travel to places where the virus is under control or cases are minimal if you are coming from or travelling through a place with high incidence.
Secondly, this may not be the time for free-wheeling, see-where-the-wind-takes-me type of travel. Not everything is open or operating at full capacity. It may be prudent to book hotel stays in advance (and do your research to ensure you are satisfied with their safety and cleaning protocols).
Thirdly, pack what you need for safety. Masks, hand sanitizer, disinfectant wipes. That stack of paper towels may come in handy to avoid touching surfaces, such as fuel pumps, with your bare hands. You may want to have more food supplies with you.
I encourage you to read and find out about other people's experiences with road trips during this time, both in general and specific to your travel areas, to help you plan appropriately.
I hope some of the tips I've mentioned help you in your planning. Just remember to think about what you and your travel companions need to make the journey as safe and enjoyable as possible. Happy road tripping!
Never miss a story. Sign up for Destinations Detours and Dreams free monthly e-newsletter and receive behind-the-scenes information and sneak peeks ahead.
PIN IT