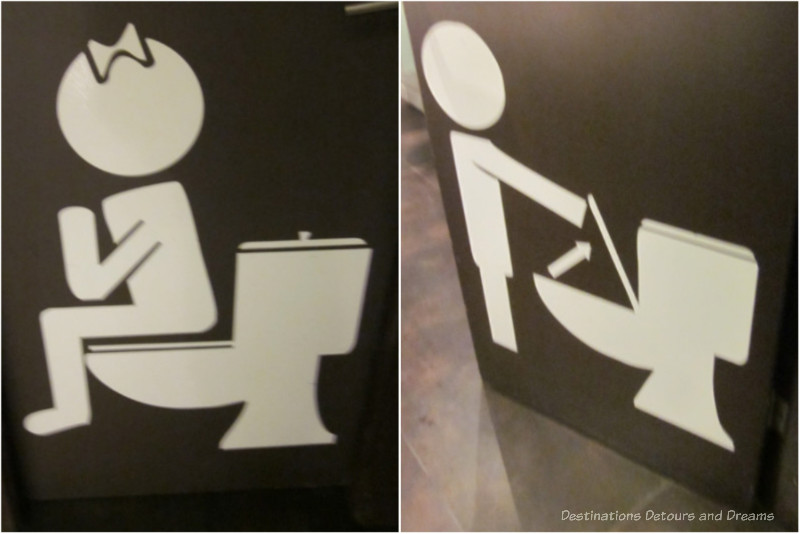 About toilets and travel
When planning for my most recent road trip, I did something I'd never done before in trip planning. I identified possible places to stop along the way for toilet breaks. In past road trips, my husband and I would look for the nearest rest stop or garage along the way as needed. We couldn't be sure such an approach would result in finding a usable facility this trip. A degenerative nerve disease has left my husband with limited feeling in his lower legs and reduced mobility. He walks with a walker. Steps up or down are difficult and in some situations impossible. He needs grab bars or something to hang onto to pull himself up from a toilet seat. I used Google maps to find possible locations along the route and Google street view to assess accessibility into the building. Of course, I couldn't see into the washrooms themselves, but I could make assumptions based on the particular establishment and how it looked from the outside.
My picks worked out for us. I also discovered there were many other options along that route that likely would have worked for us. That was reassuring. It makes me more comfortable in considering other road trips in the future, although I would probably still do some amount of advance research for toilet stops.
The whole experience got me thinking more generally about toilets and travel. While toilets may not be high on the list, if on the list at all, of things we consider when planning a trip, the condition and availability of toilet facilities can certainly impact our overall travel experience.
Differences in how toilets work can be disconcerting or downright frightening. I've never had to deal with the squat toilets found in many places in the world. I don't think I'd manage very well.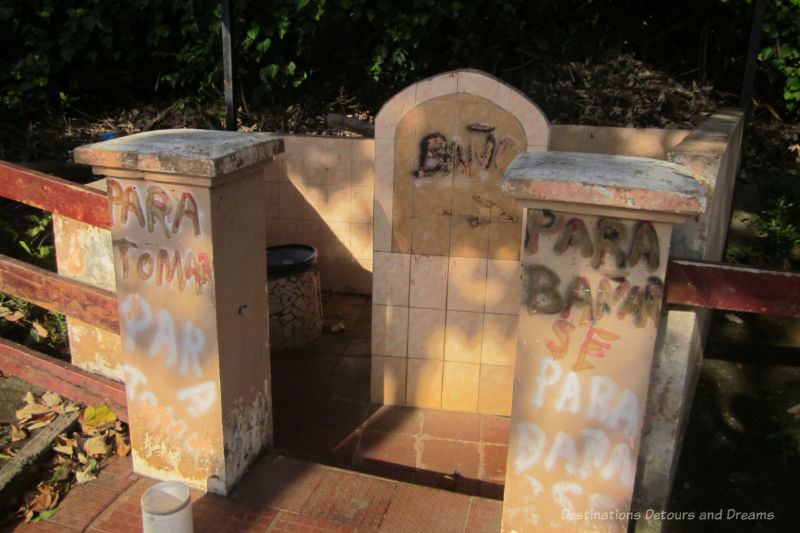 I did, however, encounter the above "baño" near the entrance to Playa El Toro, a beach without facilities near Pedasi, Panama known for good surfing. I don't know if anyone actually uses this – the beach was deserted the day we visited it.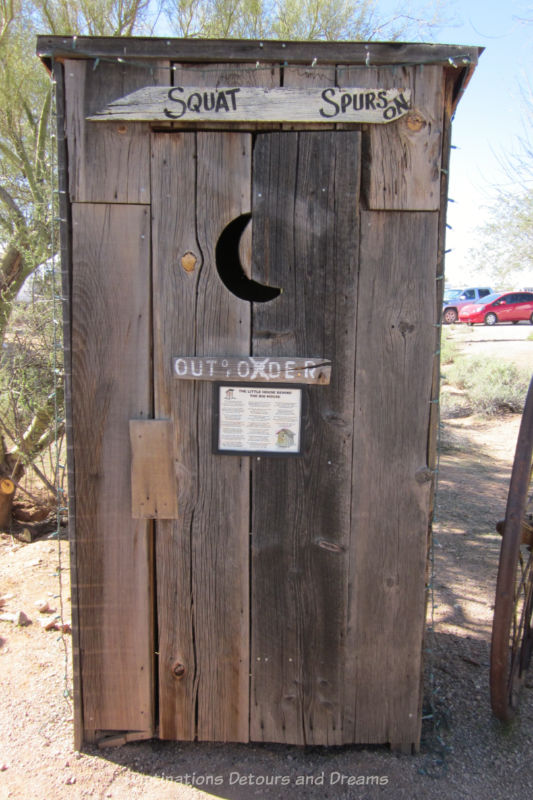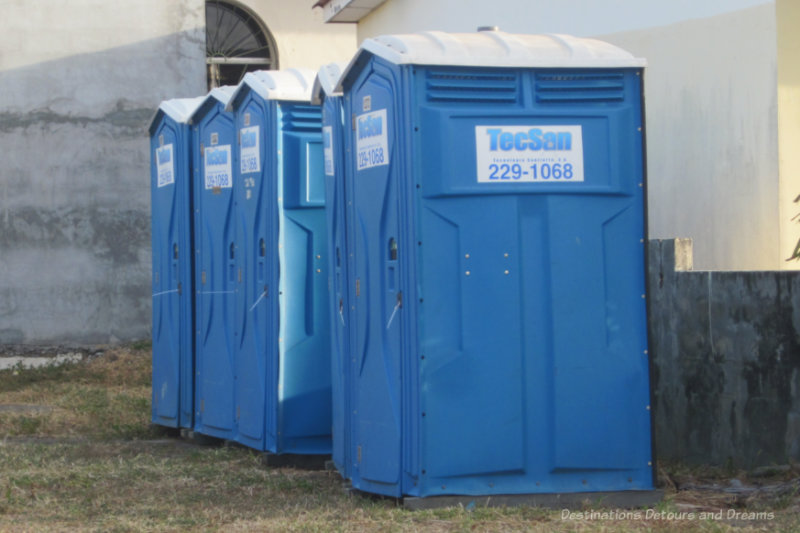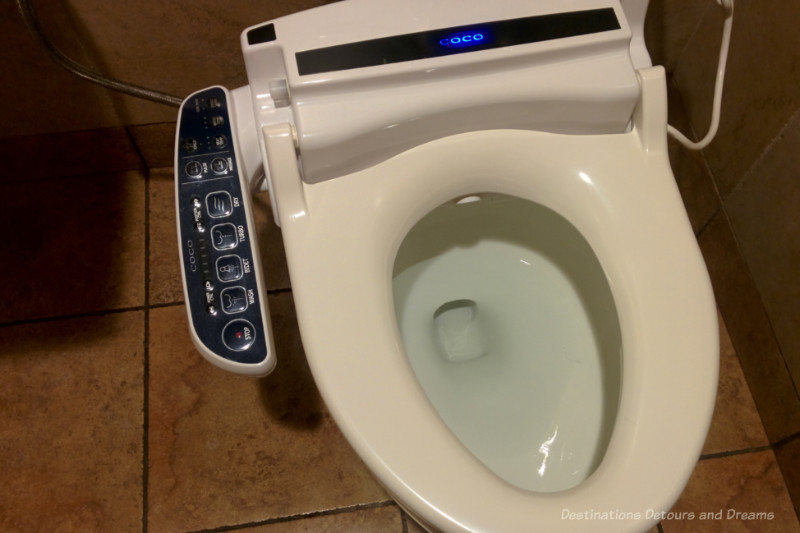 I also haven't dealt with the high-tech toilets found in Japan. However, I did come across the above toilet with bidet seat in, of all places, a gas station/store rest stop just off a U.S. Interstate.
The wide variety of flushing mechanisms in England and Europe, especially with old pull-string-style flushers, have occasionally confused me. On one trip, my travel companions and I made a game out of how many different flushing styles we could find.
In Europe I have sometimes encountered public pay toilets and toilets with attendants selling sheets of toilet paper. Canadians and Americans often balk at the thought of paying to use a public toilet, but I think the cleanliness and convenience are worth the few coins it costs.
Rick Steeves has written an excellent article on European toilets. Read it here.
Whether you are out and about in another country or in your home country, you'll want to be able to find a toilet when you need one. When I am spending a day sightseeing and touring, I subscribe to the rule of using a toilet when you come across one regardless of urgency. i.e. Don't leave that restaurant or museum without using the facilities. While most restaurants say their toilets are reserved for customer use, in a pinch you may be able to run into one and use their facilities. As Rick Steeves mentions in his article, American-style fast-food places in Europe often have fairly accessible restrooms. I've gone into a McDonald's in Barcelona for exactly that purpose.
Visit London has a page with information about where to find toilets in London, England. I don't know how many other cities have similar pages, but it might be worth googling before or during your travels.
Certain health conditions make increased toilet availability more crucial for some people. Crohn's and Colitis Canada has created a GoHere Washroom Locator App (available for iPhone, Android, and Blackberry) to help people find the closest available toilet, anywhere in Canada. It can be a useful tool, but note that there may be additional facilities in the area beyond those registered with the app. I've seen nothing in the app, however, that speaks to how accessible the facilities are for those in wheelchairs or with mobility issues.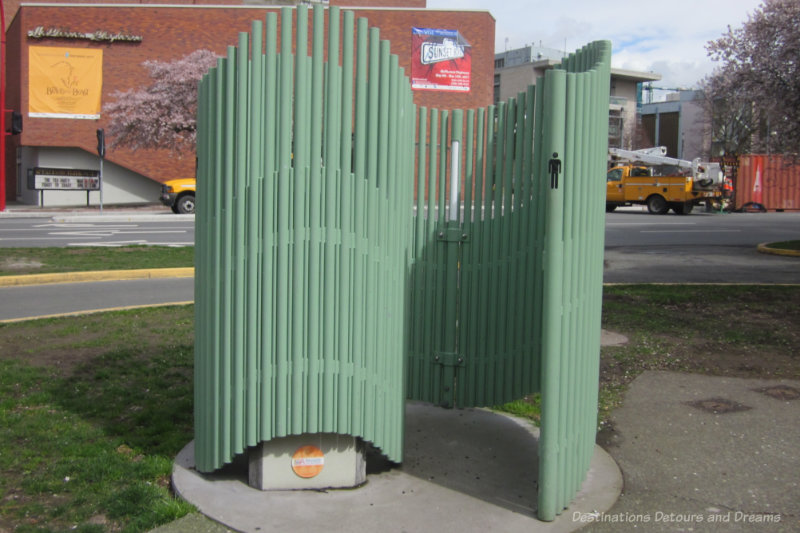 The guide to public toilets in downtown Victoria, British Columbia, Canada created by Victoria Disability Resource Centre includes notes about accessibility. It would be nice if this kind of thing could be found for every city. Note that the public urinal in the above photo is not accessible due to the size of the structure surrounding the urinal.
Things that make toilet facilities accessible are wide enough doors for a wheelchair or walker, a stall wide enough for a wheelchair or walker, and grab bars or supports to easily transfer to and from the toilet. A higher toilet bowl and automatic door openers to get into and out of the room are also useful.
In our travels, limited as they have been and all within Canada, since my husband developed mobility issues, we've come across accessible facilities more often than not. But, even still, there have been a couple of (fortunately minor for us) issues with those. My husband spent several minutes longer than planned in a Tim Horton's restroom because the automatic door opener which worked to get into the room didn't work to get out. He waited for someone else to enter and hold the door open.
In another situation, we found a separate family / wheelchair accessible restroom in a garage/convenience store. The wide door would not open all the way. My husband's travelling walker folds up. He partially folded it while holding on to the wall to squeeze into the room. There is no way a wheelchair would have gotten through. It turned out that the room's infant change table, which folds down from the wall, had been left in a folded-down position. It stopped the door from fully opening. When the change table was folded back up to the wall, the door was free to open wide again.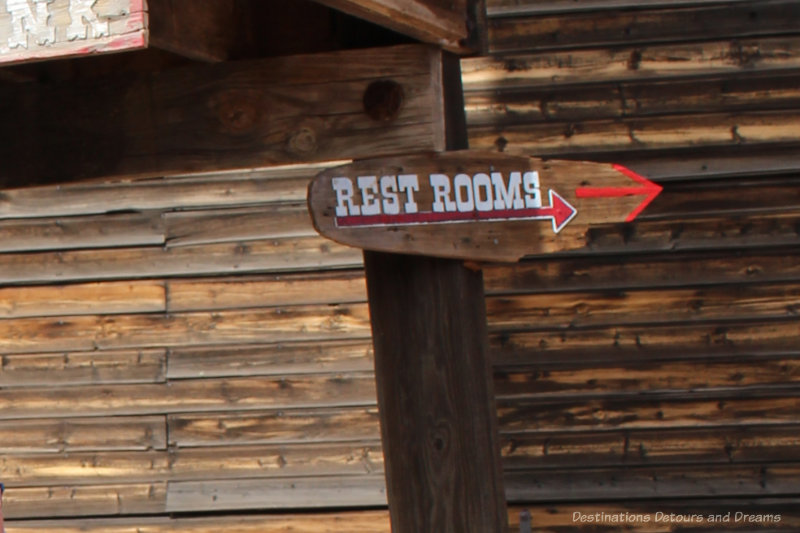 Whether you need accessible toilet facilities or regular facilities, being able to ask where to find them helps. Learning the word for toilet in the language of the country you are travelling to is useful. But you can still run into a few problems when you know the language. Even after spending three winters in Arizona, I lapsed into a Canadianism when I asked a department store clerk where the "washroom" was. I clued in when I saw her blank stare. I asked where the "restroom" was and was immediately given directions.
Why don't we just call a toilet a toilet? Instead, we use a bunch of other terms like washroom in Canada, and restroom in the United States. In England we may ask for the loo, the W.C., or the ladies or gents. Other slang words include john, throne, and crapper.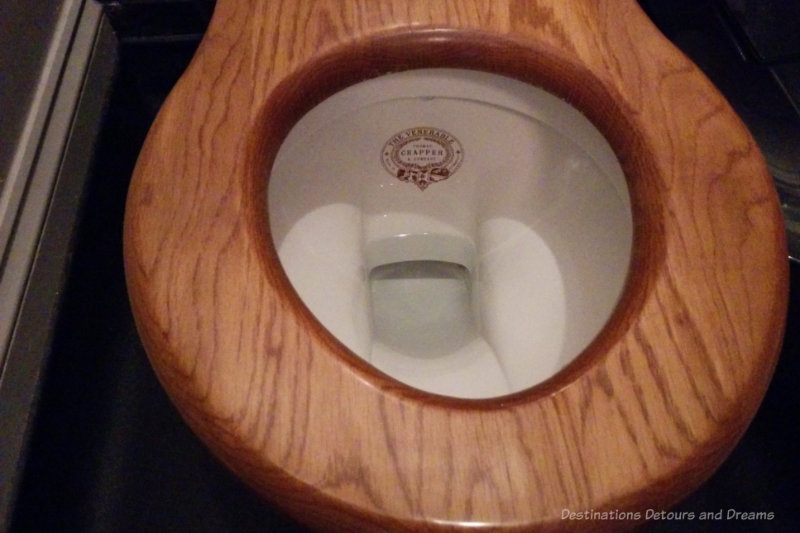 Thomas Crapper was a plumber who started his own London-based plumbing business in 1861. He popularized the flush toilet and sanitary plumbing. As the story goes, American soldiers stationed in England during World War I found it amusing the see the "Crapper" logo emblazoned on toilets. Crapper became a slang word for toilet. I, too, found it amusing to see the "Crapper" logo on a toilet in the Parcel Yard pub in King's Cross Station.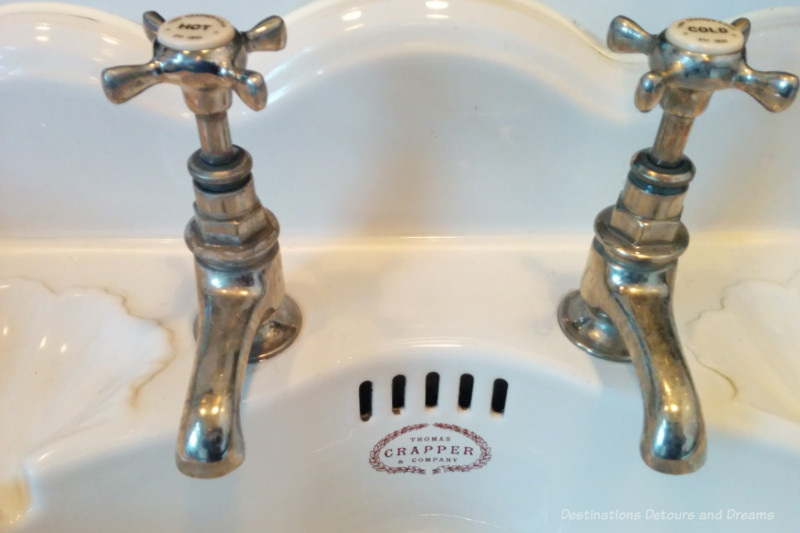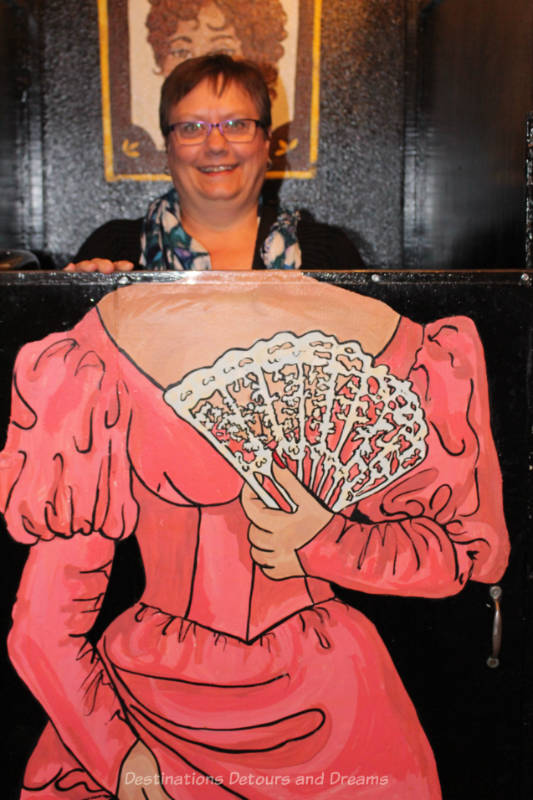 Sometimes you find a bit of whimsy in the facilities like the stall doors in the women's restroom at Tortilla Flat Restaurant & Saloon along Arizona's Apache Trail. The chest-high doors feature bodies of Old West dance hall girls.
I hope you readily find clean and comfortable places to go when you are on the go.
Never miss a story. Sign up for Destinations Detours and Dreams free monthly e-newsletter and receive behind-the-scenes information and sneak peeks ahead.
PIN IT