Roses at a Vancouver University Campus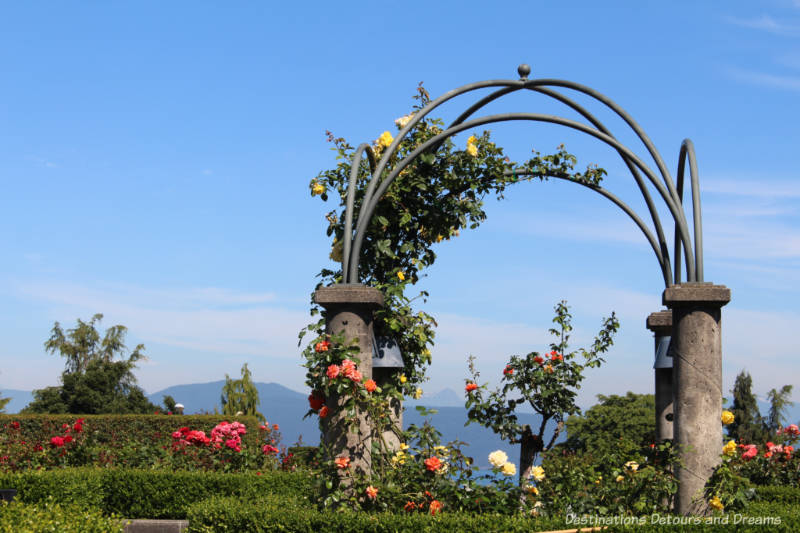 The University of British Columbia Rose Garden in Vancouver, British Columbia
The large University of British Columbia (UBC) campus (more than 400 hectares in size) in Vancouver, British Columbia, Canada is surrounded by forest on three sides and ocean on the fourth. With tall-old growth trees and landscaped grounds, the campus itself is attractive, but it also contains several distinct gardens worth visiting, one of which is its Rose Garden.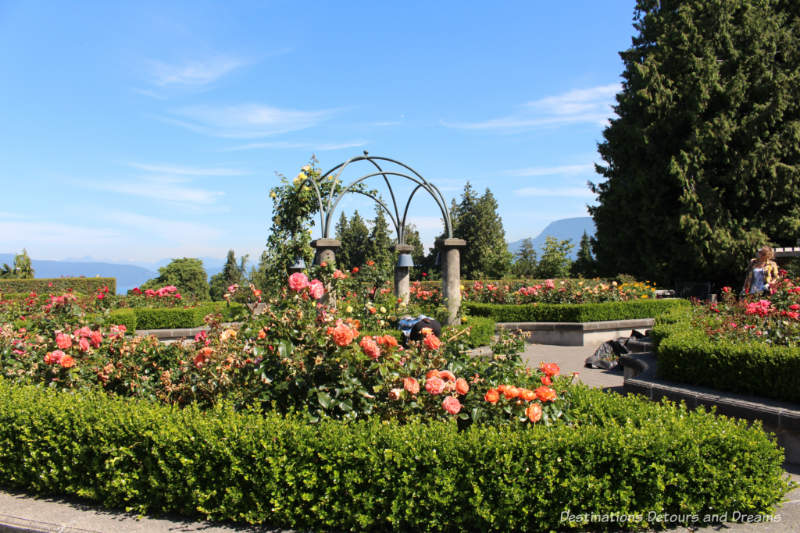 The UBC Rose Garden is located at the northern edge of the campus, on top of the Rose Garden Parkade. The garden was established in 1949 and contains mostly hybrid tea and floribunda roses. Blooming time is June through September.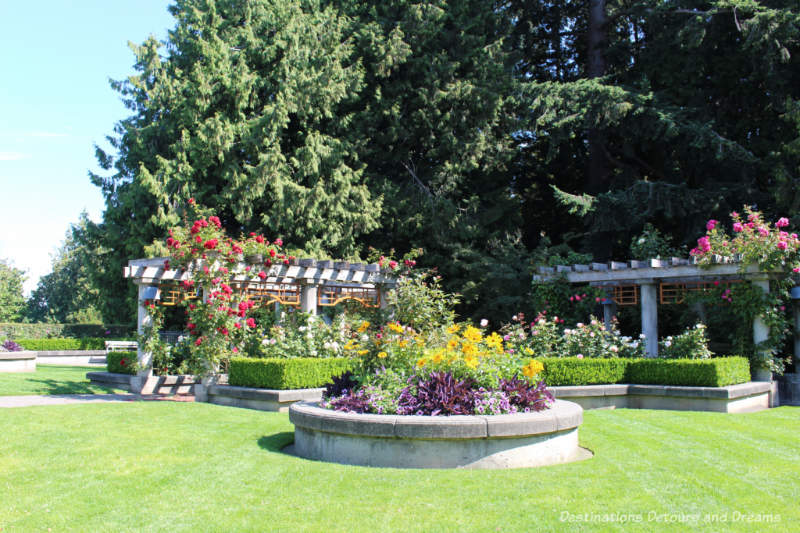 The garden is laid out in geometrical designs amid a field of grass with pathways running through. Roses grows up bowers at edges of the garden. There are benches and places to sit and relax in the aromatic calm of the garden.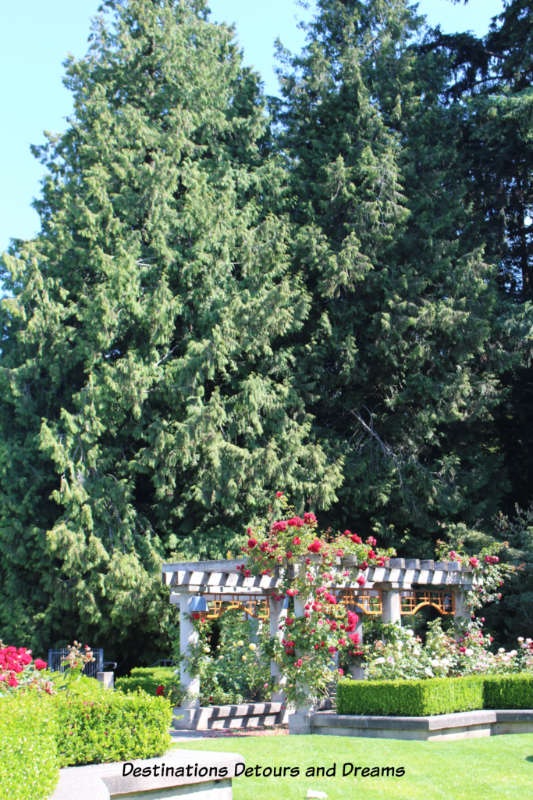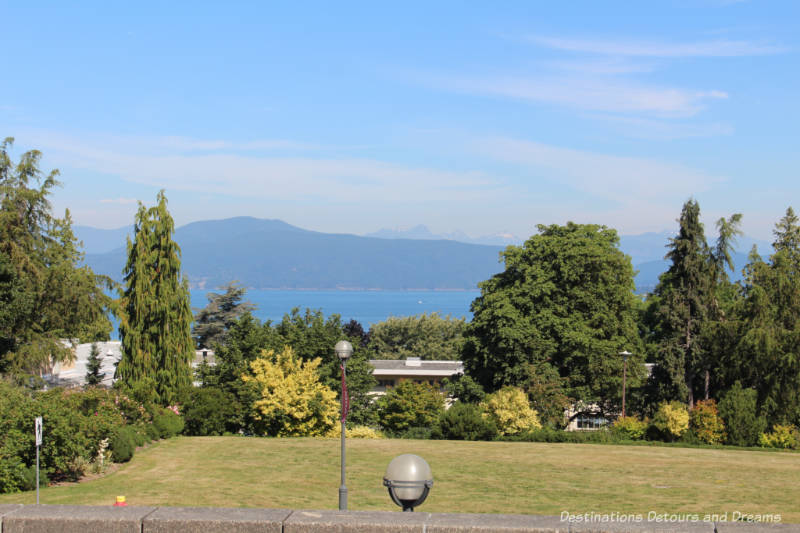 Not only is the rose garden beautiful in its own right, its location offers panoramic ocean and mountain views.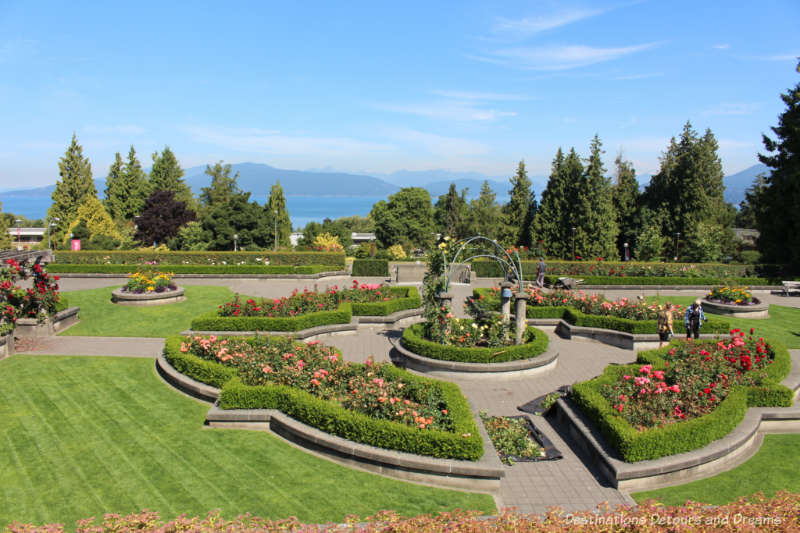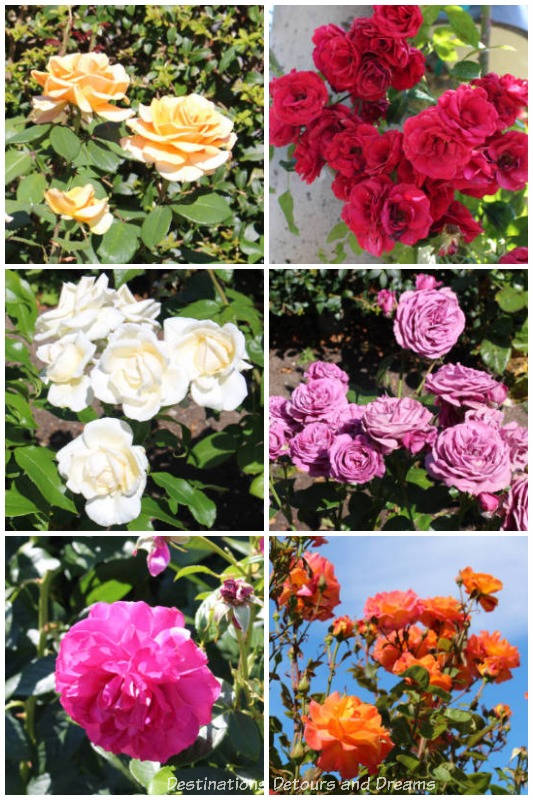 Entrance to the rose garden is free. The UBC campus is located at the western tip of the Point Grey Peninsula. It is a thirty to forty minute bus ride from downtown Vancouver. Other gardens at the campus are the UBC Botanical Garden and the Nitobe Memorial Garden, an acclaimed Japanese garden.
Never miss a story. Sign up for Destinations Detours and Dreams free monthly e-newsletter and receive behind-the-scenes information and sneak peaks ahead.
PIN IT