Book Review: 111 Places in Calgary That You Must Not Miss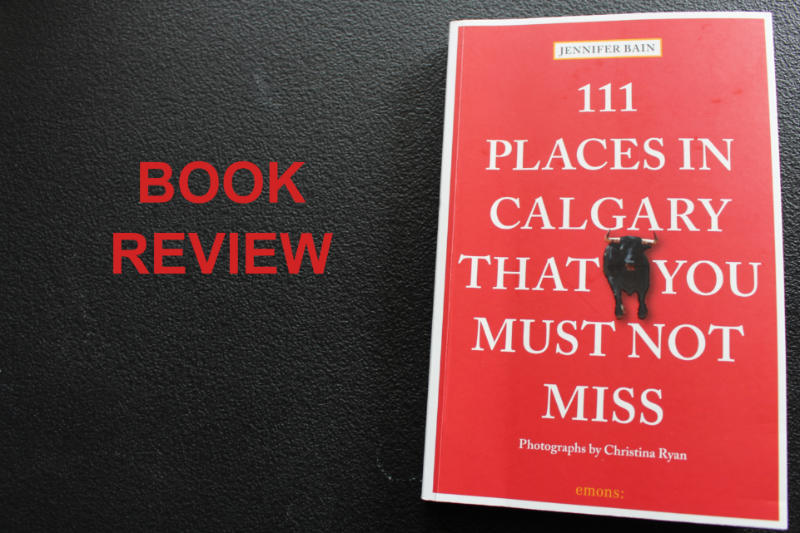 A book review of the book 111 Places in Calgary That You Must Not Miss by Jennifer Bain and photographs by Christina Ryan
111 Places in Calgary That You Must Not Miss by Jennifer Bain with photographs by Christina Ryan showcases 111 places to discover the true energy of Calgary, Alberta, Canada, "a big city with a frontier spirit." The book was published in 2020.
The book belongs to the series of guidebooks published by 111 Places. Touted as guidebooks for locals and experienced travelers to find fascinating spots and surprising stories far off the beaten path, the books feature 111 hidden places, stories, and neighbourhoods that unlock a destination's true character, history, and flavour. Each place is presented on two pages, one with a photograph, and the other with information about the place. The series was launched by Emons Verlag in 2008. There have now been almost 500 titles published.
The books don't feature typical tourist attractions and travel advice. Instead, "they lead you to discover hidden gems and secret spots." In this book, you'll find very few of the top attractions listed on tourism sites and blogs. When they are listed, it is usually some specific aspect of that attraction that is featured, such as the penguins at the Calgary Zoo, or the carousel at Spruce Meadows racetrack.
One of the things Calgary is known for is the world-famous Calgary Stampede. The Stampede is not highlighted in this book, but the sculptures on the art walk at Stampede Park is, as is a boot company making custom cowboy boots.
Among the 111 places features, you'll find surfing on the river, murals on the sides of buildings, quidditch in the park, a gopher hole museum, the oldest building in Calgary, high tech automatic public toilets, sidewalk stamps some of which date back more than 100 years, the crumbled ruins of a castle-in-progress, and so much more.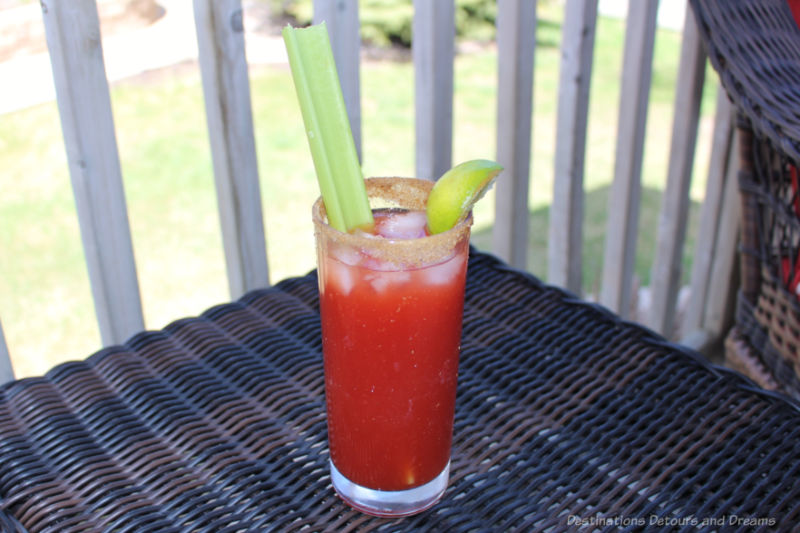 You'll also find the place that launched the Caesar in 1969. Served in a celery-salt-rimmed glass with a stalk of celery, the drink is made with vodka, tomato and clam juice, Worcestershire sauce, and lime juice. What has become Canada's signature cocktail has inspired contests for the best Caesar and spawned a number of variations to the original recipe.
The Big Rock Erratic near Okotoks outside of Calgary is also featured in the book. It is one of North America's largest glacial erratics.
Background is provided about each place featured in the book, along with the address, information on how to get there, hours, and a tip to enhance your appreciation.
If you are visiting Calgary for the first time, I would recommend using this book only as a secondary resource to a more typical guide book. You will want to see some of the typical tourist attractions, but you might find something intriguing in the book to add to your visit. For return visitors, there are lots of ideas to go beyond the usual tourist spots.
This book can also help residents discover more of their own city. As Bain says in the foreword, "people often take their cities for granted, travelling well-worn circuits between work, school, home, and favourite haunts." She goes on to say, "So please use this love letter to Calgary to take you somewhere weird, wonderful, and new."
This book is the first 111 Places guide book I have read. I am now interested in reading others. It has also got me thinking about what 111 places I'd recommend in my own city of Winnipeg, Manitoba, Canada.
Never miss a story. Sign up for Destinations Detours and Dreams free monthly e-newsletter and receive behind-the-scenes information and sneak peeks ahead.
PIN IT