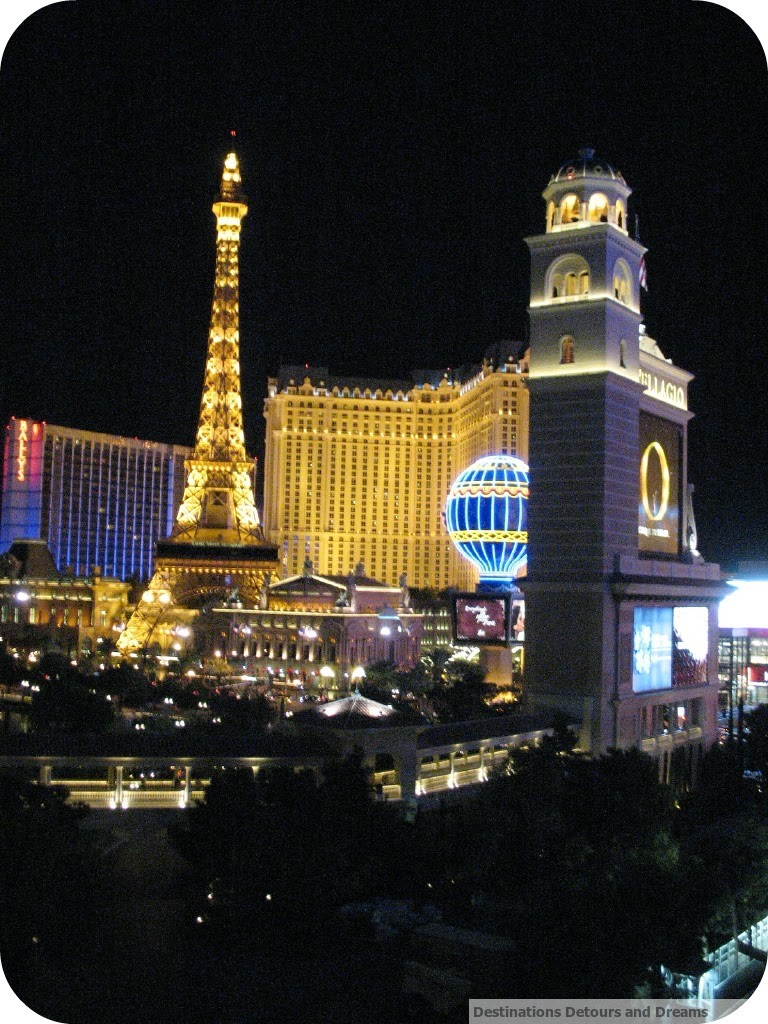 Photo essay of the Las Vegas Strip
I'd no desire to visit Las Vegas, Nevada. I don't gamble and I imagined it as a loud, crass, cheesy place. When I visited for the first time to attend a family wedding, I learned how much fun it can be. Yes, it is loud and it be crass and cheesy. But it is also lighthearted, energetic, fantastical, beautiful, and amazing. At times, I found myself wondering how many hungry people could have been fed with the money spent on over-the-top construction, yet couldn't help but smile at the playfulness of this other world I'd stepped into. I share a few photos from The Strip.
Do you have a favourite spot on The Strip?