Fairbanks Accommodations at Bear Lodge at Wedgewood Resort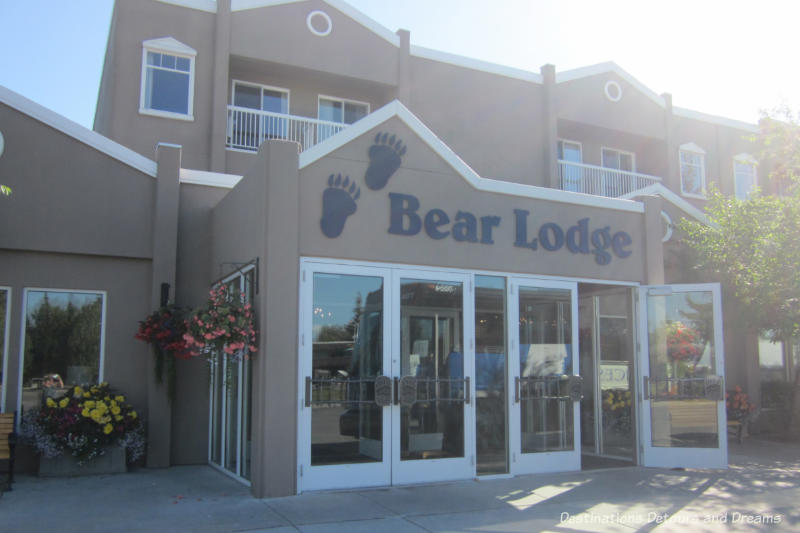 Bear Lodge at Wedgewood Resort in Fairbanks, Alaska offers summertime lodging with many amenities
(Disclosure: I was a guest of Explore Fairbanks and Wedgewood Resort. Opinions and observations, as always, are my own.)
I spent two nights at Bear Lodge at Wedgewood Resort during my July visit to Fairbanks, Alaska. I found it to be a very comfortable and welcoming space.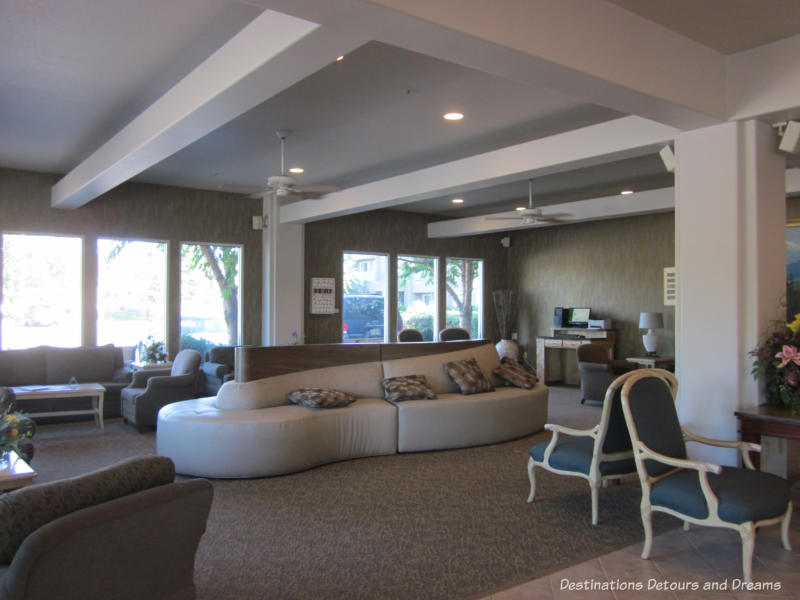 The Wedgewood Resort property feels both secluded and part of the city. It occupies 105 acres beside a migratory waterfowl refuge but is only minutes from downtown Fairbanks.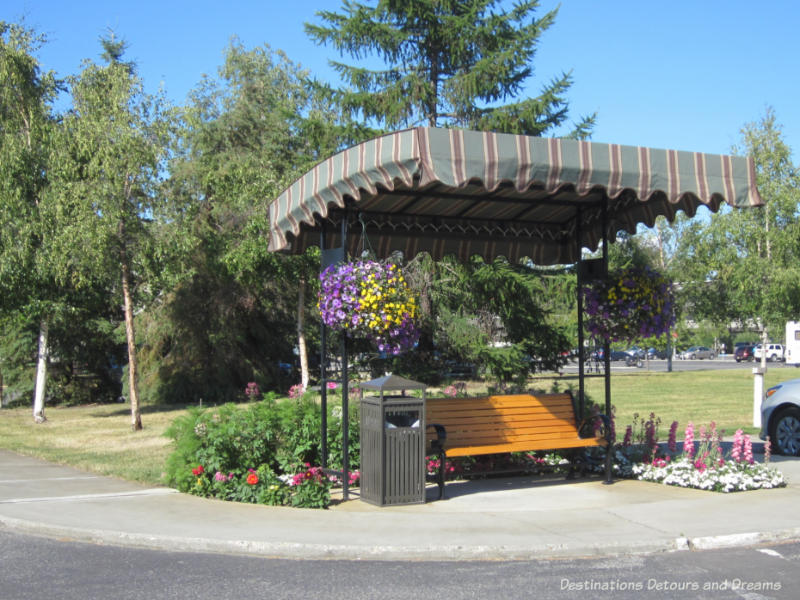 Our room was a good size and very comfortable.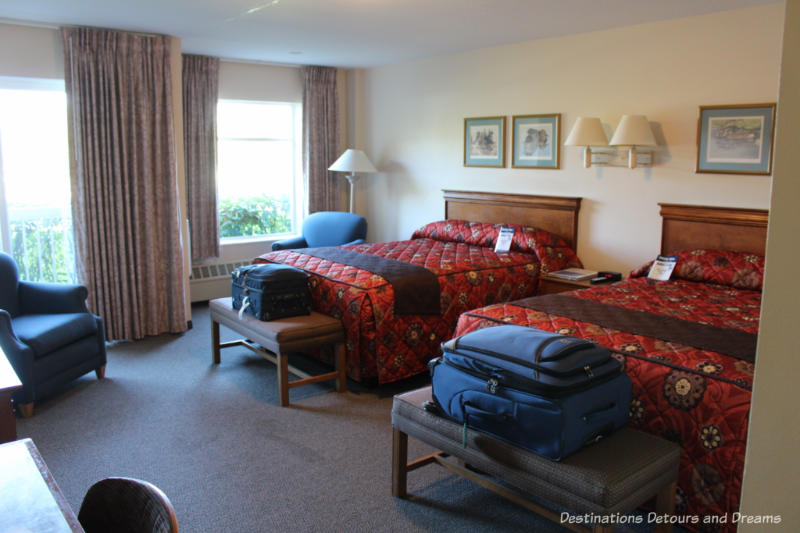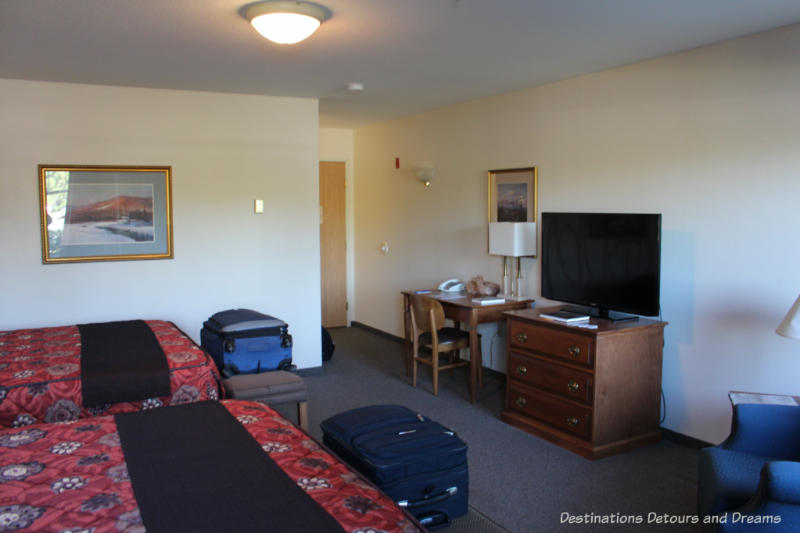 The lodge is within easy proximity of a number of Fairbanks restaurants, but one needn't go anywhere. There is a good restaurant and an inviting lounge on site. Golden Bear Restaurant is open from 6 am to 10 pm daily. They offer a traditional breakfast buffet as well as a la carte items. Lunch and dinner options include Alaskan seafood, steak, pasta and comfort food. The Bear Tale's Lounge is open from 2 pm to midnight.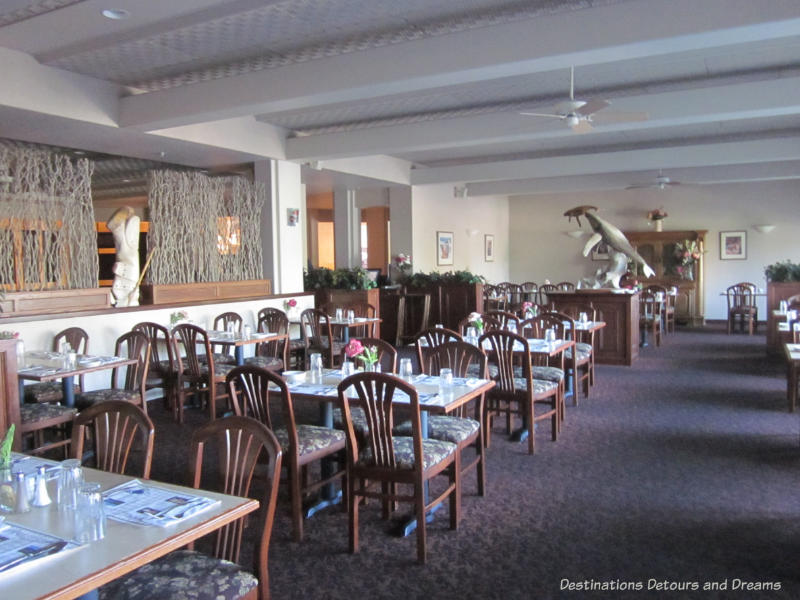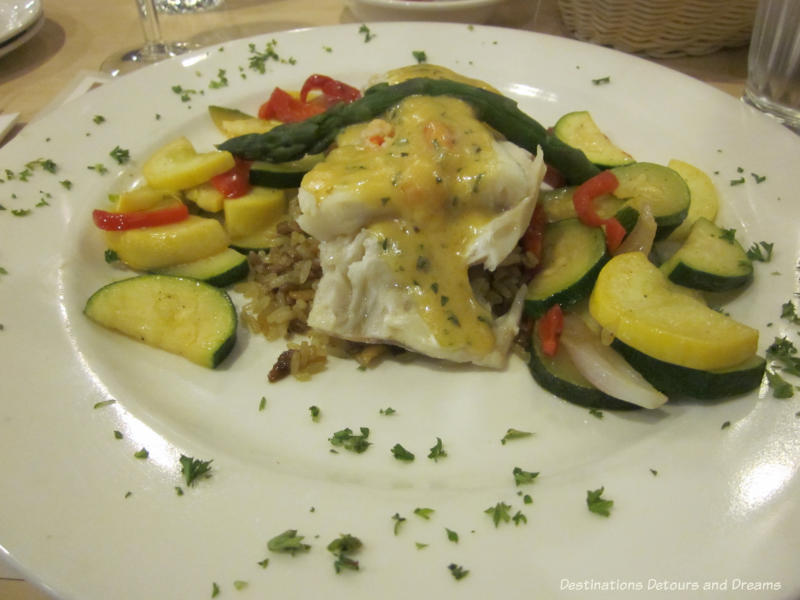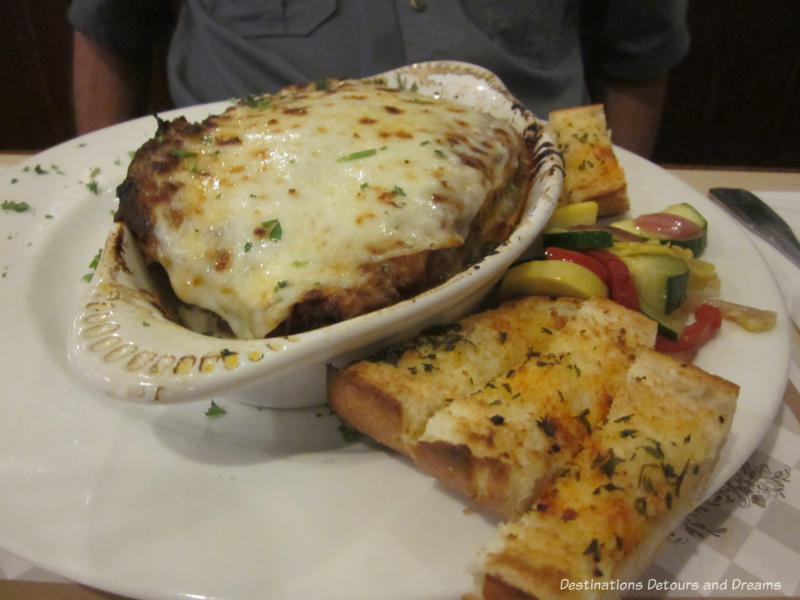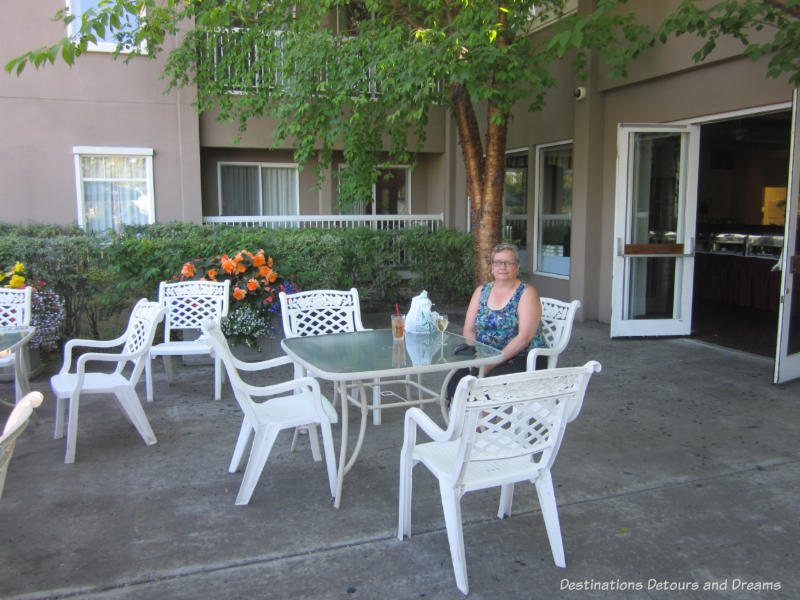 After several busy days in the Fairbanks area, my husband and I were happy to relax in the hotel the afternoon and evening of our first night's stay. We enjoyed time in the sun on the patio.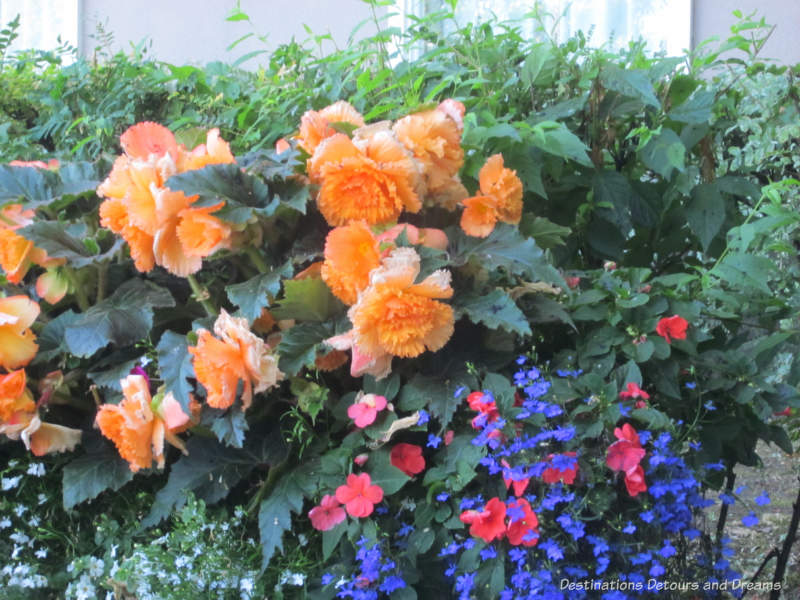 The hotel was a beehive of activity on the first day of our stay. At least one cruise land tour group was staying there. The lobby filled with people, the dining room was busy, the atmosphere was festive, and the bar was hopping. If any of the partying went on late I never heard it. I slept well. The next day was less lively with fewer people around. Of course, we were also away sight-seeing for much of the day.
Bear Lodge offers seasonal lodging during the summer months. Next door, the Wedgewood Resort has condo-style one-, two-, and three-bedroom suites available year-round. Also on the property is the world-class Fountainhead Antique Auto Museum and the Wedgewood Wildlife Sanctuary featuring trails winding through a boreal forest and around a wetlands reclamation area. I did not get a chance to visit the sanctuary, but I did tour the auto museum and highly recommend it.
The Wedgewood Resort property, which includes Bear Lodge, is part of locally owned Fountainhead Hotels. They run another hotel in Fairbanks – the Sophie Hotel, located in the western part of Fairbanks, closer to the University of Alaska campus.
PIN IT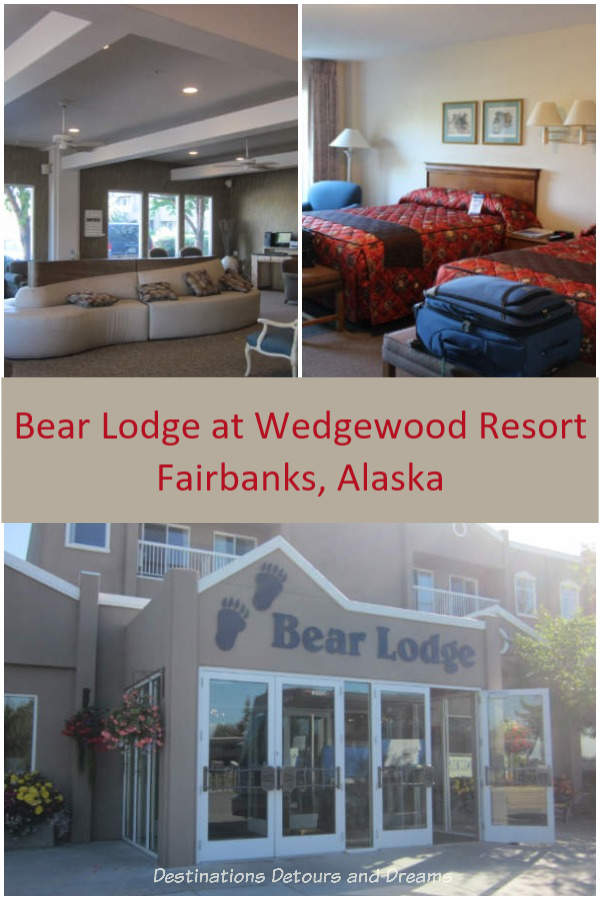 Never miss a story. Sign up for Destinations Detours and Dreams free monthly e-newsletter and receive behind-the-scenes information and sneak peaks ahead.