Hé Ho: Festival du Voyageur Highlights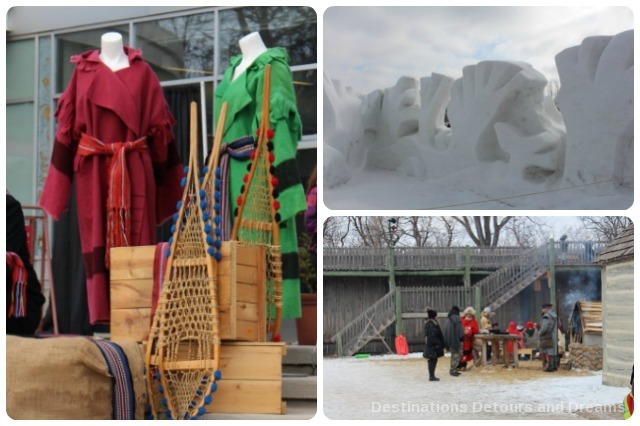 The "joie de vivre" of Festival du Voyageur, Winnipeg, Manitoba's winter festival
For 10 days every February since 1970, festival spirit takes over St. Boniface, Winnipeg's French Quarter, as Festival du Voyageur gets under way. Festival (said with the accent on the last syllable which is pronounced "val") is the largest winter festival in Western Canada. It celebrates French-Canadian culture and the history of voyageurs and Métis and First Nations peoples.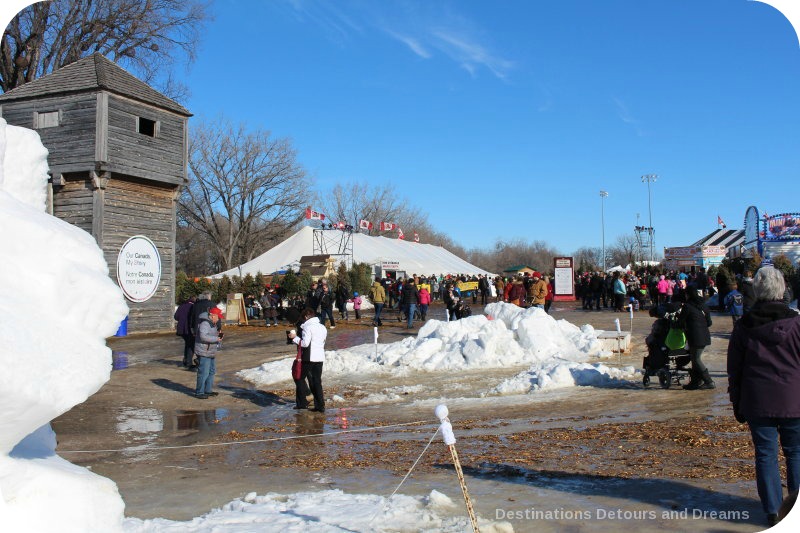 Music, traditional cuisine, winter activities, historical interpretations and entertaining shows are all part of Festival. Events and activities take place at ten official sites with Voyageur Park, located at Whittier Park, being the centre of many activities. The smell of wood fires and the sounds of fiddle music fill the grounds.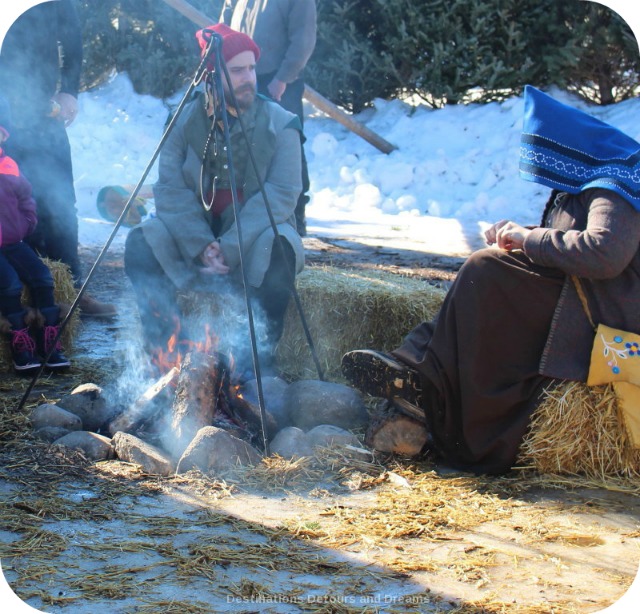 History
The voyageurs were French Canadians who engaged in the transporting of furs by canoe during the fur trade years. Voyageur means "traveller" in French. The voyageurs were hired by trading companies to transport furs and other goods.
Fort Gibraltar, located within Voyageur Park, is a reconstruction of a North West Company trading post originally built at the forks of the Red and Assiniboine Rivers in 1809-1810. There was intense and sometimes violent rivalry among the North West Company, the Hudson's Bay Company and independent traders. Competition ended in 1821 when the Hudson's Bay Company merged with its competitors. The competitions and contests which take place as part of Festival du Voyageur are of a much friendlier nature.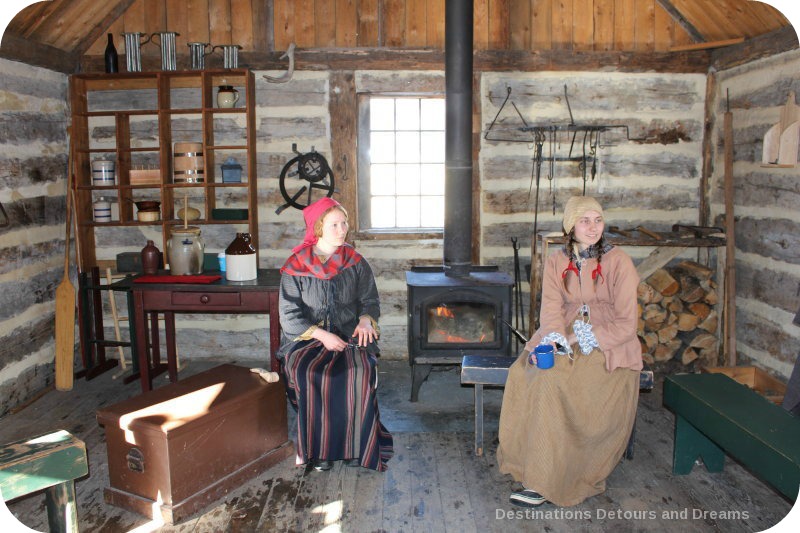 During Festival, costumed interpreters at Fort Gibraltar bring the spirit of the fur trade era to life.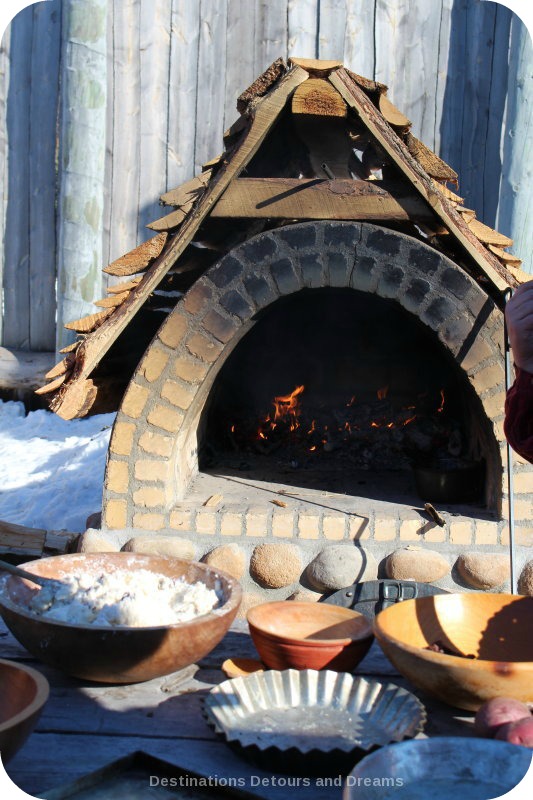 On one of my visits, an interpreter in front of an outdoor wood-burning stone oven talked to a group of Festival-goers about the intricacies of cooking in that type of oven. The fire needs to be keep burning, but for most dishes needs to have died down to almost an ember. Long-simmering foods are cooked in pots set away from the direct flame. Food can get too dry. Wrapping meats in pastry before cooking was one mechanism used to seal in moisture.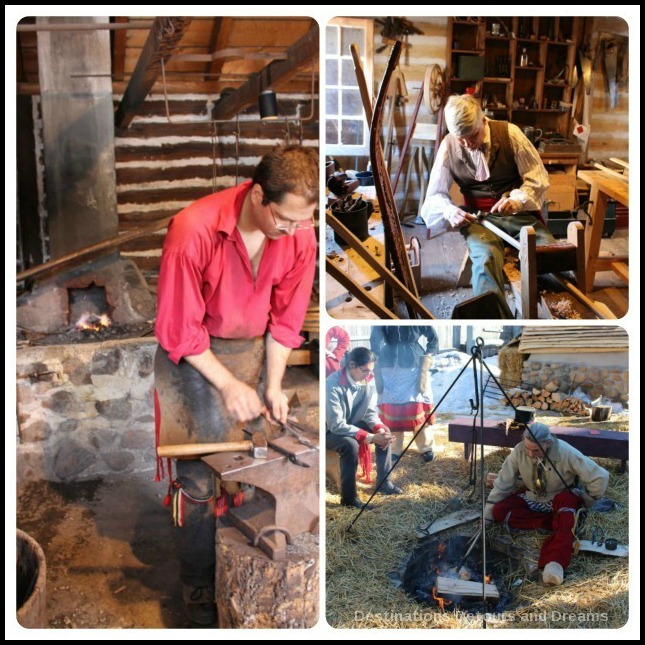 Note that Fort Gibraltar, complete with costumed interpreters, is also open during the summer months.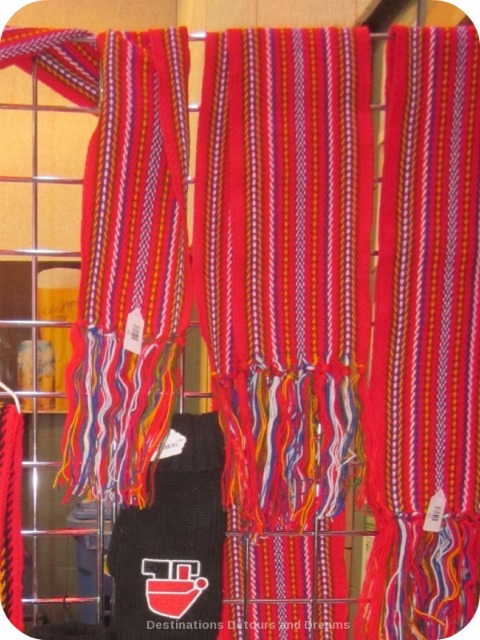 The voyageurs wore brightly coloured sashes around their midsection to carry their belonging. The ceinture fléchée (translated as "arrowed sash") was made of wool using a finger weaving technique. The sash could also be used as a small rope to carry objects. Today this piece of traditional French-Canadian clothing is a symbol of French Canadian and Métis culture, and part of the Festival "costume".
Music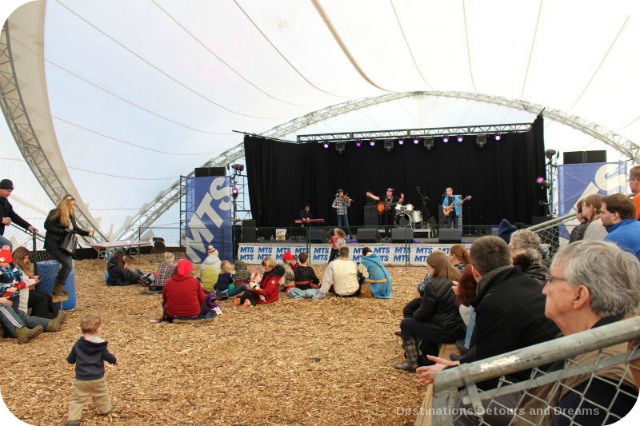 Music is present wherever you go at Festival. With over 150 artists, each specialty tent and every Festival venue features entertainment. You can't help but smile and tap your toes, or perhaps even get up to dance, when you hear traditional fiddle music. Other concerts feature more contemporary French-Canadian music.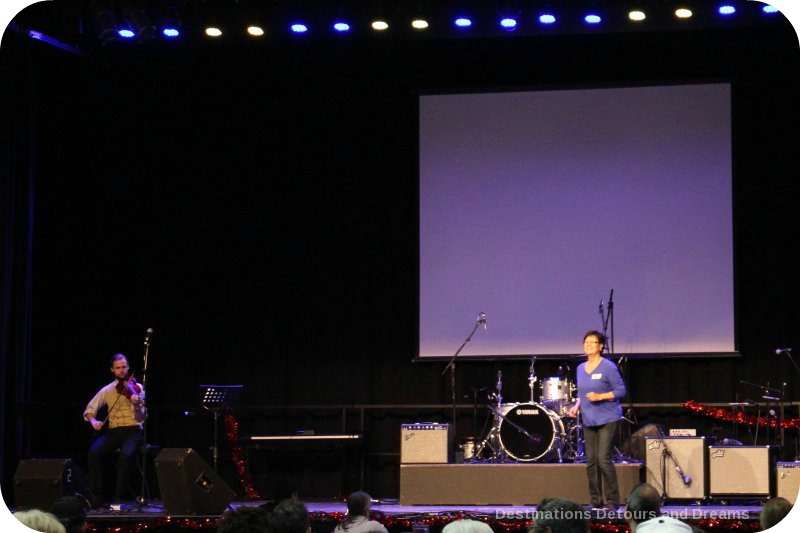 The fiddle was the most common instrument played in the days of the voyageurs. At Festival, amateurs can get involved with the music at fiddling and jigging contests. I arrived at the jigging contest just as they were beginning the over age 60 category. I've never jigged and did not sign up. However, lack of jigging experience didn't stop the Festival mascot from getting on stage.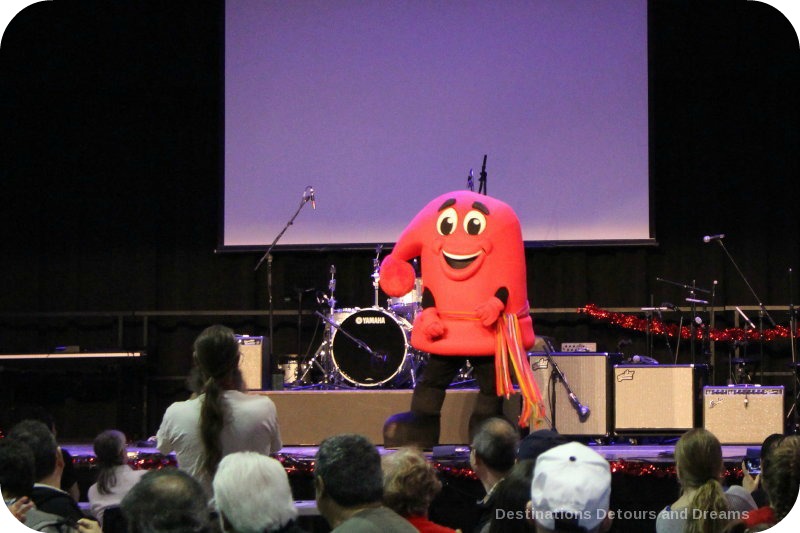 Food
What is a festival without food? Food is available at several locations in Voyageur Park and at other Festival venues. Traditional choices include tourtière (a savoury meat pie), pea soup and maple syrup sugar pie. You can also get baked beans, bison on bannock (a variety of flatbread made by indigenous North Americans), pulled pork, and pancakes. And, of course, there is poutine, a dish originating in Québec made with French fries and cheese curds and topped with gravy. These days, variations on traditional poutine are made by adding other ingredients. Variations available at Festival were made with the addition of bacon, pulled pork, or perogies. Other food treats include maple taffy and beavertails, a fried dough pastry stretched to resemble a beavertail. Hot dogs and hamburgers and other fare are also available.
If you are looking to try a traditional drink, have a Caribou. Caribou is a fortified wine drink made with red wine, whiskey and maple syrup. The origins of the drink go back to hunters and trappers who drank caribou blood mixed with alcohol to counter the cold weather.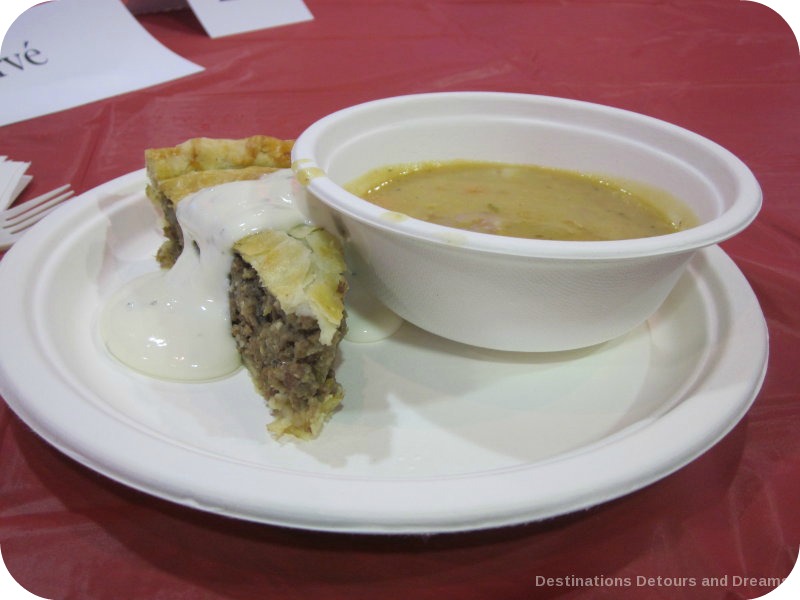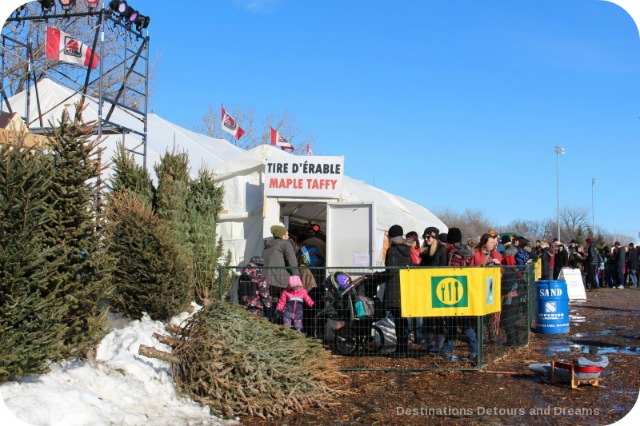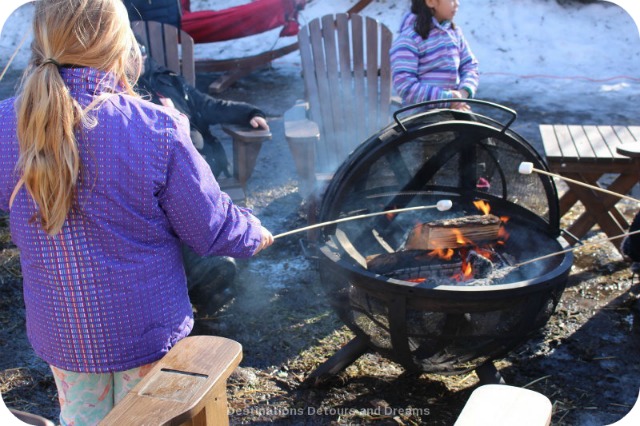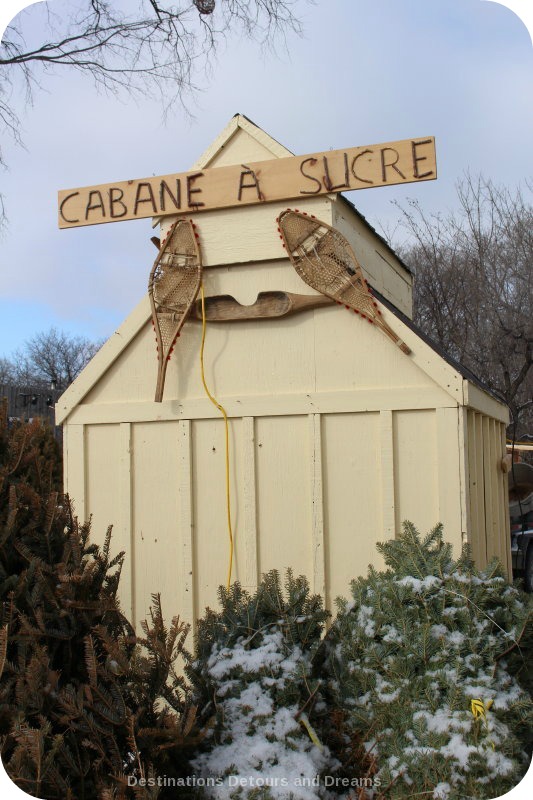 Fun and Games
There are snowshoe adventures, a children's outdoor playground and a children's activity tent at Voyageur Park. Voyageur games at another venue include leg wrestling, voyageur wrestling, pillow fights, tugs of war and log sawing. Contests and competitions include the fiddling and jigging contests already mentioned and a beard-growing contest. Clean-shaven contestants sign up in mid-December and then let their beard grow naturally for 10 weeks until start of Festival du Voyageur. During that time, contestants collect pledges for the Heart and Stroke Foundation. Categories for winning include an open category for most creative, voyageur category for longest and thickest, and a novelty category in which you are allowed to use hair-styling products to shape your beard. In 2017, a Frosty Beard Face bonus category was added, where beards were thickened with a layer of frost.
Other competitions include the Wood Carving Challenge and the International Snow Sculpture Symposium.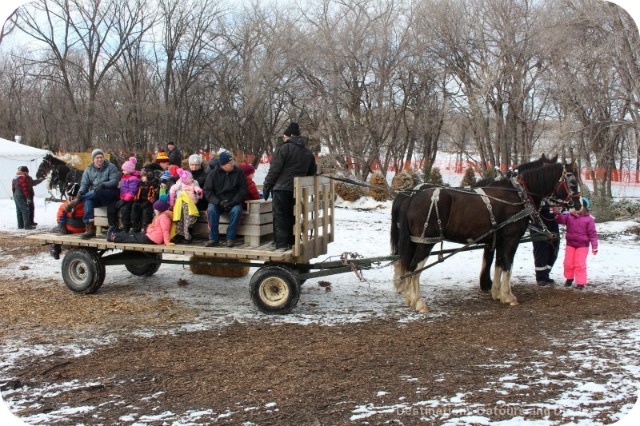 Wood Carving Challenge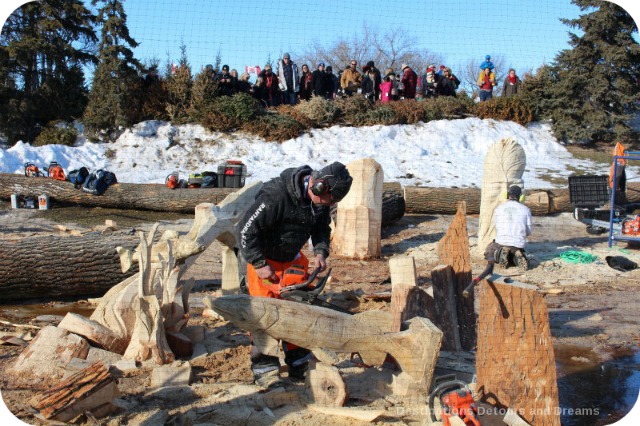 The Wood Carving Challenge, presented in partnership with the Winnipeg River Chainsaw Carving Association, was a new addition to the 2017 Festival. Six internationally renowned teams used chainsaws to create large art pieces from wood. The pieces were sold at an auction.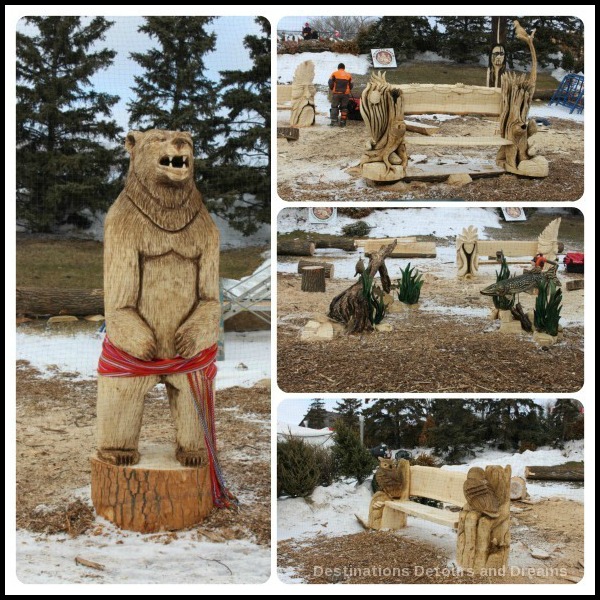 Snow Sculptures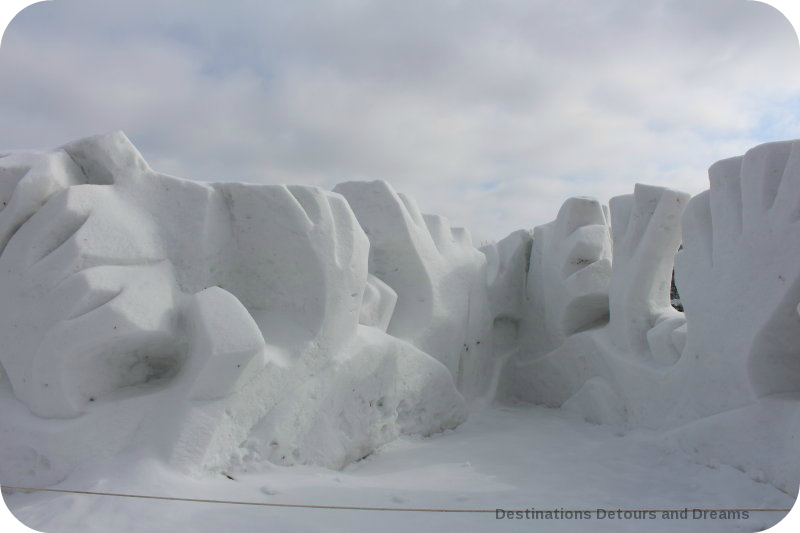 Every February, snow sculptures pop up across the city of Winnipeg in honour of Festival du Voyageur. Festival also holds an International Snow Sculpting Symposium on the grounds of Voyageur Park. Teams from all over the world compete. Unfortunately, my photos from the 2017 year don't properly showcase these beautiful sculpture as unusually mild weather that year resulting in melting.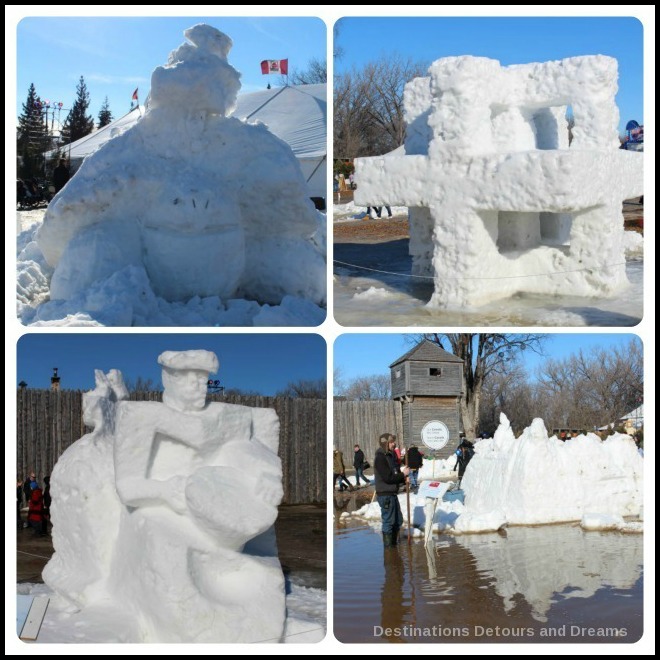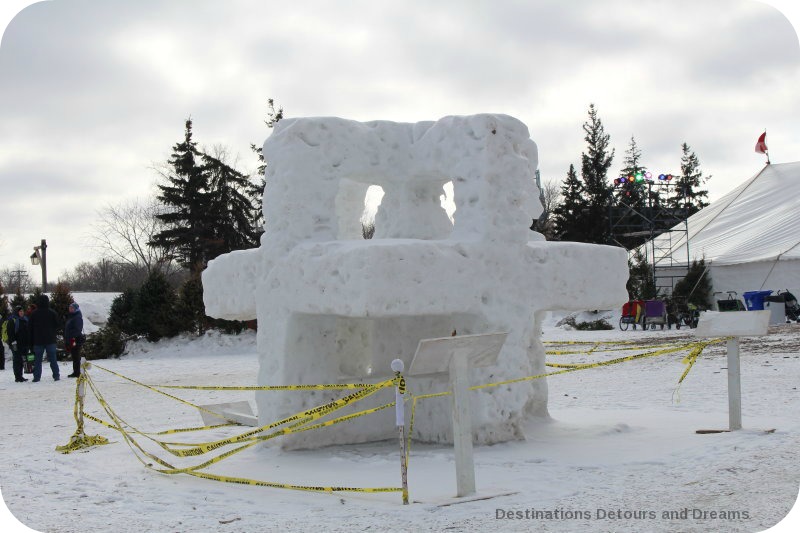 The mild temperatures at the start of 2017 Festival du Voyageur may have melted snow sculptures and created some slushy walking conditions (festival staff filled puddles with wood chips to make walking easier and safer), but it didn't dampen attendees' joie de vivre.
Joie de Vivre
"Joie de vivre" is a French phrase for exuberant enjoyment of life, something very present at Festival.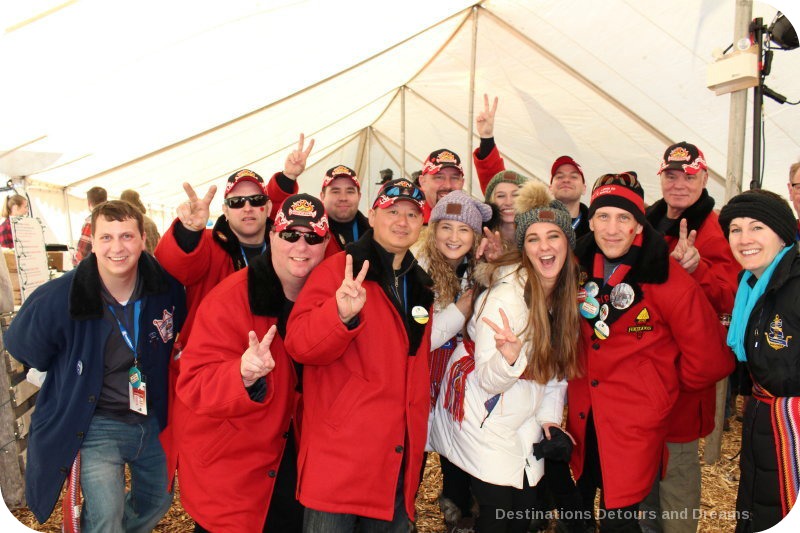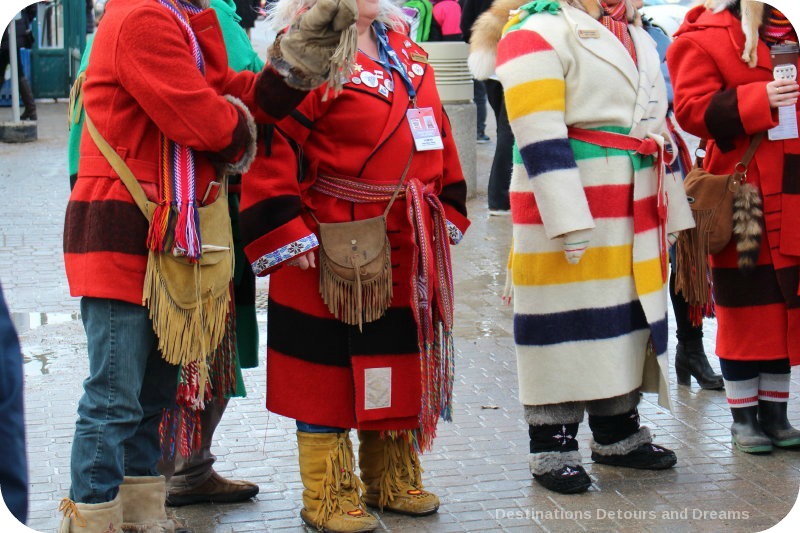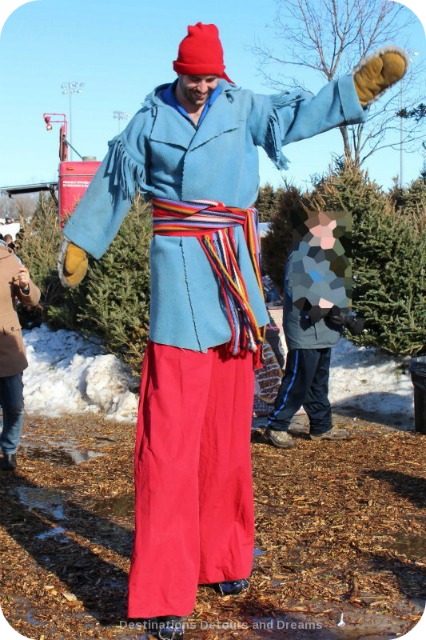 When Festival comes around, don a ceinture fléchée and take in the fun with exuberance. You may wish to brush up on your French, but understanding French is not necessary to enjoy Festival du Voyageur. Just be prepared to enthusiastically yell out the Festival cheer "Hé Ho", pronounced "hay hoe."
Never miss a story. Sign up for Destinations Detours and Dreams free monthly e-newsletter and receive behind-the-scenes information and sneak peeks ahead.
PIN IT