The Gardens Of Kildonan Park In Winnipeg
Beautiful gardens are among the many features of Kildonan Park in Winnipeg, Manitoba, Canada
The 39 hectares (96 acres) of Kildonan Park in Winnipeg, Manitoba, Canada contain green spaces, pathways, picnic areas, playgrounds, athletic fields, an outdoor swimming pool, tobogganing and skating in the winter, a restaurant, and a number of attractions such as the whimsical Witch's Hut evoking the Hansel and Gretel story and Rainbow Stage, Canada's largest and longest-running outdoor theatre. There are also beautiful garden areas. It is those gardens I feature in this post.
In the Formal Garden, located near the Main Street entrance, you'll find beautiful formal gardens and green space. Meandering paths in the North Garden flow through colourful flower and shrub beds. Benches in both gardens offer opportunities to sit and enjoy the gardens or spend time visiting with a friend in a lovely setting.
Formal Garden
Note that the photo at the top of this post is from the Formal Garden. Following are more photos from that garden.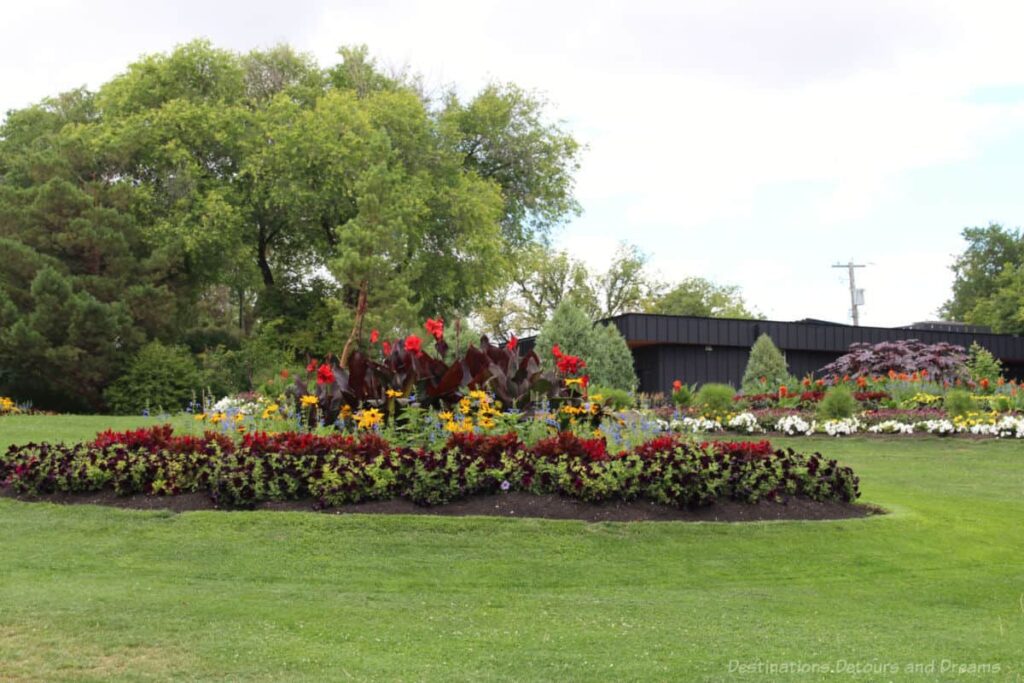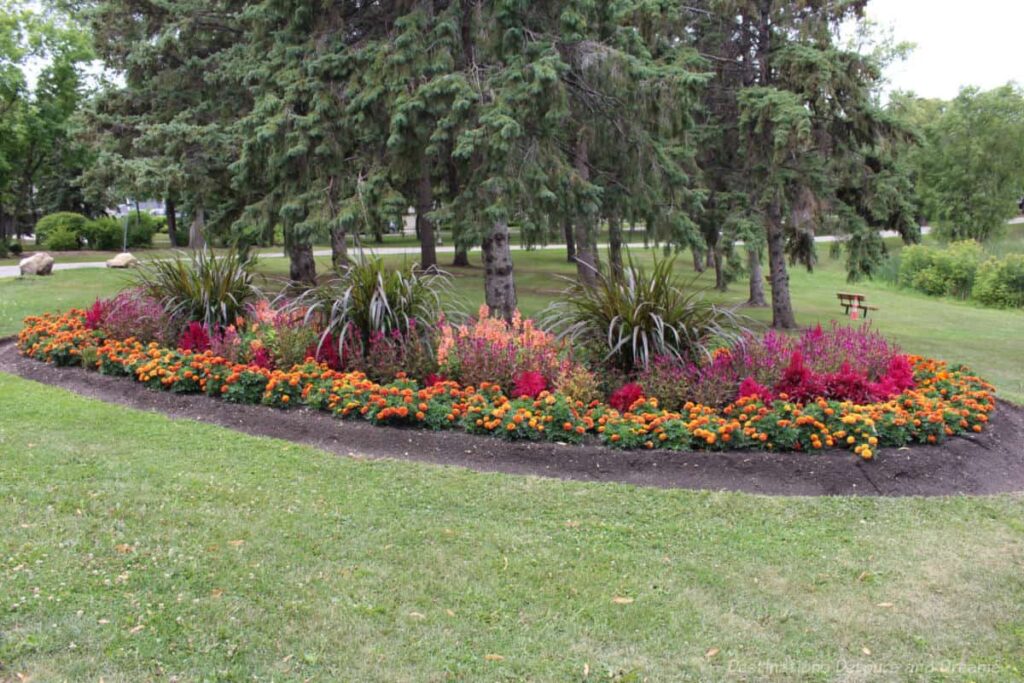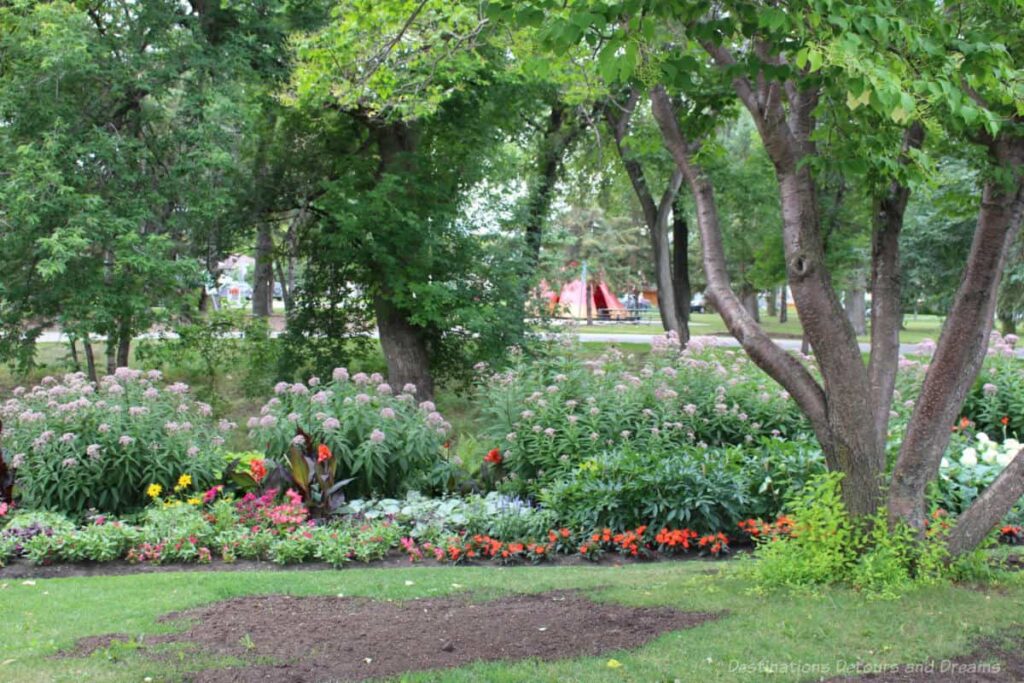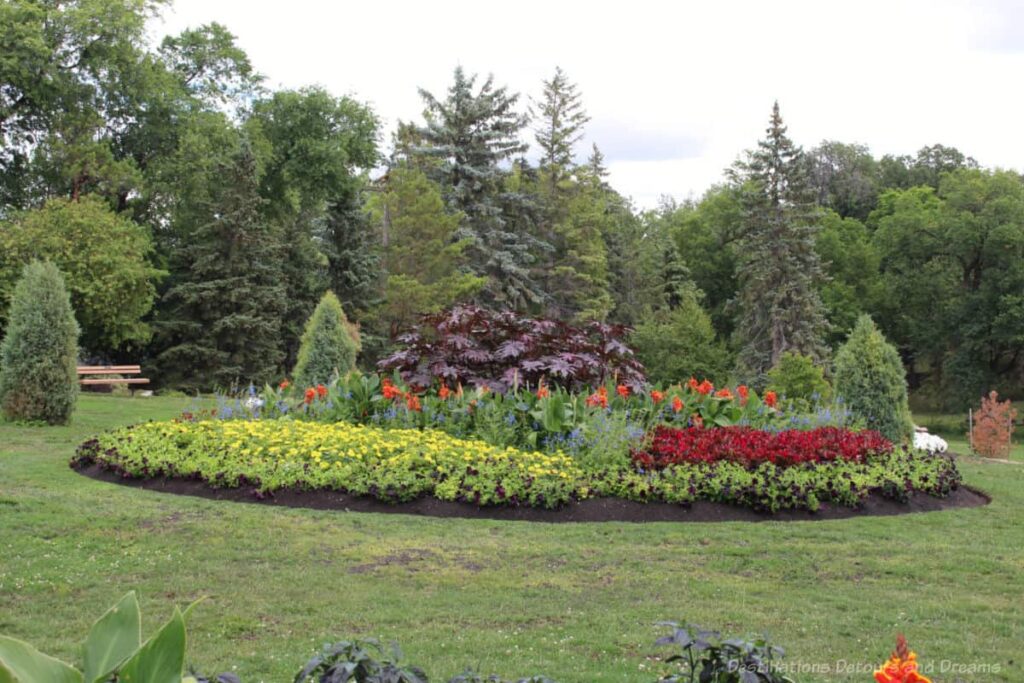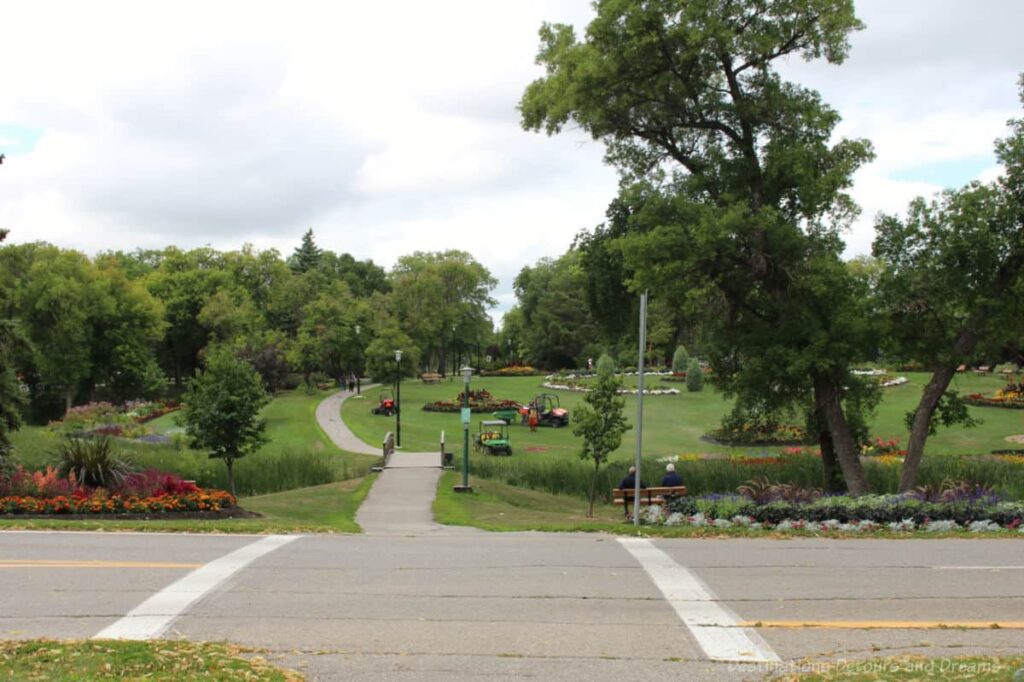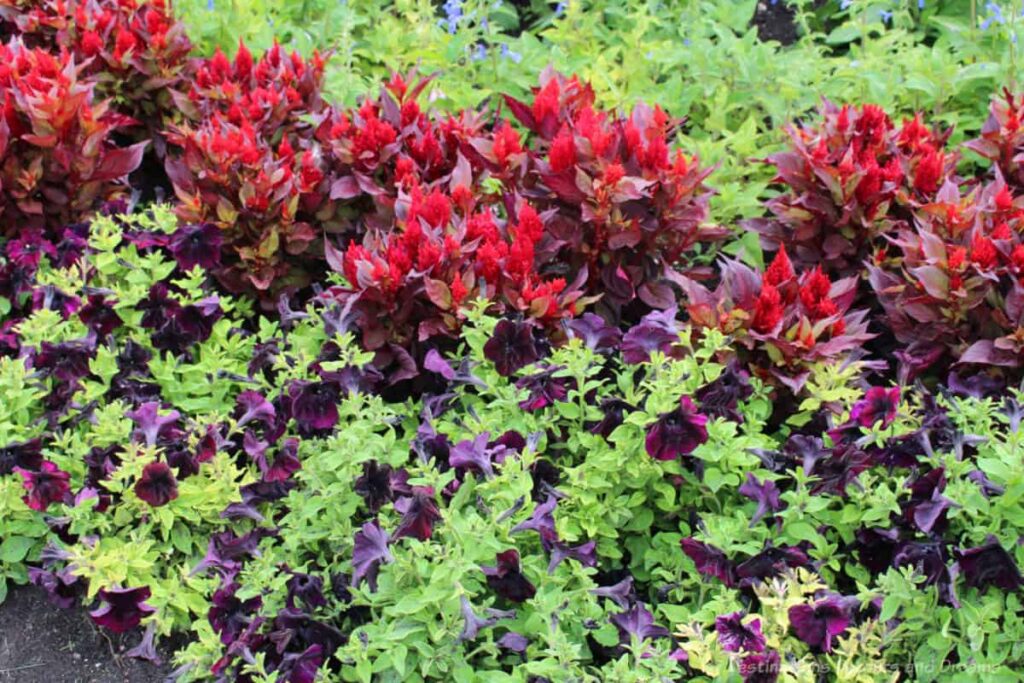 North Garden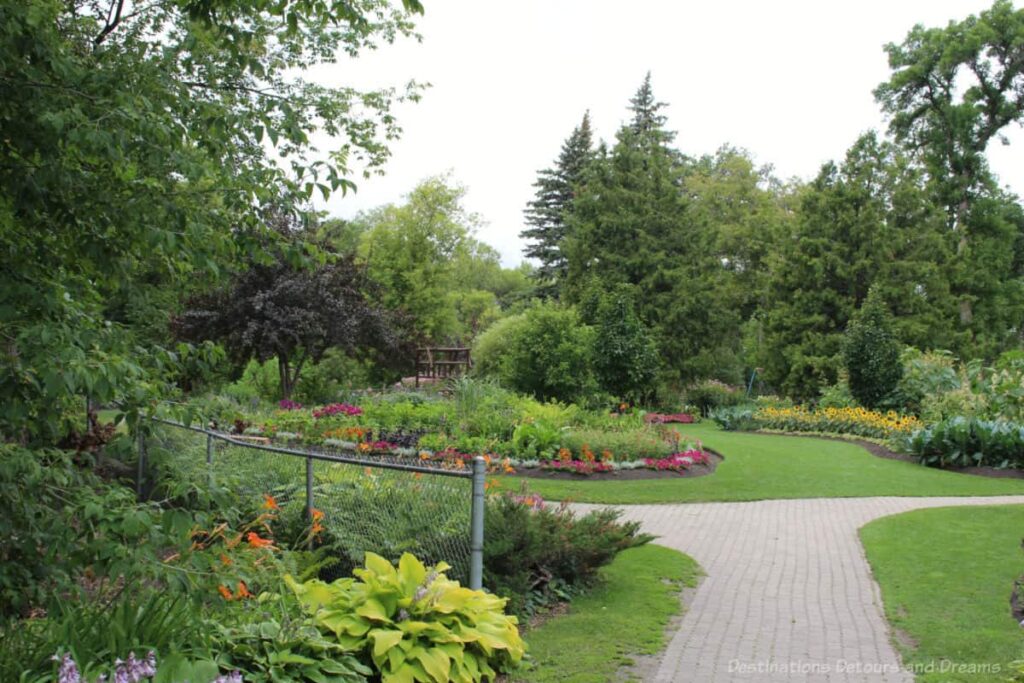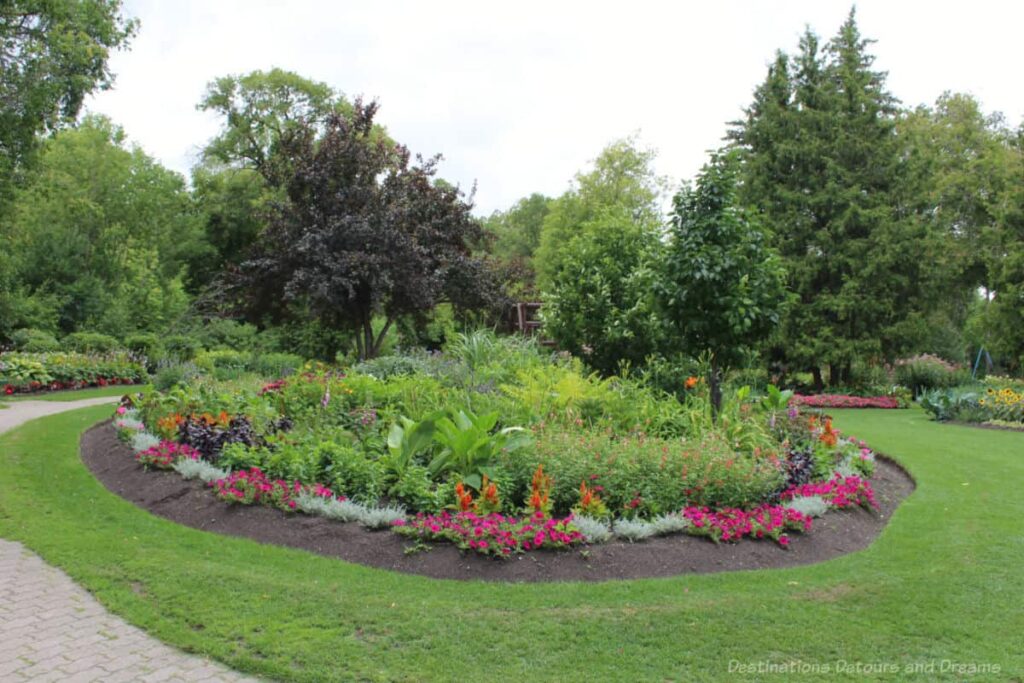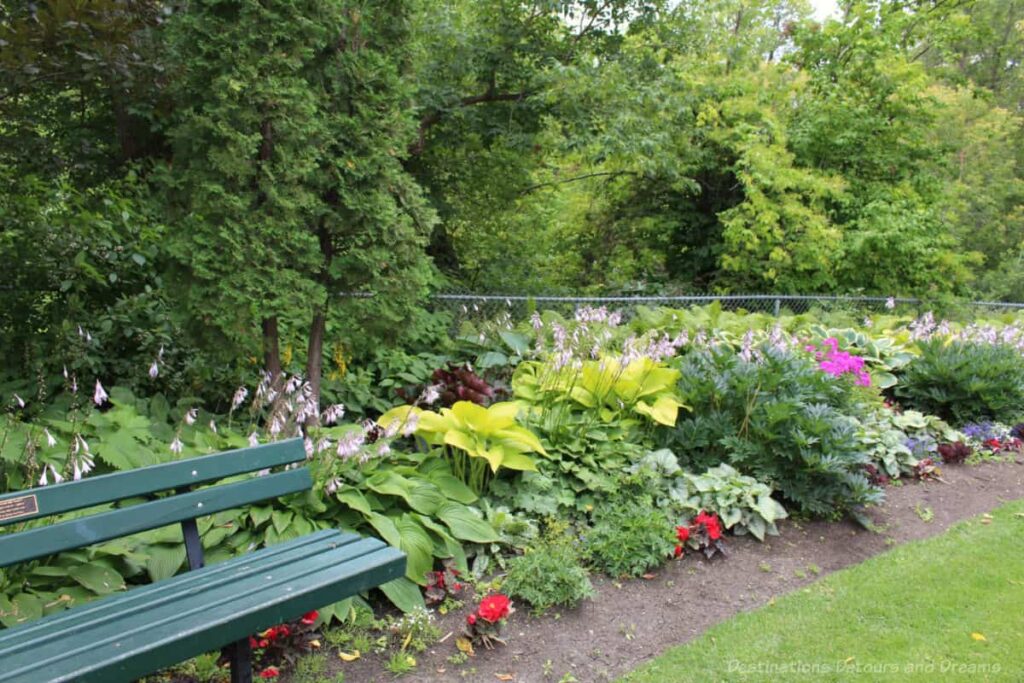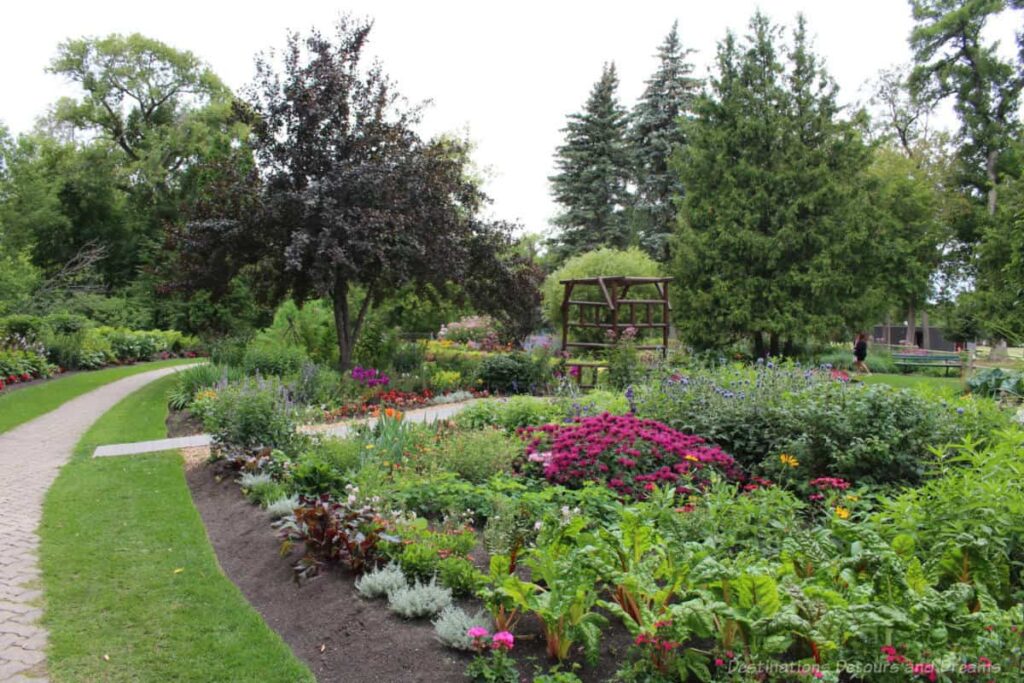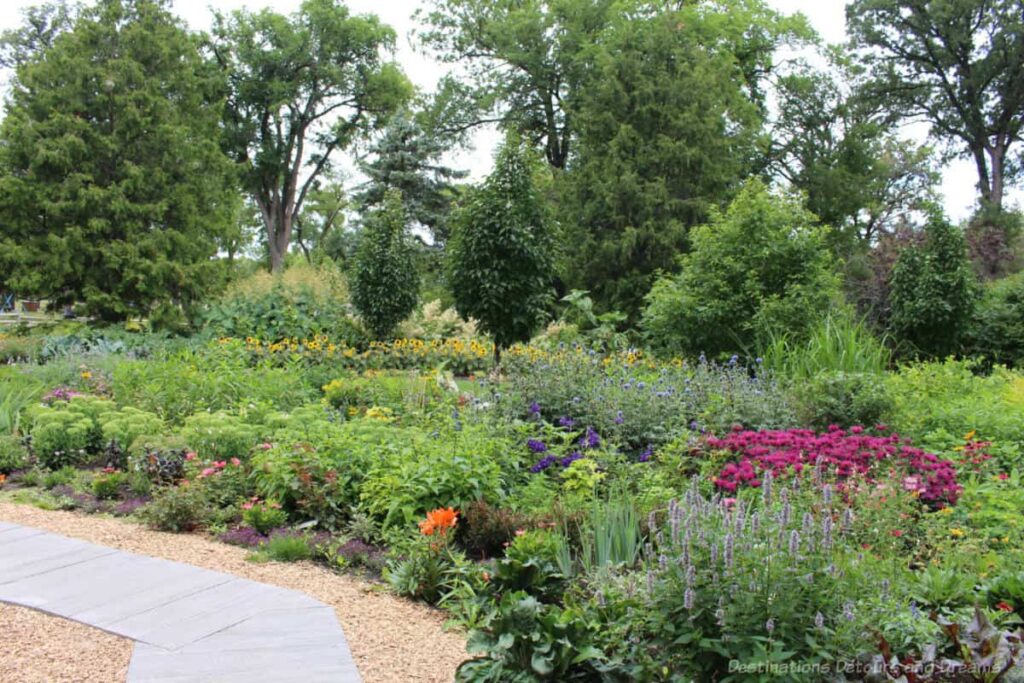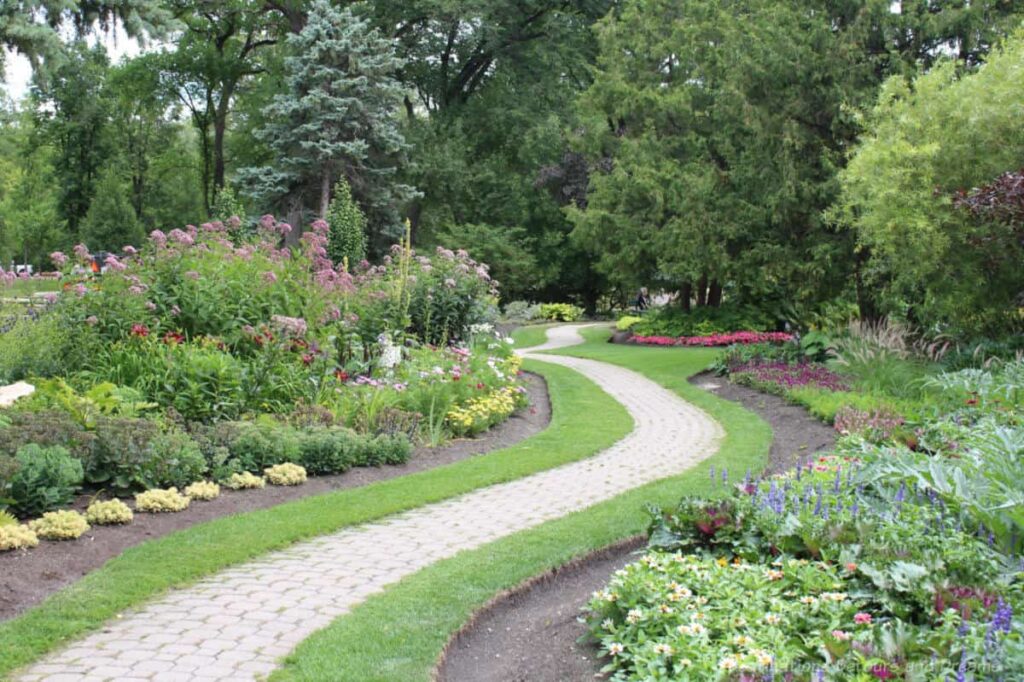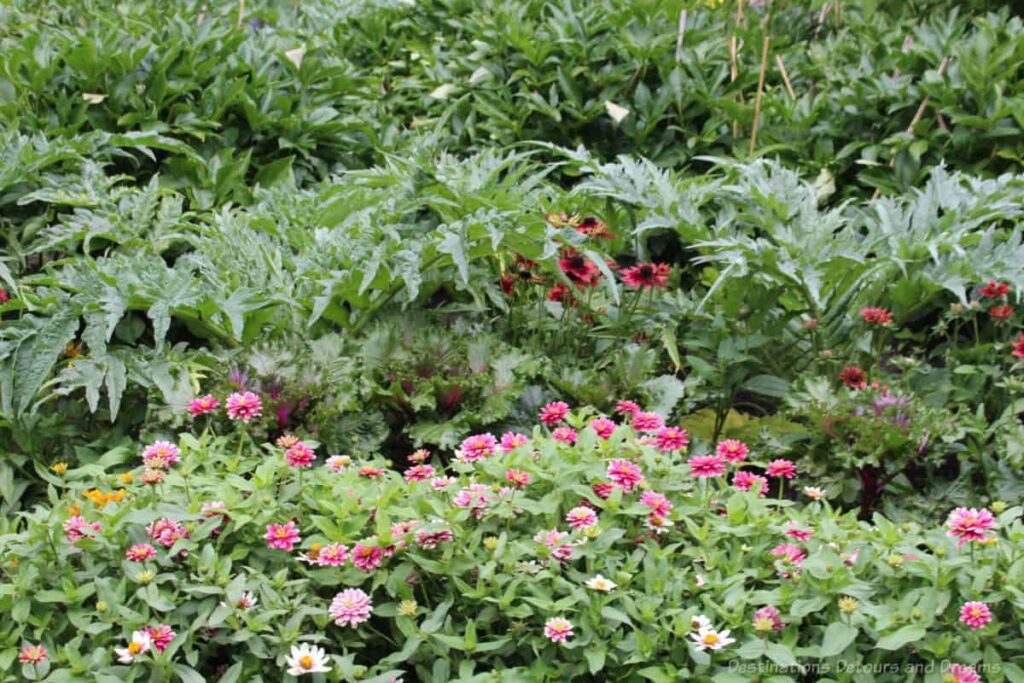 Never miss a story. Sign up for Destinations Detours and Dreams free monthly e-newsletter and receive behind-the-scenes information and sneak peeks ahead.
PIN IT