A Day in Pretty Stillwater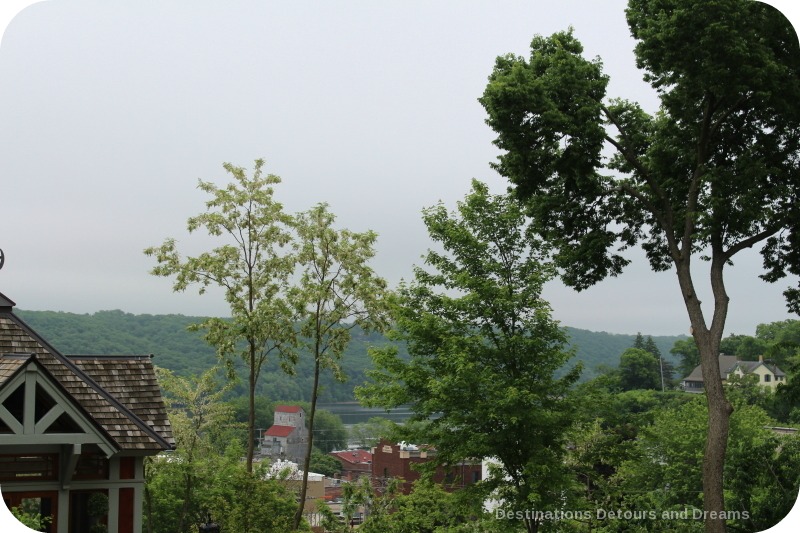 Discovering history, Victorian architecture, cute shops, craft beer
and more in scenic Stillwater, Minnesota
(Disclosure: I was a guest of Explore Minnesota and businesses in the post. Observations and opinions are my own.)
Stillwater, Minnesota, located about 30 miles east of Minneapolis along the St. Croix River, was named one of America's Most Picturesque Small Towns by USA Today Travel in 2015 and one of America's Top Ten Prettiest Towns by Forbes Magazine in 2011. I understood why it received these and other accolades when I visited with a group of fellow travel bloggers on a day tour prior to 2016 TBEX (Travel Blogger Exhange) North America Conference.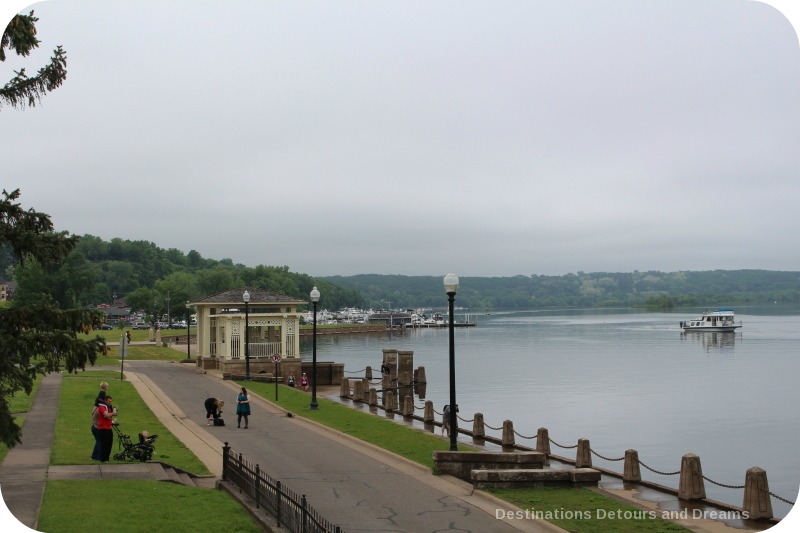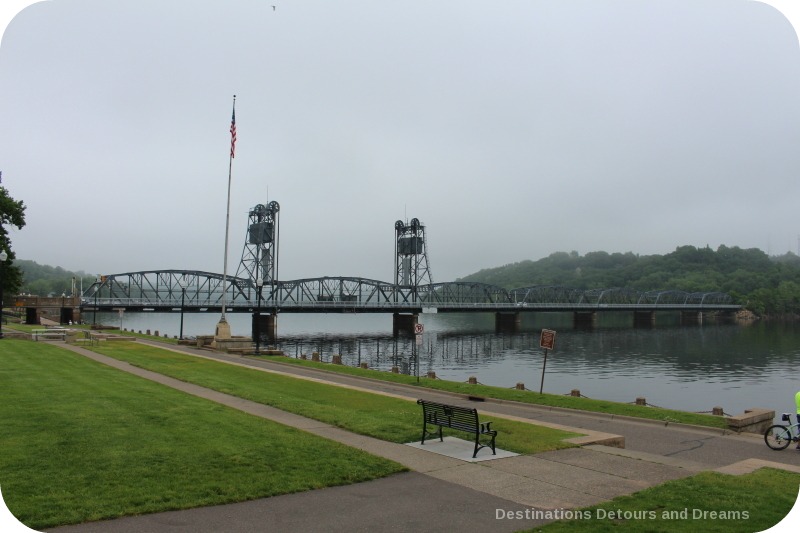 The lift bridge crossing the river into Wisconsin is Stillwater's most iconic landmark. It was built in 1931 and is one of three remaining vertical lift bridges built in Minnesota and Wisconsin prior to World War II.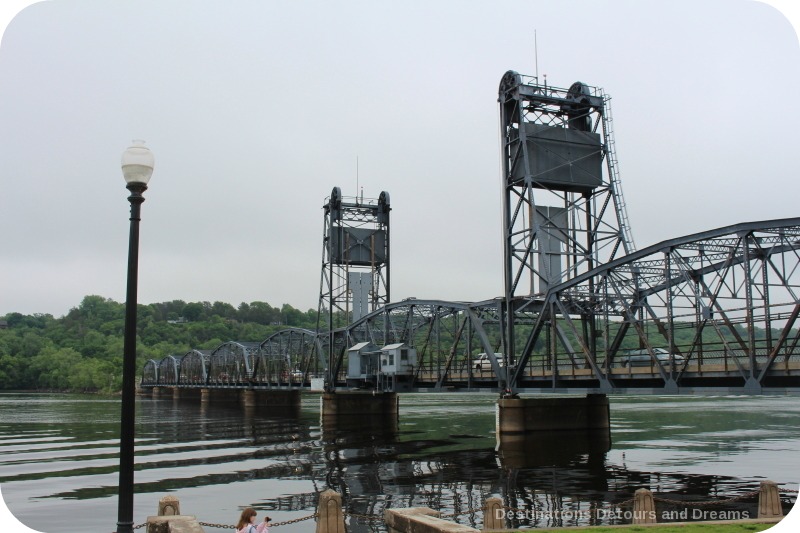 The bridge was built for much less traffic than it now handles. A new bridge is under construction. When that bridge opens, the lift bridge will become pedestrian-only.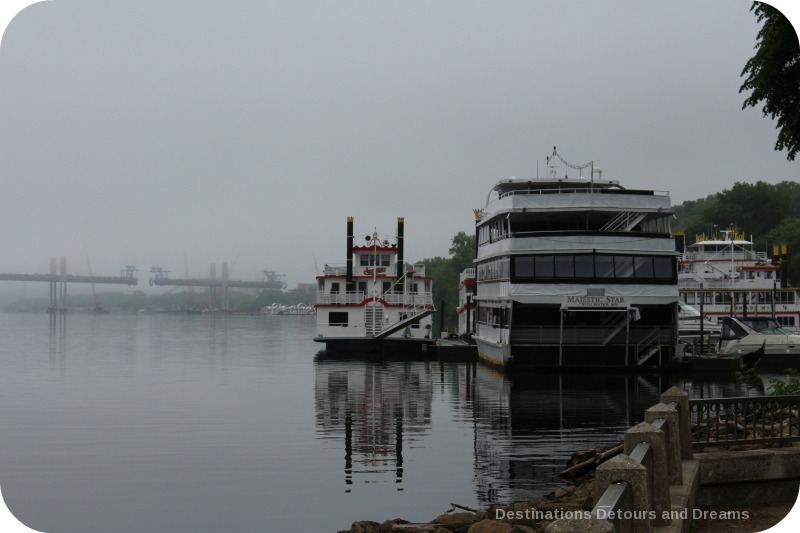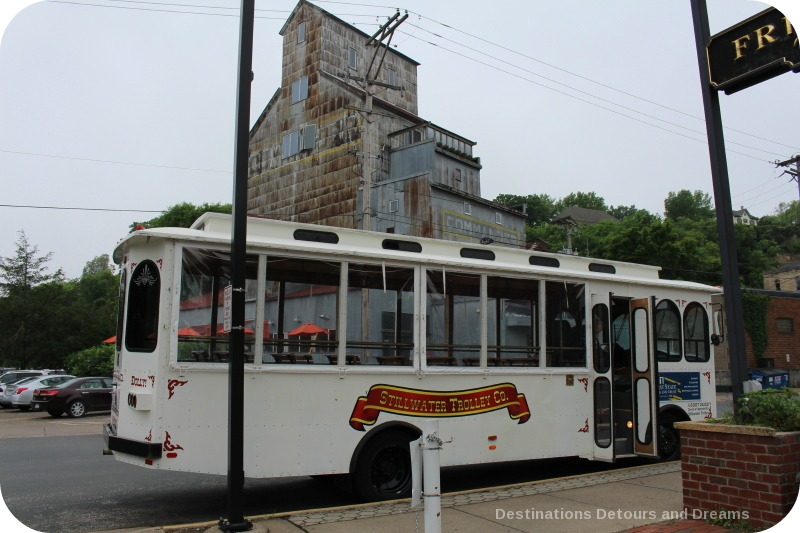 Incorporated in 1854, Stillwater is one of the oldest towns in Minnesota. It sat at the edge of the largest continual white pine forest in North America. The lumber industry turned it into a boom town in the latter half of the nineteenth century.
White pine has sap running through it in summer months. When cut, the sap oozes out and gums up machinery. Therefore, the trees were felled in the winter and rolled down onto the river ice. When spring came and the ice melted, the river became the transportation system to the mills. At one time, there were 10 sawmills operating in Stillwater. There were also over 40 saloons, 20 churches, 6 breweries and 6 cathouses. The lumber industry died off in the early 1900s when the trees were used up. The lumber boom left Stillwater with many heritage buildings.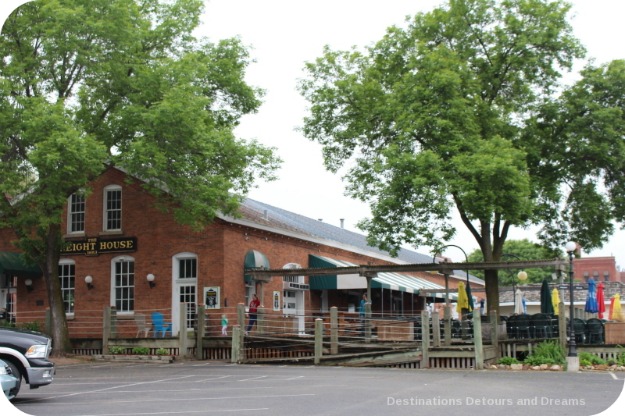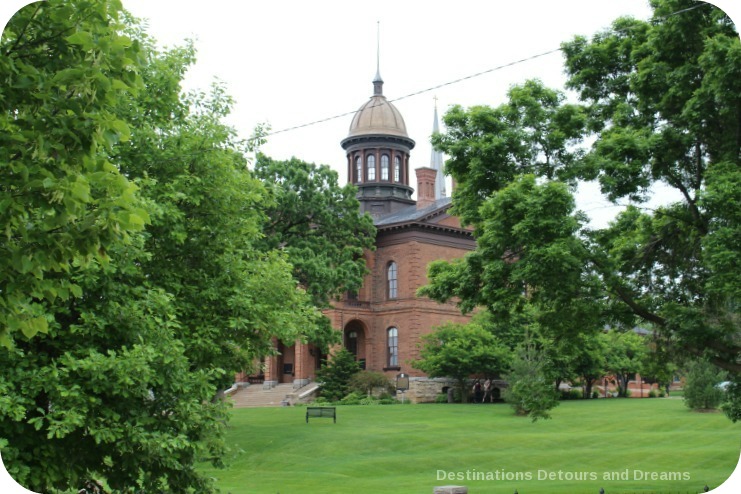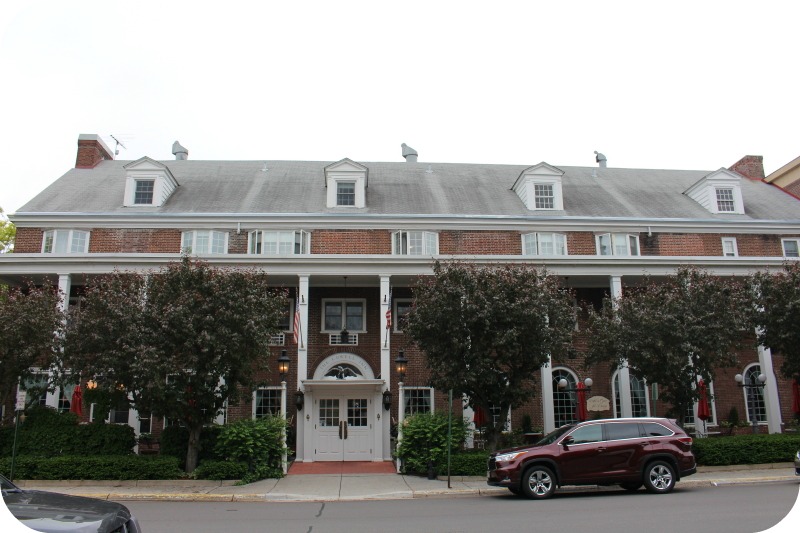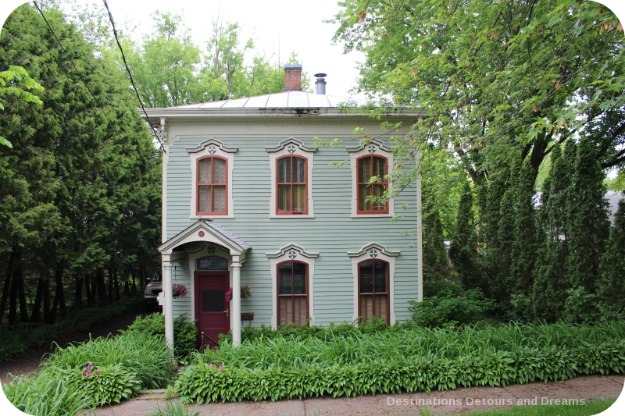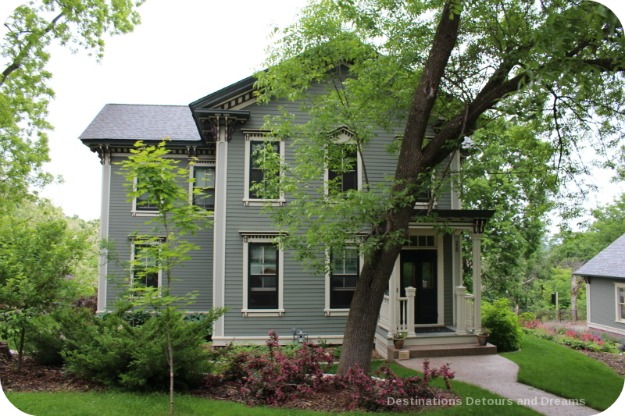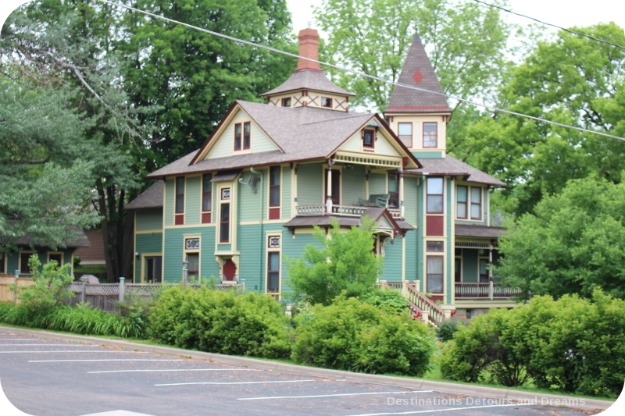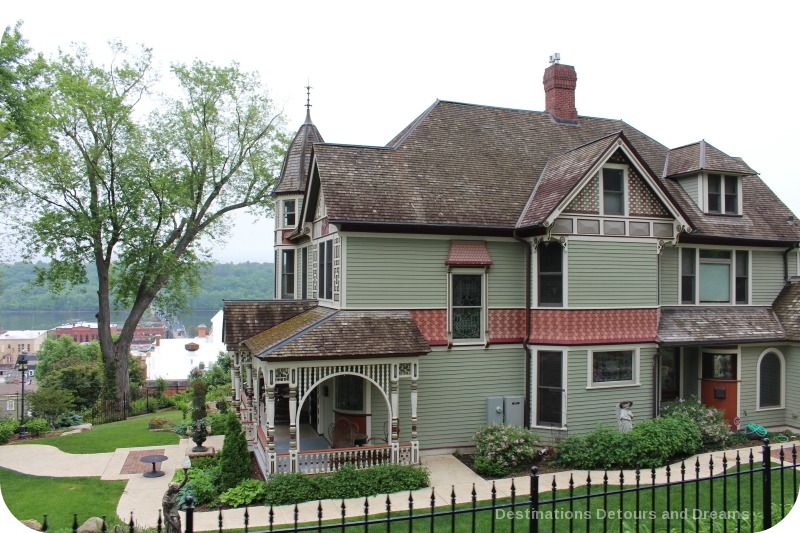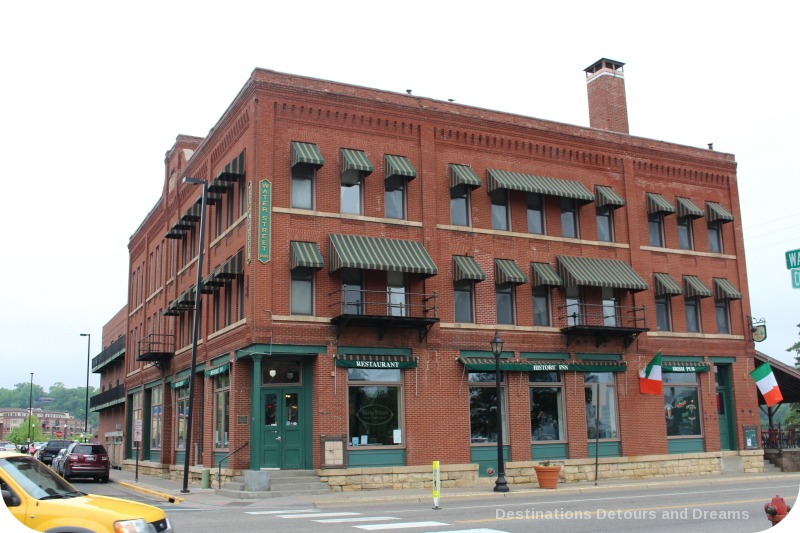 The Lumberman's Exchange Building was built in 1890 and was the first modern office building in town, equipped with modern heating, plumbing, electricity and an elevator. Today it is the Water Street Inn, a 41-room historic inn with a restaurant and pub. We had a lovely lunch on its patio overlooking the river.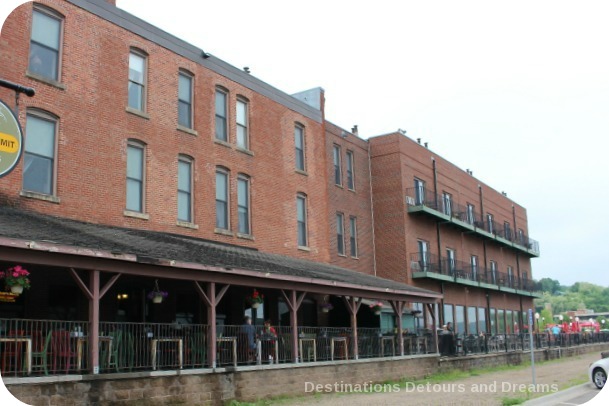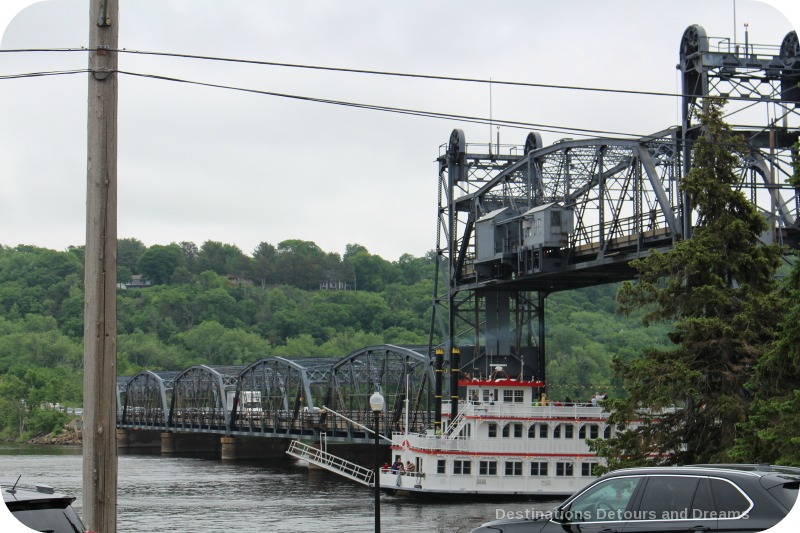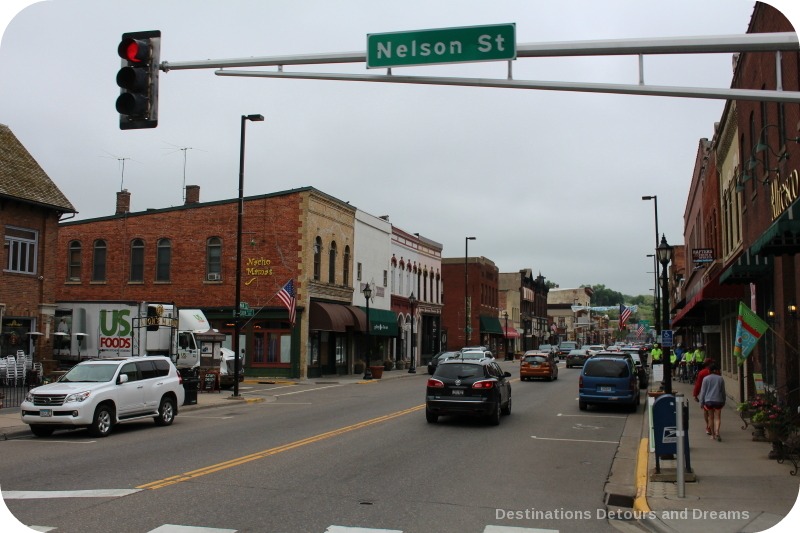 With more than fifty independently-owned stores, Stillwater is a great place for browsing and shopping for unique items. It was listed as one of the 10 Best Antiquing Towns in the U.S. by Fodor's Travel in 2015.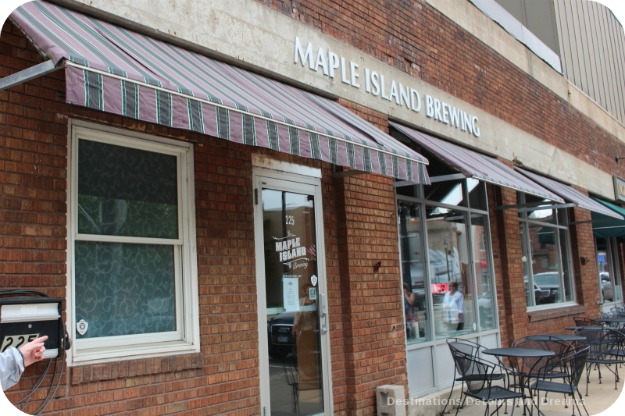 Our last stop in Stillwater was at Maple Island Brewing, one of two craft micro-breweries in town. (The other is Lift Bridge Brewing Company.)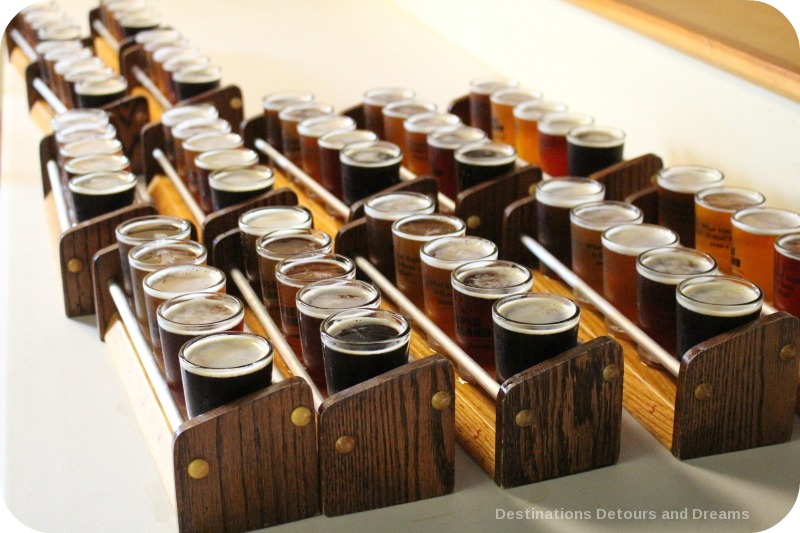 The brewery had been operational for just a couple of years. Bartender Doug had tasting flights ready for us. He told us that brewmaster Nic liked to make mellow beers.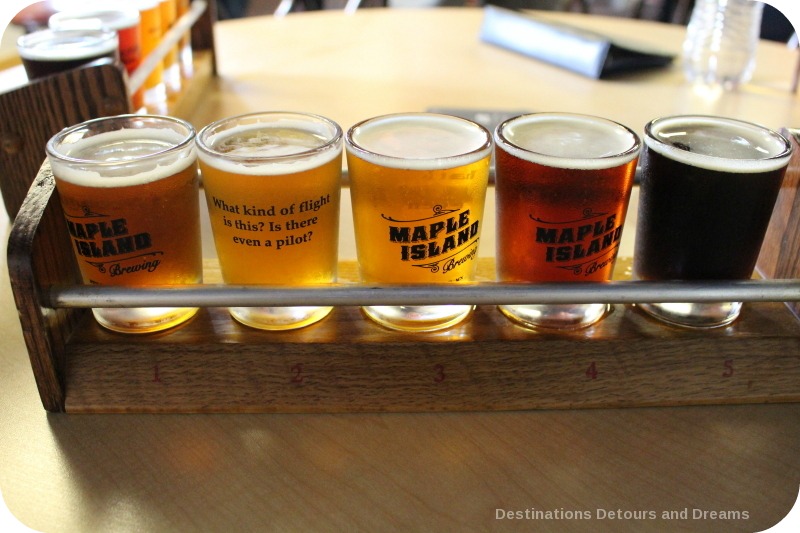 The house flight consisted of:
Burlesque Kolsch. This light beer has a bit of Canadian honey malt and is the brewery's biggest seller. I found it to be an easy summer-drinking beer.
Maple Island Boch. Most bochs are dark, but this one is made with wheat and is light-coloured. It is made with Sanderson's 100% Pure Maple Syrup. I would not have thought of putting maple syrup in beer, but I, like many others in the group, were pleasantly surprised with the smooth, creamy taste. It was the first time I had ever entertained the possibility of beer as a topper for ice cream. Much as I enjoyed this beer, I think one (or perhaps half) is about all I could drink in one sitting – it is quite rich.
White Butt IPA. This beer has lots of Mosaic hops and a touch of Chamomile. It was my personal favourite, despite the name.
Sally Redhead. This reddish beer was the only beer in the flight that wasn't one of Maple Island Brewery's staples. Doug told us it was getting good reviews so perhaps it might become a staple.
Cup of Joe Freakshow. I am not usually a fan of stout, but I liked this coffee oatmeal stout better than I expected to.
Maple Island Brewery has made over 100 kinds of beer in 1 1/2 years, sometimes with unconventional ingredients such as Crunch Berries, pretzels, ice cream and hand-peeled citrus. The beers are currently available in the taproom and restaurants around town. The Brewery had a new canning machine it was figuring out how to use. The machine came from China and the instructions weren't as clear as they would have liked. (It turns out it is not only individual DIYers having issues with poorly translated instructions.) When the machine is operational people will be able to buy Maple Island Brewery beer to take home, although initial distribution will only be local in Stillwater.
The town of Stillwater was indeed picturesque and lovely to stroll through. When we were on the trolley, people waved at us and said "Welcome to Stillwater." When I wandered through town on my own, people passing by said hello. I wished I'd had more time to wander through town.
Stillwater makes a nice day trip from the Minneapolis/St. Paul area, but it would also be a great place to spend a weekend or a few days. If one did stay overnight, there are several heritage homes converted to bed-and-breakfasts. Following are photos of a few of them.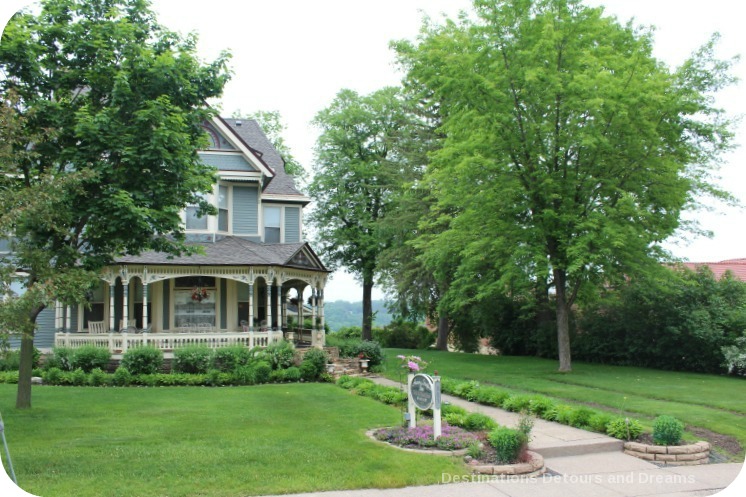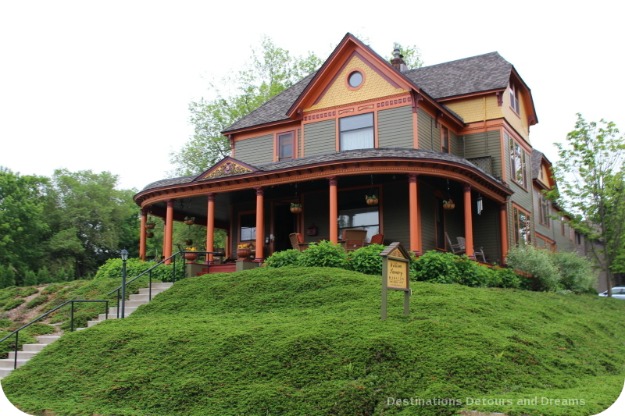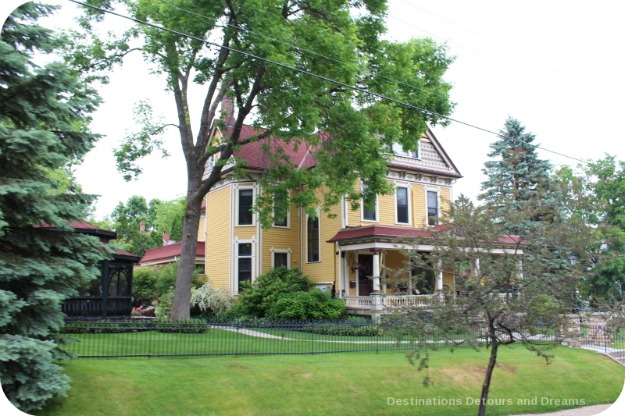 Discover Stillwater talks about enjoying all four seasons in Stillwater, but I think autumn might be a particularly special time to visit. In 2014, Stillwater was listed as one of America's Best Towns for Fall Colors by Travel and Leisure Magazine.
PIN IT