California Pacific Coast: Oxnard to Capitola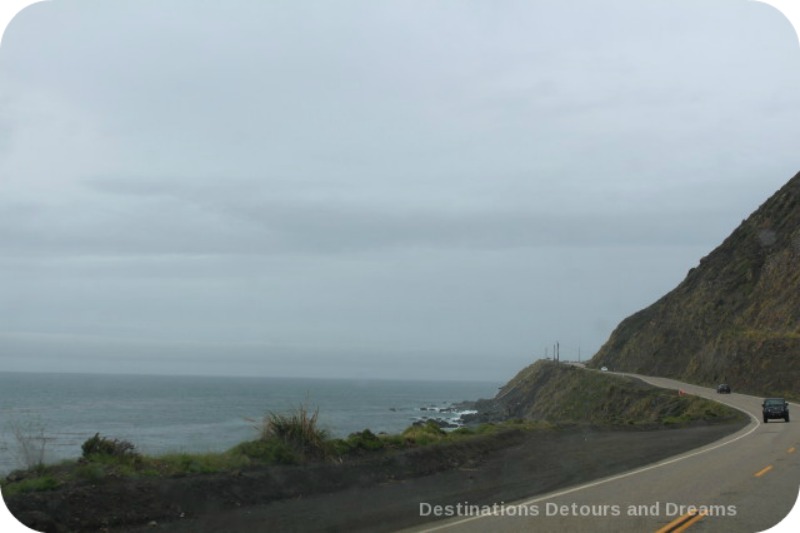 Highlights of a California coast road trip
Driving along California's Pacific Coast is a dream trip for many. When I finally made the drive myself, I was not disappointed. Breathtaking scenery. Parks, beaches, sea life. Quaint coastal towns. With all there is to see and do along the way, one could easily spend several weeks making the full trip. Most people do not have the luxury of that much time. They make decisions on what to see and what to bypass, or travel only a section of the route.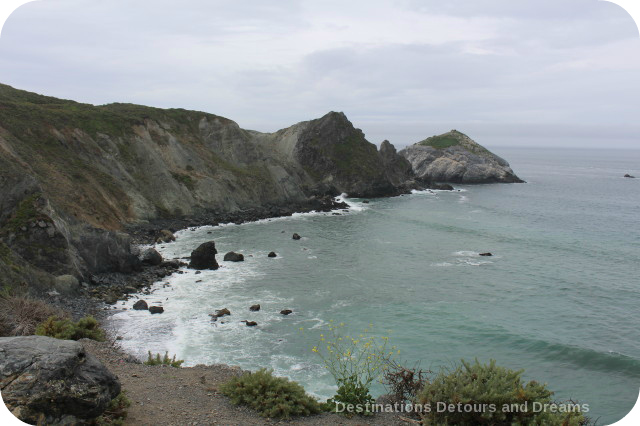 My trip started in Oxnard after a conference in that city. My husband and I drove north from there. That means we missed the majority of southern California and may have to return some day to travel that stretch. Even still, we had a full trip. This post covers highlights between Oxnard and Capitola. US 101 runs north from Oxnard to San Luis Obispo. State Highway 1 shares the road for part of the route. At San Luis Obispo, the roads diverge. US 101 continues inland and State Highway 1, known as Cabrillo Highway at this point, runs along the coast.
This is the area of Big Sur, a rugged stretch of coastline between San Simeon and Carmel. With the Pacific Ocean on one side and Santa Lucia Mountains on the other, State Route 1 winds and twists past seaside cliffs and ocean views. Parks offer opportunity for hiking and camping. This is also the area of the Monterey Bay National Marine Sanctuary. The Sanctuary runs between Cambria and San Francisco. It is one of the richest marine environments in the world. Harmful activities such as oil drilling and ocean dumping are prohibited, but recreational and many commercial activities are allowed. There are many spots along the drive to view sea life – sea otters, sea lions, whales, harbour seals.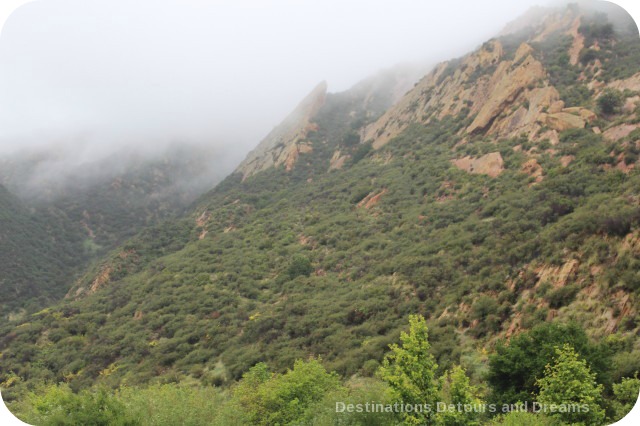 Oxnard
Oxnard is a relaxed seaside city and a thriving agricultural community. It is known for its strawberries, which are among the sweetest I've ever tasted. Its harbour provides access to Channel Islands National Park, a five-island park which is a biodiverse home to over 2,000 birds and animals and is known as "America's Galápagos." I did not visit Channel Islands but I did see other parts of Oxnard. You can read about my experience at Oxnard: A Relaxed Seaside City with a Rich Agricultural History.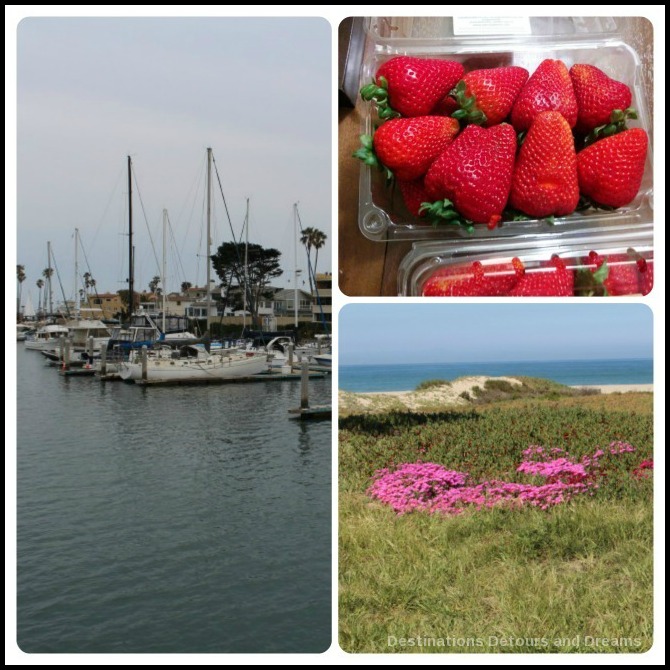 Charming Communities in San Luis Obispo County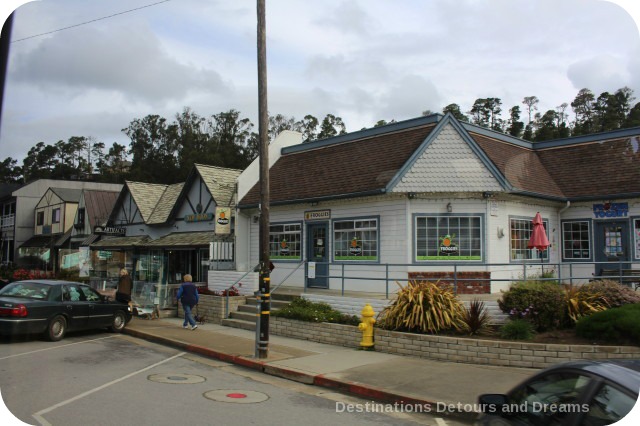 Cambria is an artsy town with historic buildings and scenic coastal hiking trails. Morro Bay is a funky fishing and family vacation town. Its sheltered bay is a good spot to view sea otters. The Embarcadero, Morro Bay's waterfront, is a fun place to wander. Art galleries, boutiques, quirky shops, restaurants and museums line the boardwalk. If you go inland eleven miles, you'll find the lively college town of San Luis Obispo. For more information on this area, read California's SLO County: Scenic Charm and a Relaxed Vibe.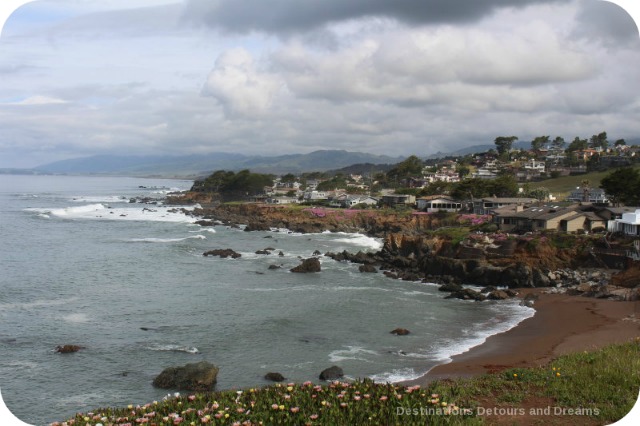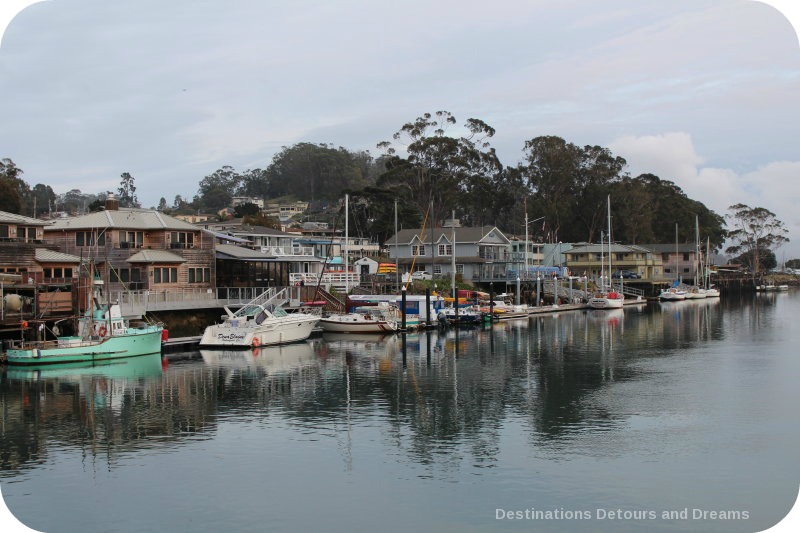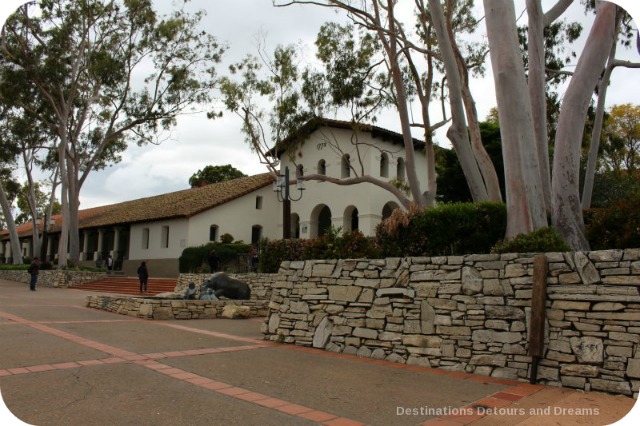 Hearst Castle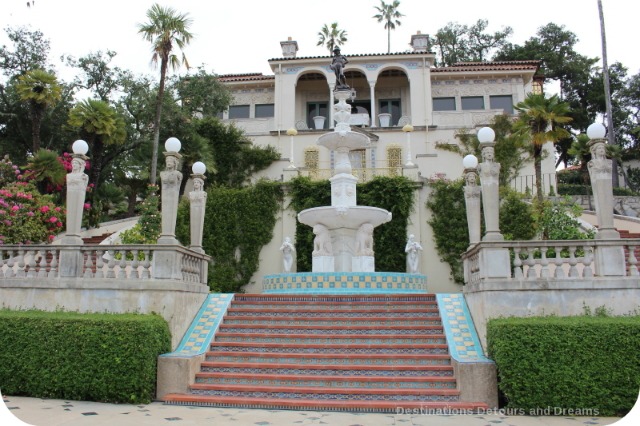 Hearst Castle is an opulent mansion perched on a hill overlooking the countryside and the ocean. It was built by media tycoon William Randolph Hearst starting in 1919. Various types of tours are available and well worth stopping for. Allow three hours or more. For more information read Hearst Castle: Hilltop Opulence and Art.
Piedras Blancas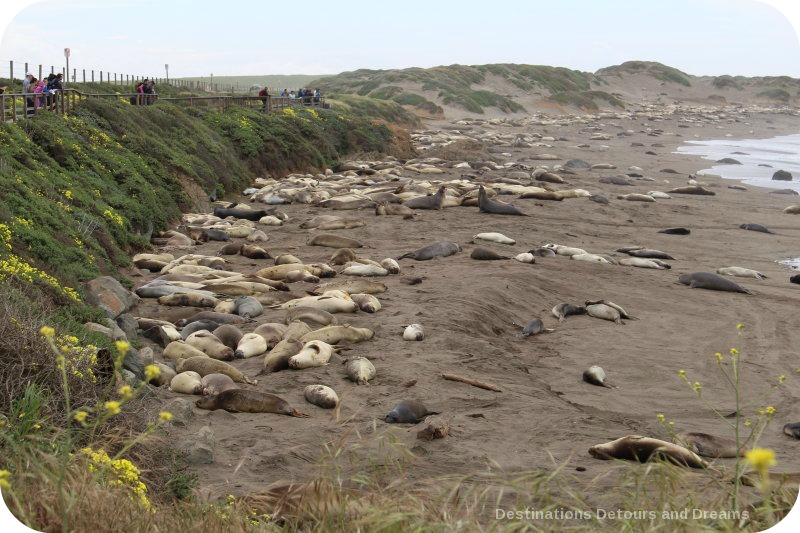 The viewing platform of Piedras Blancas Rookery at San Simeon just a few miles north of Hearst Castle is a great place to stop and watch elephant seals. Elephant seals spend most of their life at sea but come ashore at different times of the year to mate, give birth, molt and rest.
Point Lobos
Point Lobos State Nature Preserve is a protected area of headlands, coves and meadows. There are rare plants, unique geological formations and beautiful ocean views. The area is home to many sea birds and the offshore waters contain a variety of sea life. There are a number of hiking trails. It would have been nice to walk on the trails, but when we arrived it started to rain quite heavily. We satisfied ourselves with a short drive through beautiful wilderness. Note that the Preserve is open for day use only.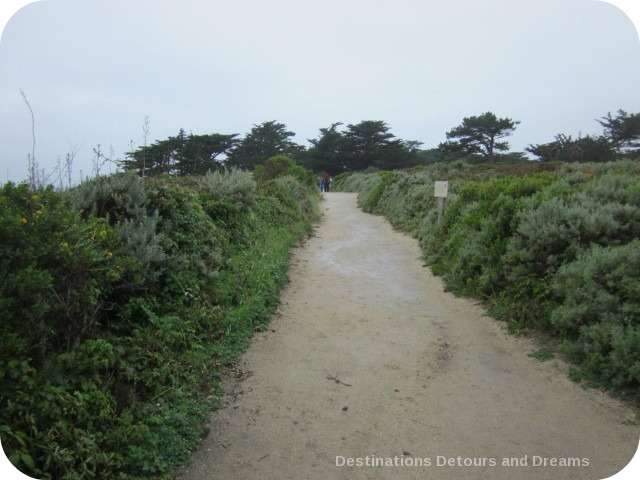 Carmel-by-the-Sea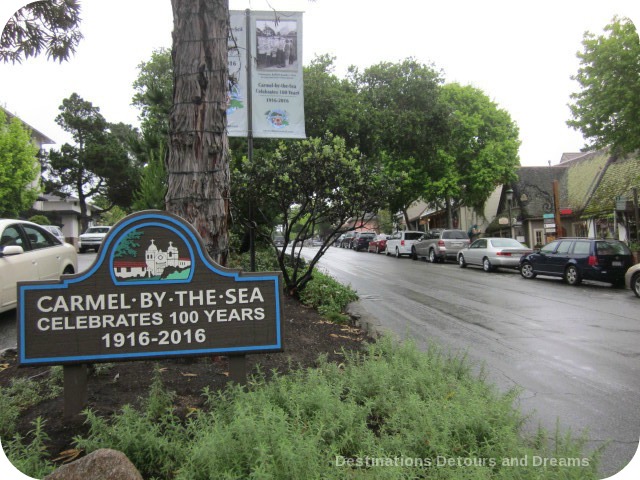 Carmel-by-the-Sea is a picturesque and upscale town known for its artist community. Downtown is delightful to stroll though with galleries, boutiques, and restaurants. If you want to spend a few days, there are charming inns. In 2015, Travel + Leisure magazine rated Carmel-by-the-Sea the Most Romantic City in the U.S. and ranked it third in the world, topped only by Paris and Venice.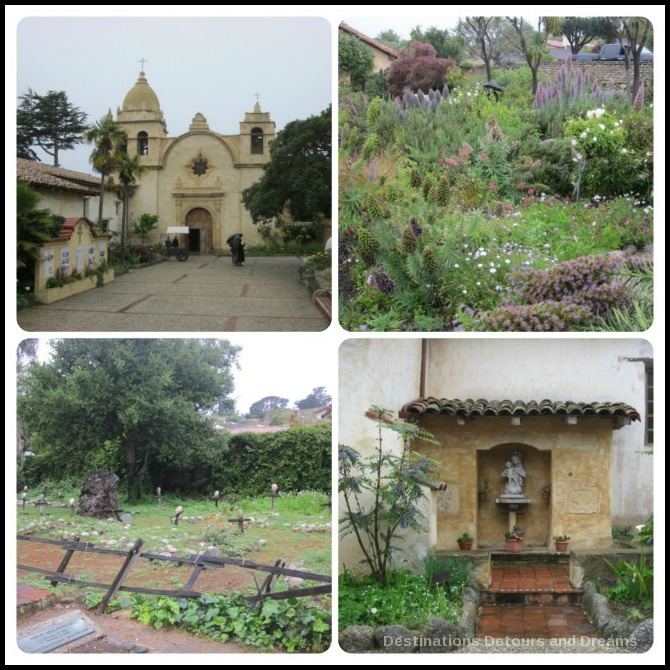 Mission San Carlos Borromeo del Rio Carmelo sits at the entrance to town. It was the second of California's missions, founded in 1770 by Fr. Junipero Serra. The Basilica church is a National Historic Landmark. A museum tells the history of the mission. Its gardens are a peaceful spot to meditate or rest.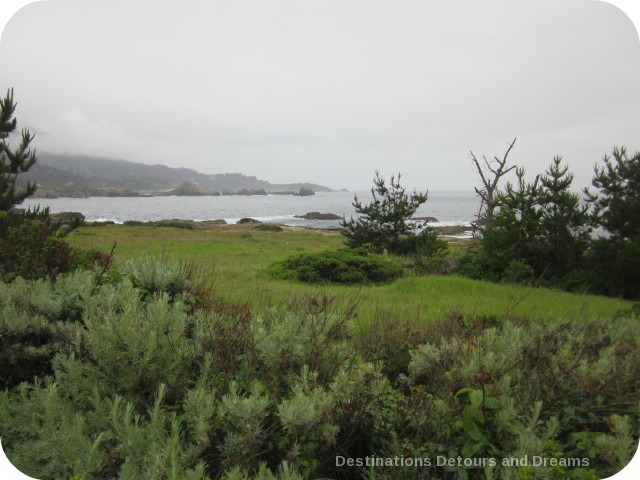 Monterey
One could spend days in historic Monterey. There are beaches, scenic drives, a lively Fisherman's Wharf and a world-class aquarium. Cannery Row is a waterfront street with restaurants, bars, shops and hotels. Sea lions amused us at the pier at San Carlos Beach. I did not have time to spend several days in Monterey, but you can read about how I filled my one day at A Day in Monterey.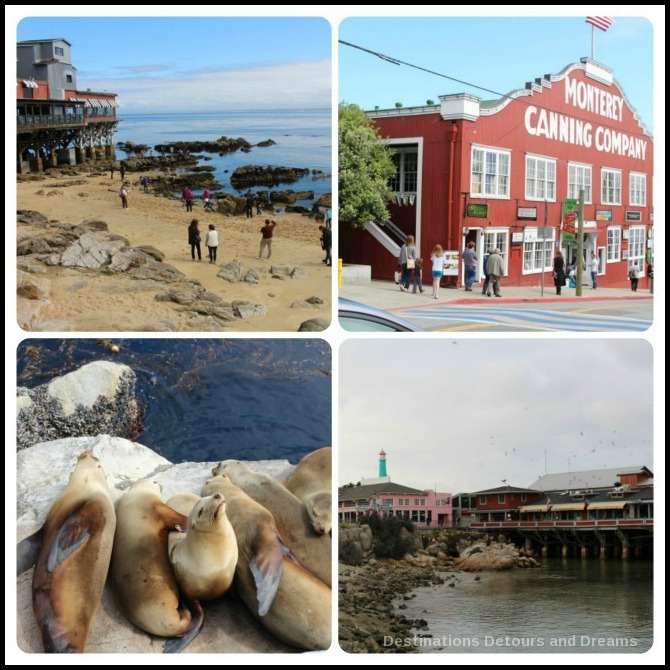 Moss Landing
Moss Landing is a quaint fishing village with a population of around 200 people. It is located in one of California's largest wetlands with a 728-acre state wildlife area just outside town. There is a marina and a fishing fleet. The town felt very much like a working town, not very touristy. But tourists do come – for fishing charters, whale watching, antique stores, art studios and fresh seafood markets. There are also a few restaurants.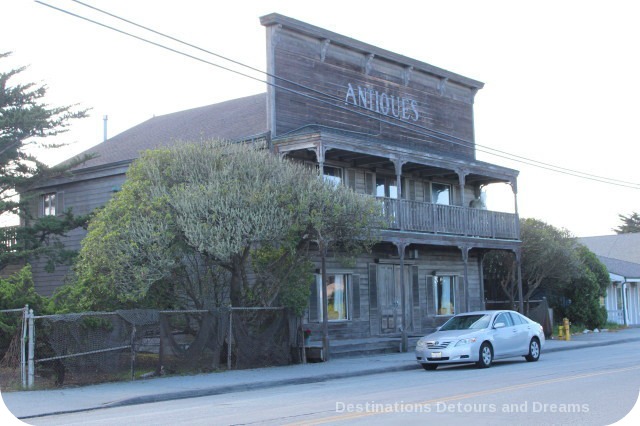 Capitola Village by the Sea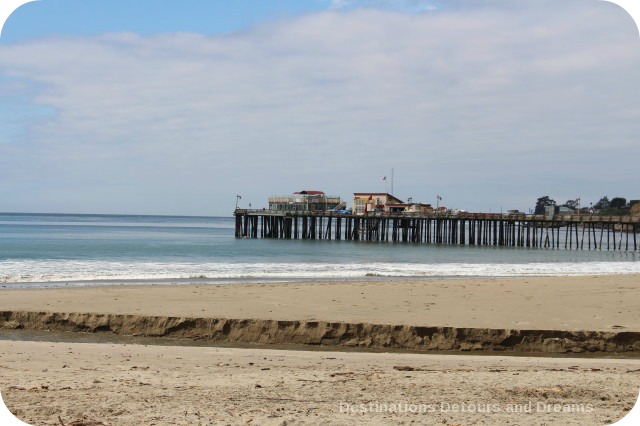 Capitola Village by the Sea is one of the oldest vacation retreats on the Pacific Coast. Frederick Hihn bought the land in 1856 and built the first wharf. In 1882, he subdivided lots and built cabins, a hotel, theatre and bandstand. The wharf was my original reason for stopping in this town. I had read about it as a historic site to see along the Pacific Coast. Today's pier is actually not that old, having been rebuilt in the 1980s following storm damage. It is still made of wood and fishing is allowed from the pier.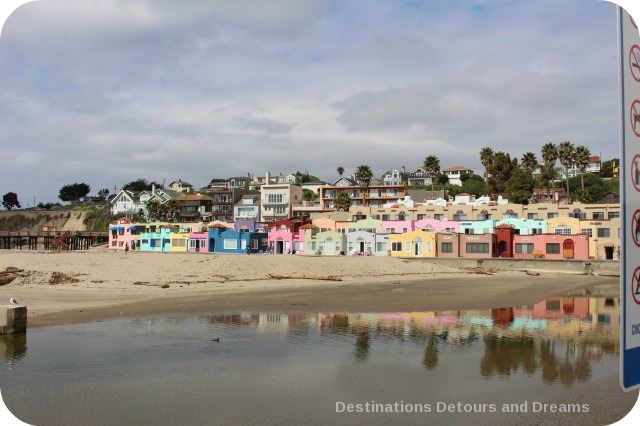 It may have been the wharf which first brought me to this town, but it is the rest of the town which will bring me back. The town is colourful with a Mediterranean feel. It has a lovely beach and walking areas. At the front of the pier, a 1920s era condominium development called Venetian Village is painted in pastel colours. The several block area near the beach contains boutiques, Victorian houses, restaurants, bars and coffee shops. A number of places advertised live entertainment. It is a relaxed place I would love to return to and spend a few days.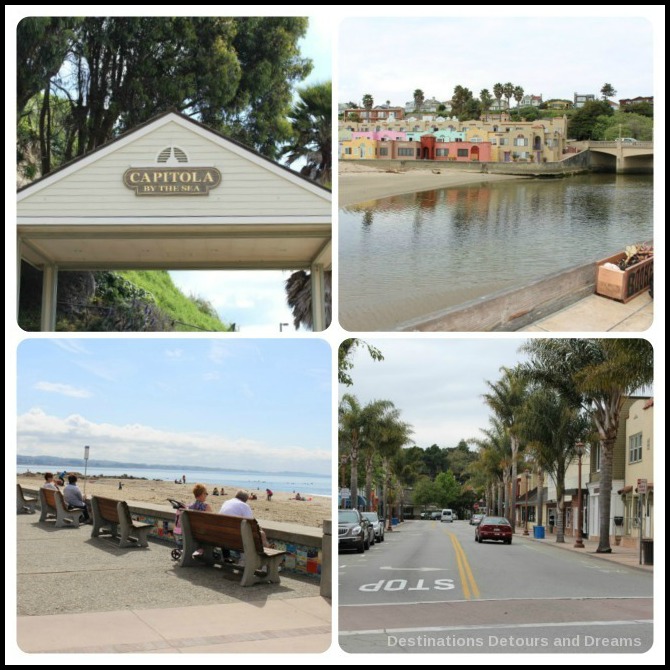 North of Capitola, just before reaching Santa Cruz, we turned inland to spend time in the Healdsburg, Sonoma area. A few days later, we rejoined Highway 1 south of Mendocino Village. The highway is known as the Shoreline Highway at this point. To find out about more California coast attractions, read Six California North Coast Highlights.
PIN IT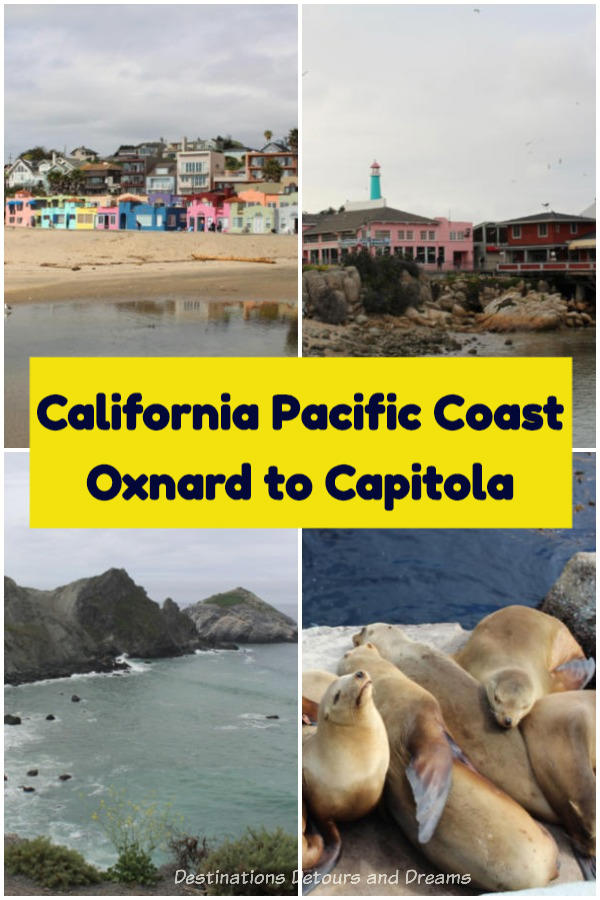 Never miss a story. Sign up for Destinations Detours and Dreams free monthly e-newsletter and receive behind-the-scenes information and sneak peeks ahead.