Mesa Market Recreational Shopping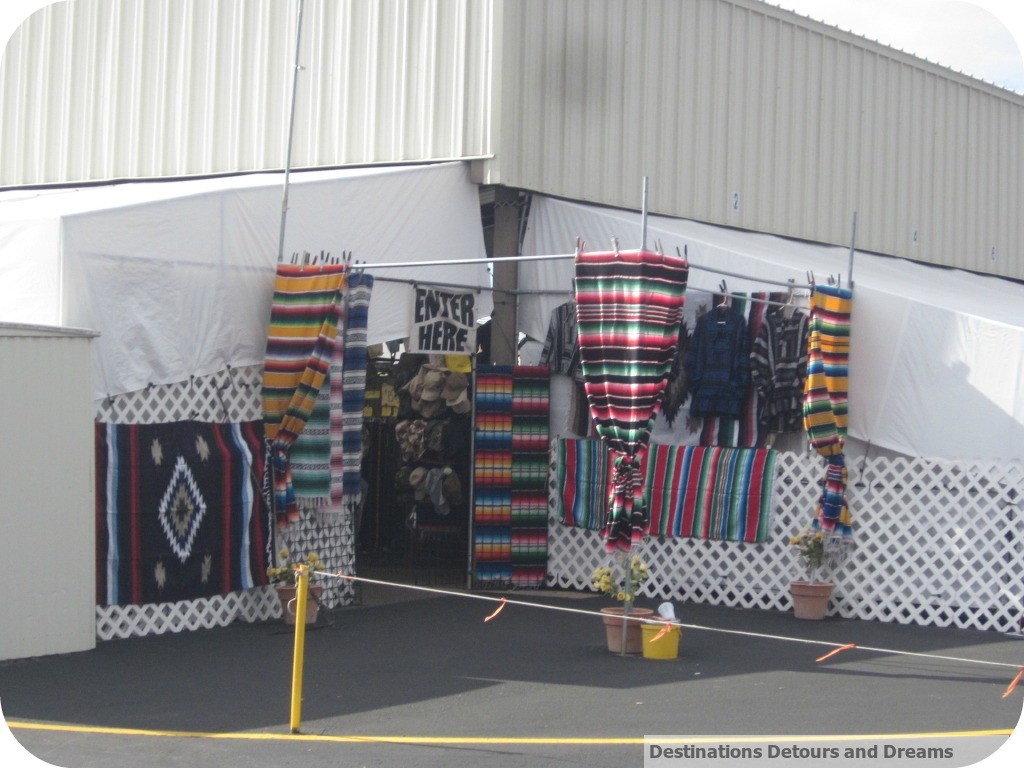 The Mesa Market Swap Meet is a favourite attraction for visitors to the Greater Phoenix East Valley
There are many things for a visitor to the greater Phoenix area to see and do: museums, art galleries, golf courses, hiking and scenic drives, to name a few. In the East Valley, one of the most visited attractions is none of these things. Mesa Market Swap Meet is a mile and a quarter of shopping lanes under a breezeway. It boasts 900 merchants and 1600 shops.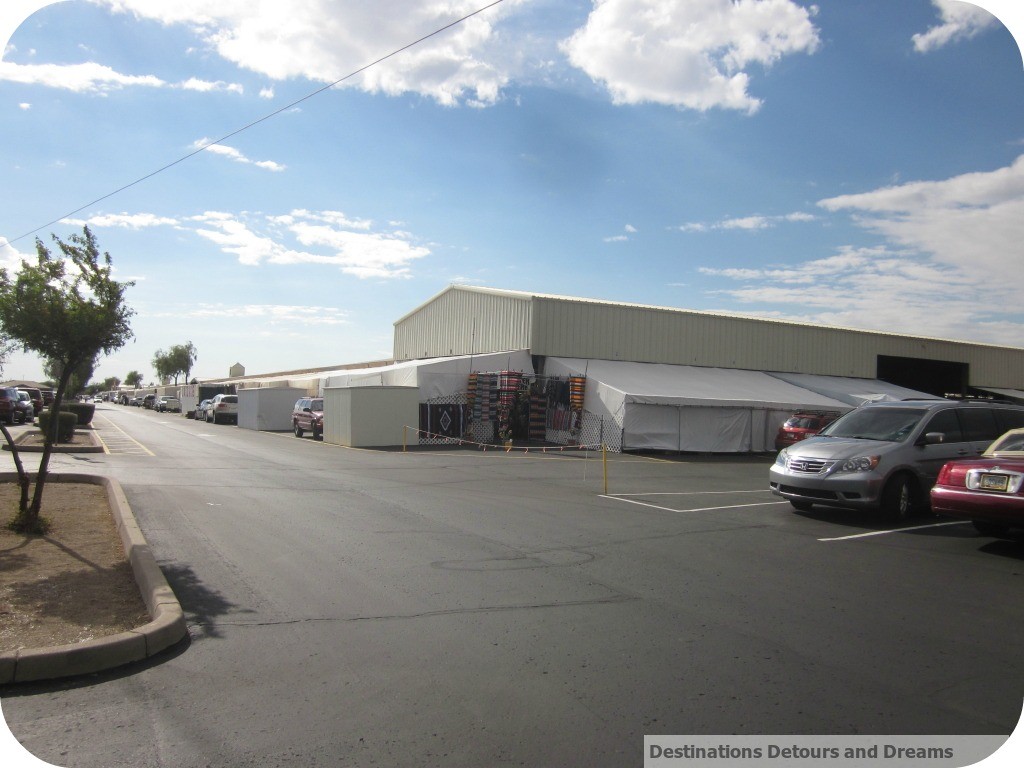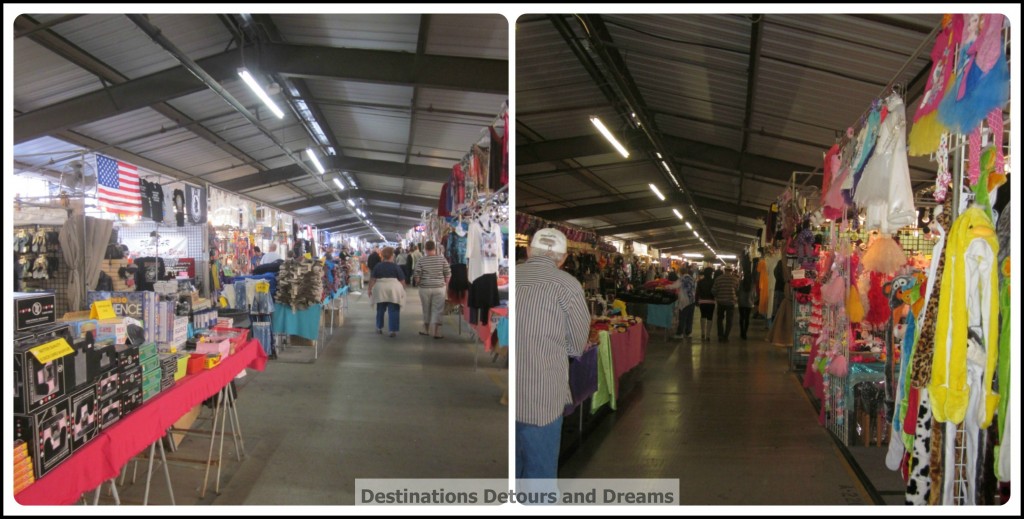 The type of goods for sale range from the traditional to the bizarre, the practical to the fun, and bargain price cheap to expensive. You can find clothing, nuts and candies, tools, toys, games, household items, flags, home decor, pottery, jewelry, novelty items, souvenirs, cosmetics, memorabilia, and more. 

You can usually spot the first-timers looking both amazed and a little lost at the amount of things to see. Locals and repeat winter visitors visit "The Market" for specific items they know they can find there. Announcements over the loud speakers alert you to bargains as you walk through the aisles.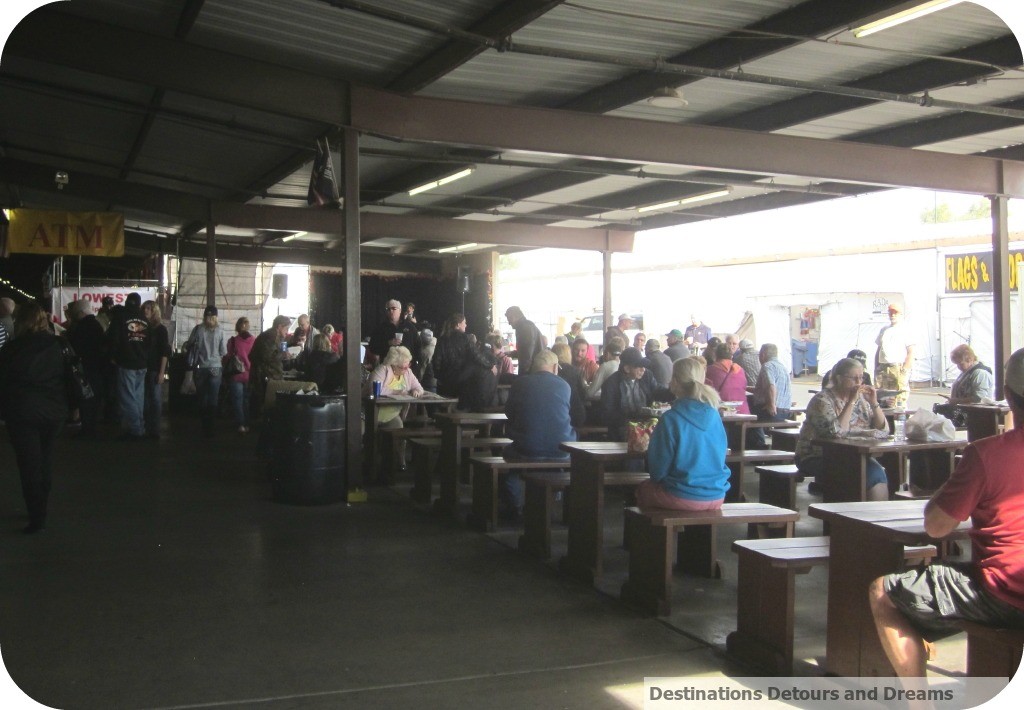 Over the years, I've bought a variety of items at the market: Mexican vanilla, glass nail files, socks, Dawgs sandals, gift t-shirts, foam sun visors, gardening gloves and a wool shawl. On one of my earliest visits, I purchased a metal sun wall decor item for the outside of my house. It wouldn't fit on the plane and I left it in my brother-in-law's garage for several months until I found a way to drive it back to Canada. Paying for shipping would have destroyed the bargain value of my $25 purchase.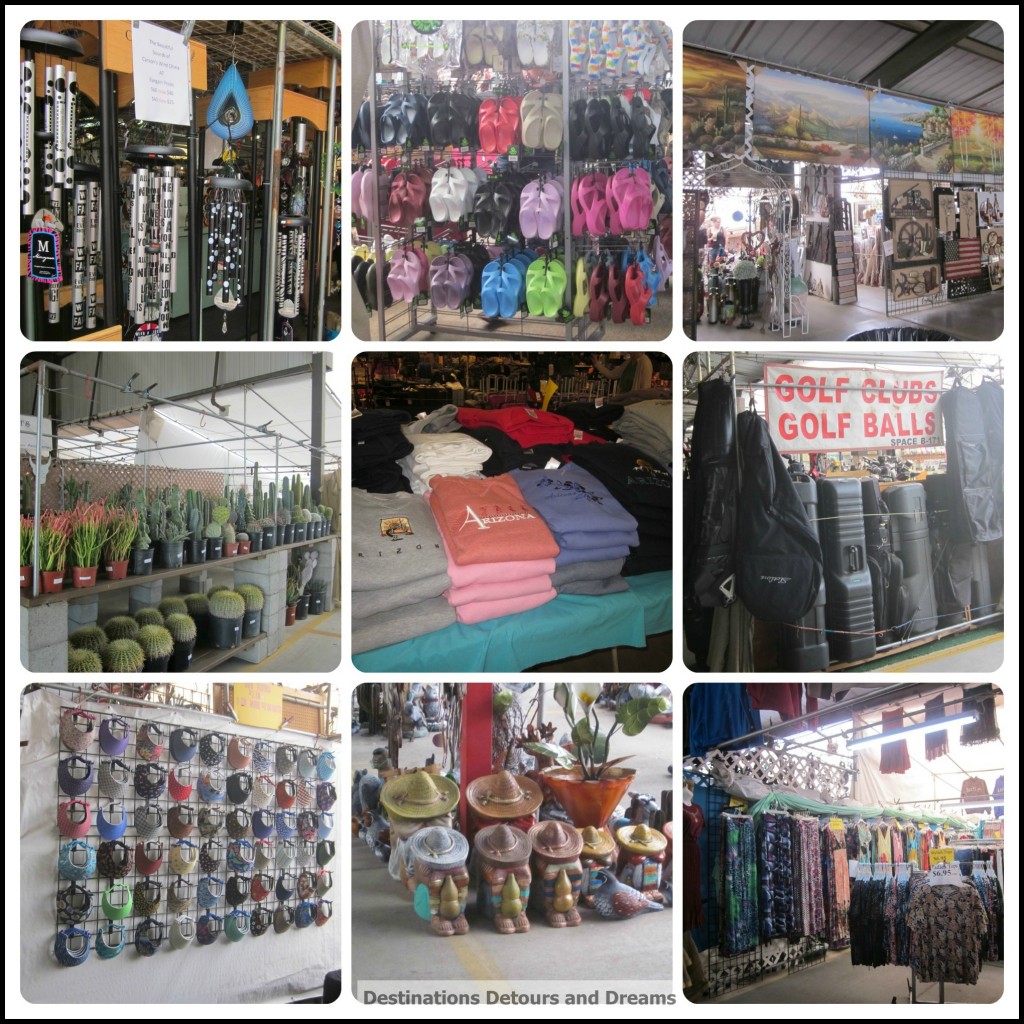 Mesa Market Swap Meet is located at 10550 East Baseline Road in Mesa, Arizona. During the winter high season it is open Fridays, Saturdays, and Sundays from 7am to 4pm. During spring season, it is open Fridays, Saturdays, and Sundays from 7am to 3pm. During summer season, it is open Saturdays and Sundays from 7am to 3pm. Note that there will be fewer vendors present outside of the winter high season.

A few tips if you decide to visit "The Market":
Don't look for a parking spot immediately upon entry. Instead keep driving down the lane which runs the perimeter of the parking lot until you get to the west side of the building. There will be more spots open and you will be nearer the exit for leaving.
The space is not completely enclosed. If you go in January, wait until late morning or early afternoon so it will not be so cold. On warmer days, go early.
Wear good walking shoes. The floors are concrete and you will cover a lot of ground.