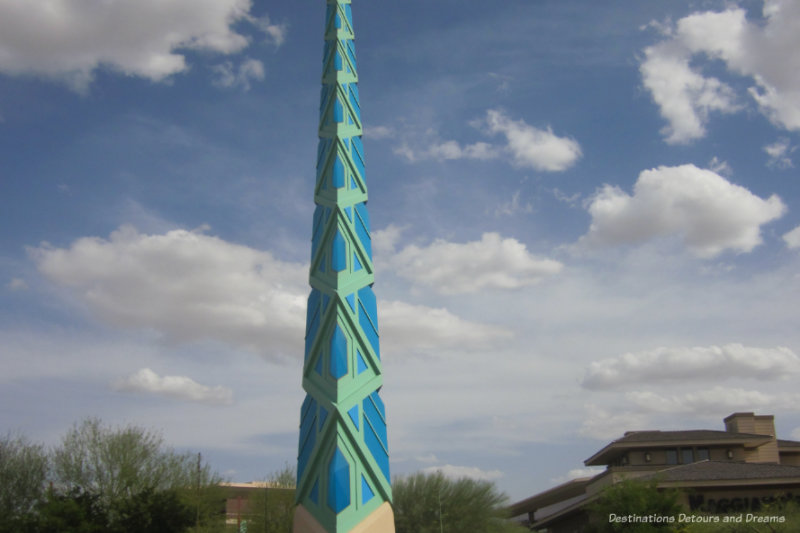 A tower to the sky based on a Frank Lloyd Wright design, built on a corner in north Scottsdale
A tall blue spire sits on the southeast corner of Frank Lloyd Wright Boulevard and Scottsdale Road in Scottsdale, Arizona. It was built in 2004 based on a design by architect Frank Lloyd Wright, originally intended for the Arizona State Capitol Building.
In the late 1950s, when Arizona planned to build a new Capitol building, Frank Lloyd Wright submitted an unsolicited design. Wright's "Oasis in the Desert" would have been a large complex including fountains, reflecting pools, shopping and gathering areas set inside the desert beauty of Papago Park. It also featured a large blue spire reaching into the clouds. The Legislature turned down Wright's design and "Oasis in the Desert" was never built. A model is on display at Taliesin West
The developers of the Promenade retail and dining complex received approval to build the spire in a small park at the corner of their site.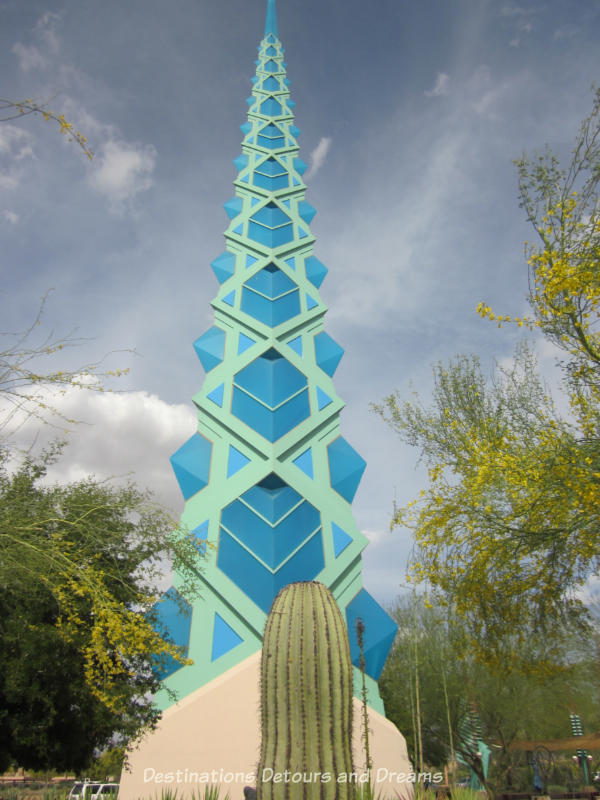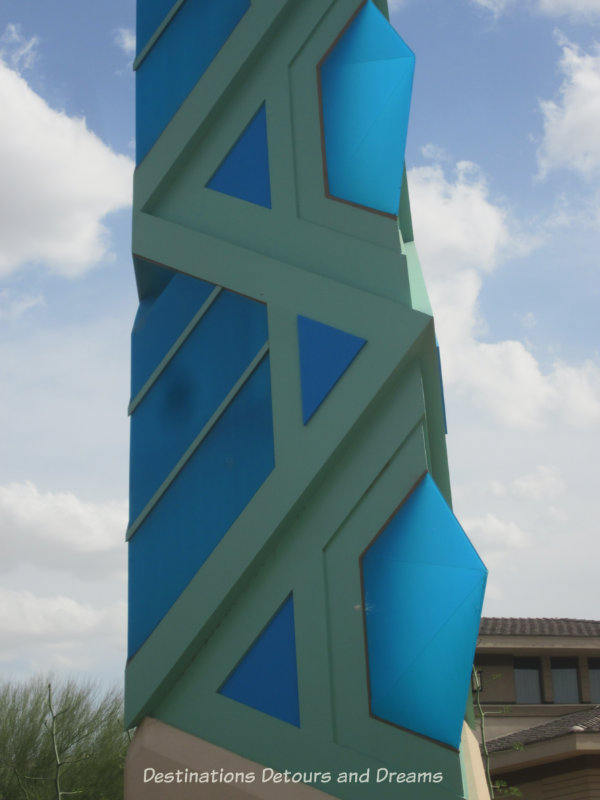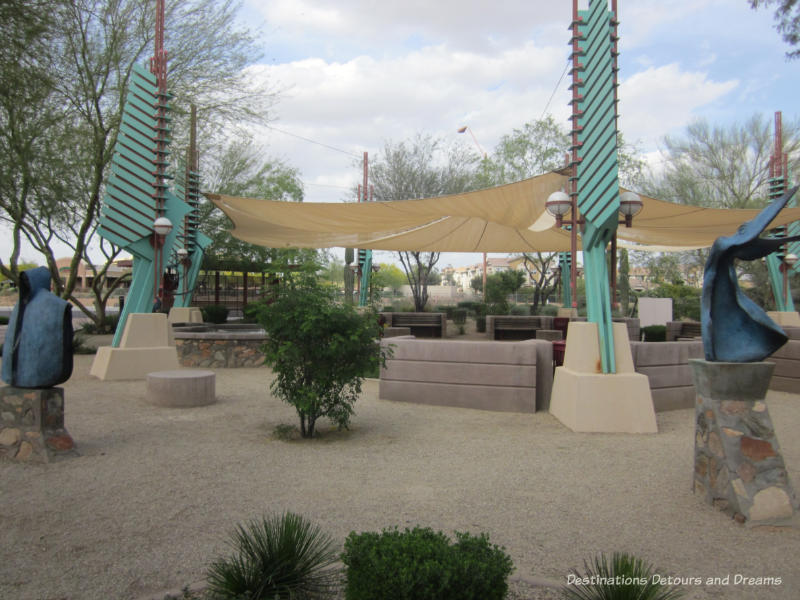 A small park at the foot of the Spire features a covered seating area, fountains, and sculptures by Taliesin Fellow Heloise Crista.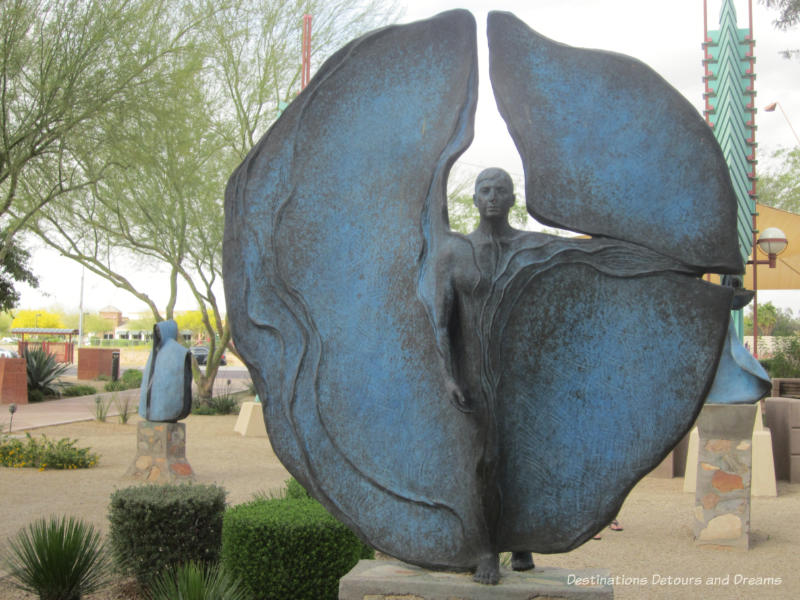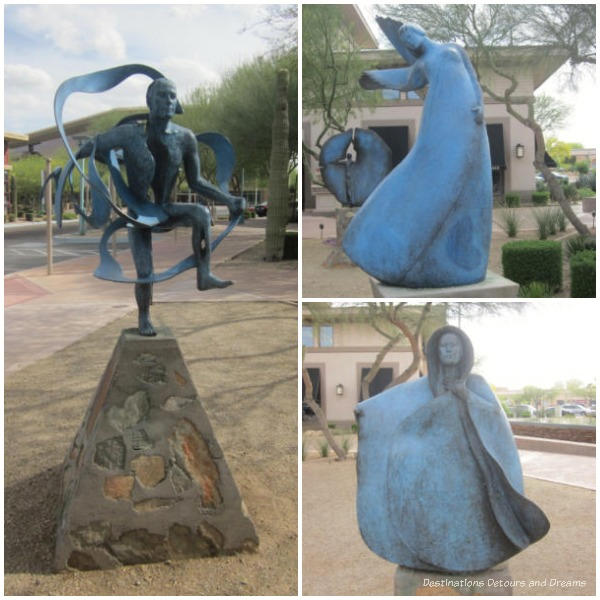 Impressive by day, the tower becomes stunning at night. Illuminated internally, it is visible for miles.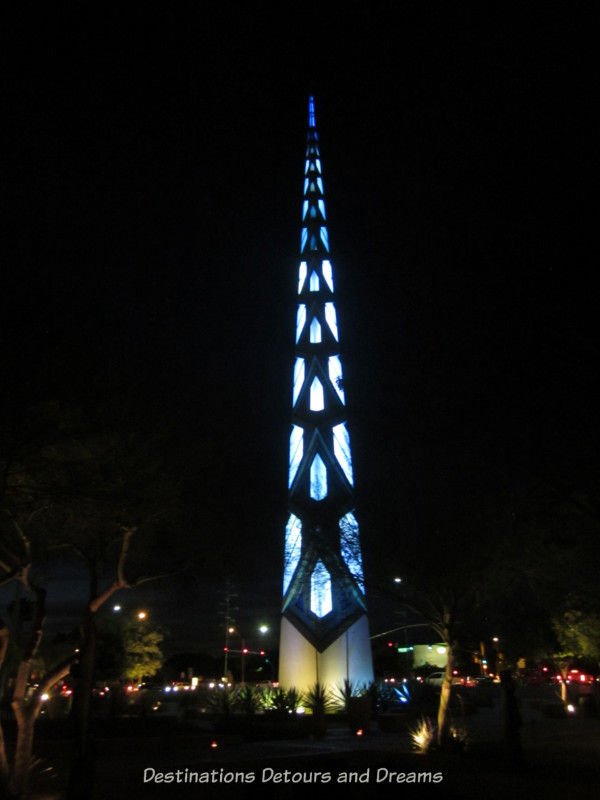 PIN FOR LATER