Elephant Seals at Piedras Blancas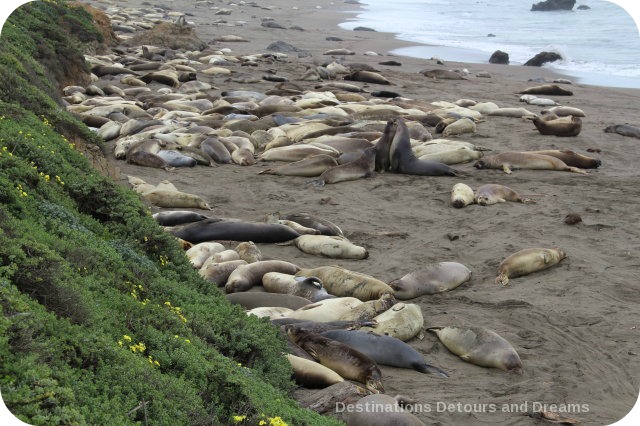 Viewing northern elephant seals at Piedras Blancas rookery along California's central coast
Elephant seals spend most of their lives at sea, but come ashore at different times of the year to mate, give birth, molt and rest. They are fascinating to observe when they do come ashore, as I discovered as I watched northern elephant seals from the viewing platform at Piedras Blancas rookery along California's central coast.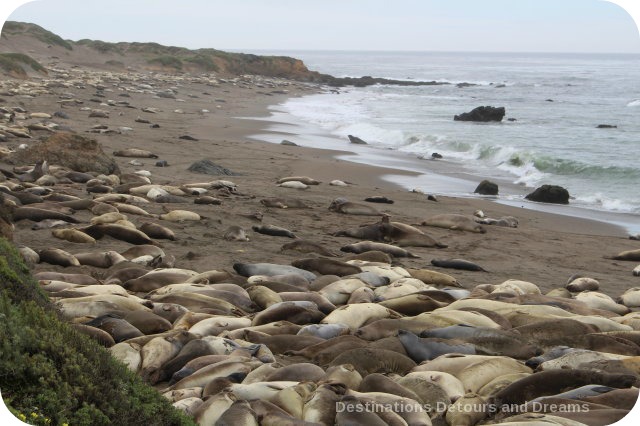 Elephant seals are unusual looking. I thought them to be beautiful and ugly at the same time. Female northern elephant seals weigh 900 to 1,800 pounds. Males weight 4,000 to 5,000 pounds. Pups are 3 to 4 feet at birth and weigh about 70 pounds.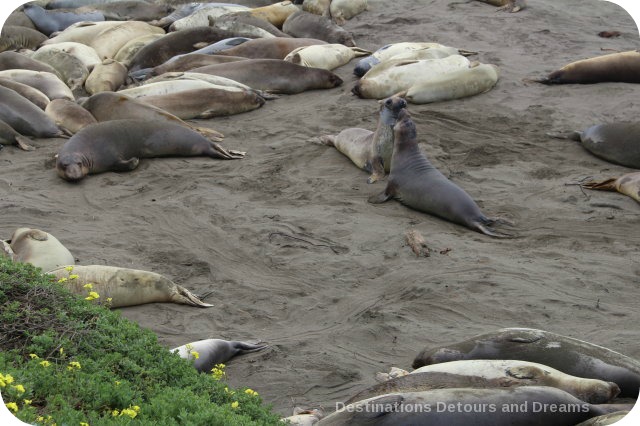 I watched the seals rest, spar with each other or inch their way along the sand on their bellies. Every so often a seal would flip sand over itself. They do this for different reasons, including providing sun screen or as a reaction to stress. The sounds they made were almost forlorn – a grunting cry. The smell was not particularly pleasant, although how much of it I smelt varied depending on where I was on the viewing station. It was not strong enough to make me cut my viewing short.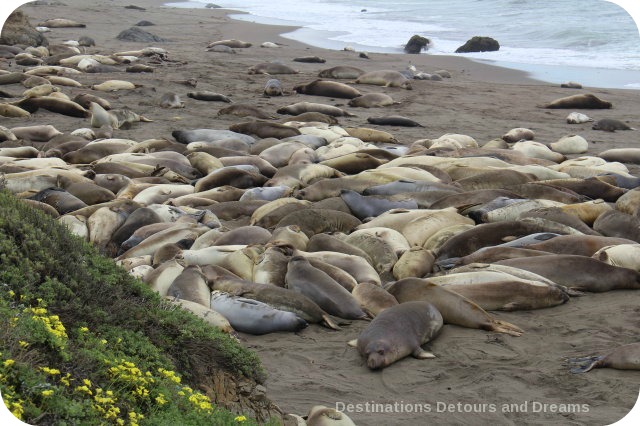 Elephant seals spend eight to ten months of the year in the ocean, where they spend the majority of their time deep under water. Their torpedo-shaped bodies reduce drag in the water. Their thick blubber insulates. Specialized eyes provide vision in low light and sensitive whiskers help locate prey. While at sea they are solitary. On shore they huddle together.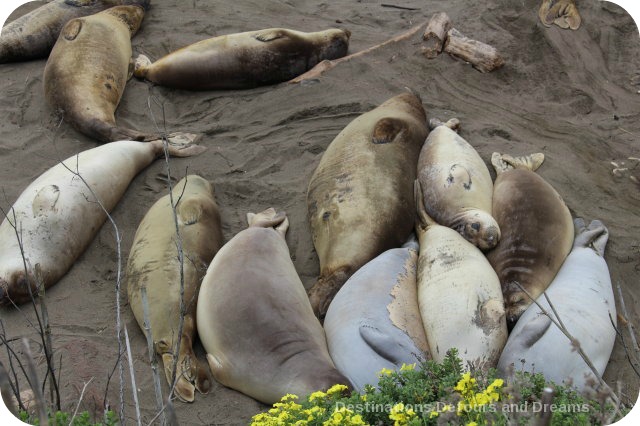 While onshore, with the exception of nursing pups, they do not eat or drink. I've included a couple of short videos below;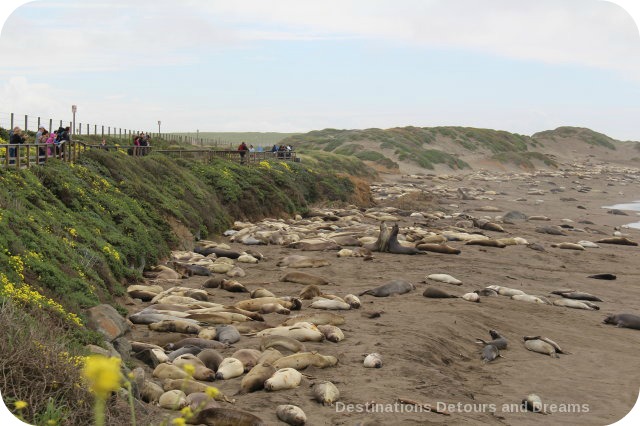 Peidras Blancas viewing areas are open every day. You are likely to see seals at any time, but numbers peak at three times during the year: late January, early May, and late October. December to March is birth and breeding season. Adult males begin to arrive in December and fight for dominance over pupping areas. In March and April, weaned pups hone swimming and diving skills. April to August is molting season. Juveniles and females molt in spring, mature males in summer. September through November sees seals too young to participate in breeding haul up to rest.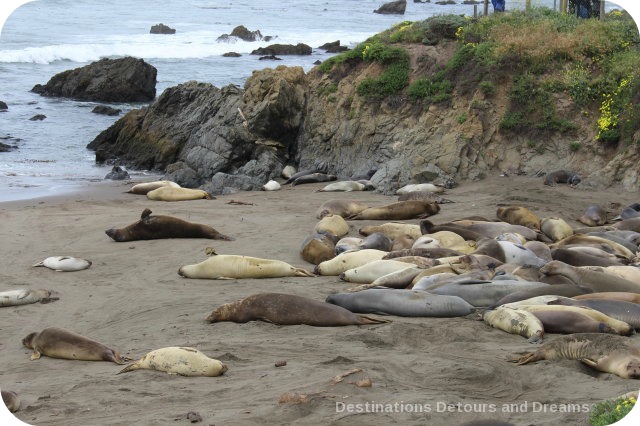 The Piedras Blancas rookery spreads out over six miles of coastline. The viewing areas are 90 miles south of Monterey,  5 miles north of Hearst Castle.
Never miss a story. Sign up for Destinations Detours and Dreams free monthly e-newsletter and receive behind-the-scenes information and sneak peeks ahead.
PIN IT