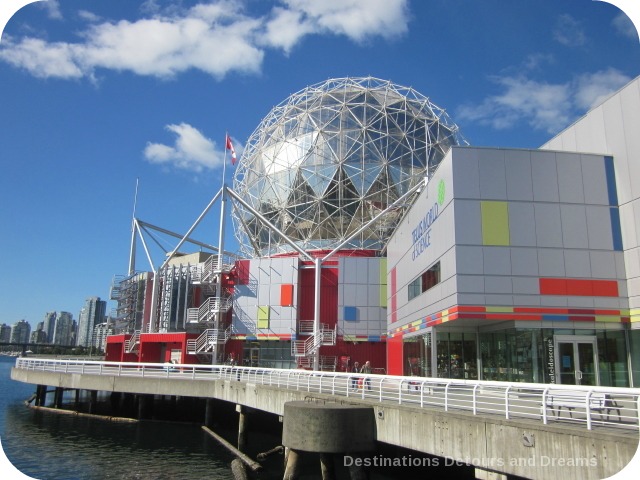 Having fun learning about science
through interactive exhibits at Vancouver's Science World
Science museums, especially those with interactive displays, puzzles and games, are fun. They are great places to take children. I rediscovered this fact when my husband and I took our daughter to Science World at TELUS World of Science in Vancouver, British Columbia. Never mind that she was twenty-five years old.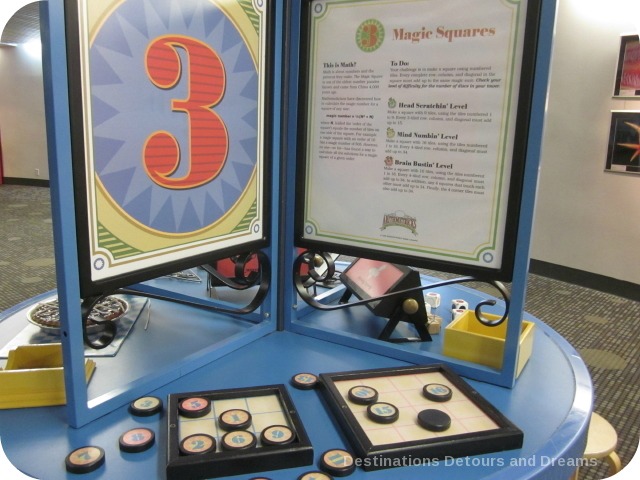 "Nothing is as it seems and everything requires thinking" is the introduction to information about the Puzzles and Illusions Gallery on Science World's website. In this gallery, you can work through puzzles of varying difficulty levels involving shapes, illusions and more.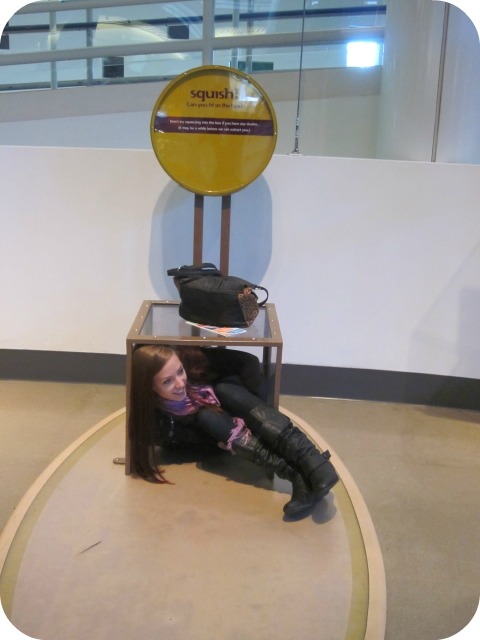 The BodyWorks section of the museum challenges us to discover the ins and outs of the human body. You can power a drum with your heartbeat, see how high you can jump and learn many other things about our bodies.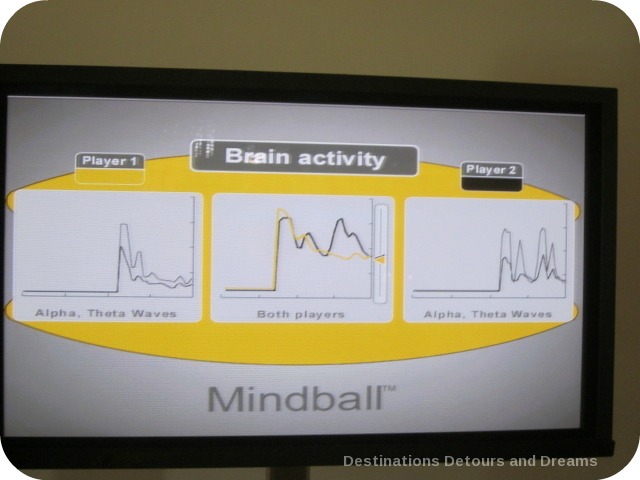 Mindball is a game based on EEG (electroencephalography) feedback that measures changes in focus and calmness. Participants wear a headband with sensors and focus on a small ball that moves away from them. Becoming distracted or agitated causes the ball to regress to its starting point. I don't remember if I was Player 1 or Player 2 in the above photo, but I suspect I was the more distracted one.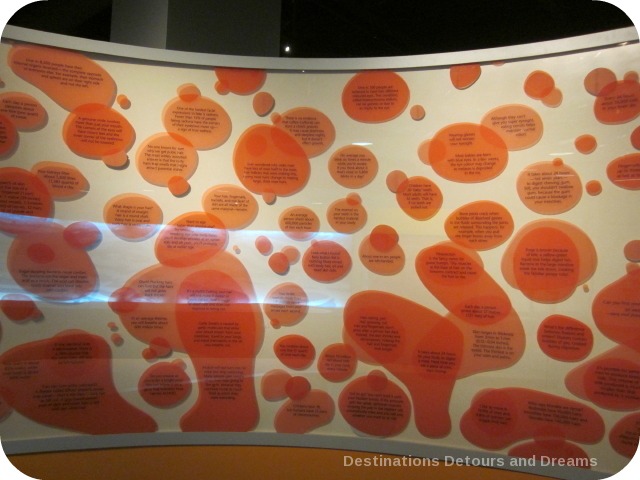 A sample of interesting body facts found on one of the displays:
∼ The enamel on your teeth is the hardest material in your body.
∼ About one in ten people are left-handed.
∼ A strand of straight hair is a round shaft. Wavy hair is oval and curly hair is rectangular.
∼ One in 100 people are believed to have two different coloured eyes.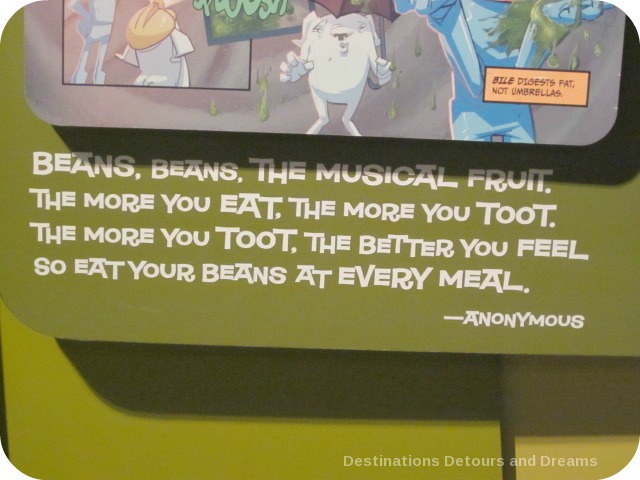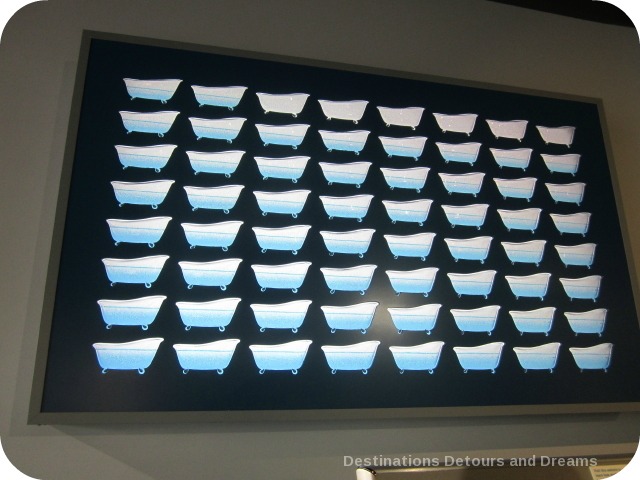 The BMO Sustainability Gallery focuses on how our choices create a sustainable future. The Eureka Gallery contains experiments with water, light, sound and motion.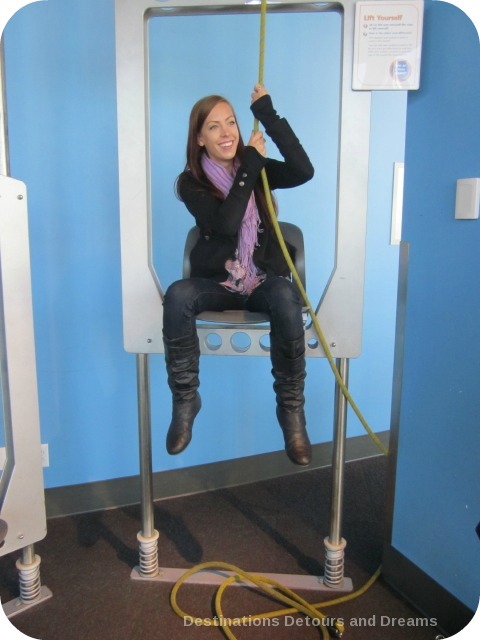 Noting that science parallels art in many ways, both in subject matter and sources of inspiration, Science World partners with local artists to showcase different works of art in changing exhibits.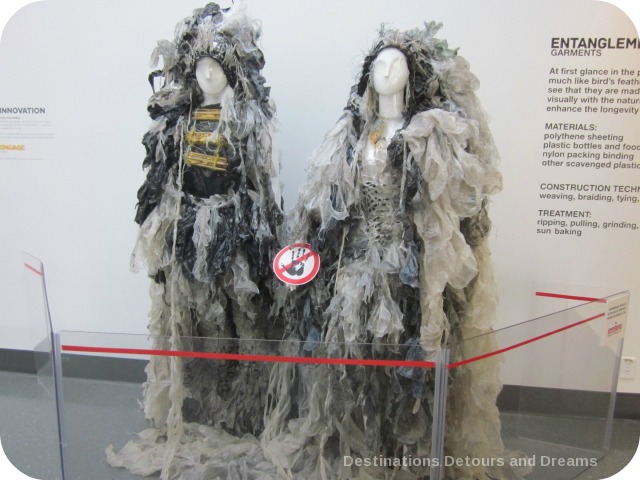 I've highlighted only a small sample of exhibits and information at Science World. In addition to the touring the galleries I've mentioned, you can build something with KEVA blocks, visit a chicken coop and explore environmental exhibits along an outdoor trail. Special events occur throughout the year. Fun for children and adults of all ages.
Science World is situated in a beautiful location along the False Creek seawall.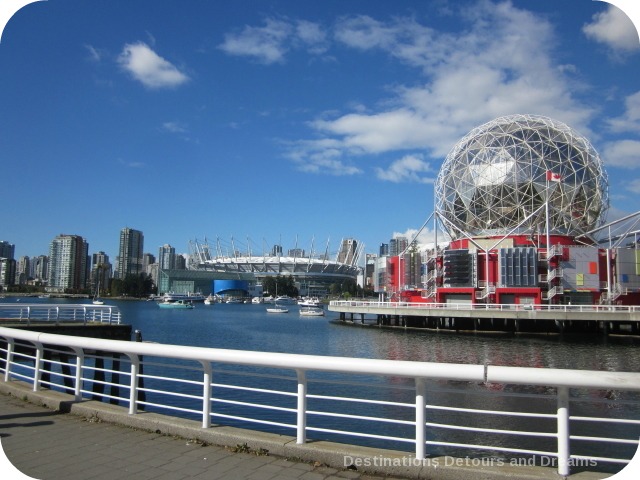 Have you visited BC Science World? Do you another favourite science museum or science exhibit?
PIN IT