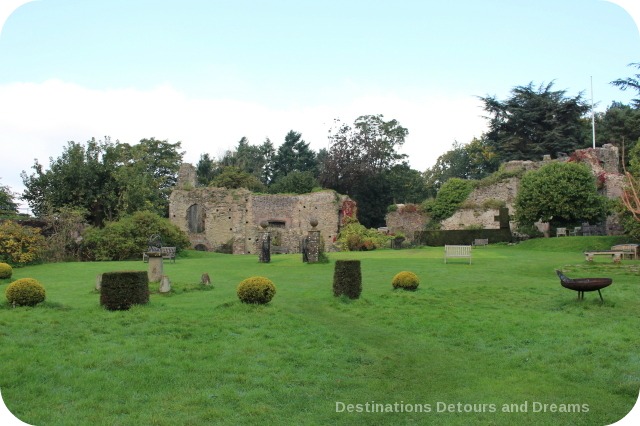 Norman ruins, garden art, and stunning scenery at Usk Castle in southeast Wales
(Last updated September 2023)
Usk (Brynbuga in Welsh) is a town of just under 3,000 people in southeast Wales. It is located along the River Usk, a salmon fishing river. It developed as a small market town and is a regular winner of the Wales in Bloom contest. And it has a secret castle waiting to be discovered.
Usk was an overnight stop for us on a short trip into south Wales. In the morning, we planned to head directly to our next destination in the Brecon Beacons with a visit to Raglan Castle along the way. We knew there was a castle in Usk, but it did not receive the same amount of tourism coverage as other sites in the area, including Raglan. We almost left town without seeing the castle and that would have been a shame. The ruins were impressive, the grounds beautiful and peaceful, and the views stunning.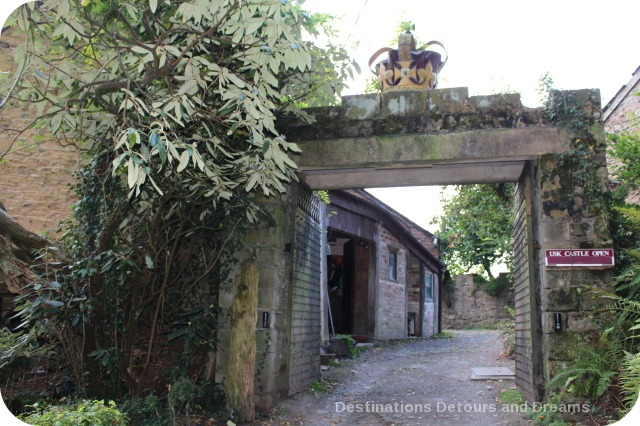 Usk Castle and town were likely laid out around 1120. The first mention of the castle is from 1138. Today the castle is privately owned. It is open to the public most days during daylight hours for self-guided tours. We passed through a stone archway to enter the grounds. On a shelf inside the entrance we found a money box for donations and a pot of pebbles. We were to take a pebble from the pot and place it into a wooden bowl, the owners' way of counting visitors.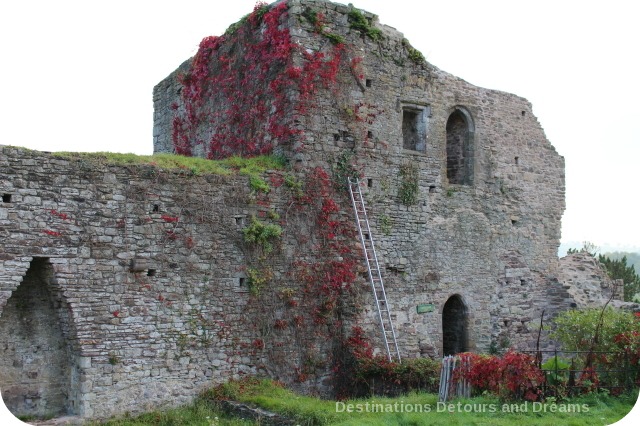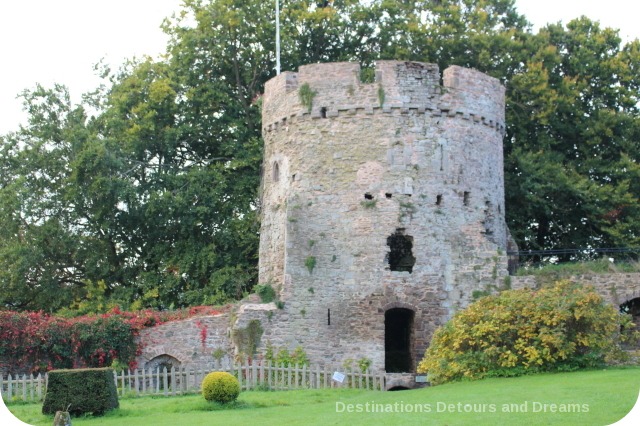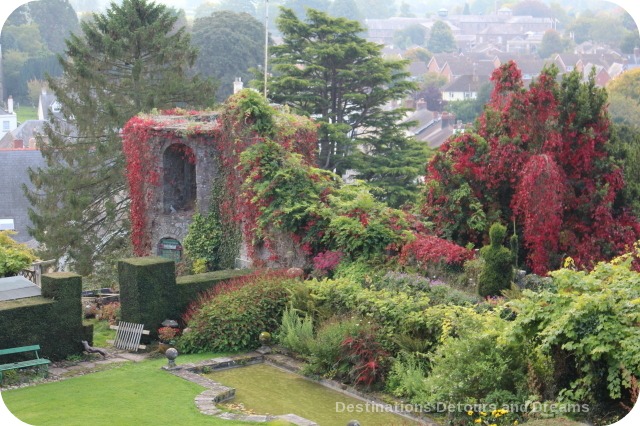 Signboards provide information about the history of Usk Castle. Topiary and wooden sculptures are found throughout the grounds. Rather than detract from or clash with the ruins, they blend nicely with their surroundings and add to the serenity of the site.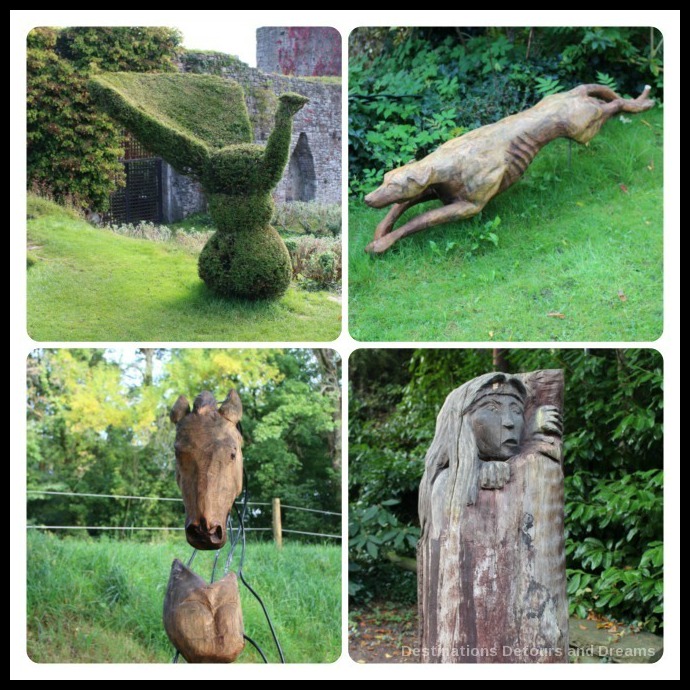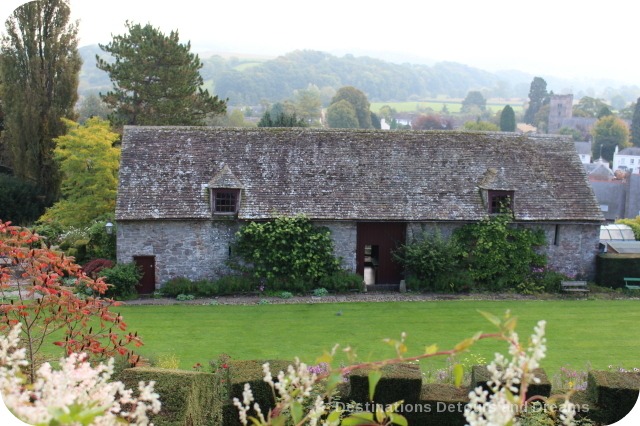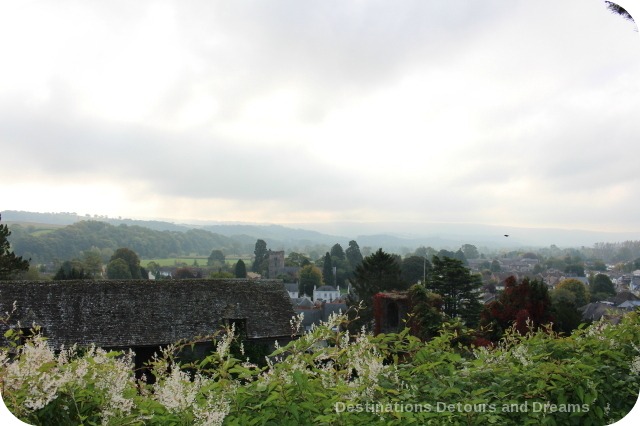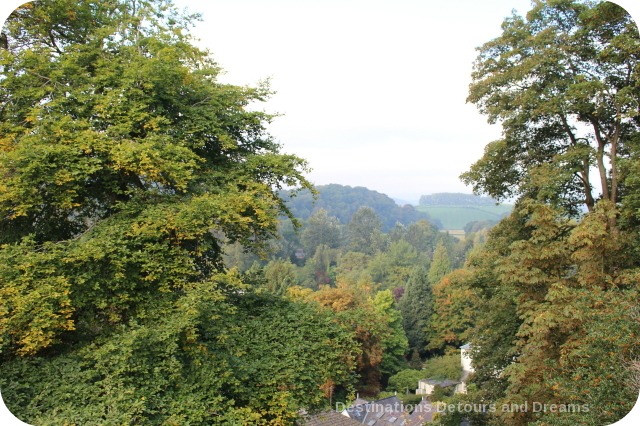 You only need thirty to forty-five minutes to tour Usk Castle, although you may want to linger longer and enjoy the scenery and serenity. In addition to being open to the public three days a week, Usk Castle is available to rent for weddings and other events.
PIN IT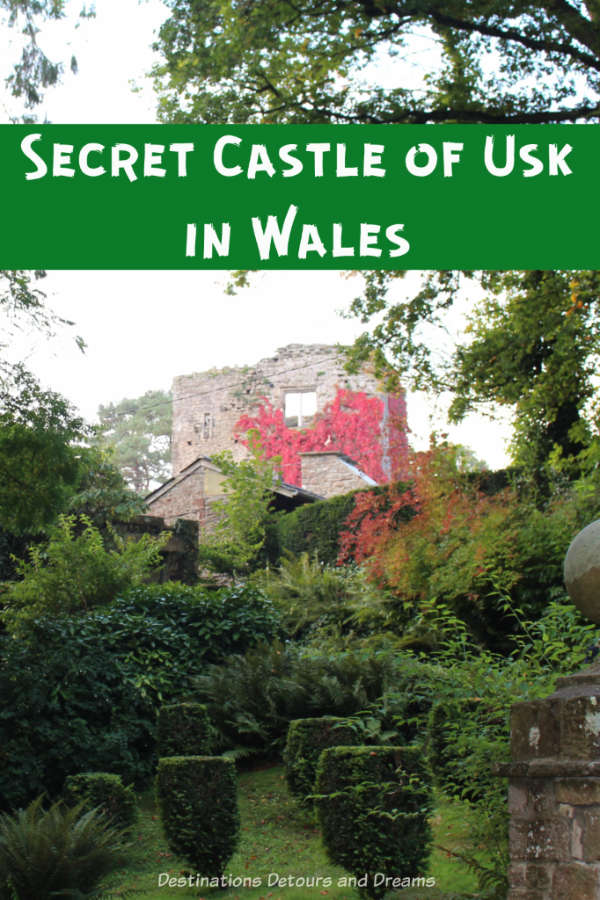 If you enjoyed this post, sign up for Destinations Detours and Dreams monthly e-newsletter. Get behind the scenes information and sneak peeks ahead in addition to a recap of the month's posts.